__________________________




Back

Gilbert Lodge Blog
The life and times of Mark and Paula Persons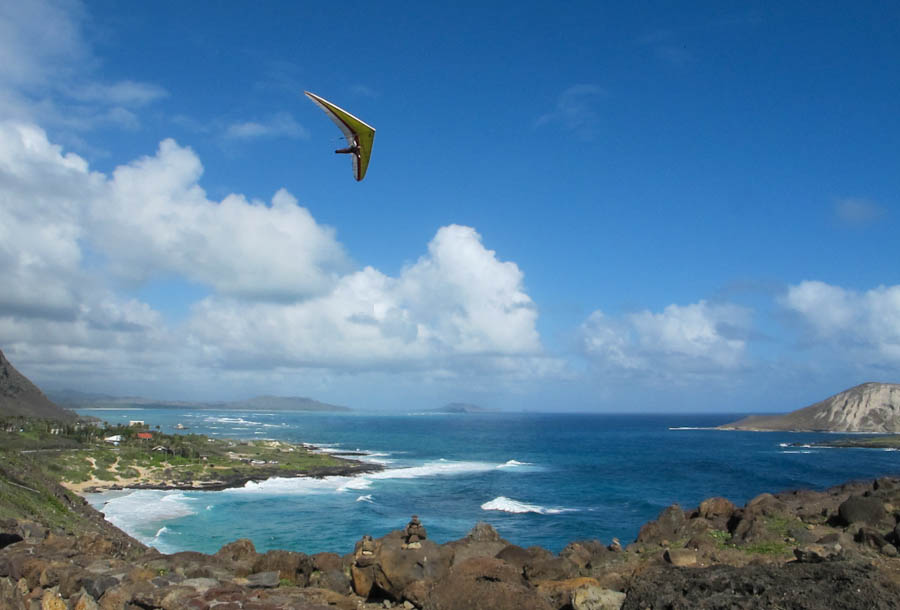 Friday, January 11, 2013: Mark and Paula took the "Circle Tour" of Oahu which included seeing a number of great beaches and this hang glider over a bay.

Hawaiian Green Sea Turtles are a protected species.

Everyone is directed to stay behind a rope about 6 feet back.

They are typically three or four feet long and a wonder to see in person.
---
Did you ever wonder where pineapples come from? Well, they are grown at the Dole Plantation on Oahu in Hawaii. The tour group stopped there.
Paula's first move was to get pineapple ice cream cones. She couldn't wait for Mark to get his camera setup, but bit into her cone first to find out how good it tasted. Great stuff!

---
The population naturally gravitates down to the water. The pace on this island, away from Waikiki Beach, is noticeably slower. A nice thing.

Small volcanic islands are everywhere and a sight to see.

---
More Hawaiian stories to come.
---
---
page last edited 02/10/2013