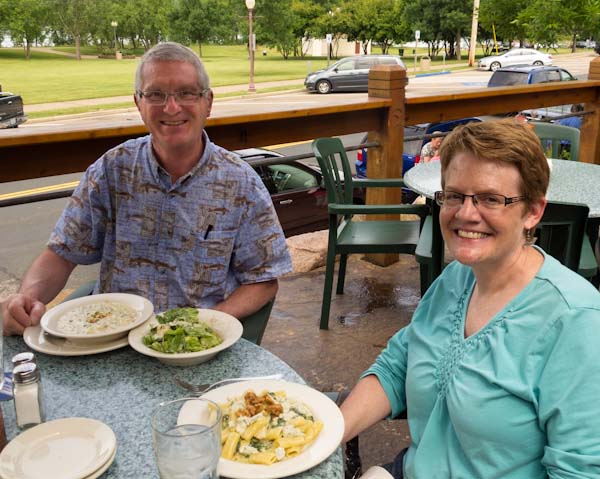 Friday, June 15, 2012: Mark and Paula were on the road and stopped in Hudson, Wisconsin. They tried out the Pier Five Hundred Restaurant. The wild rice with chicken soup was excellent as was the Caesar salad, which Mark had. Paula filled up on a tasty pasta dish.

It is a great place to dine along the St. Croix River.

Plan B: If the weather had been bad, they would have gone to the Winzer Stube German restaurant. That place has rave reviews, but is indoor dining. The weather was good this day so the Stube will have to wait until next time.

Mark was wearing his "fishing" shirt showing off what he'd like to catch....tuna, sturgeon, and marlin.

06/18/12 e-mail: Hey! You're sittin' at my table at Pier 500! Mark in LaGrange, Illinois.