__________________________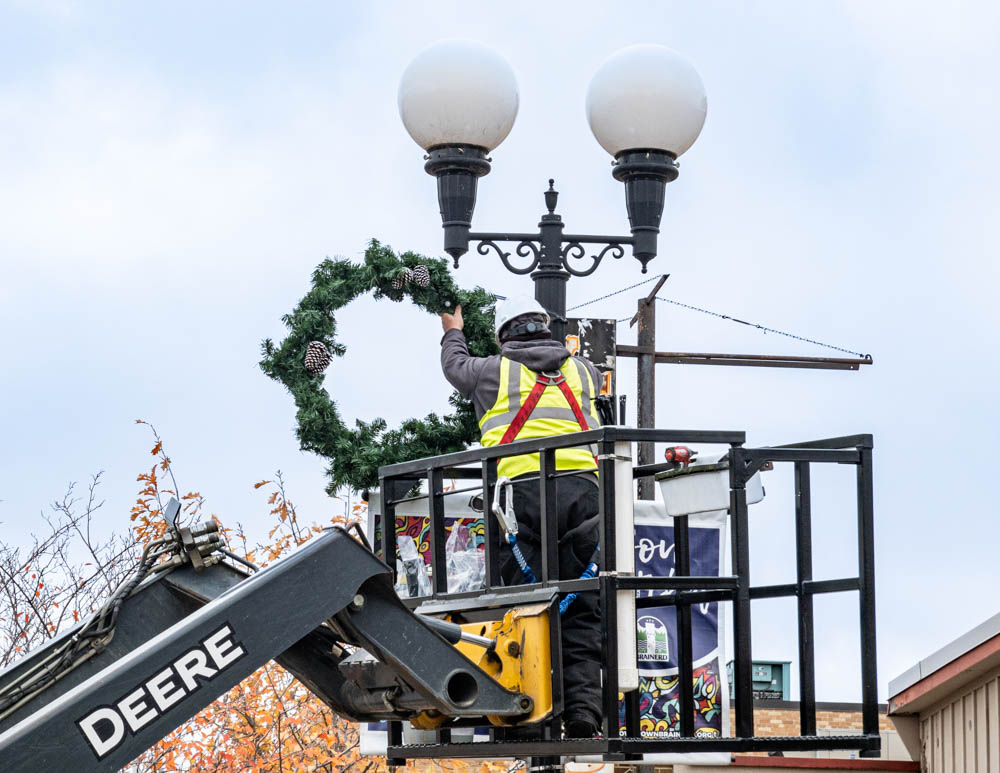 Saturday, October 28, 2023:
Getting ready for the holiday season, Brainerd city employees were busy putting up decorations.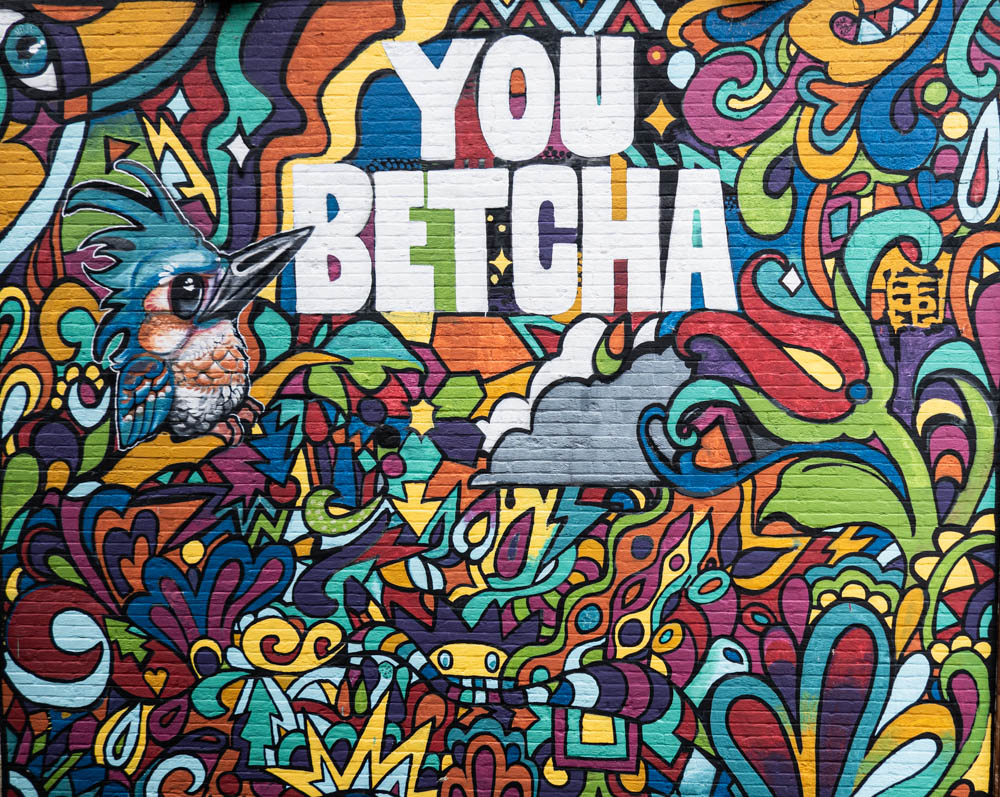 One downtown building has some interesting decorative Minnesota artwork.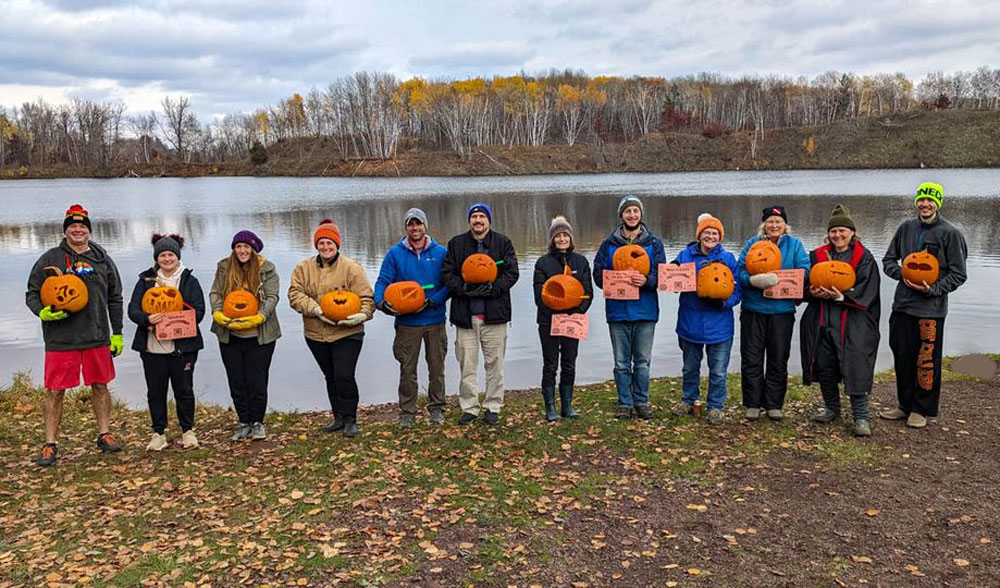 Deep Diver Paula was out with her friends carving pumpkins while SCUBA diving on this 32 degree day.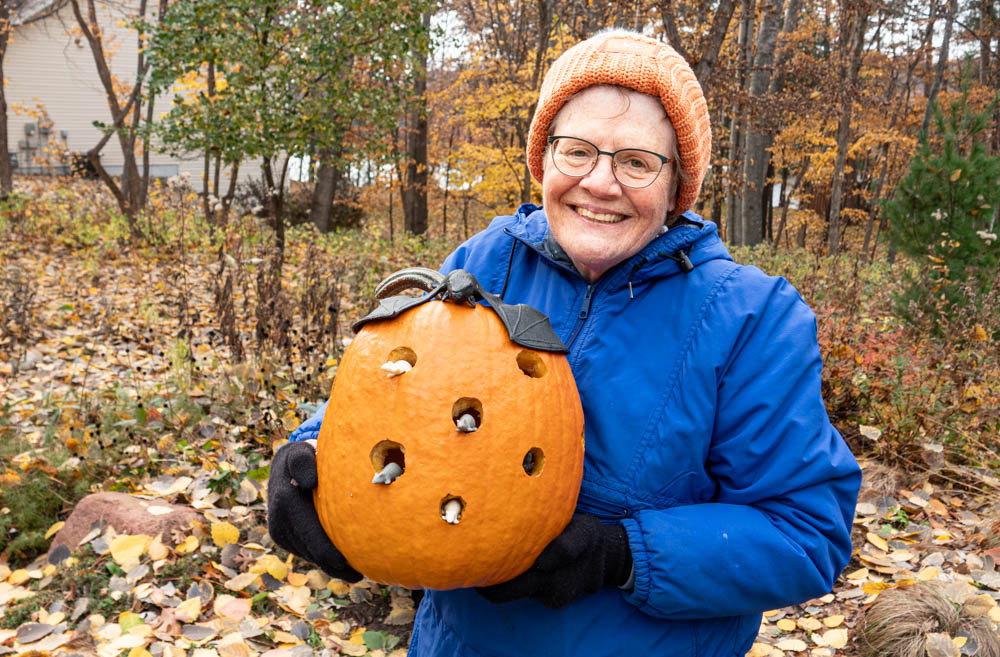 Shivering Paula was later seen showing off her pumpkin with mice crawling out of the holes she carved!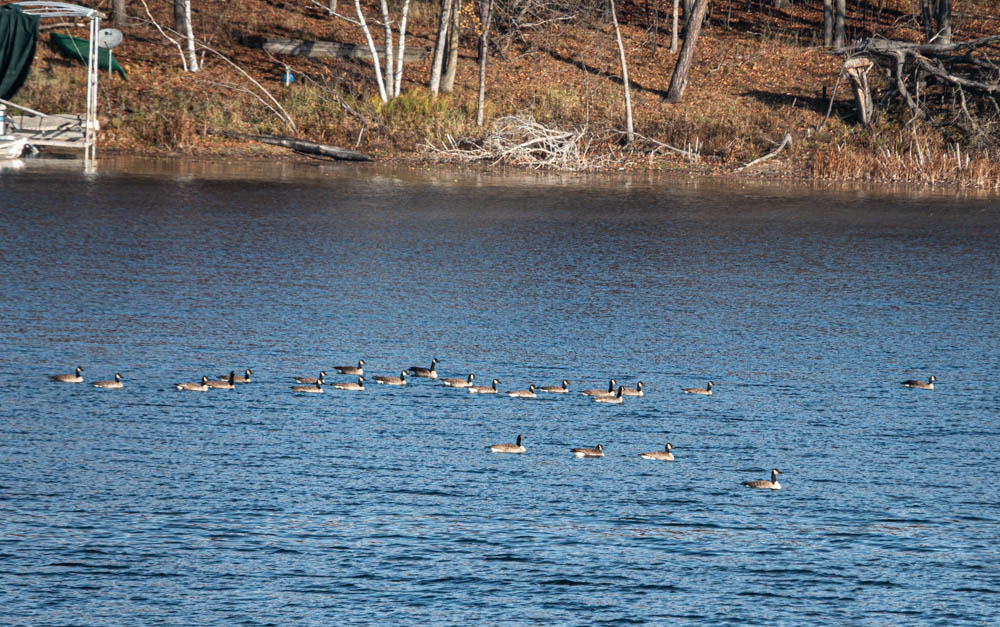 Canadian Goose were congregating on Gilbert Lake trying to decide when to head south for the winter.

It wasn't long before the sky was filled with birds heading out before snow arrives.
---
---
page last edited 11/03/2023