__________________________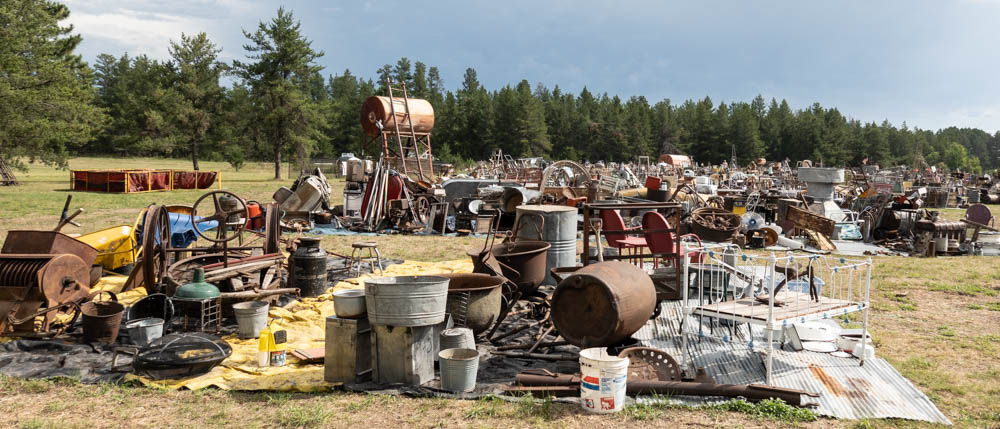 Monday, September 4, 2023:
Mark and Paula went to an open-air rummage/junk sale near Pine River, MN.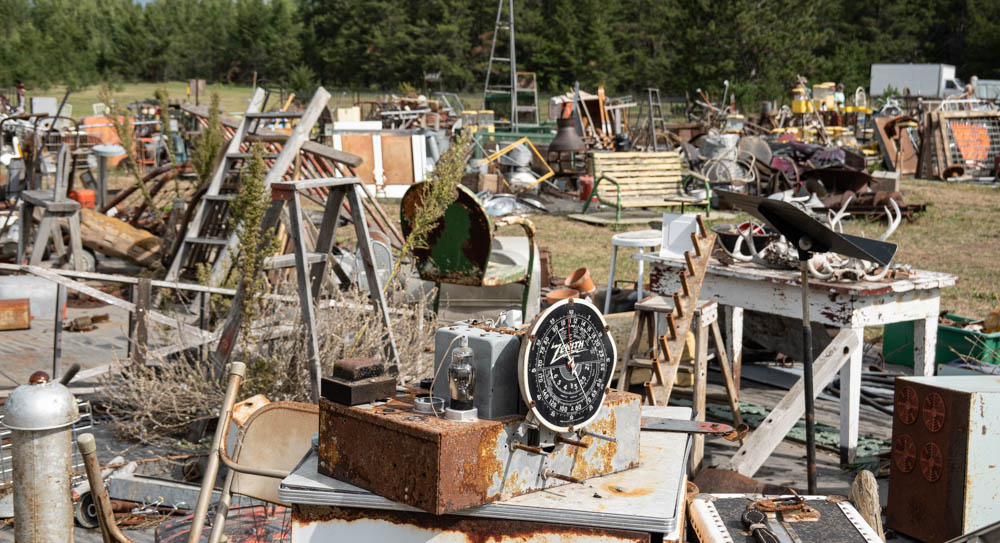 There was everyting including a once-proud Zenith radio from the 1930s that is now junk after sitting in the weather.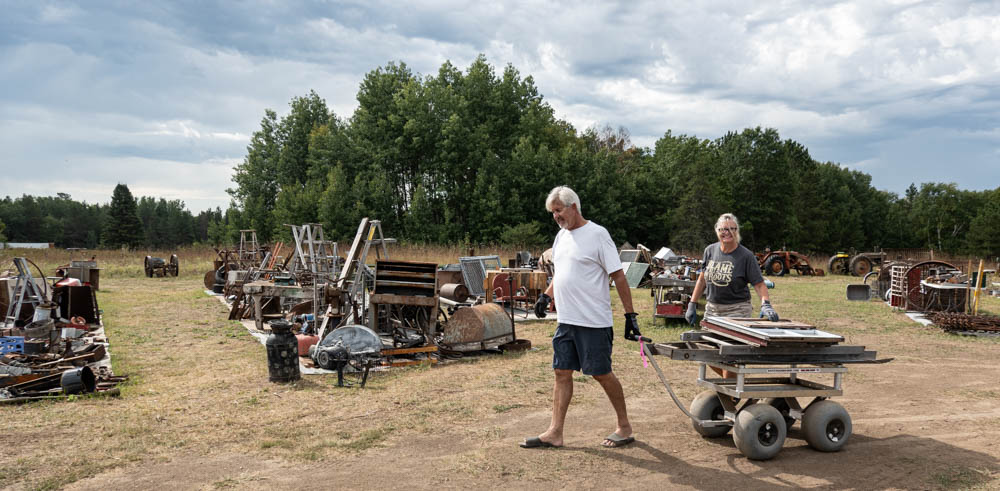 People were buying.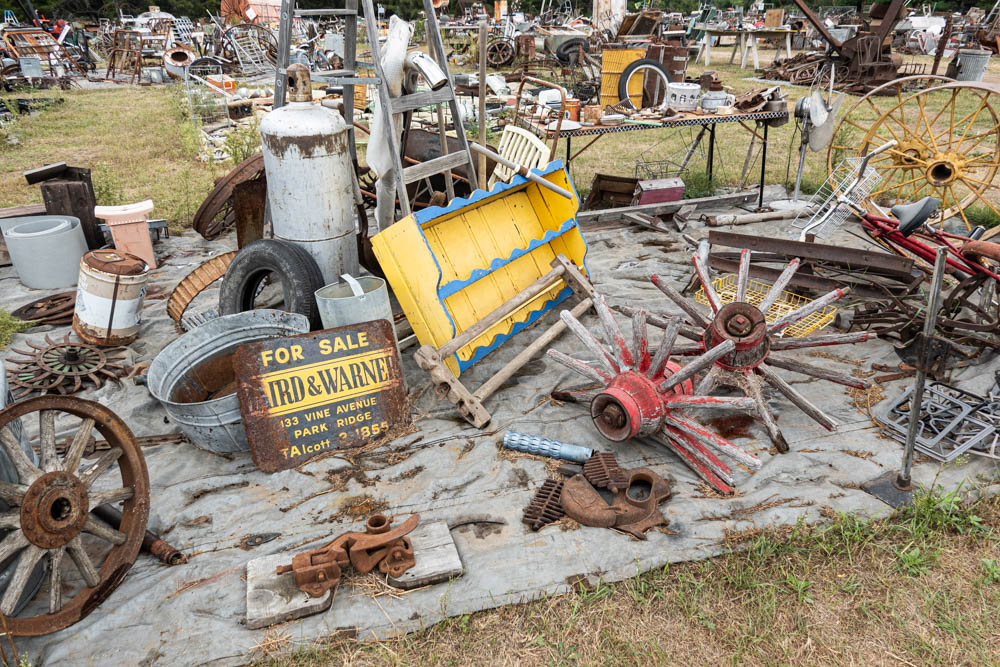 Mark wondered why anyone would want any of the stuff.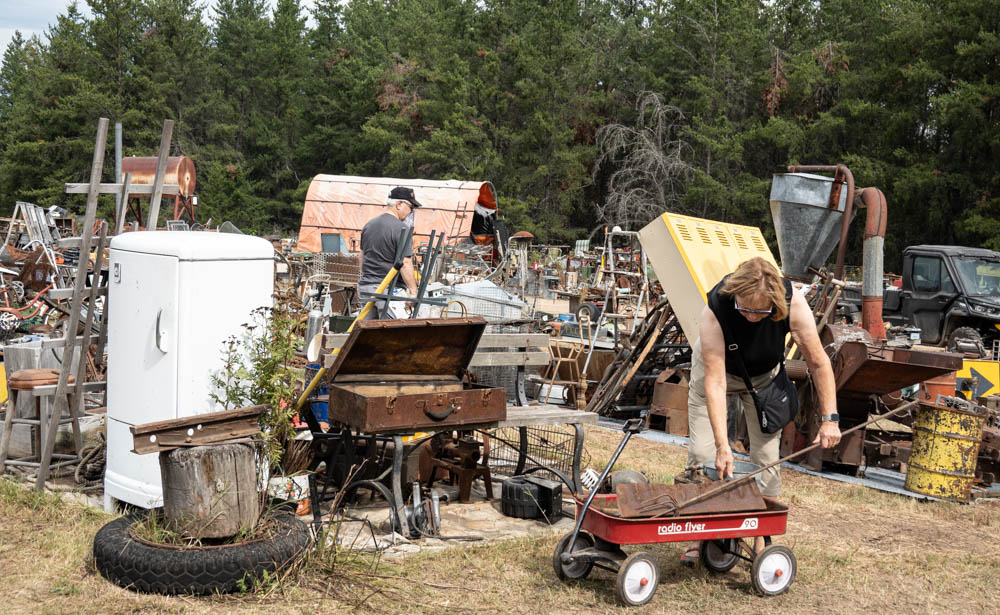 Customers even used a red Radio Flyer wagon to haul finds to the checkout point.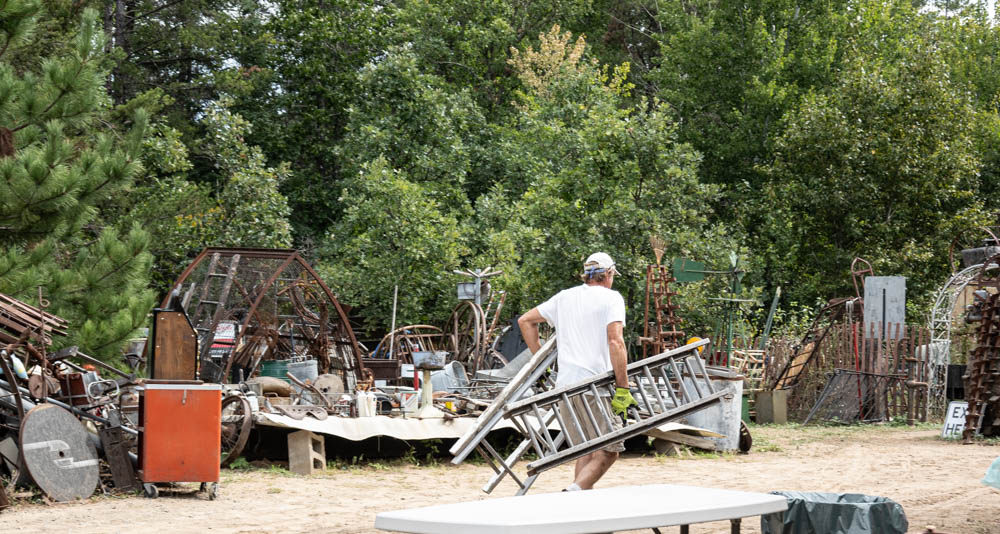 Some just carried their treasures.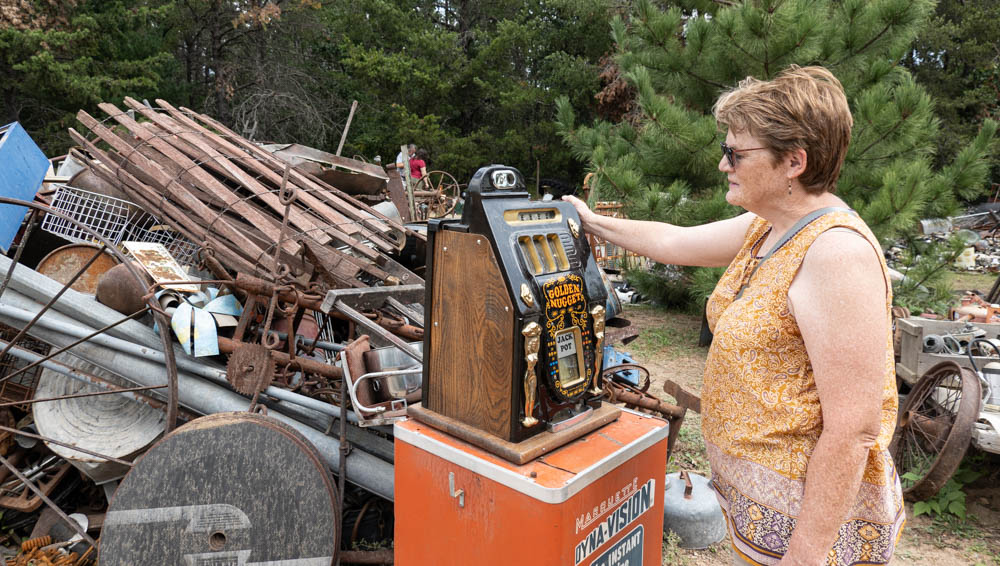 Paula liked this genuine slot machine from the 1930s, but didn't bite on buying.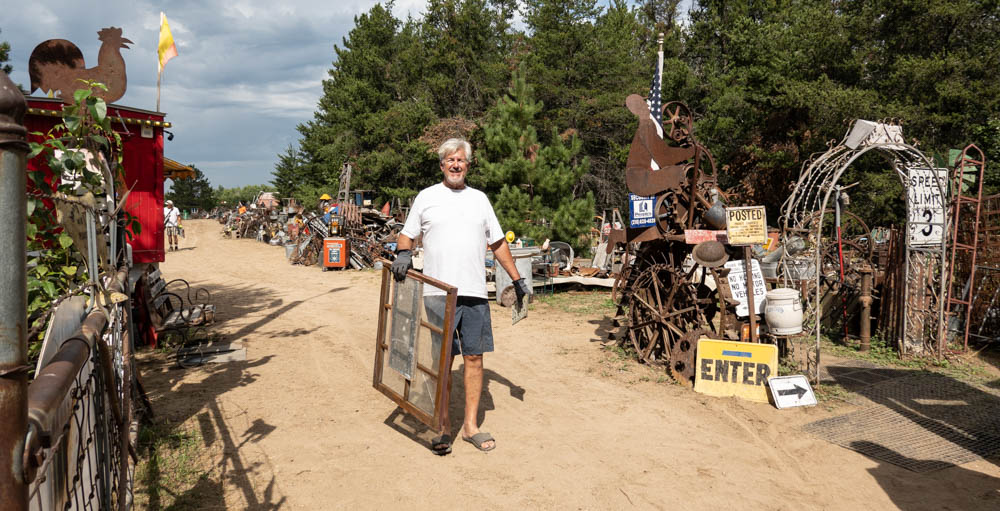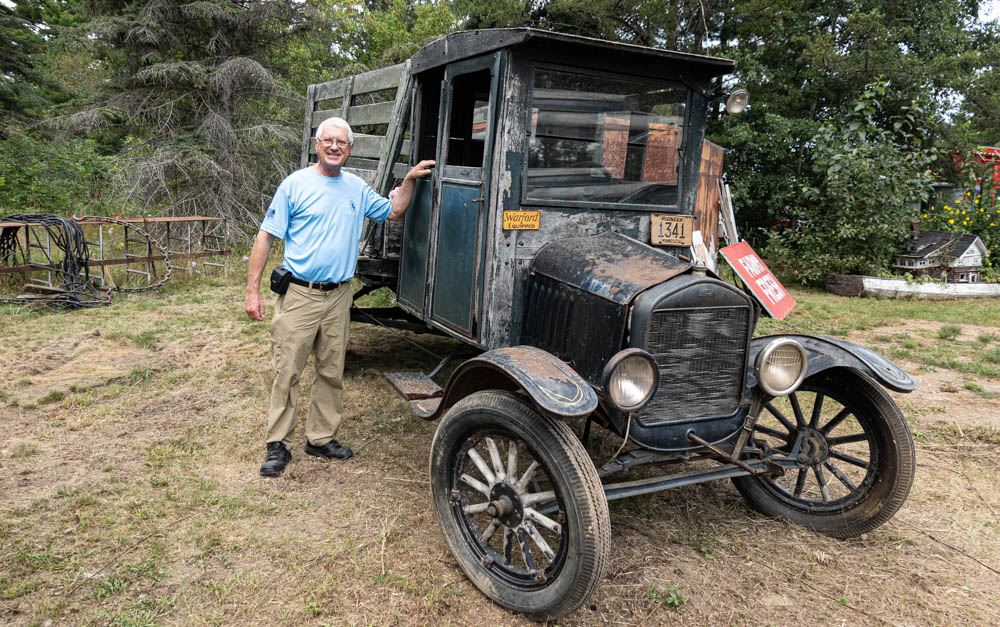 Being a Ford driver, Mark thought this 100-year-old Ford truck was an interesting piece, but no sale!
---
---
page last edited 10/22/2023