__________________________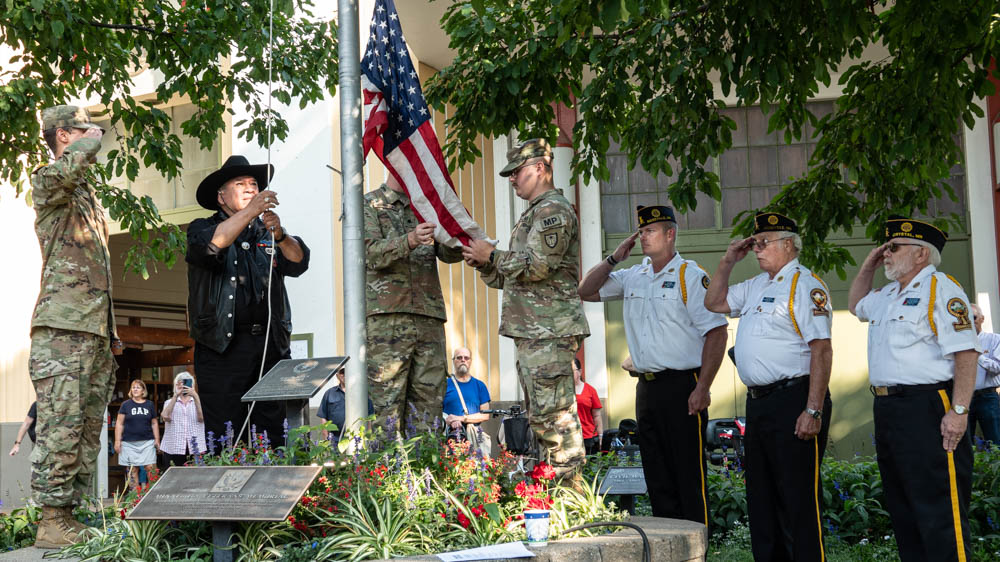 Tuesday, August 29,
2023:
Military Day at the Minnesota State Fair.
There was a flag raising at the Agriculture Horticulture Building with a local Honor Guard.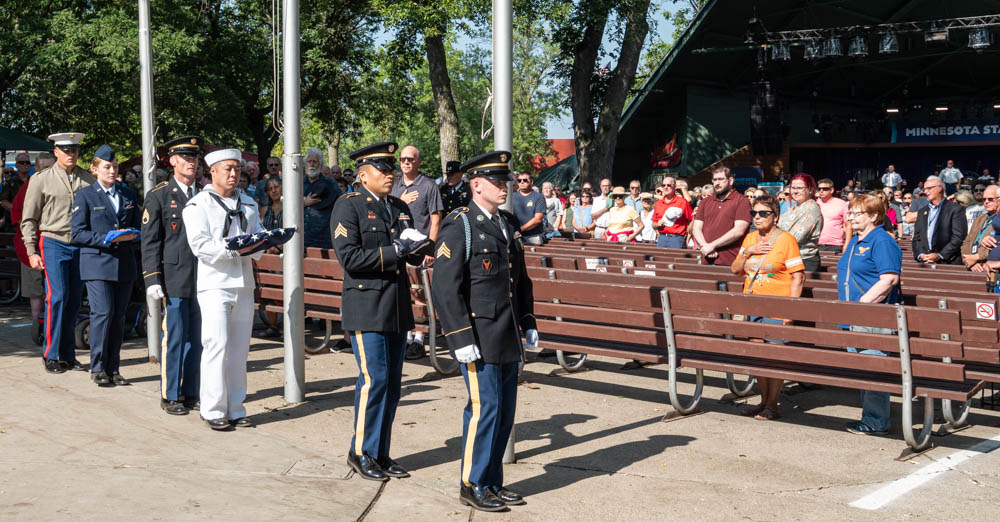 Then there was another flag raising at the Leinie Lodge Bandshell.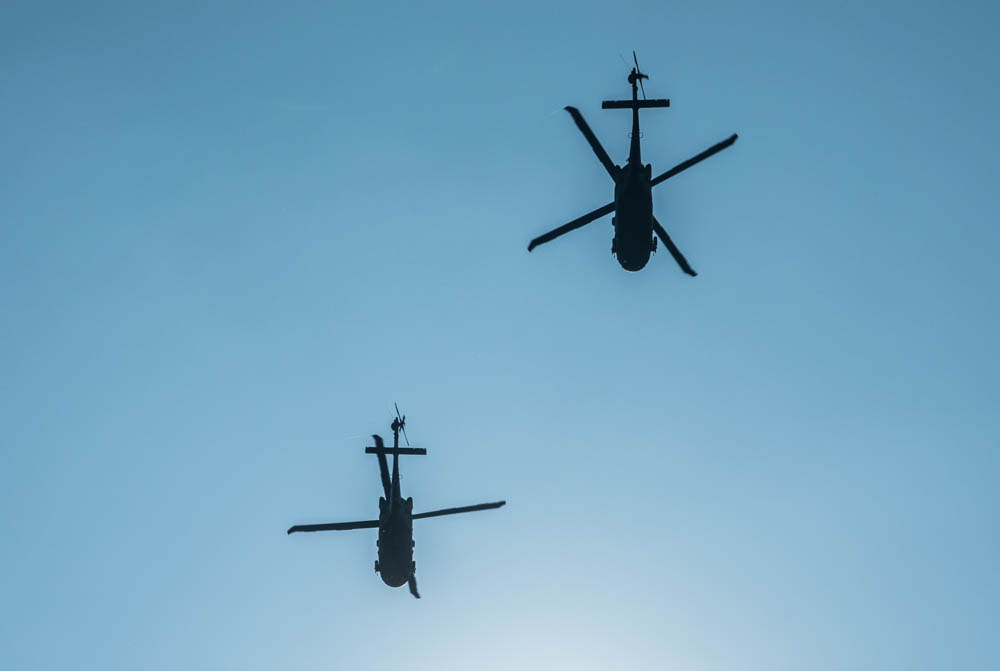 Military helicopters flew over as the flags went up.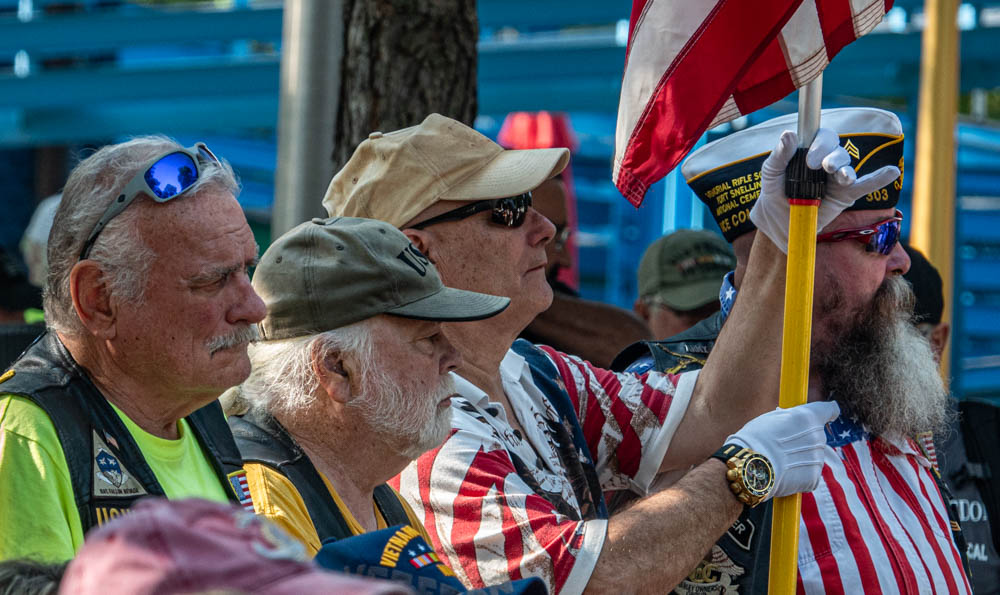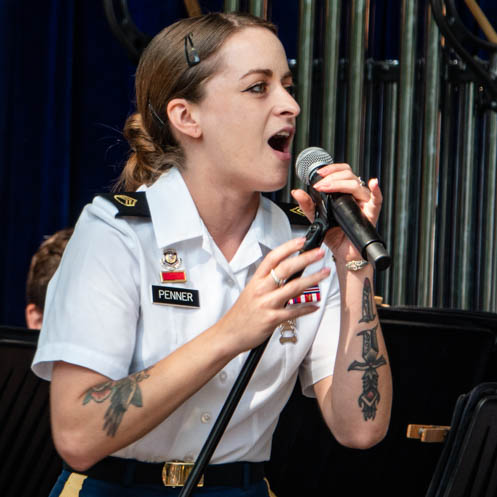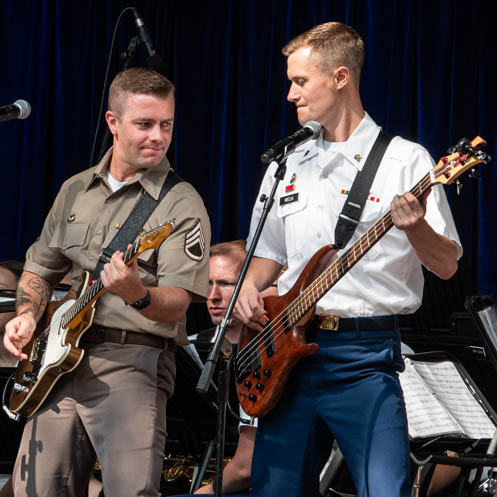 The 34th Infantry Division Red Bull Band performed that day to the delight of the crowd.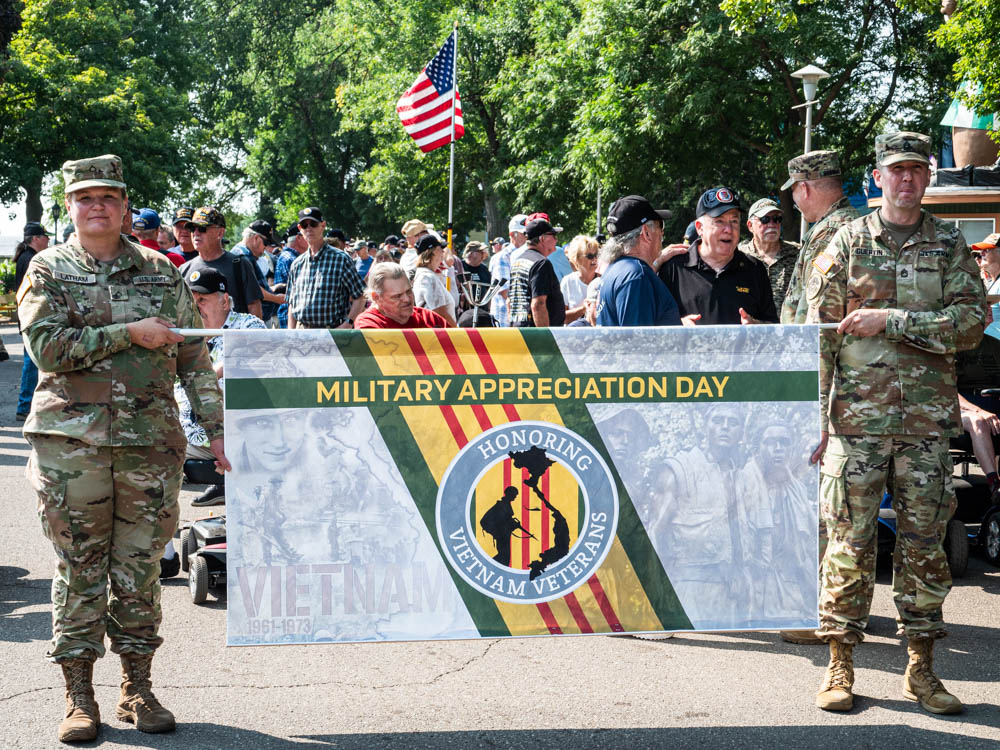 Then there was a parade honoring Vietnam veterans.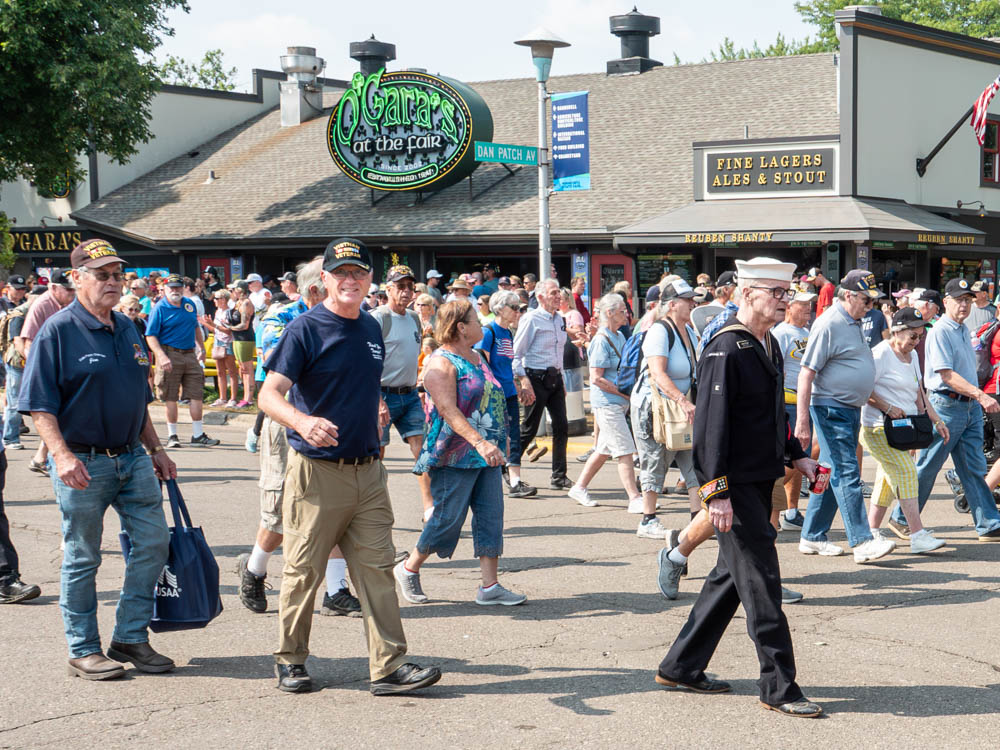 Mark served as an Army Sergeant in Vietnam 1968-69 and was one of those in the parade.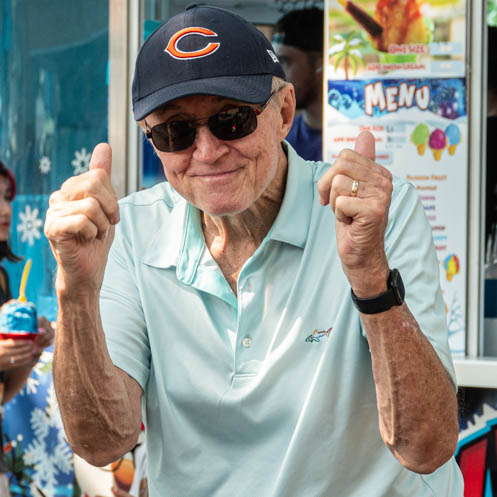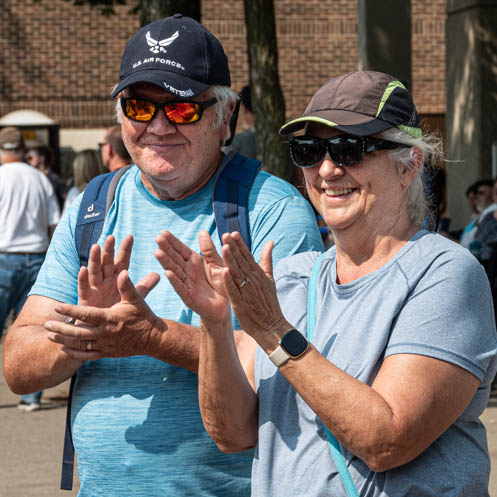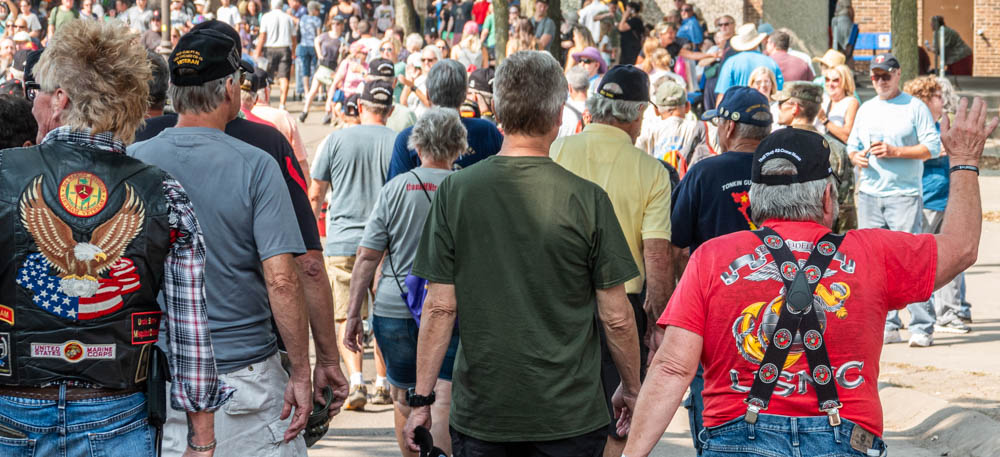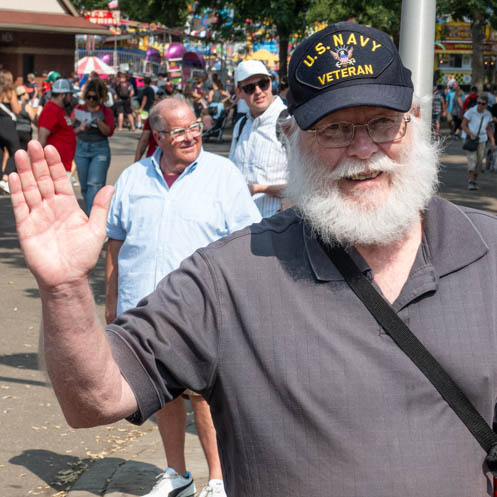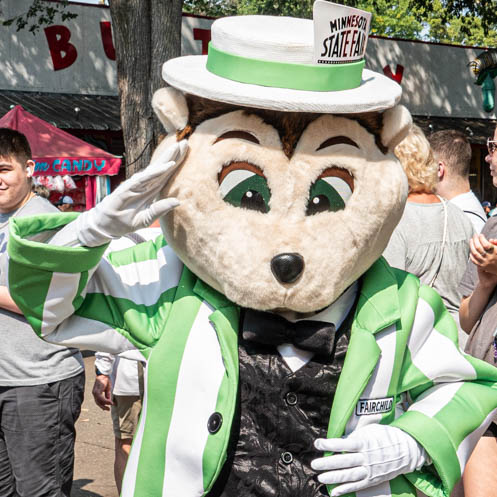 Lots of nice kudos from parade watchers.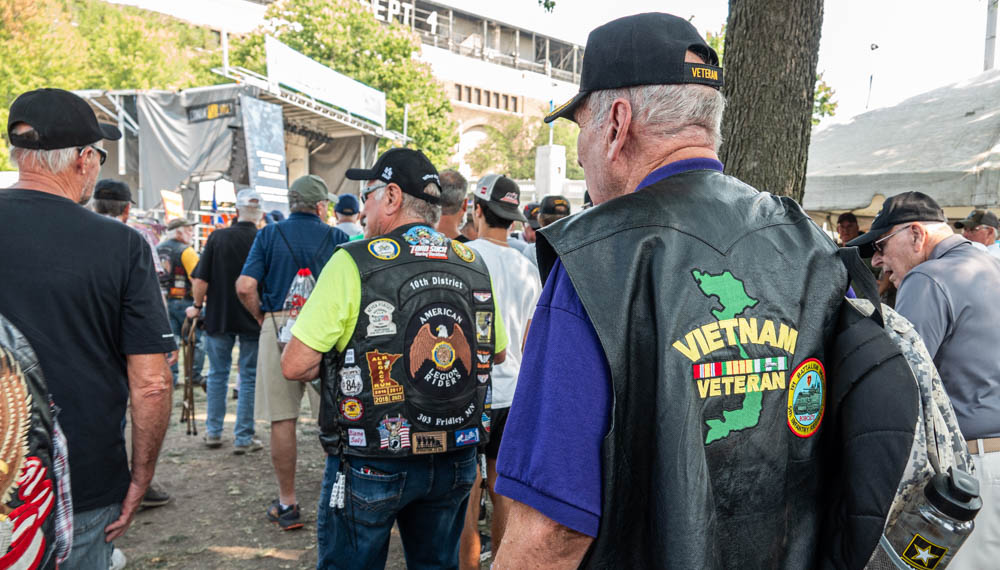 They soldiered on!
---
---
page last edited 10/17/2023