__________________________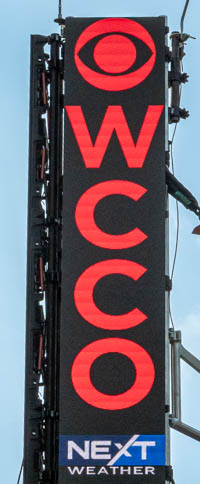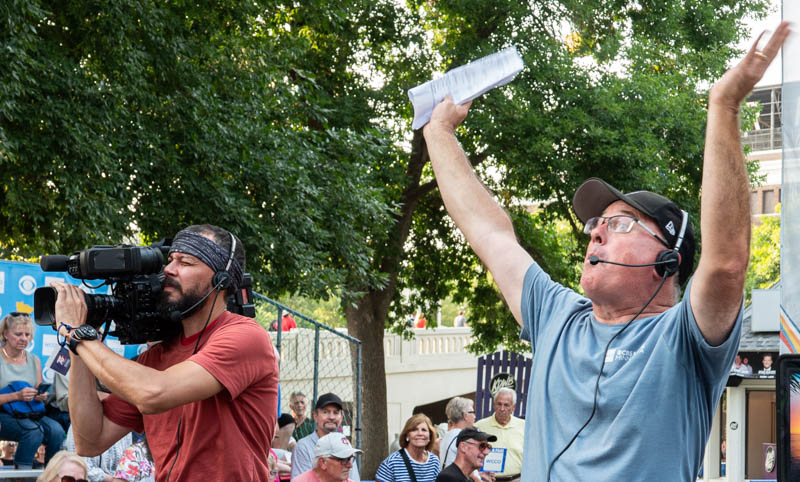 Monday, August 28, 2003:

Mark and Paula were at the Minnesota State Fair and found themselves at the WCCO-TV open-air studio.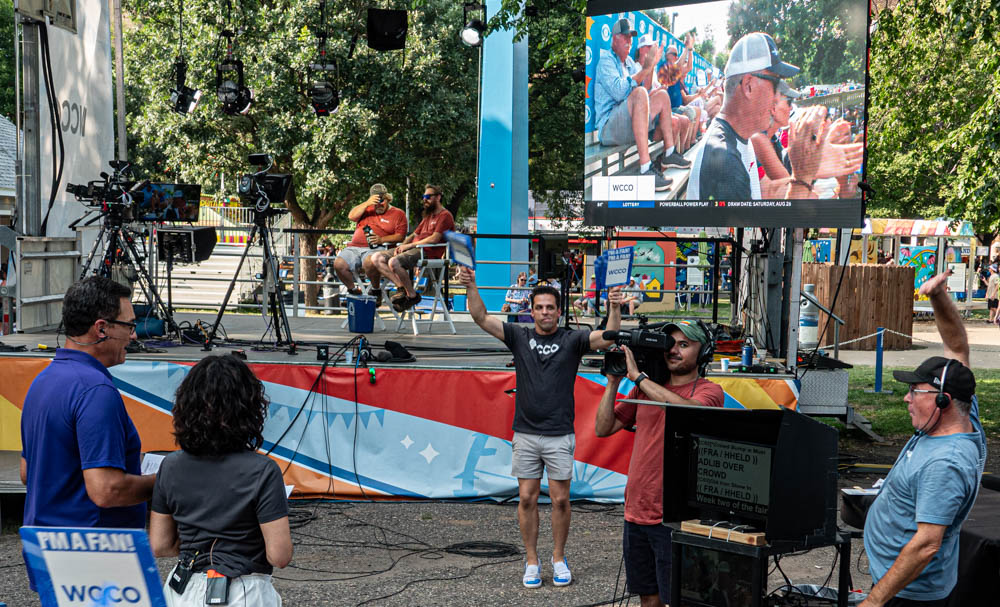 They were getting ready to start the 6 pm newscast.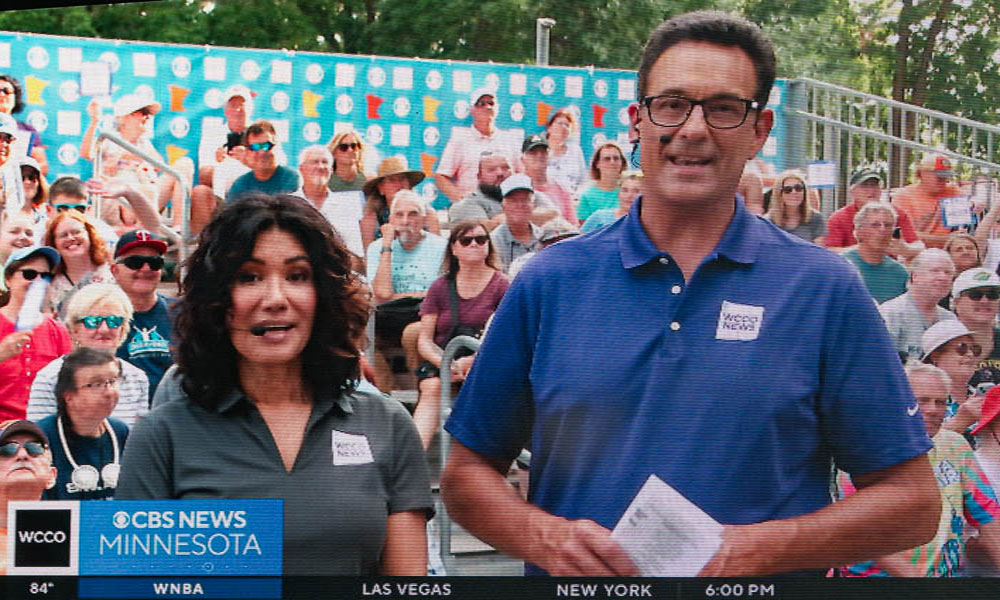 Then there they were, Amilia Santinello and Frank Vascellaro in person.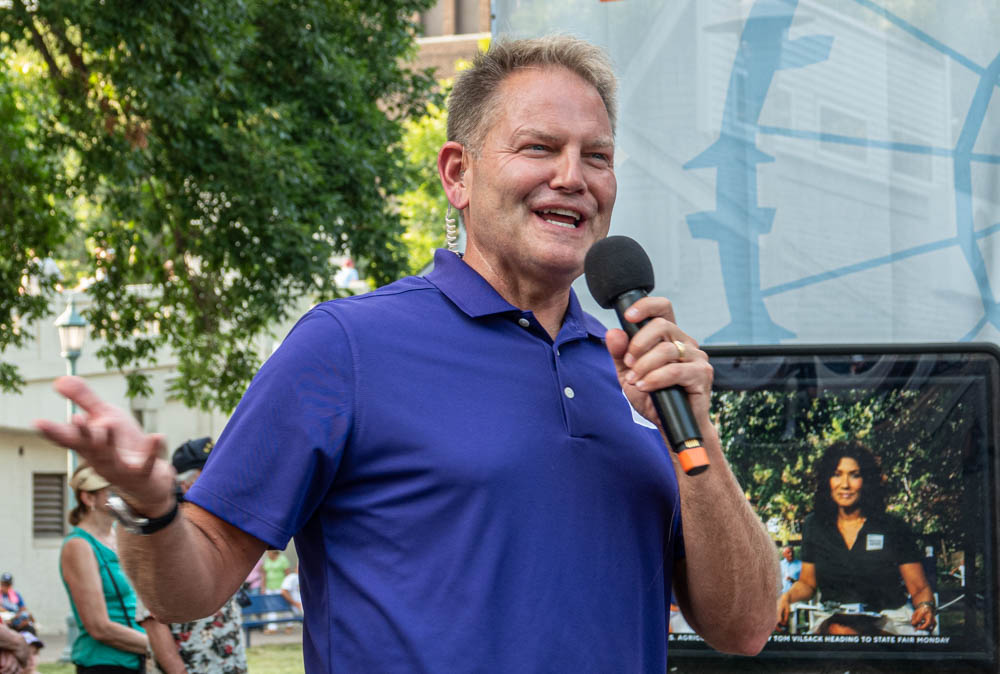 Chris Schaffer was there giving the weather forecast, a hot one for the next few more days!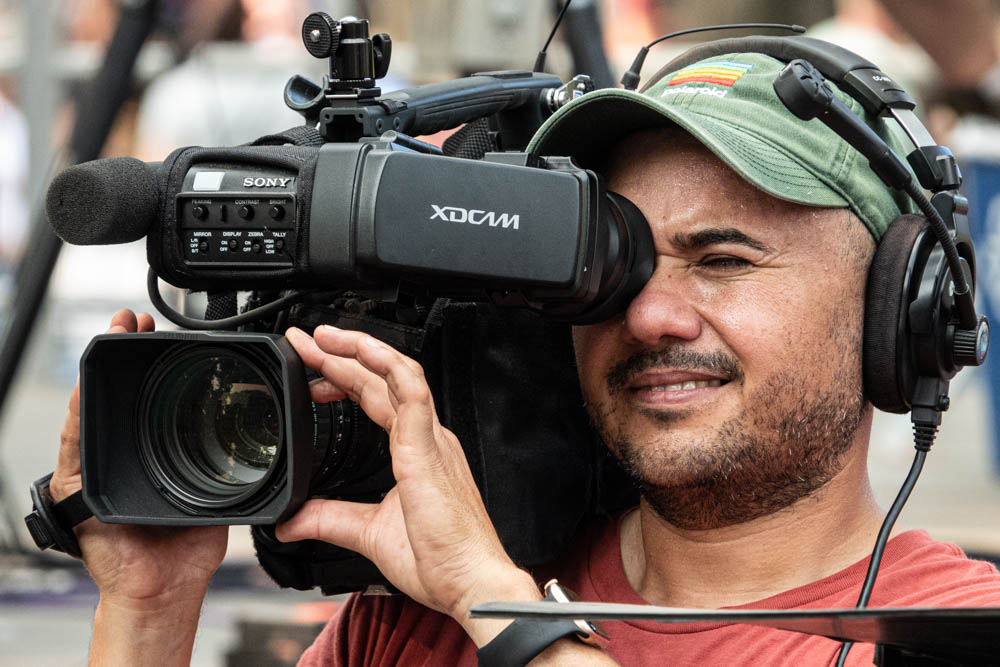 The cameras were everywhere.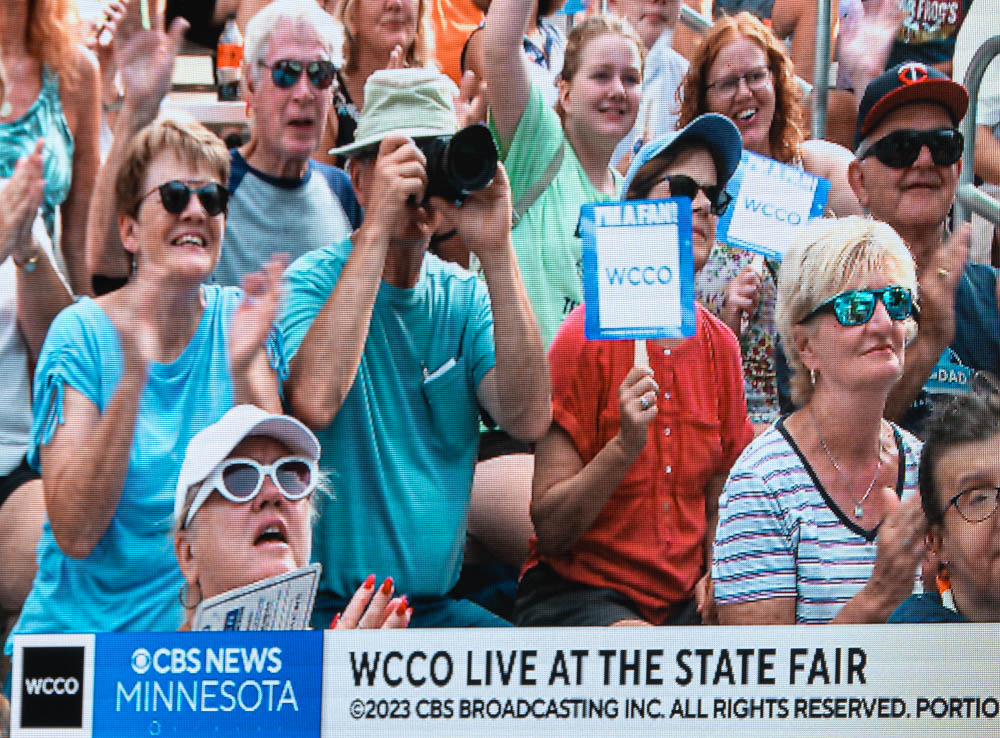 Then it happened. Paula and Mark were on TV. Mark was there with his camera recording it all for this blog.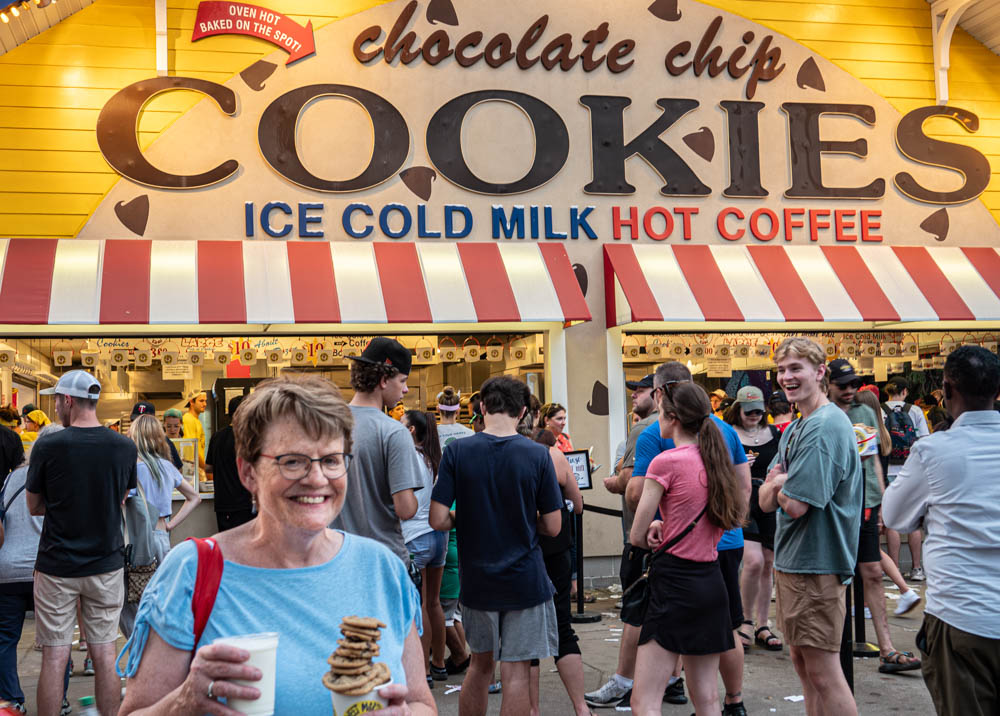 Paula celebrated her TV debut with chocolate chip cookies.
---
---
page last edited 09/16/2023