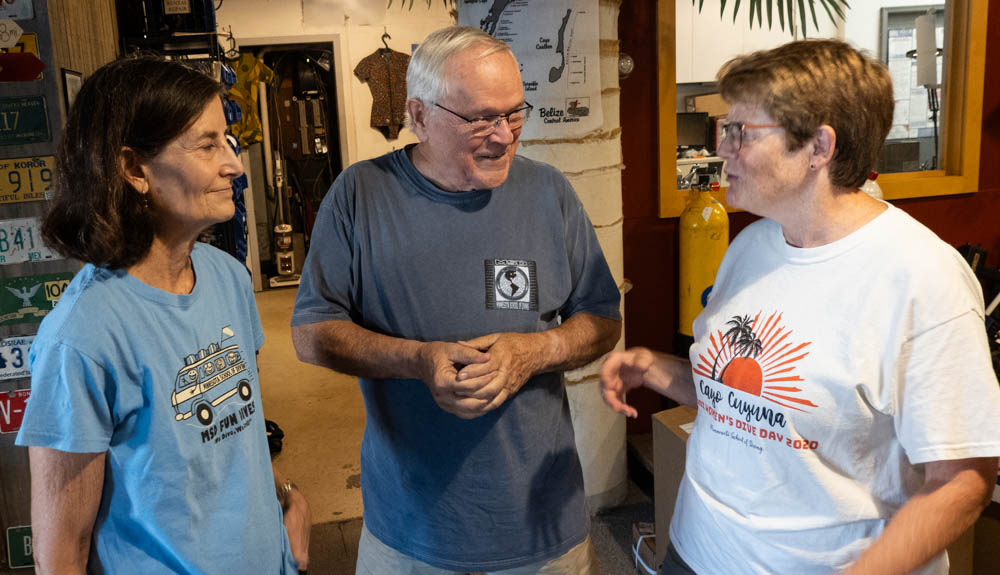 Saturday, August 19, 2003:

(l-r) Leslie Kopietz, Bill LaCroix and Deep Diver Paula at the Minnesota School of Diving shop in Brainerd.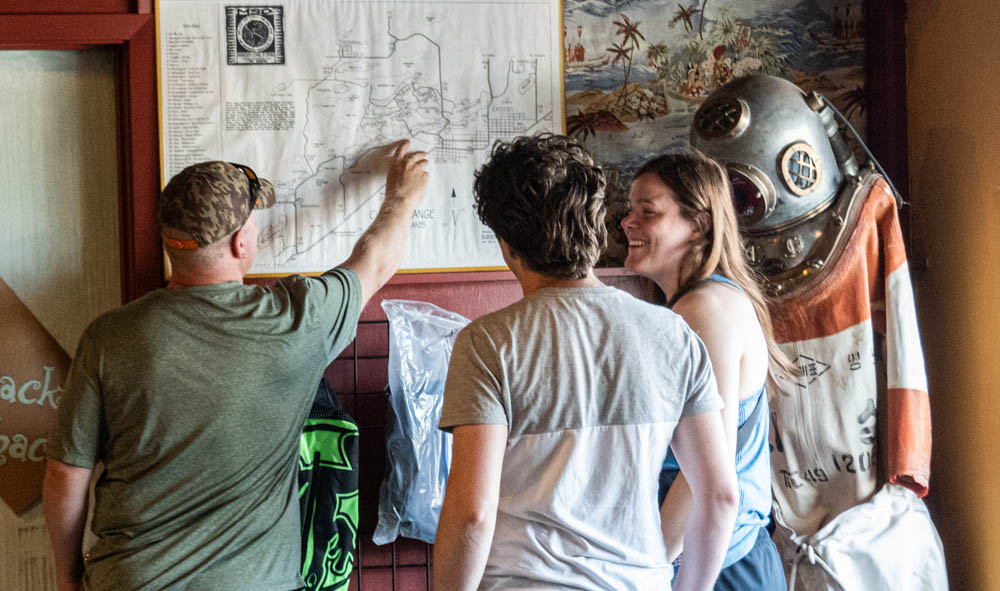 They were getting ready to take a trip to one of the iron mining pits near Crosby, MN, but which one?

Getting there was no easy task as some of the roads are not maintained.


Then it was time to offload gear.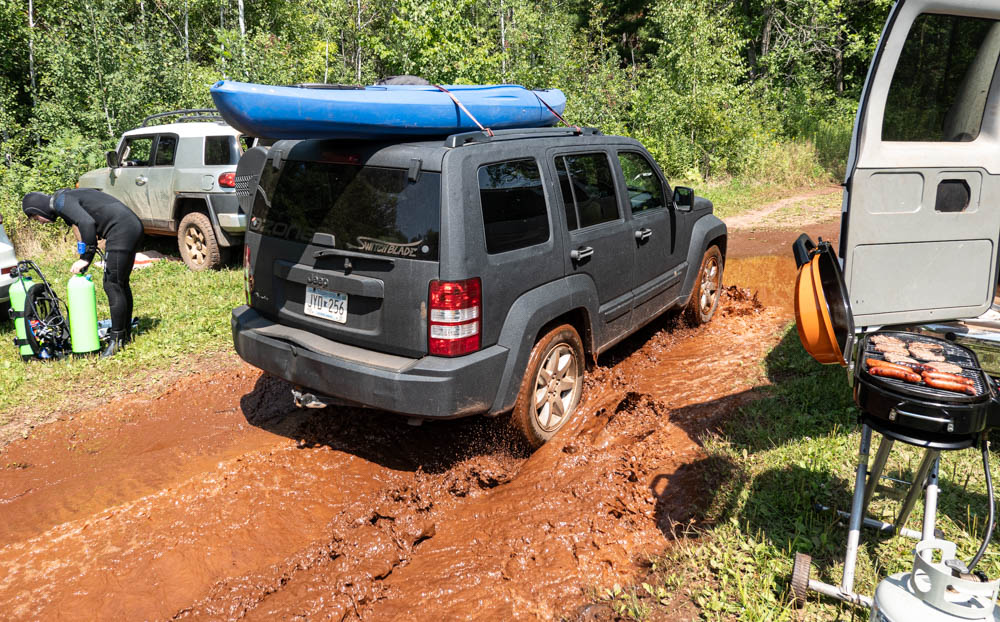 This Jeep went through liek there was no problem.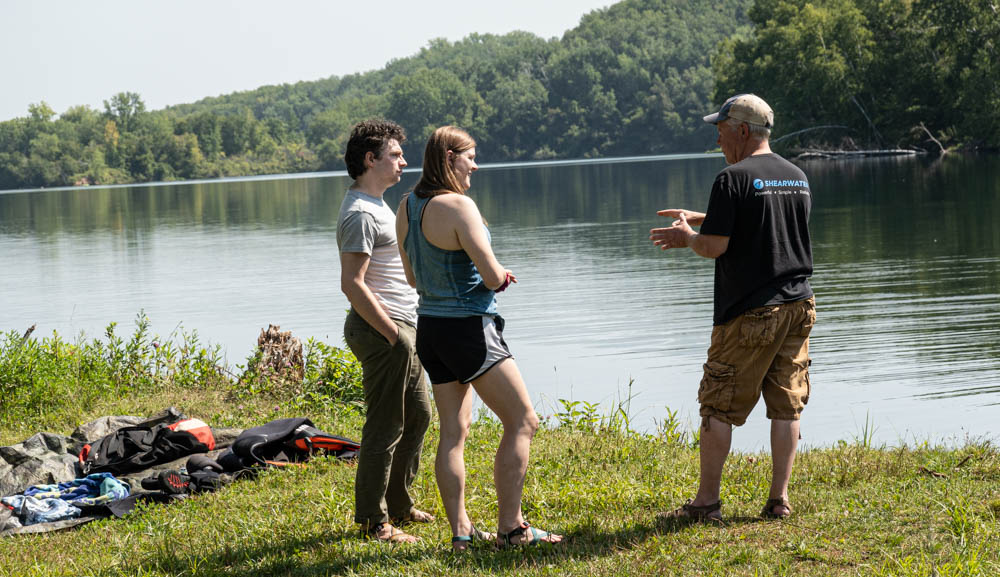 Dive shop owner Todd Mathies explained the pit to new divers.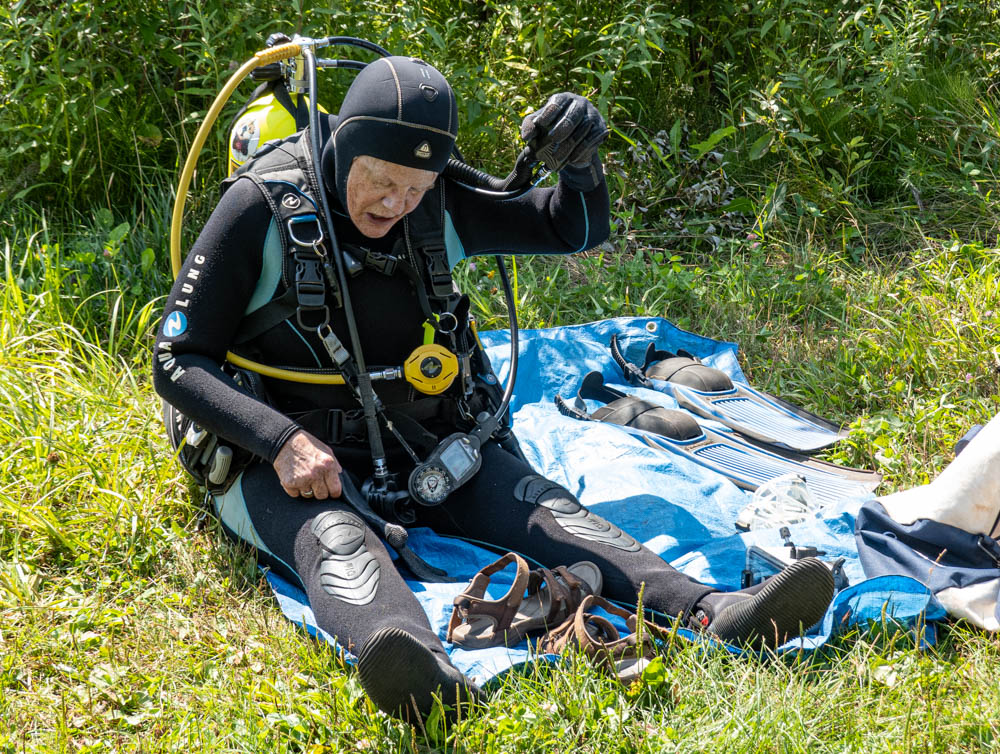 Paula suited up.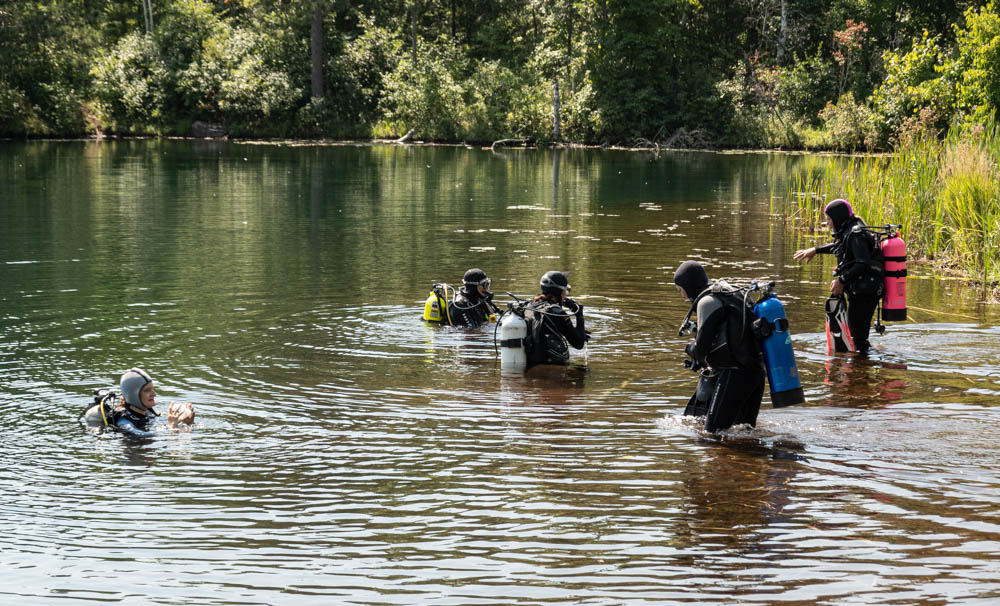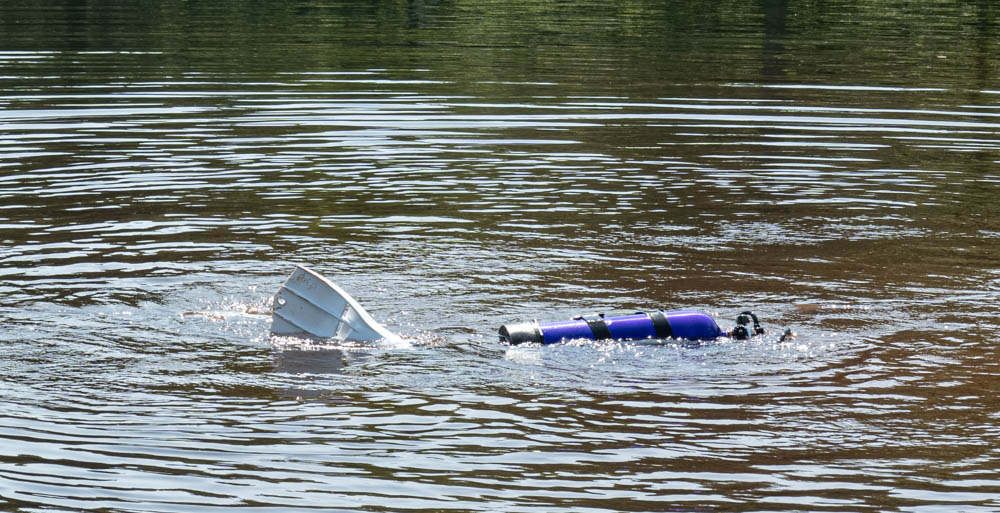 The divers went in and under.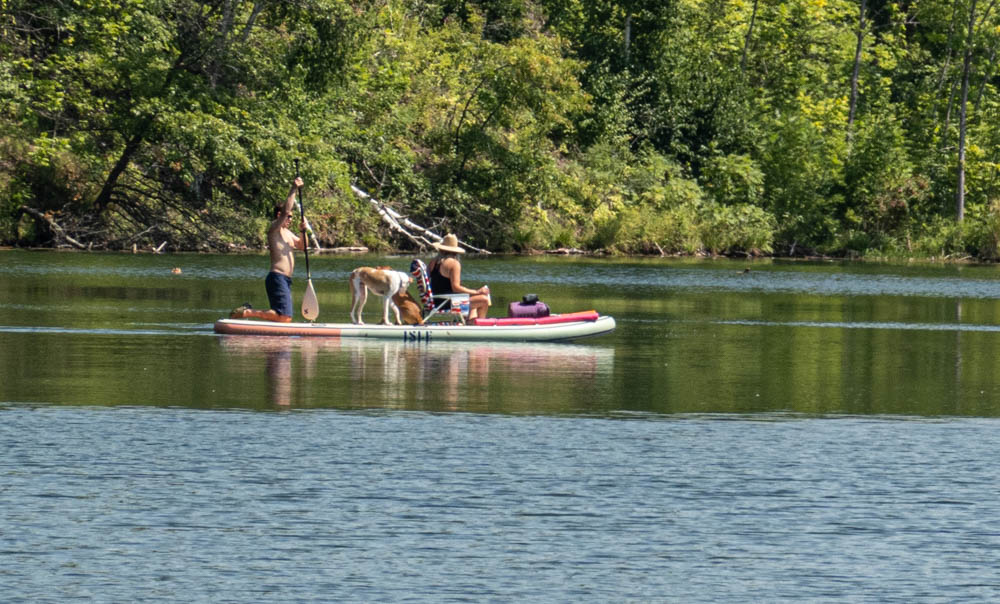 Local residents were out exploring the lake from the top side.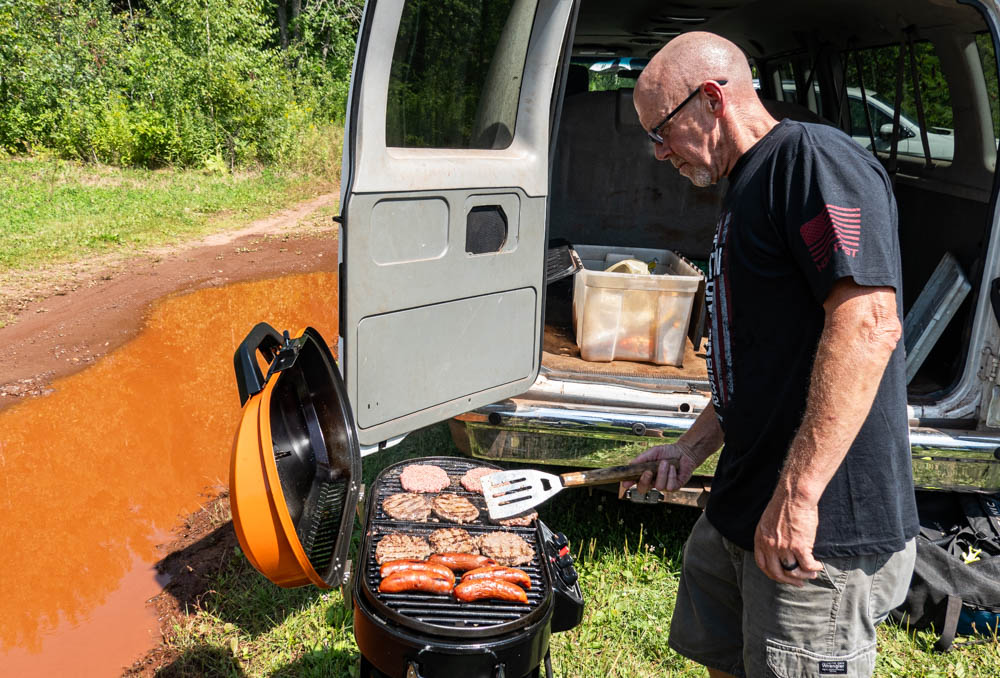 The divemaster/cook was busy preparing lunch while divers were under.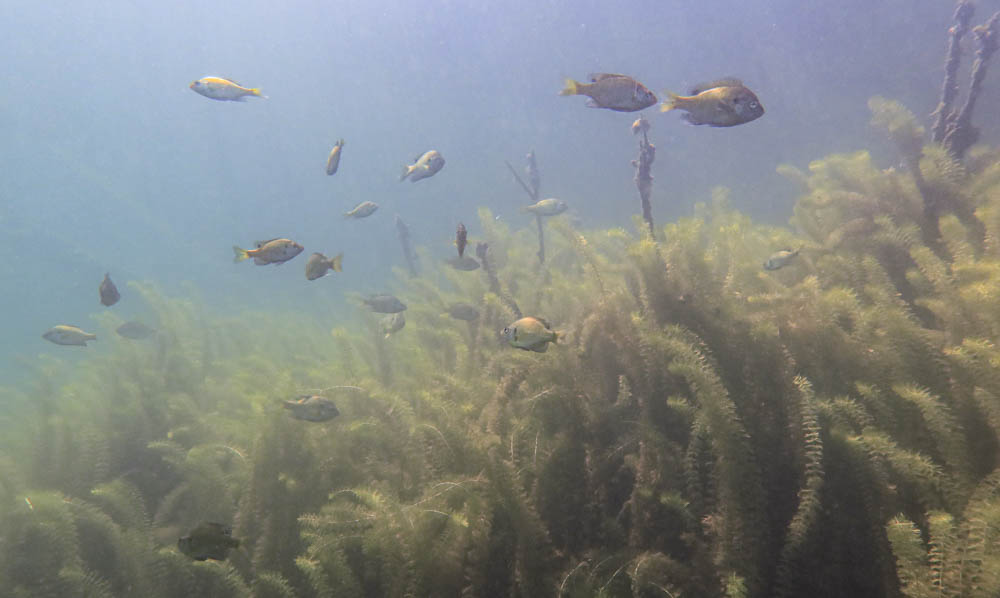 Paula was down below photographing fish.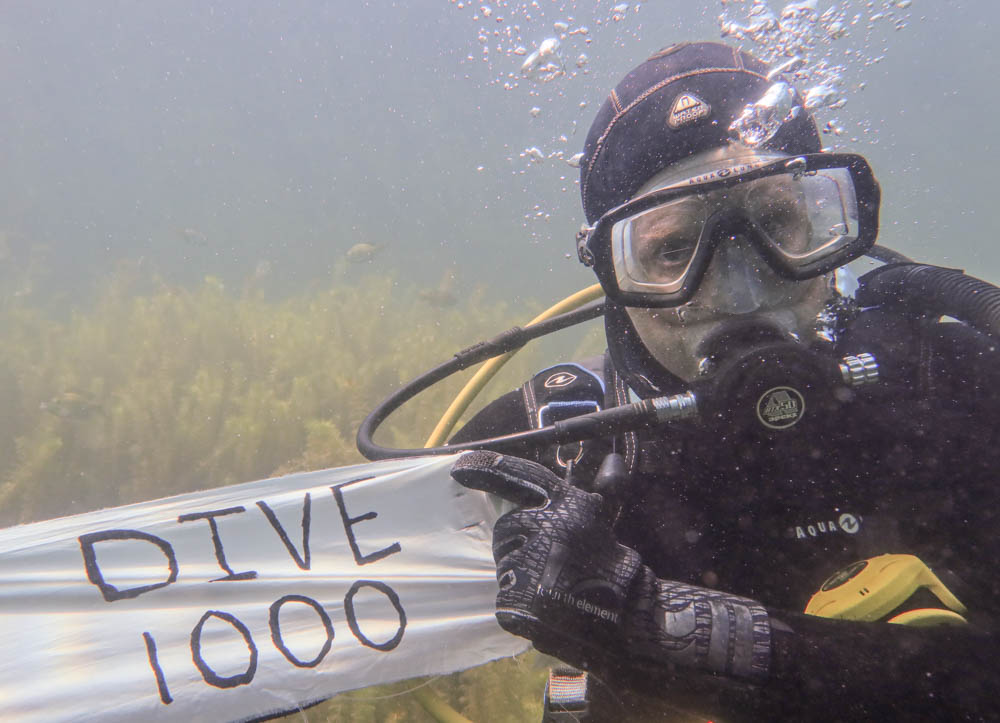 Then she brought out the sign! This accomplishment took 25 years of diving. Her first dive was on October 18, 1998.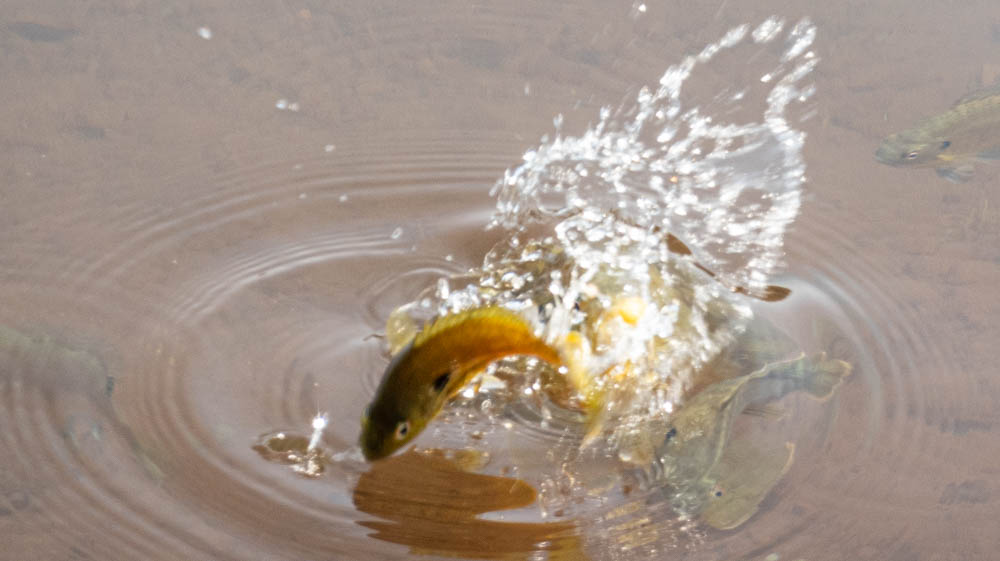 Even the fish were excited!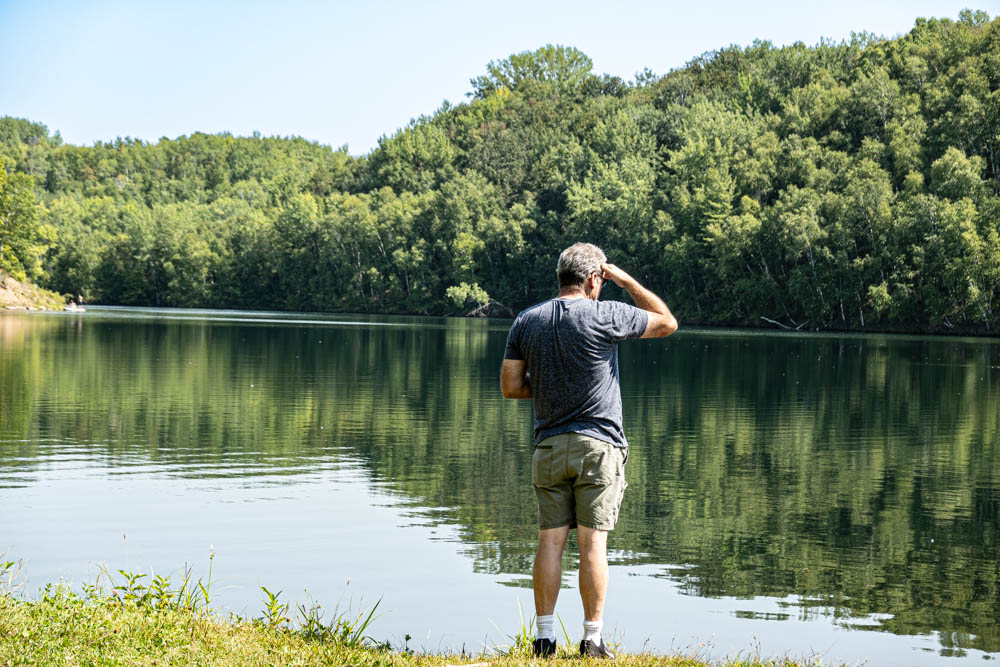 But there were no divers to be seen. Where were they?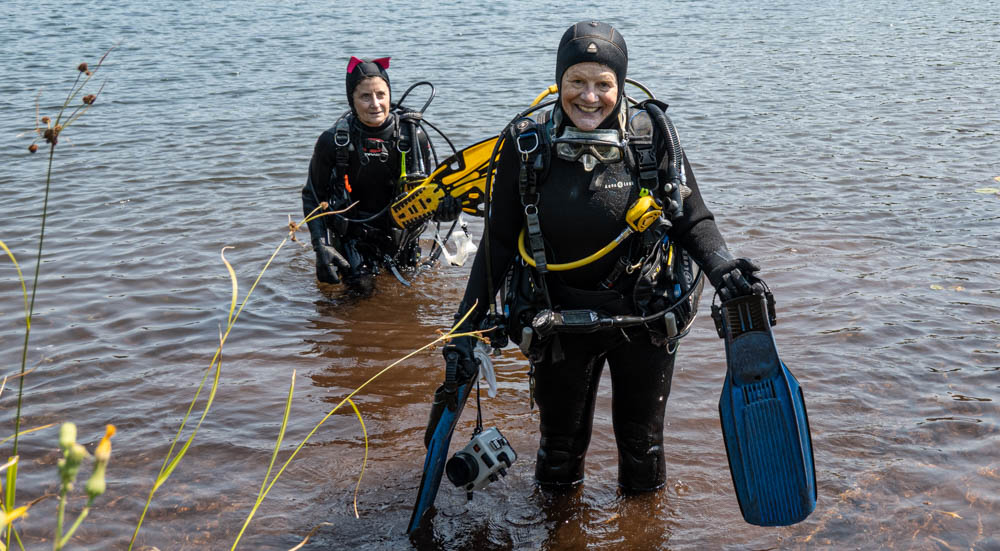 Finally, Leslie and Paula showed up. Note Leslie's dive hood with red ears!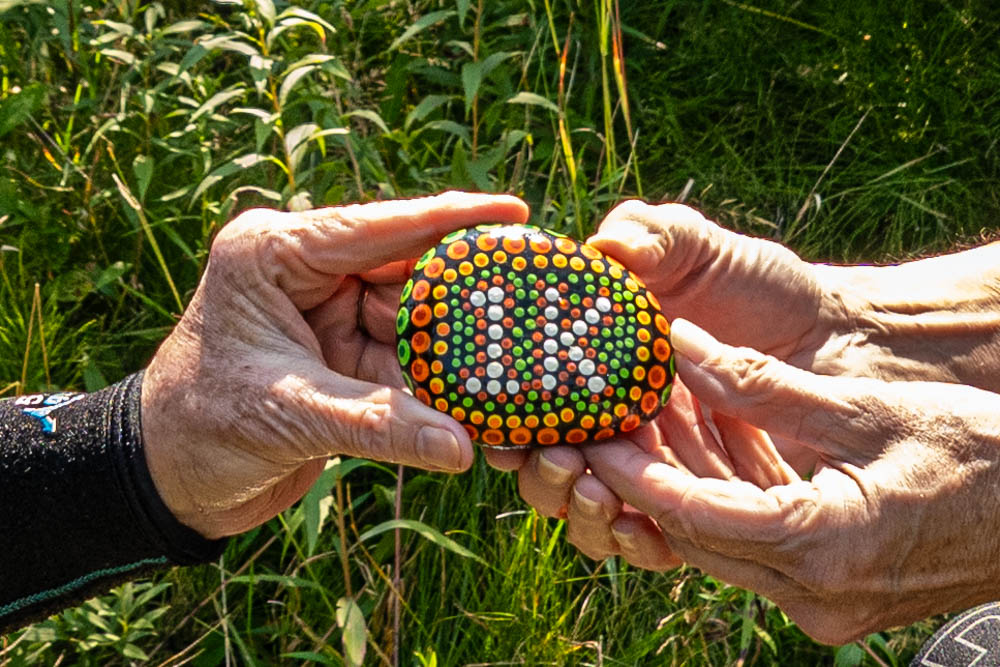 Leslie presented Paula with a rock that she painted "1K" for the 1000 dives.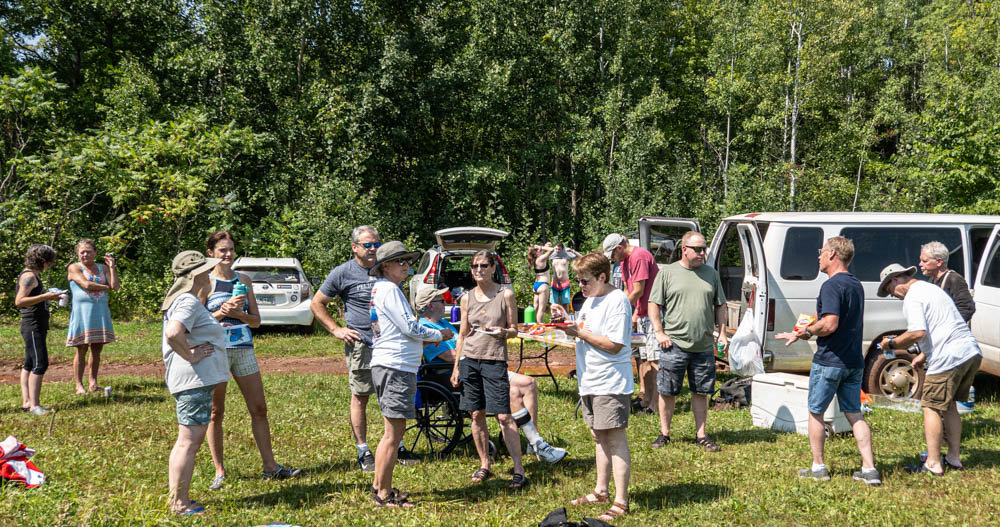 Then it was time for the crew to eat. They get hungry while diving.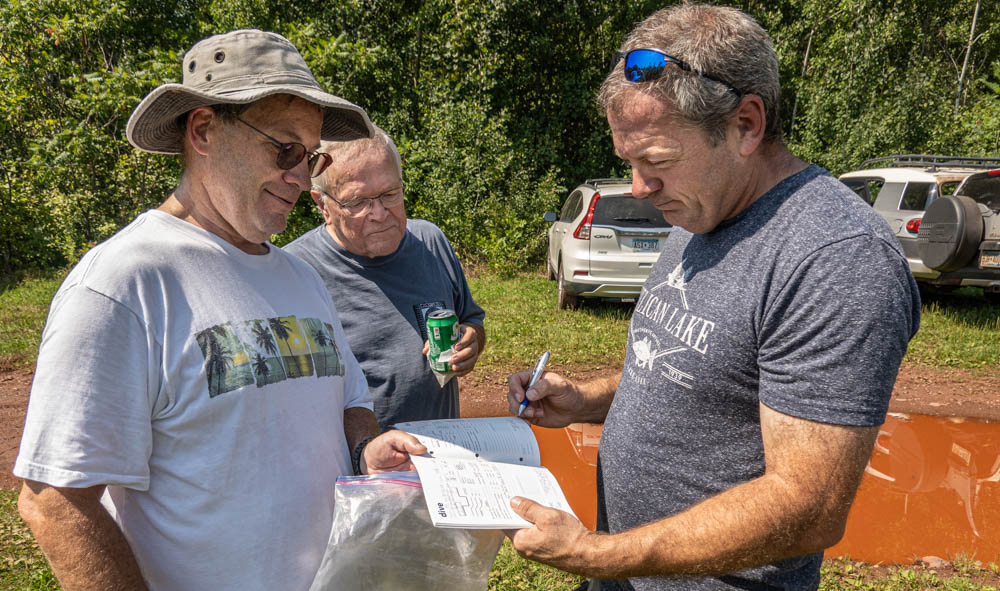 Record keeping is important. That's how Paula knew this was her 1000th.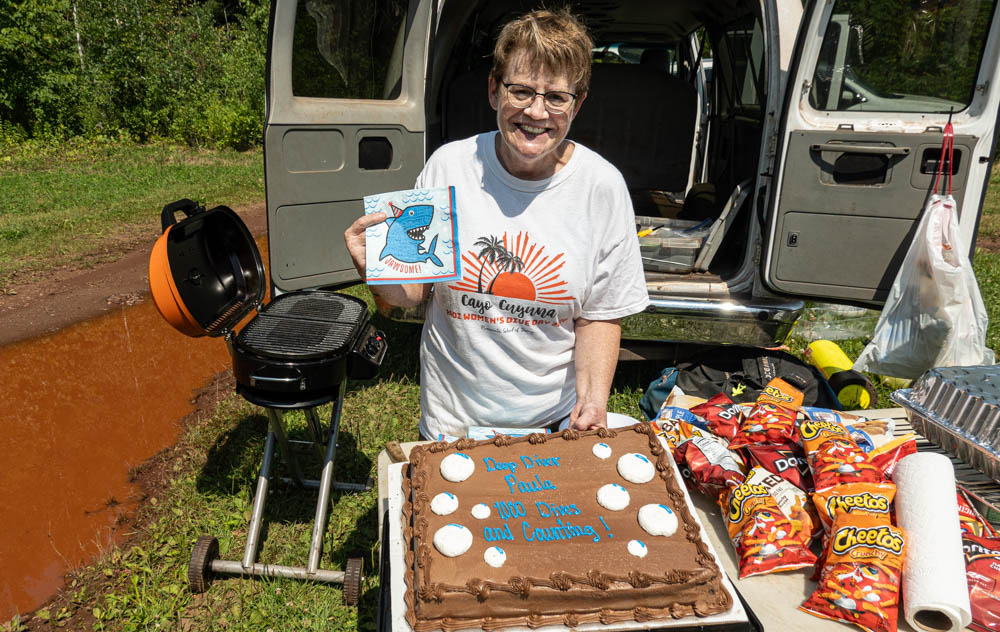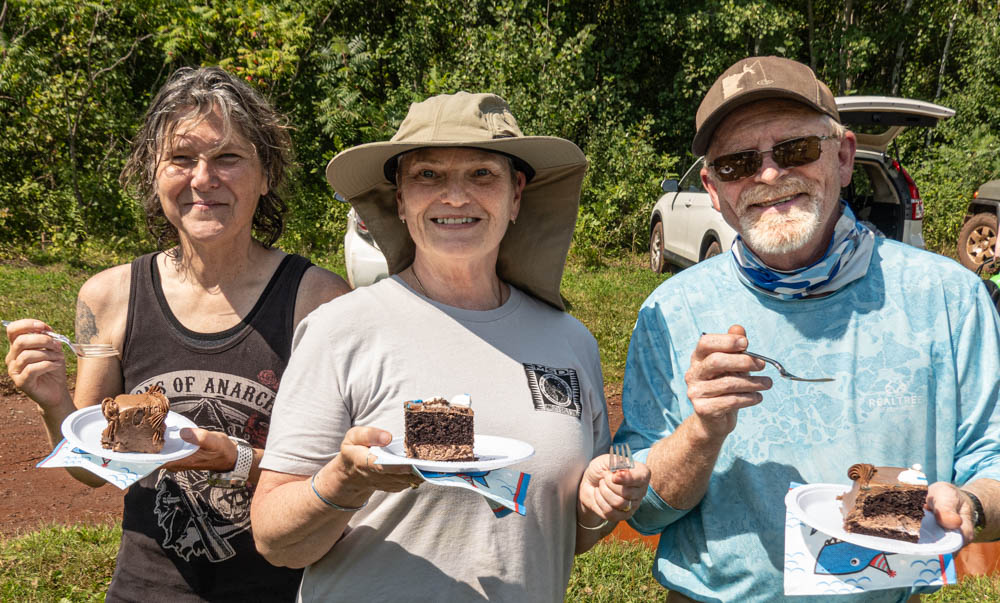 Paula brought a chocolate cake with the words, "Deep Diver Paula...1000 dives and counting!