__________________________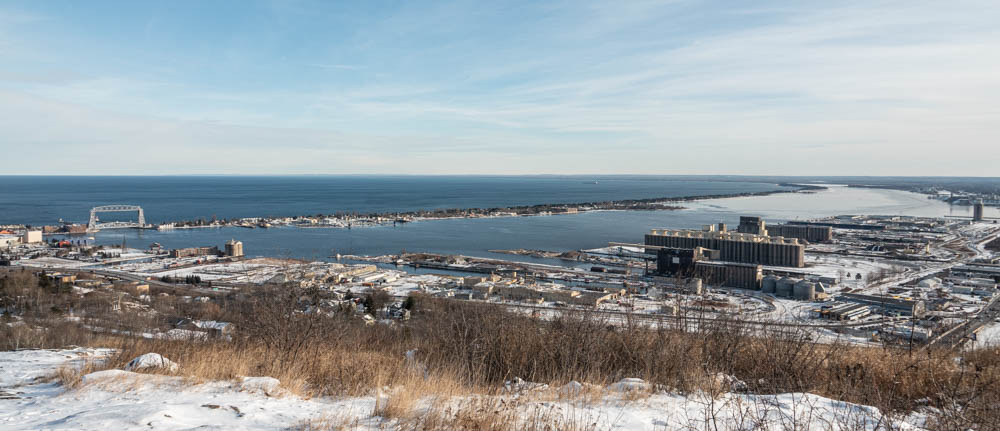 Wednesday, November 30,
2022:
The harbor are of Duluth, MN, from high on the hill on a winter day.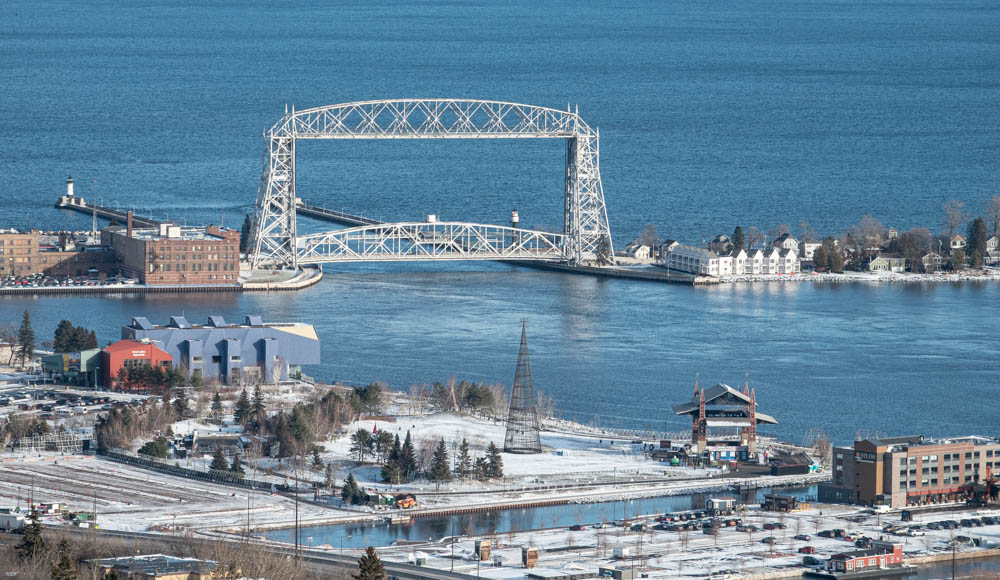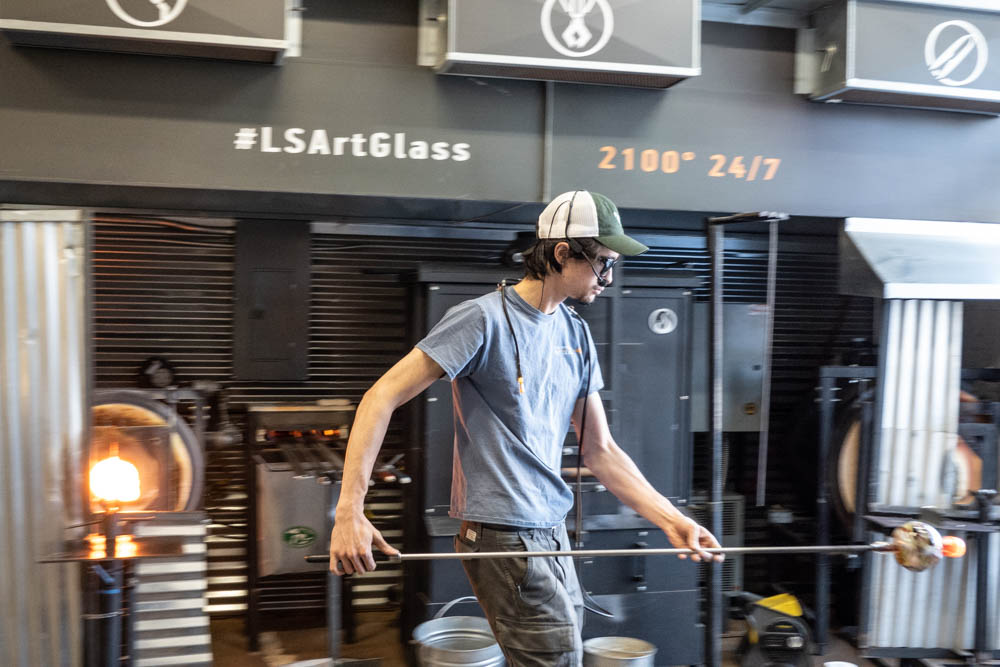 Then there was this glass blower in a shop in Canal Park, near the bridge.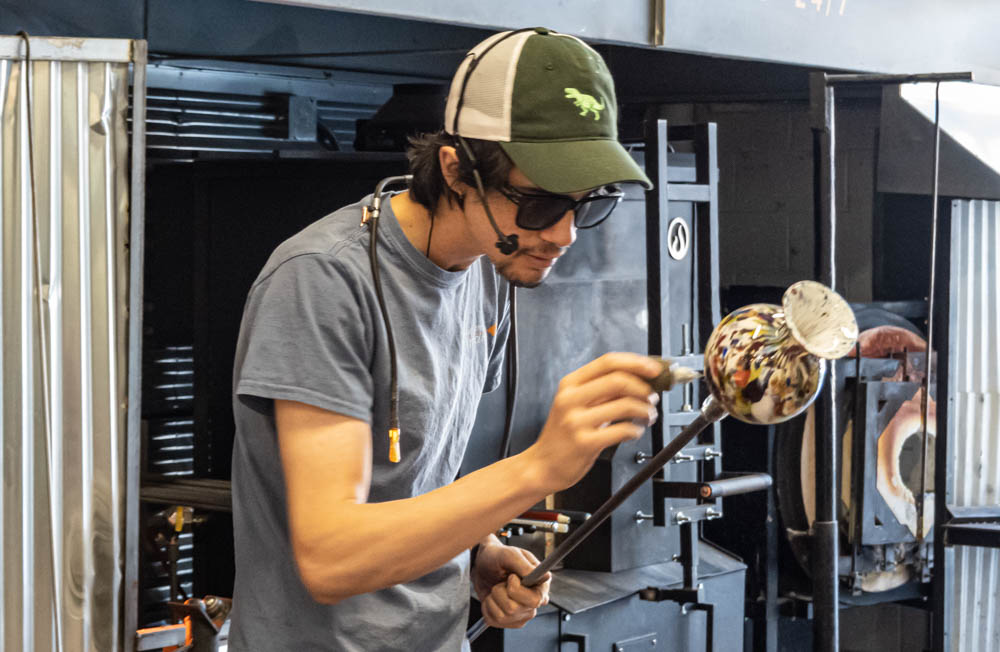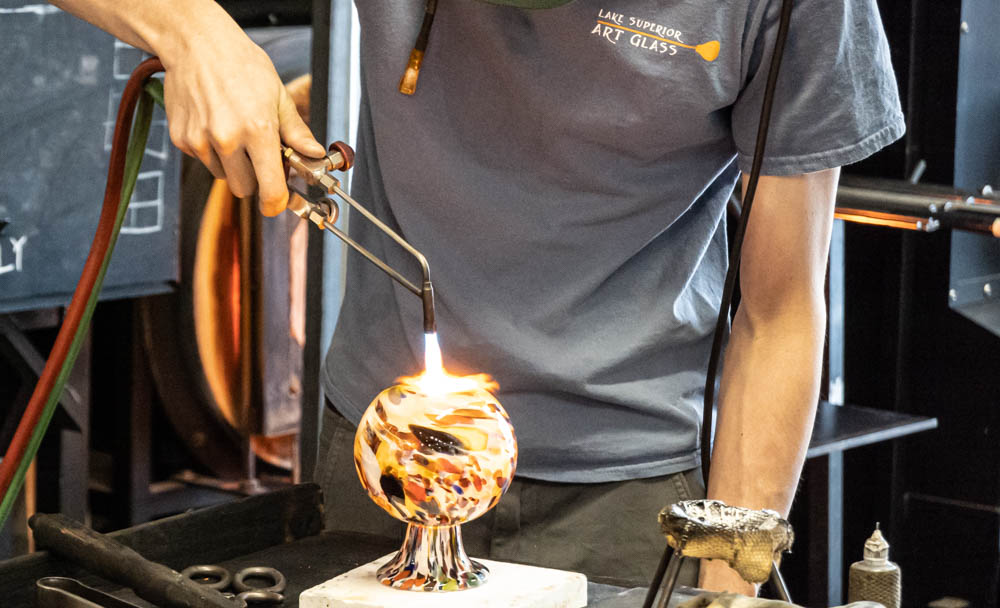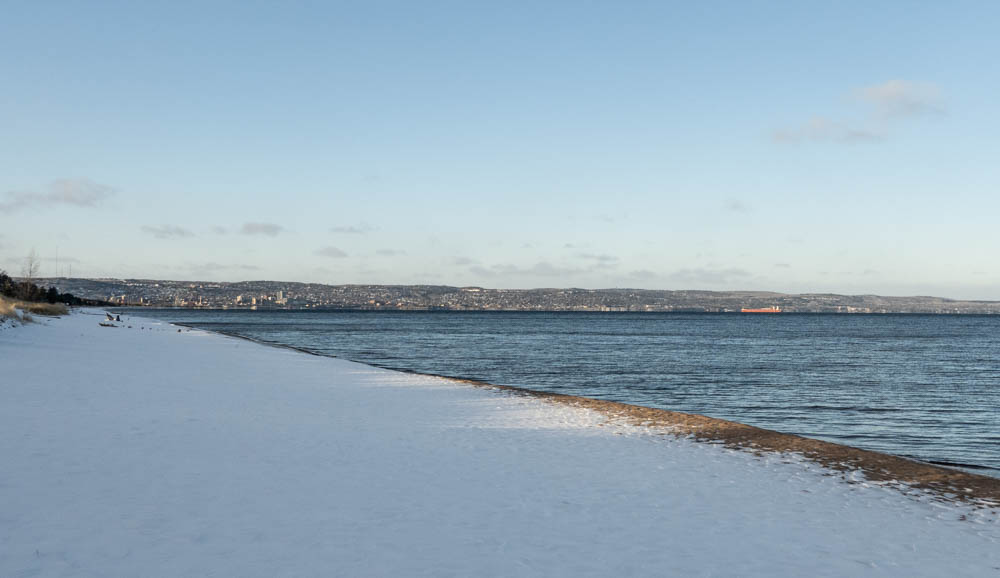 Mark and Paula headed to Park Point, just east of downtown Duluth.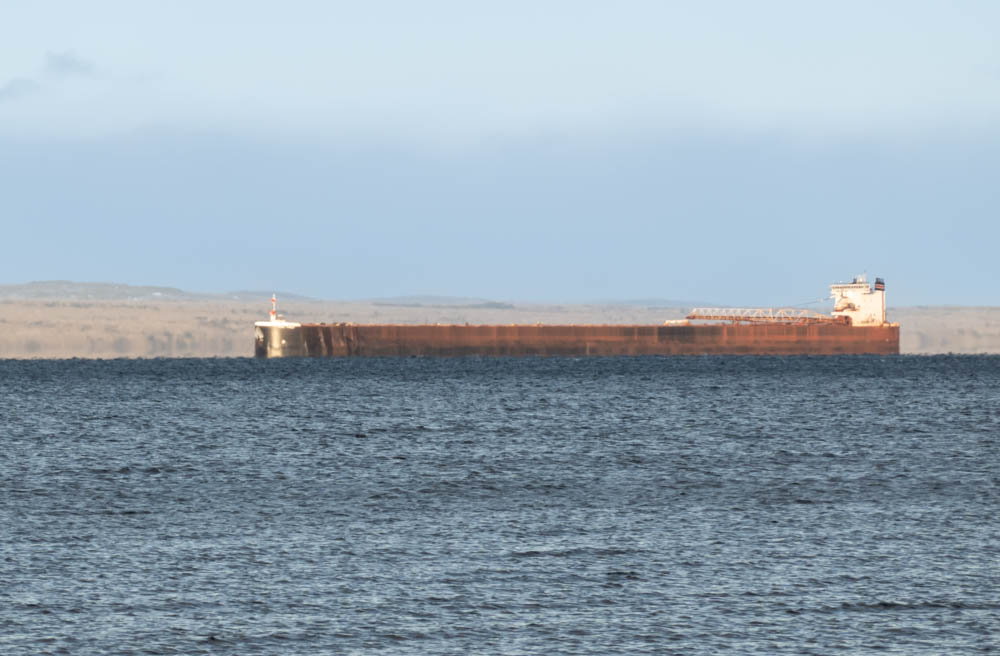 Here is a closer look at a ship waiting to get into the Duluth port.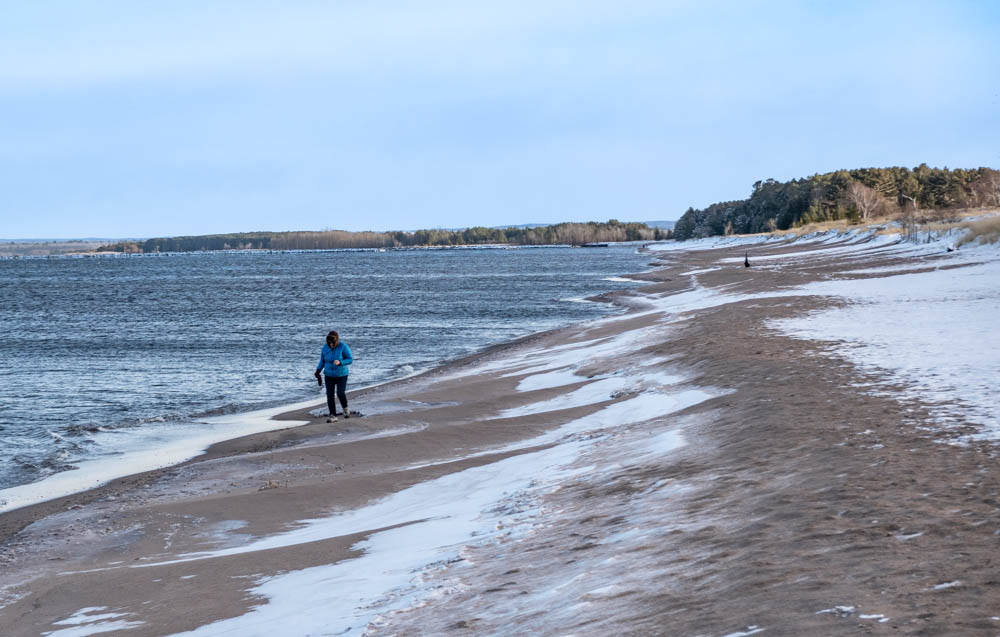 Paula spent her time looking for colorful rocks along the windy lakeshore.
---
---
page last edited 12/04/2022