__________________________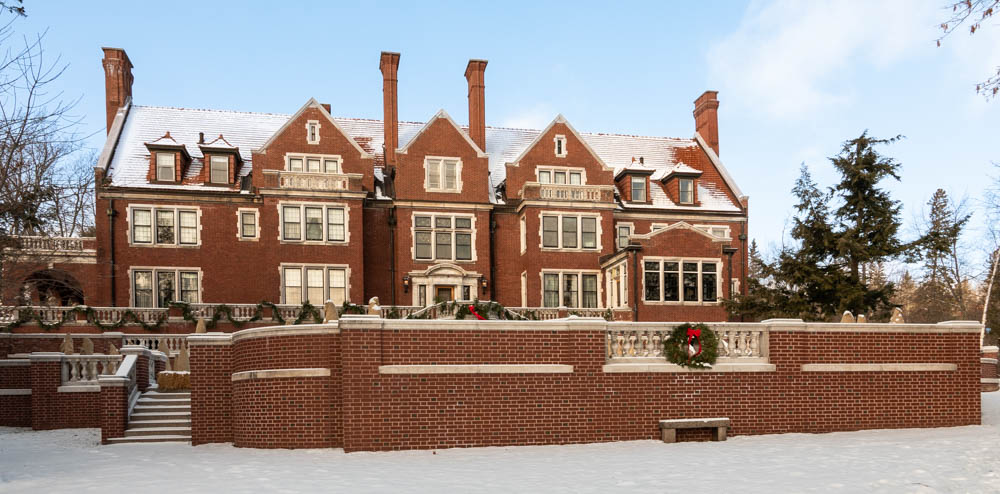 Wednesday, November 30,
2022:
Historic Glensheen Mansion, Duluth, MN.
Built in 1908 at a cost of $154,000, the Chester Congdon family lived in this 20,000 square foot, 39 room home.
About a dozen servants were employed at any given time for the family of nine.
It is worth $22 million today. That includes twelve acres of property on the north shore of Lake Superior
.
The estate was given to the University of Duluth in 1968, which operates it today.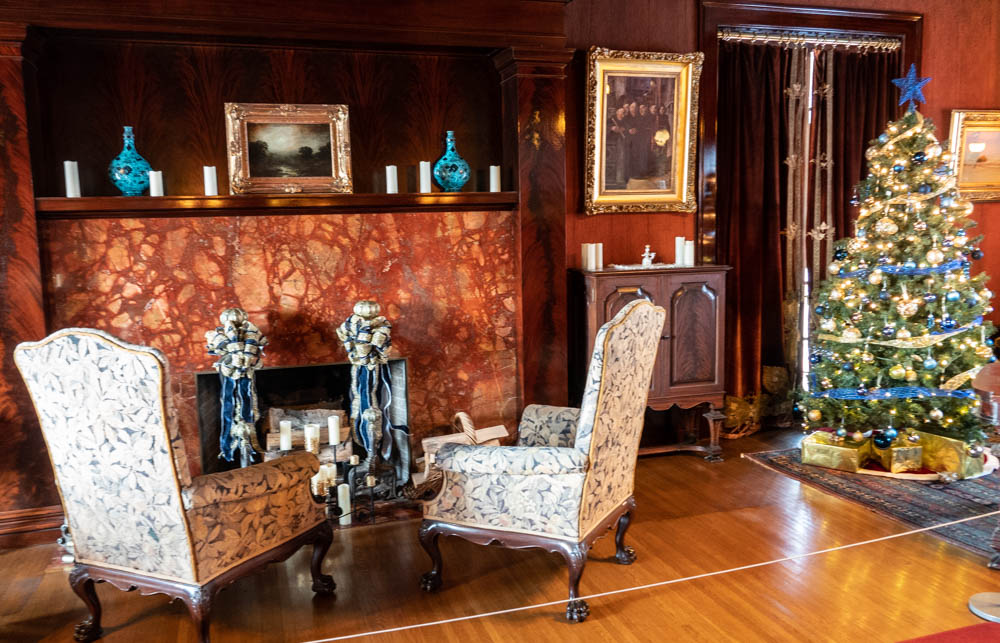 One of the living rooms, decorated for Christmas.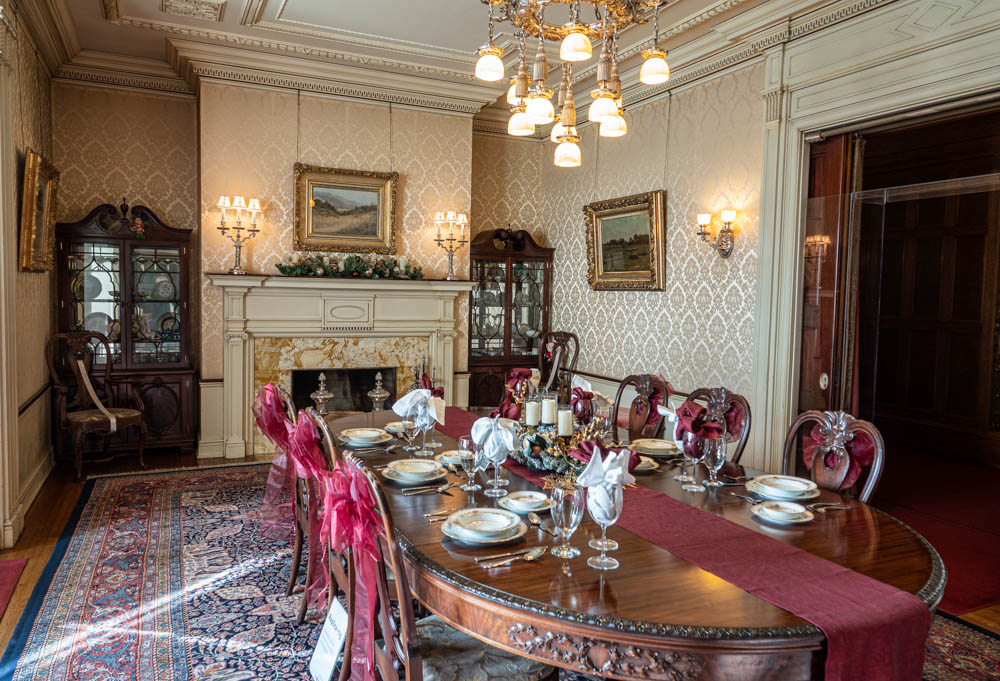 The main dining room.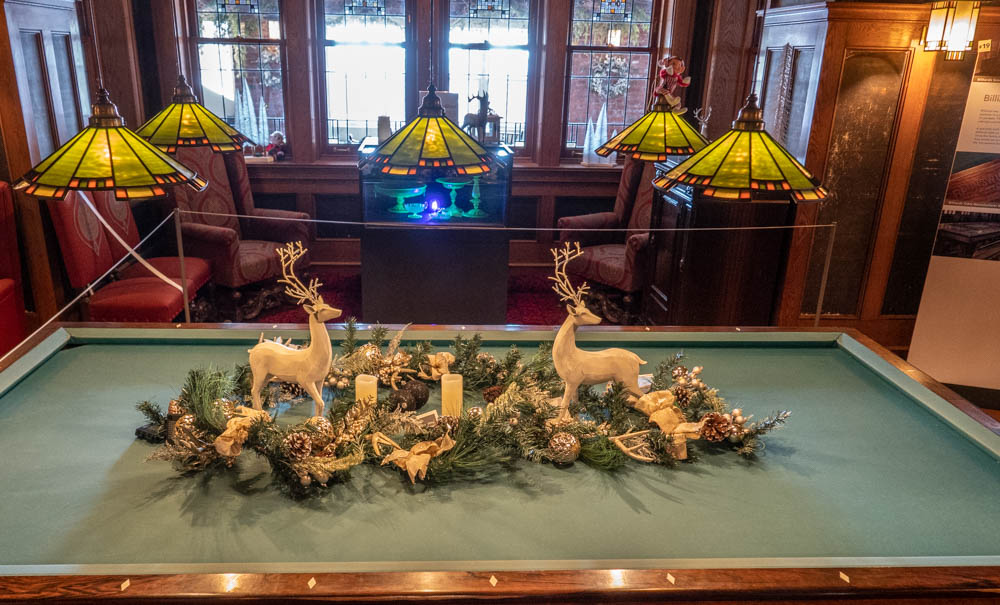 A pool table in the lower level recreation area.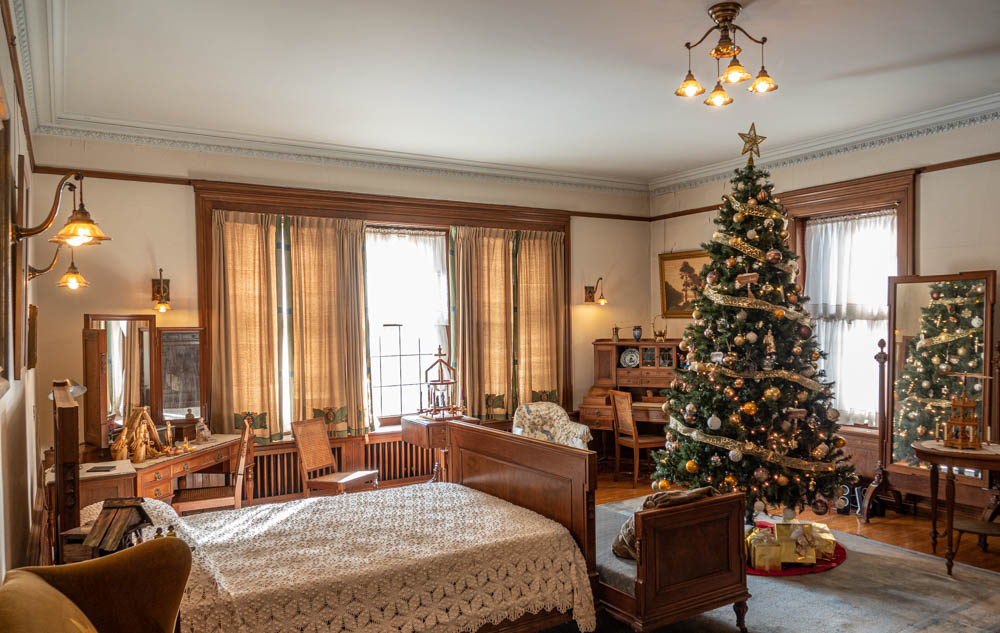 A bed in the main bedroom is a bit small by today's standards.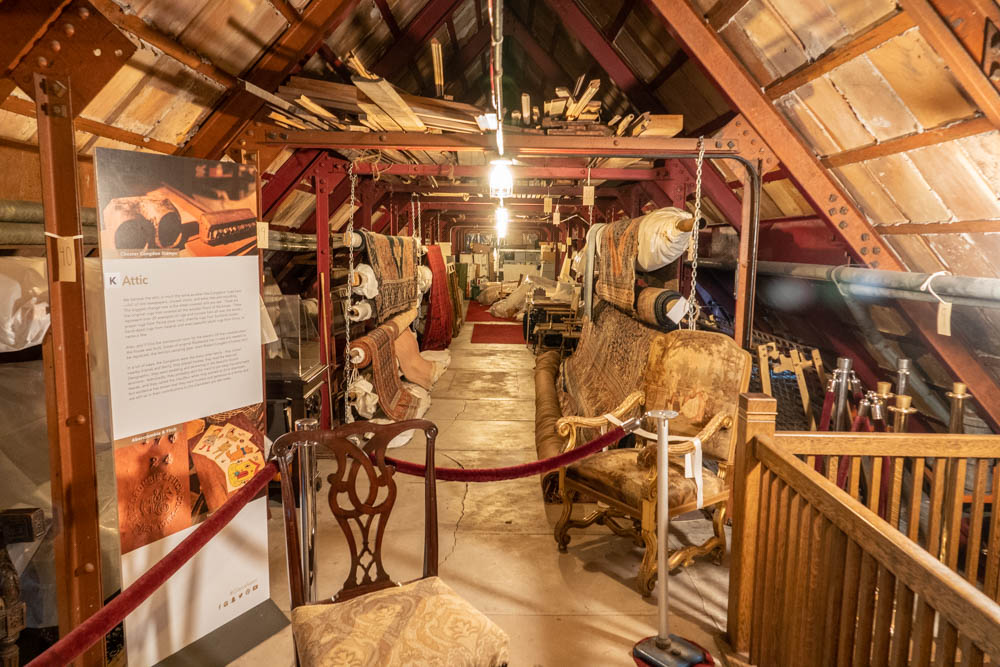 The attic was filled with treasures.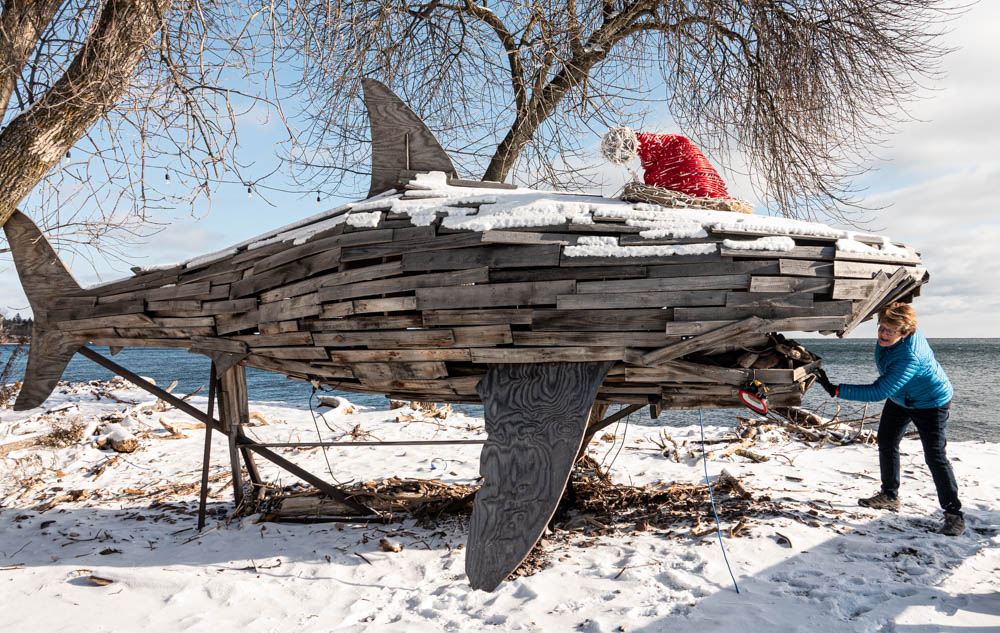 Deep Diver Paula was a bit worried about this shark near the shoreline.
---
---
page last edited 12/04/2022