__________________________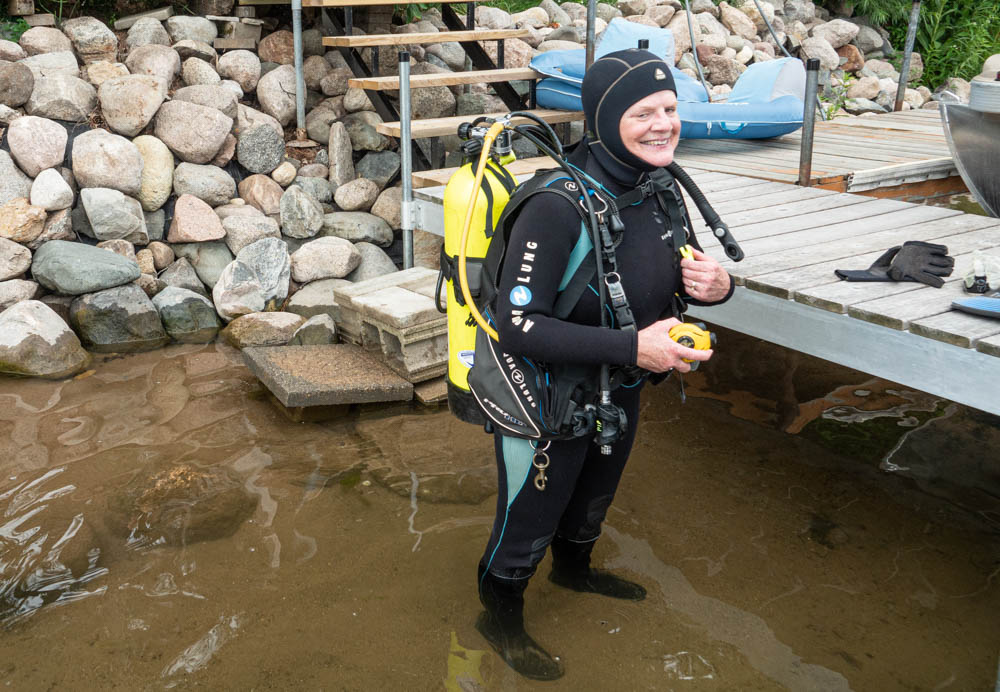 Tuesday, August 2,
2022:
Deep Diver Paula was called to another underwater hunt, this time at a neighbor's place.
The search was for a propeller that fell off an outboard motor, near the Jerry and Clare Sinner dock
.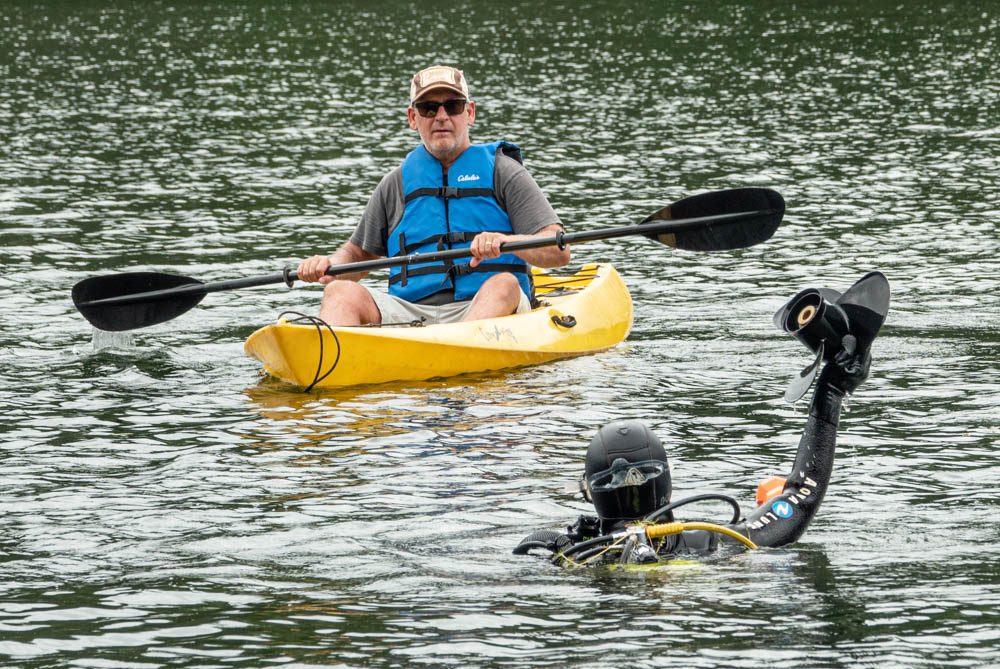 It took a bit, but she found it.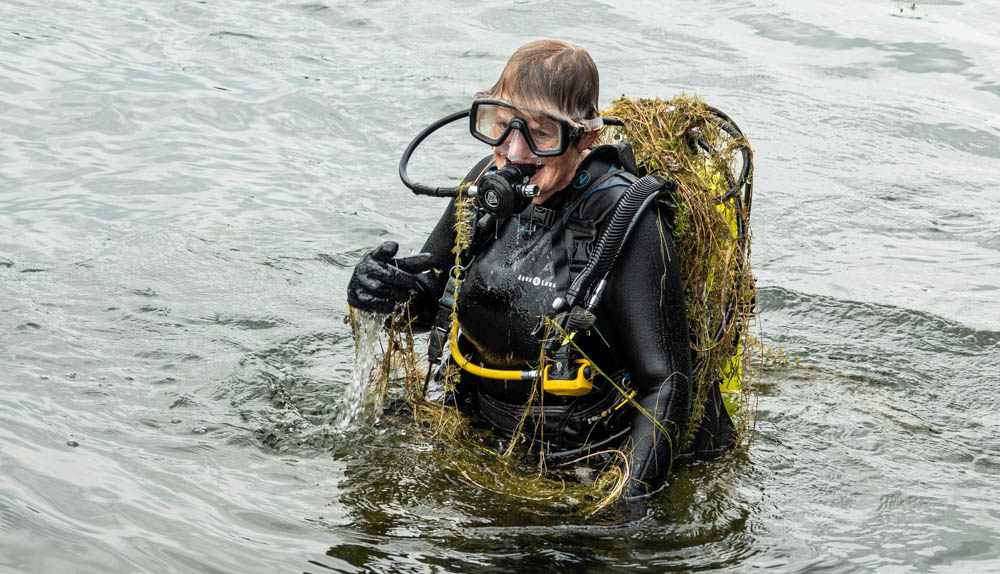 Yes, Paula is sometimes known as "Swamp Thing," especially when she comes up covered with weeds
.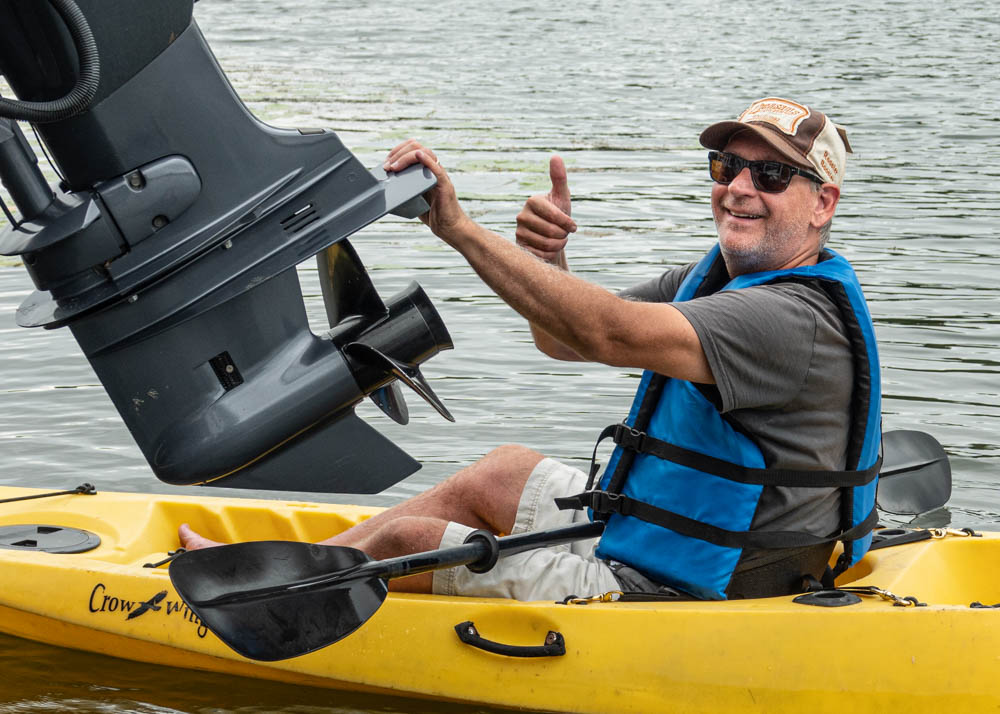 Jerry was a happy guy without having to spend big bucks on a new propeller.
---
---
page last edited 09/05/2022