Monday, July 18,
2022:
The ship pulled in to yet another Alaskan town.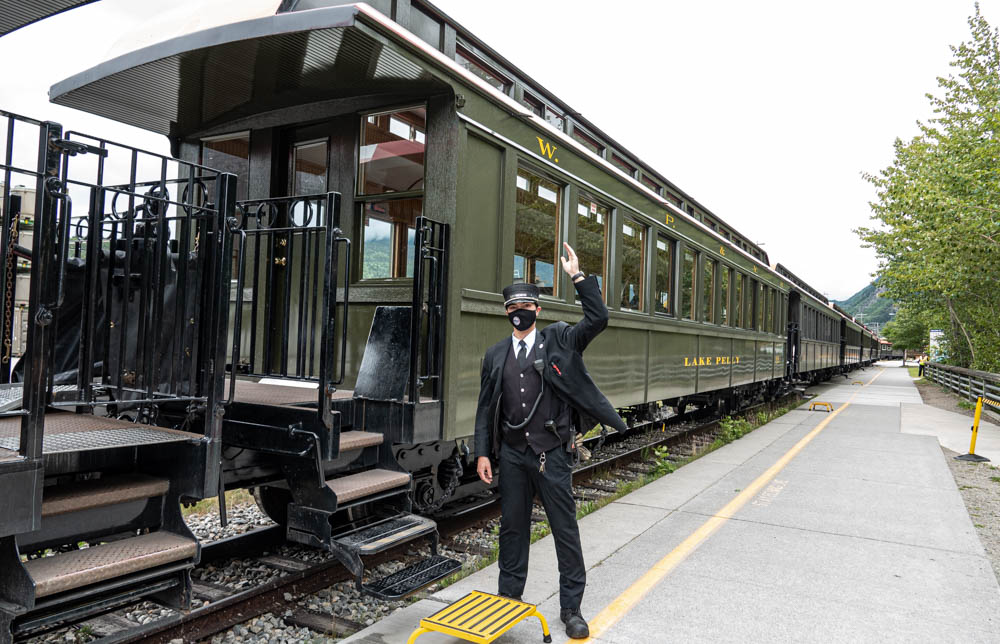 A train conductor was calling "all aboard."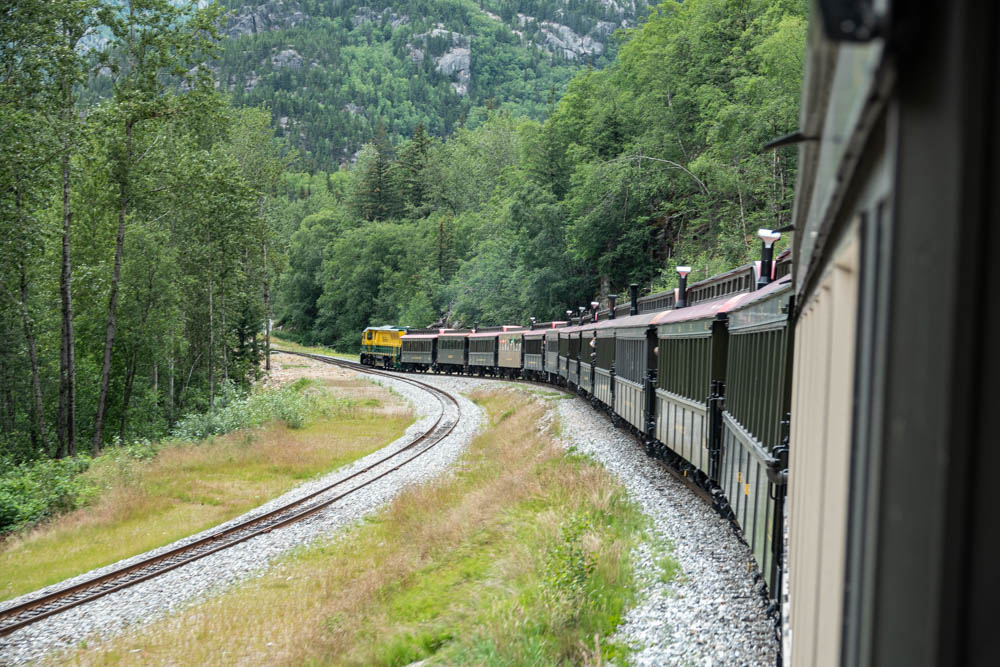 They left town headed for a mountain
.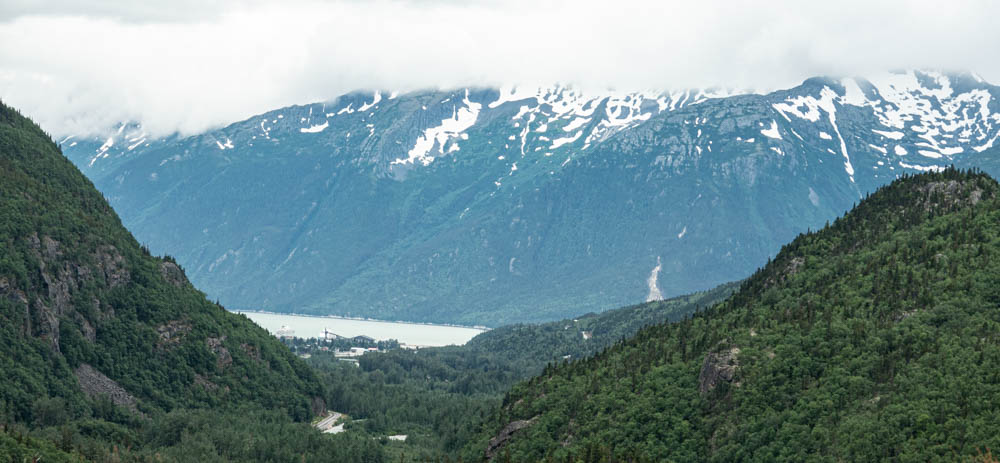 Way above the city, they could barely see the cruise ship in the bay
.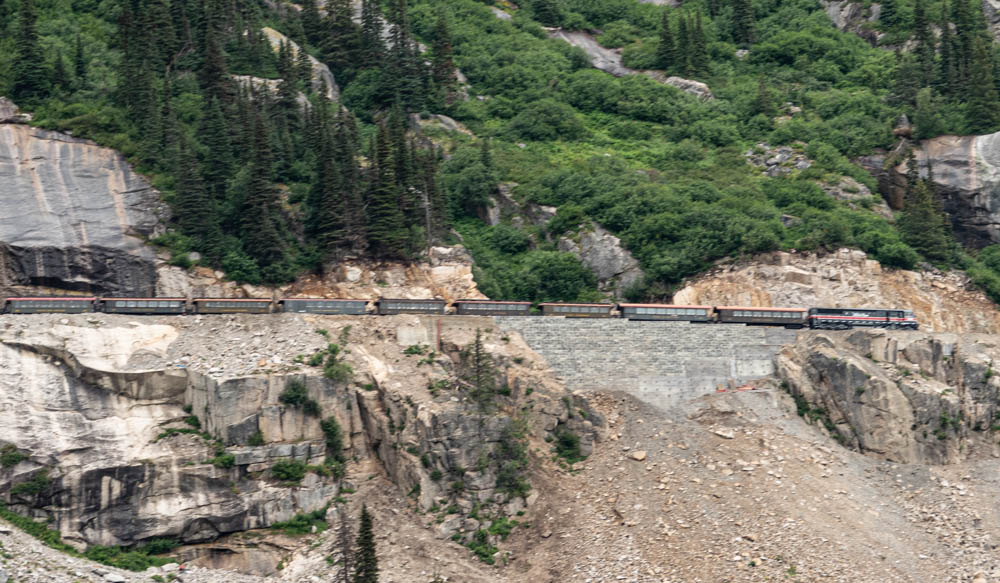 This is dangerous territory with sheer cliffs.
One traveler reported losing a smartphone. There was no getting it back.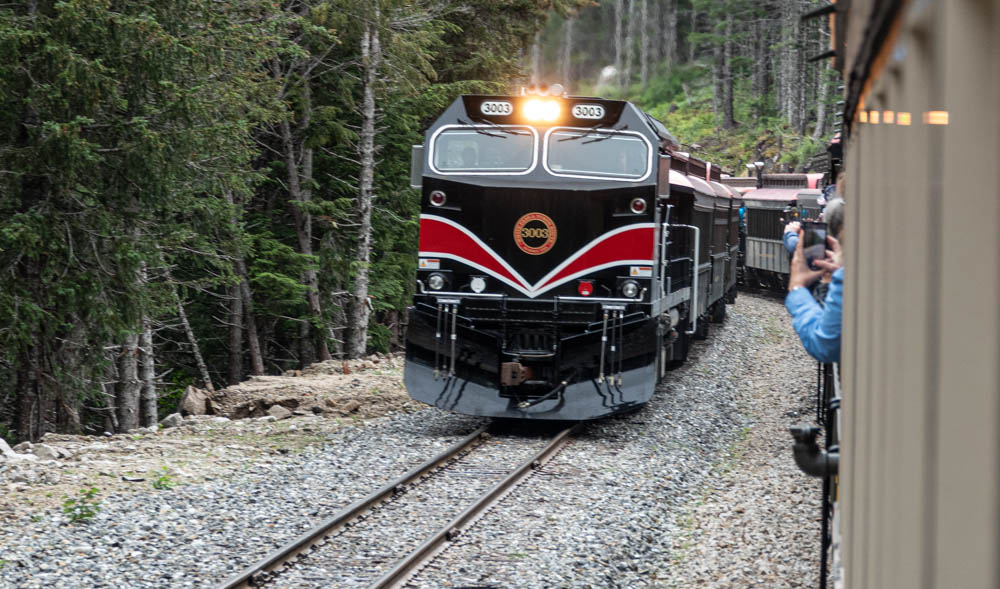 Gosh...another train.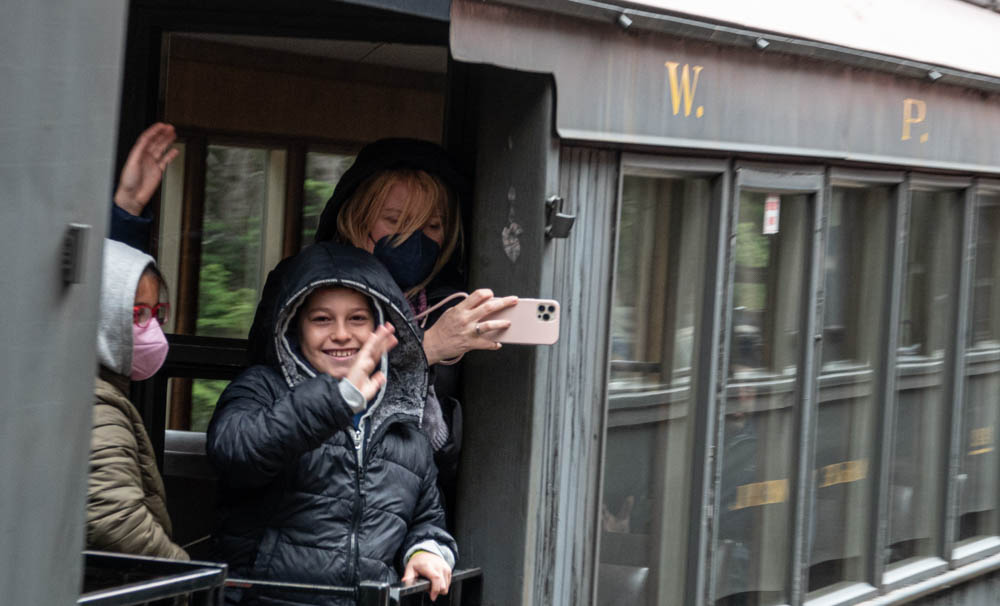 Happy passengers.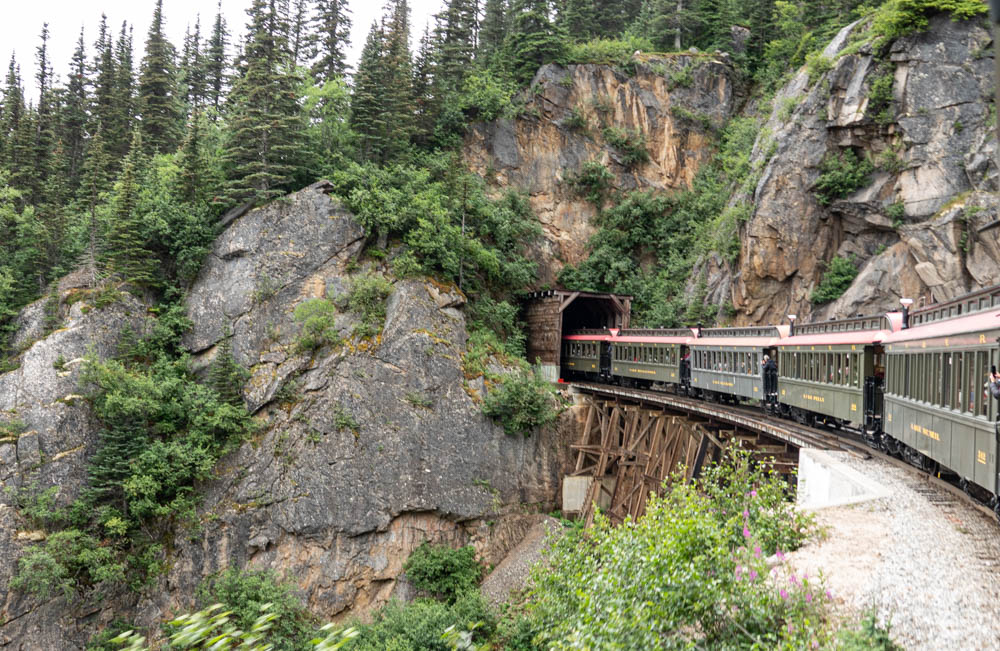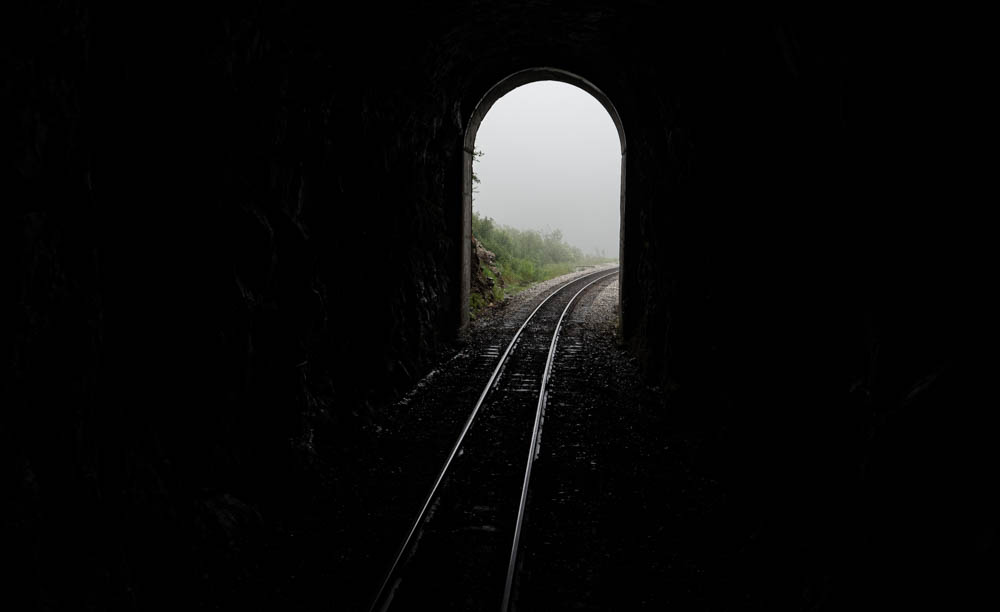 There was a tunnel. Thankfully there was a light at the end!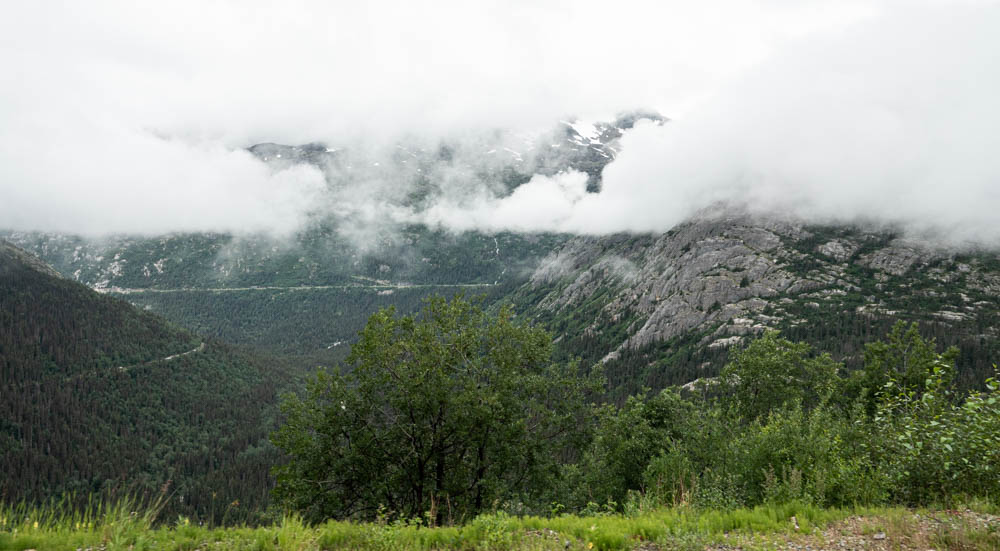 Heading above the cloud line.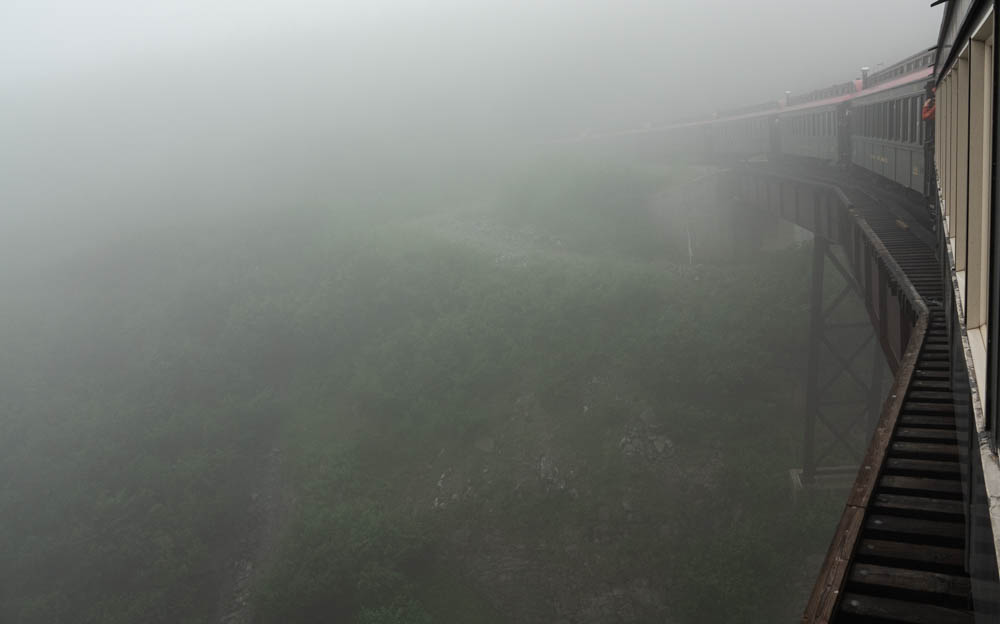 Now into the clouds over a tall bridge.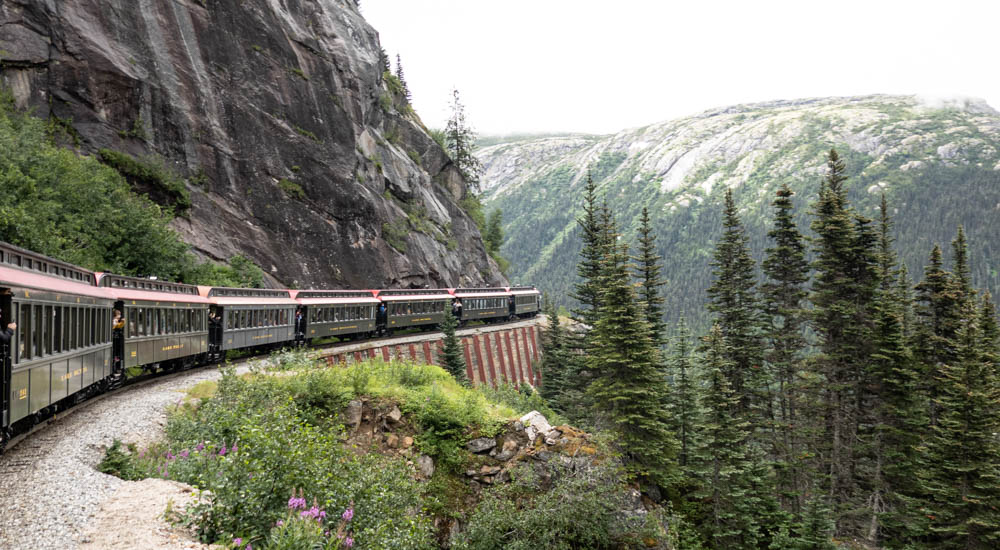 Finally they headed back down to town.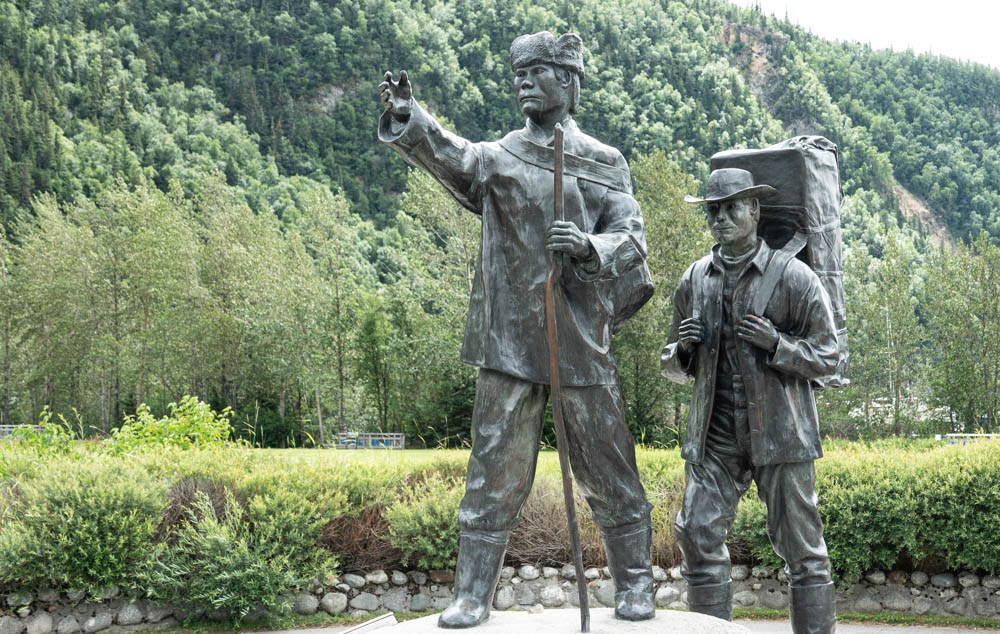 Statues depict early explorers.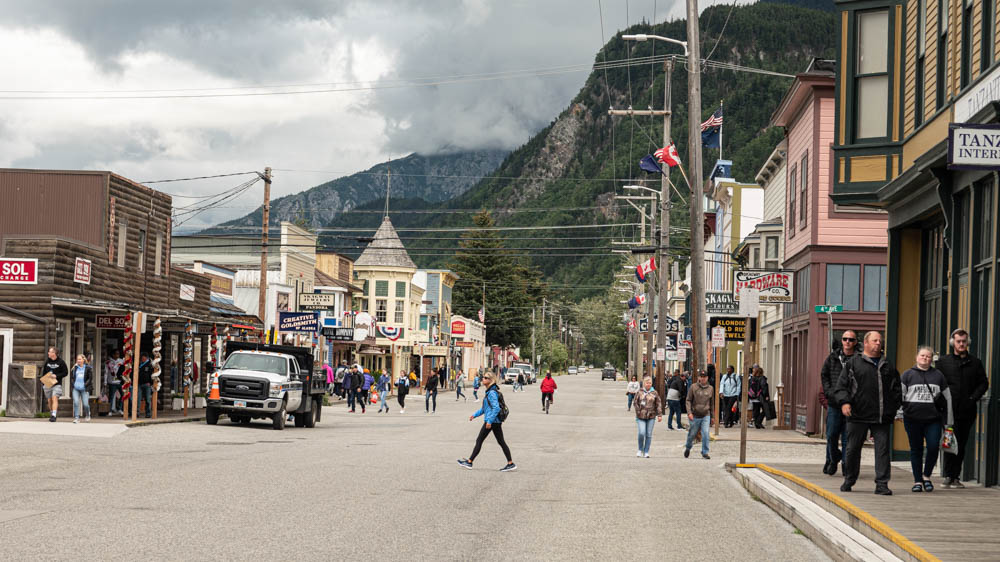 Lots of people in Skagway that day.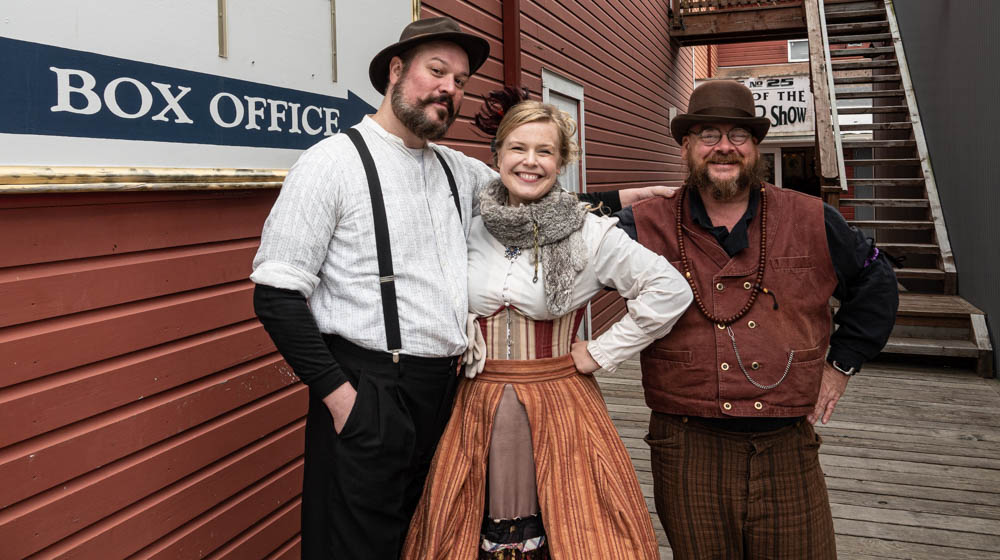 Even the locals were impressed.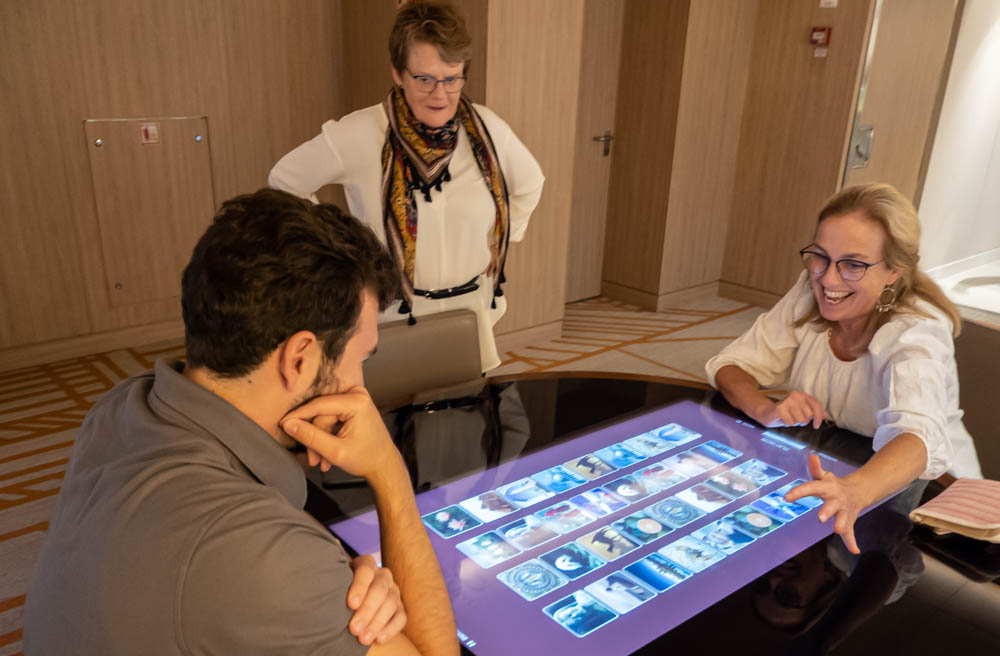 Back on the ship, Paula was fascinated by games.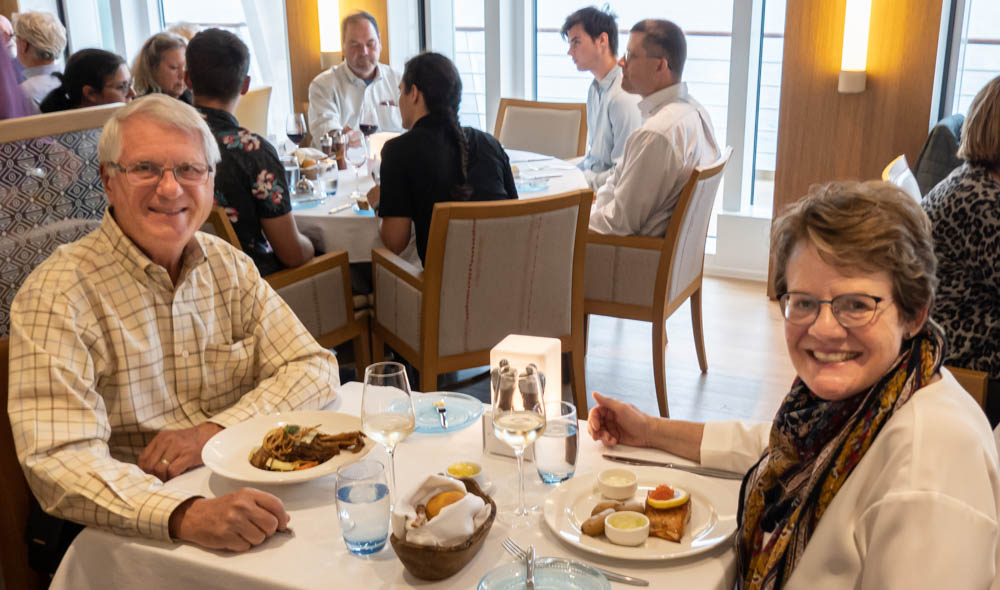 Then it was dinner time for Mark and Paula, a fitting end to the day.