__________________________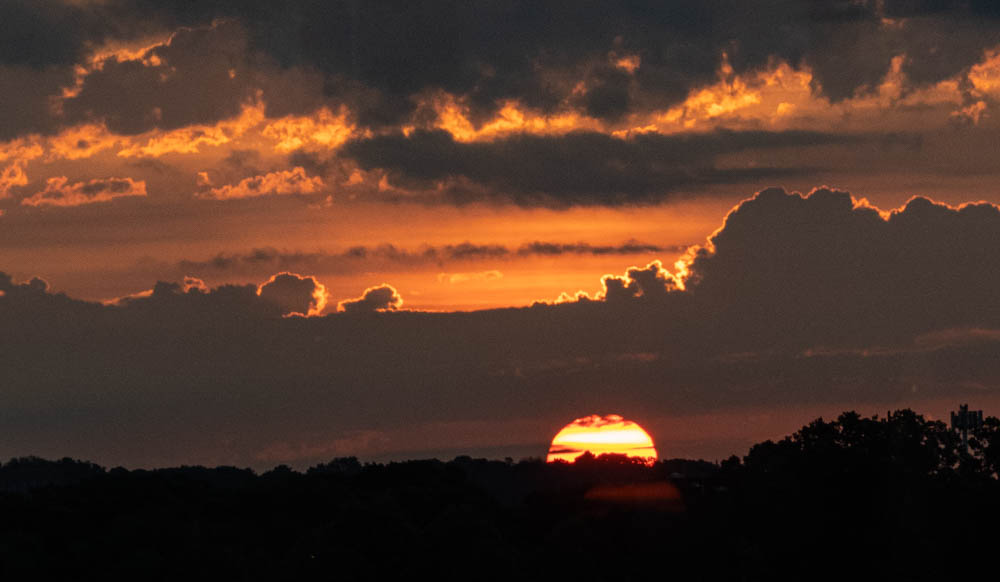 Sunday, July 10,
2022:
Mark and Paula were up early enough to see sunrise at 5:45 am.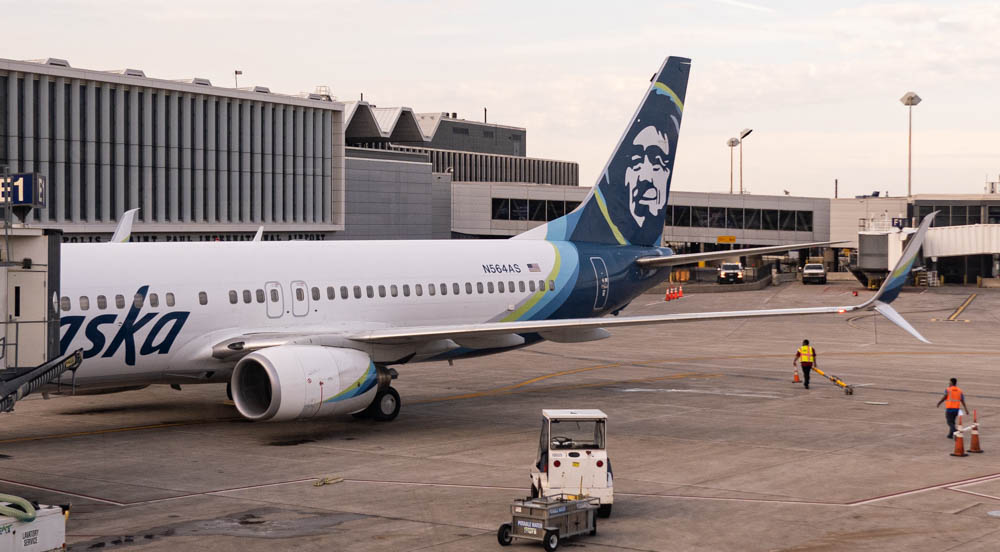 There was an Alaskan Airlines plane waiting for them at the Minneapolis/St. Paul airport.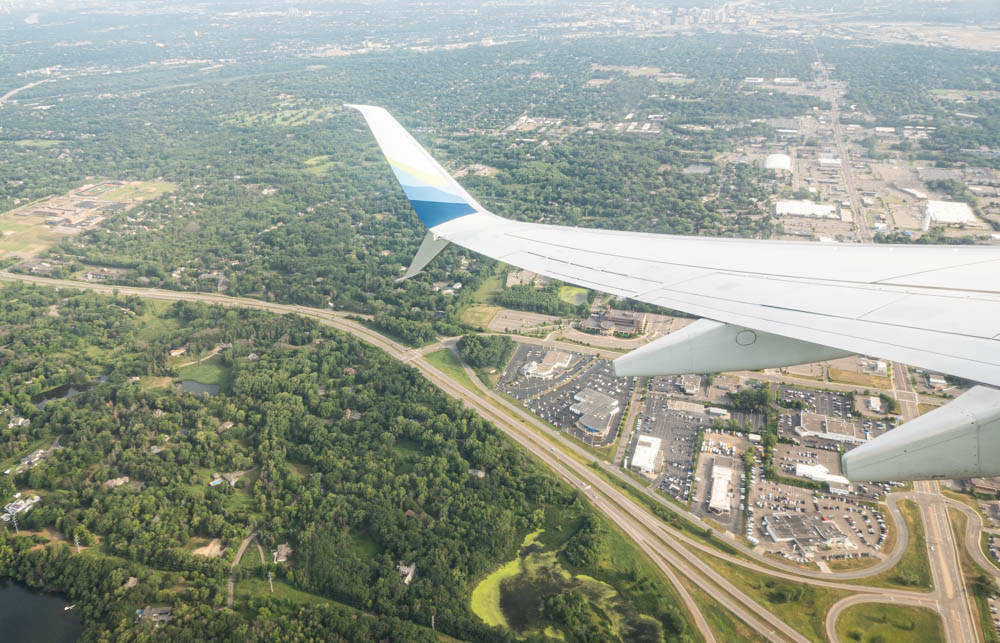 It wasn't long before the Twin Cities were below and fell behind.
Paula is a fan of black and white movies.
This Boeing 747 did not have TV monitors, relying instead on Wi-Fi connected computers that customers broght along.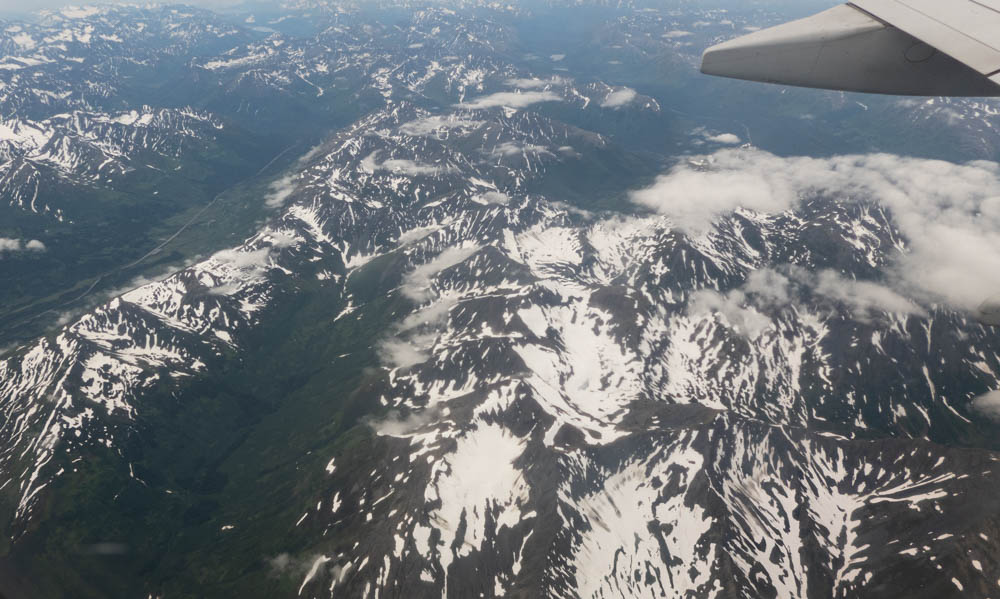 The Rockies.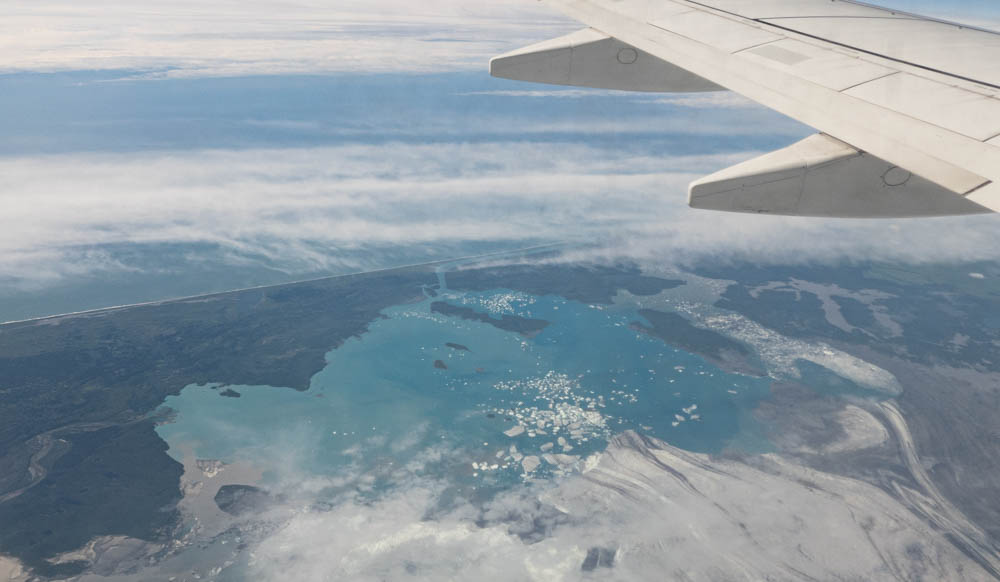 Then water appeared.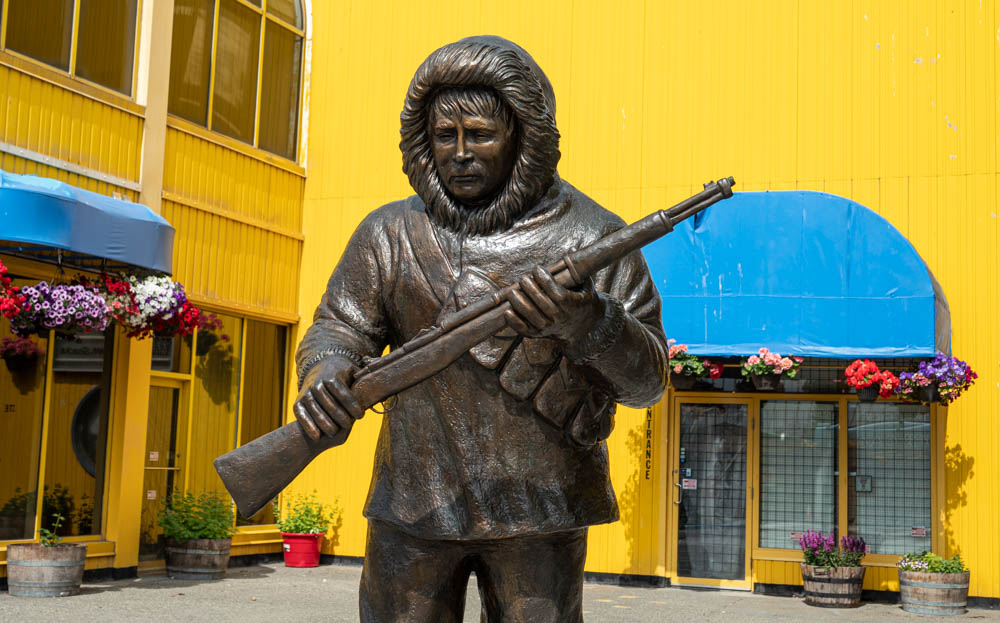 They landed at Anchorage, Alaska, where this native was standing guard.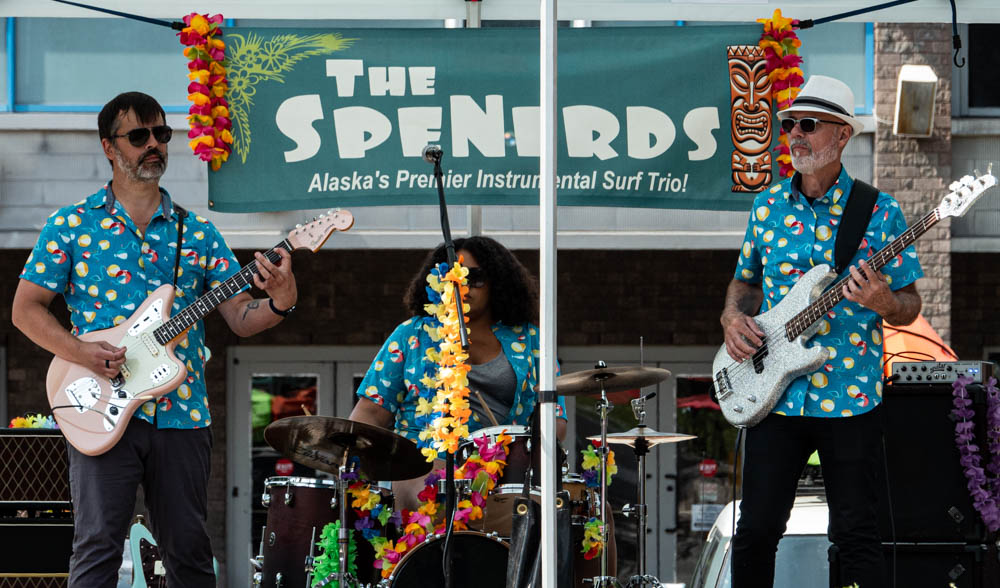 There was music in the city that day.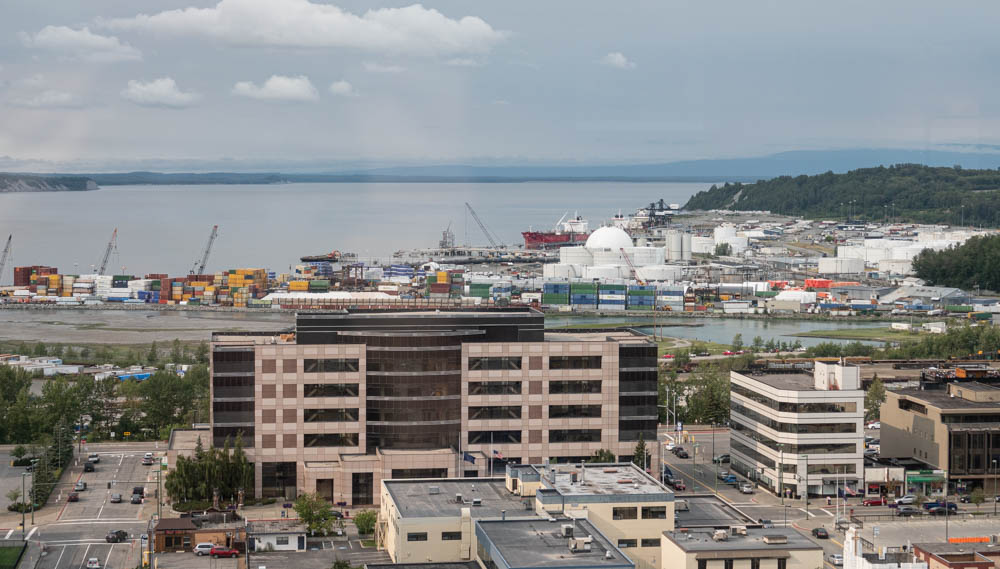 Looking out at the bay.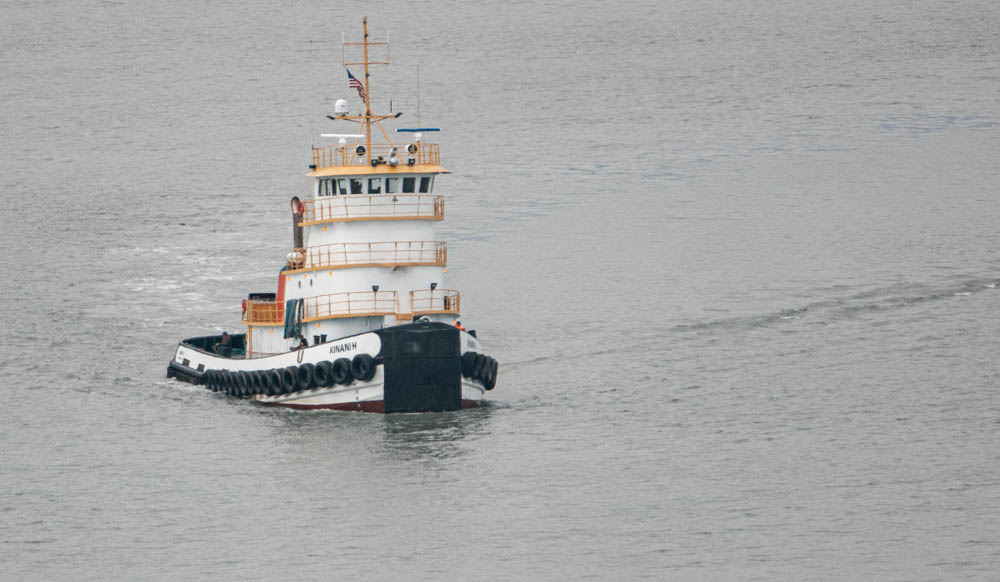 Tug boats are common in this port.
---
---
page last edited 07/27/2022