__________________________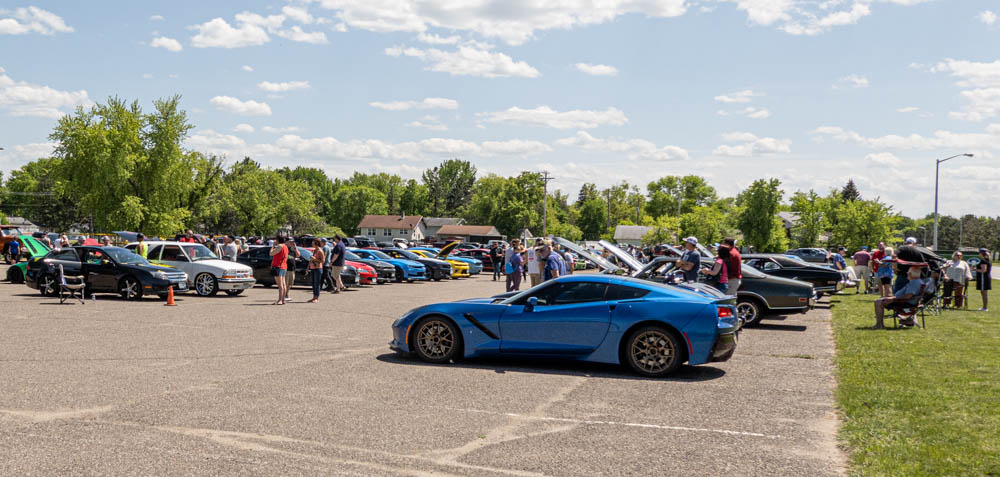 Saturday, June 4,
2022:
A car show on a sunny day at Memorial Park in Brainerd.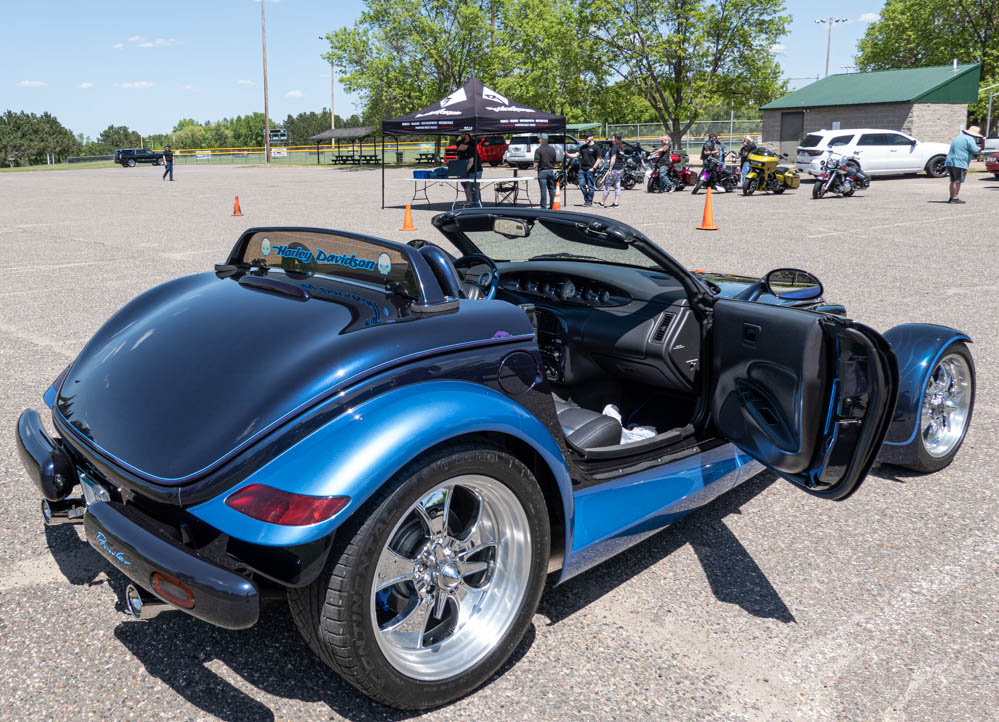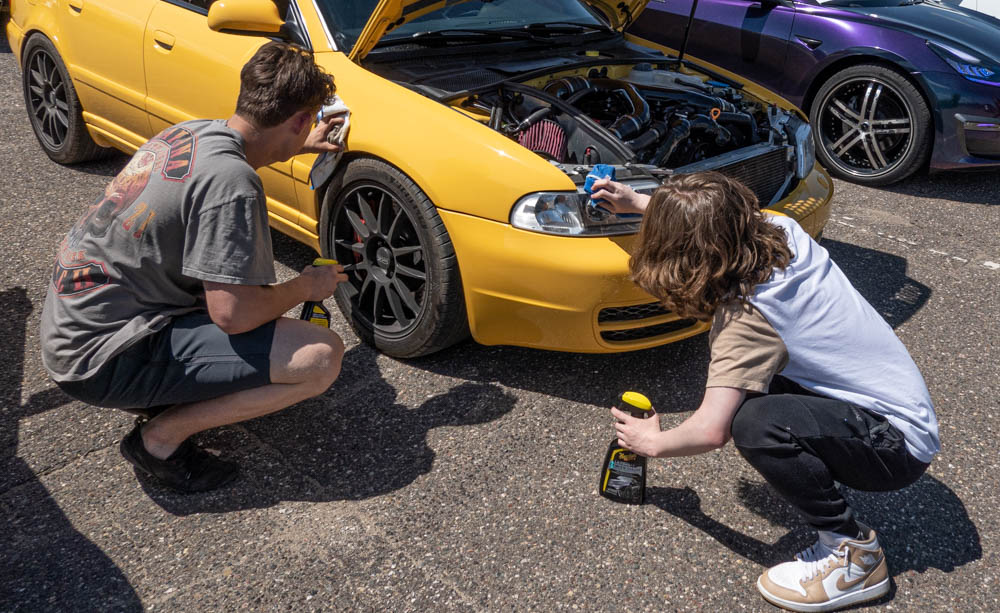 Collectors take great pride in their cars.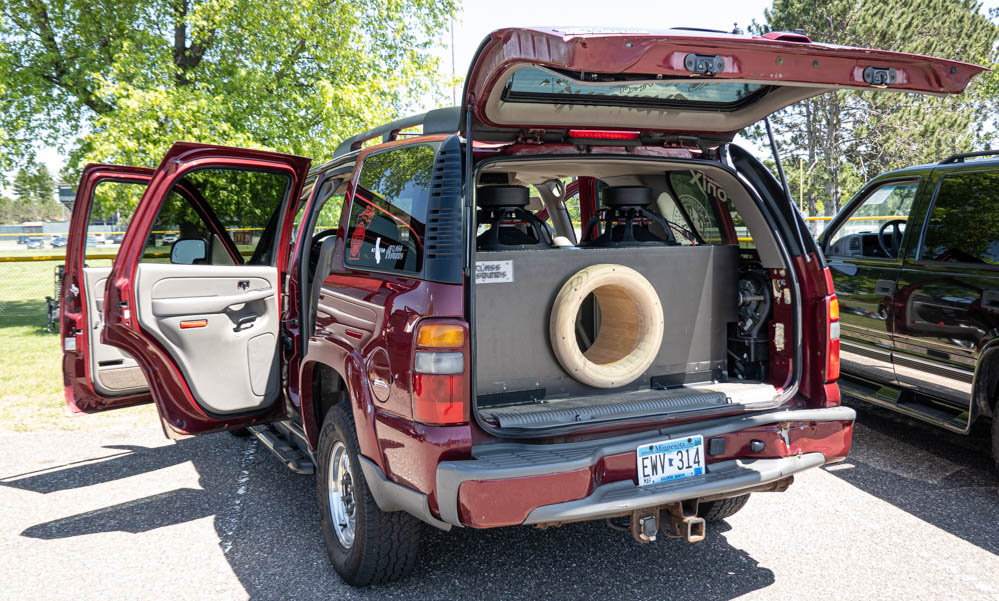 This car sound system was the loudest, heard blocks away.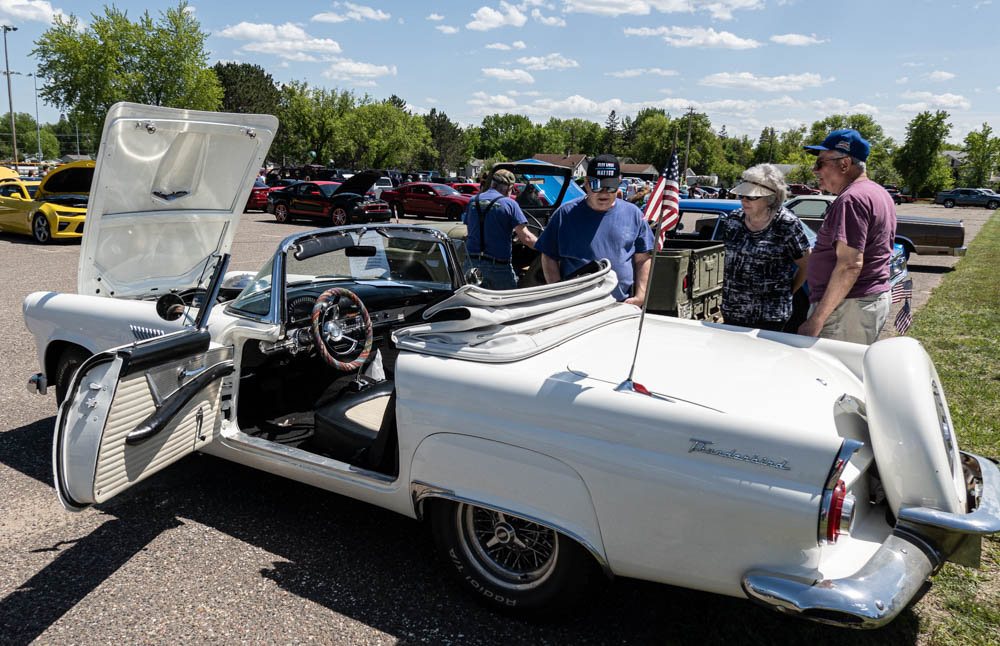 A Ford Thunderbird.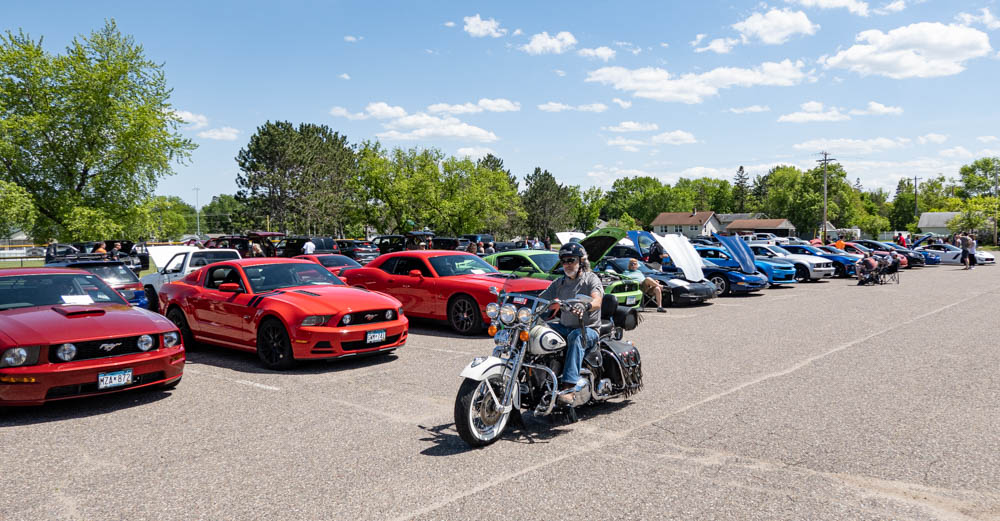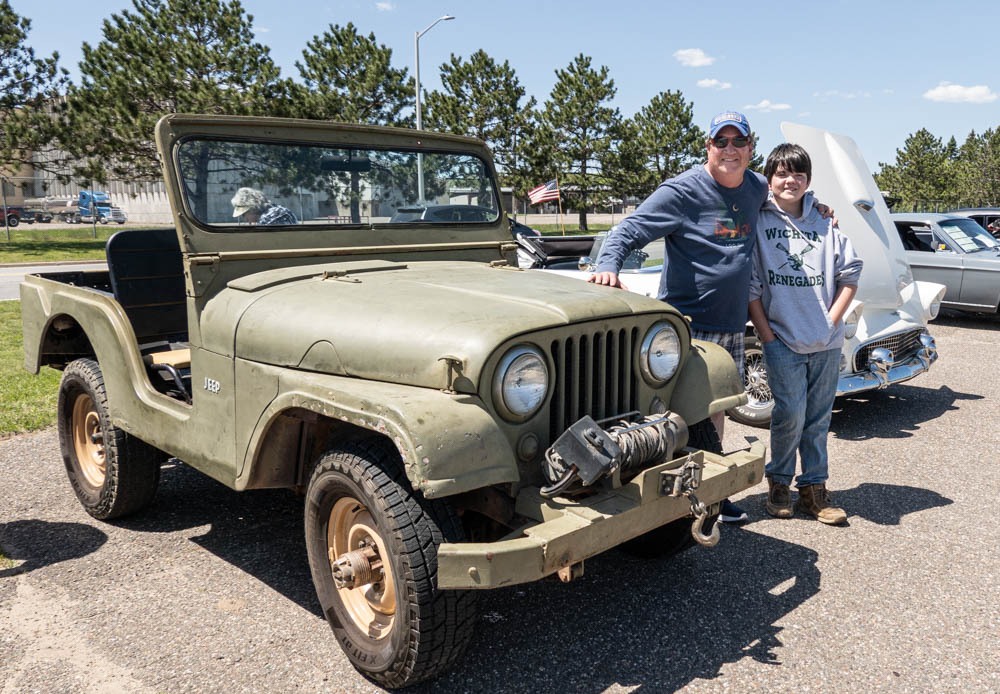 Dale Ray Thiesen and son Bridger are in the process of restoring this 1950s jeep.
The goal is to paint it gray with U.S. Navy decals.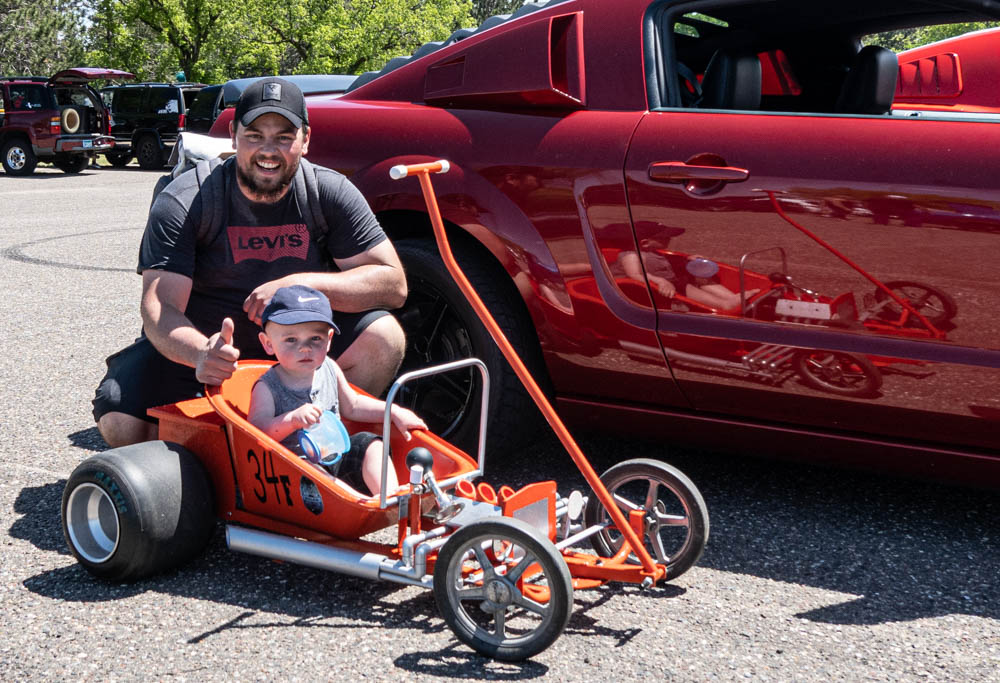 This father is starting his son early into cars.
---
---
page last edited 06/14/2022