__________________________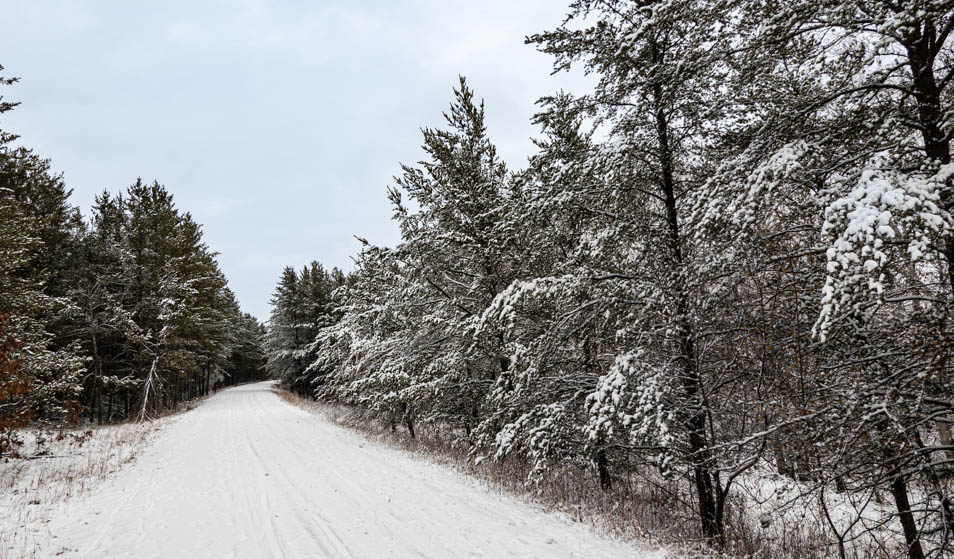 Sunday, December 19,

2021:

Mark and Paula headed out for a walk on the Paul Bunyan Trail in the afternoon

.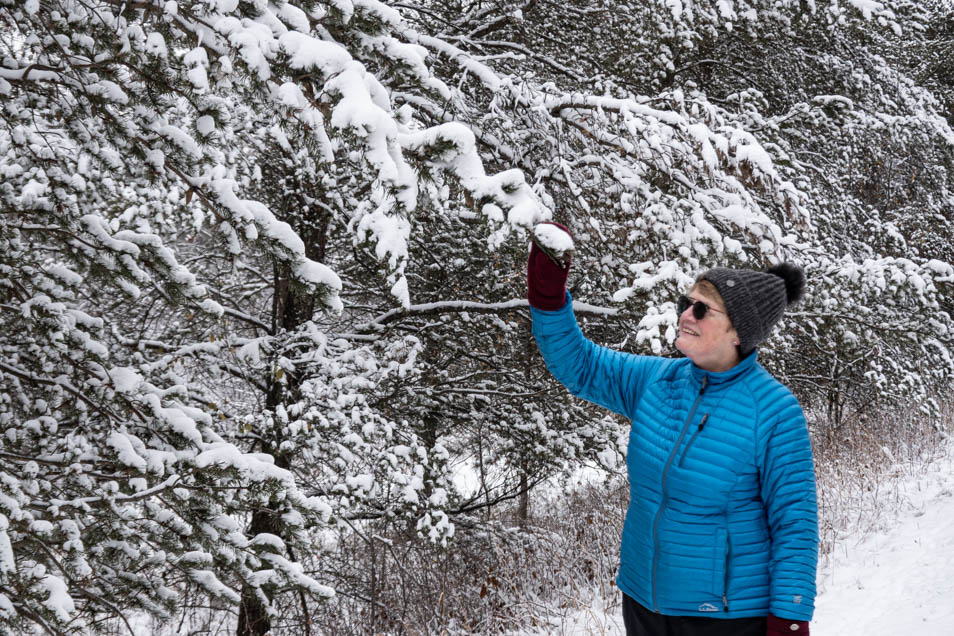 Paula was fascinated by snow on pine tree needles.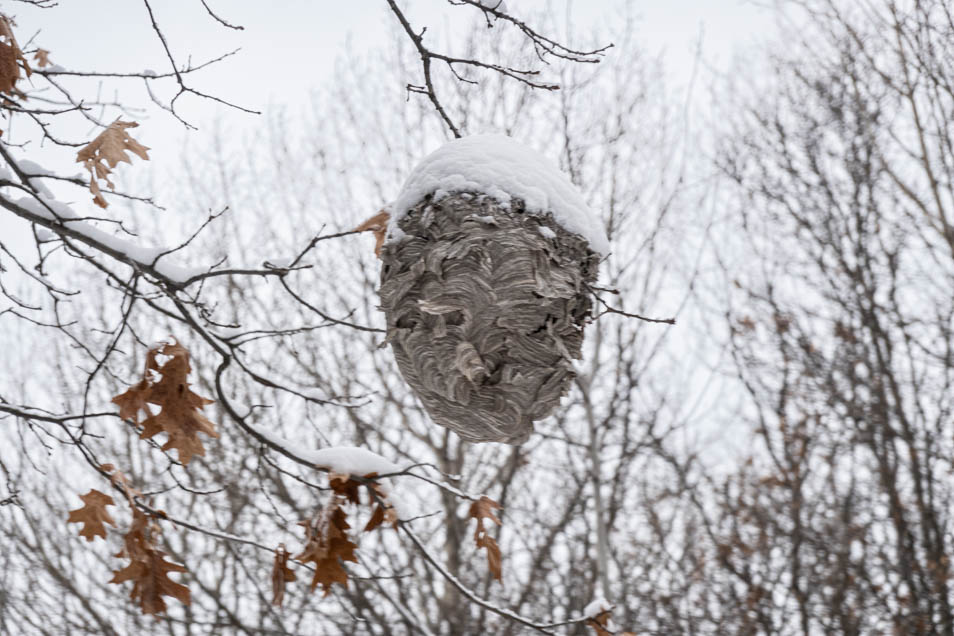 Then they discovered a hornet's nest about nine feet above the ground.
The nest was almost a foot in diameter. Good thing the hornets were not around.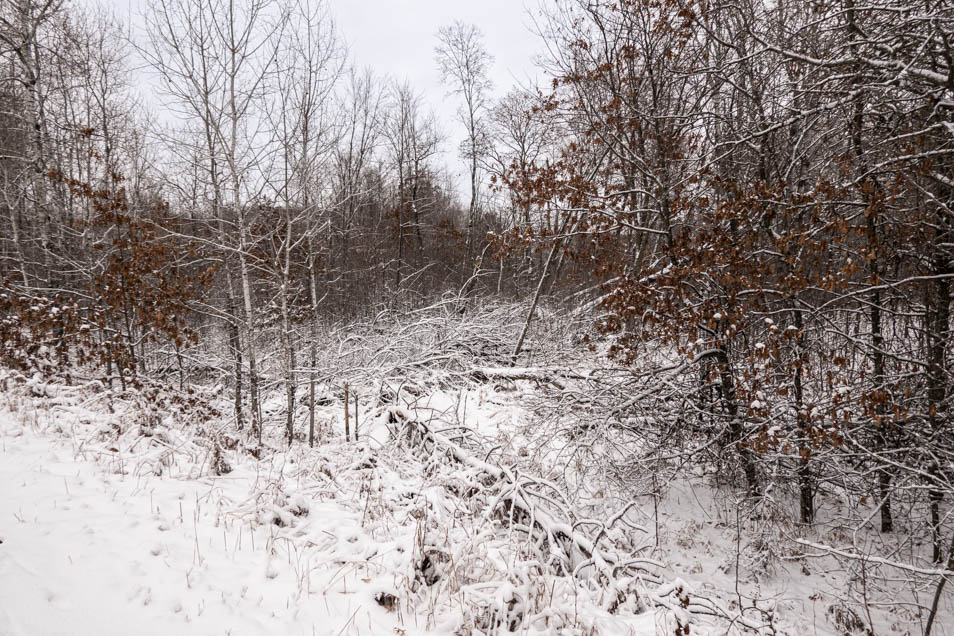 The northland was settling into winter and awaiting spring.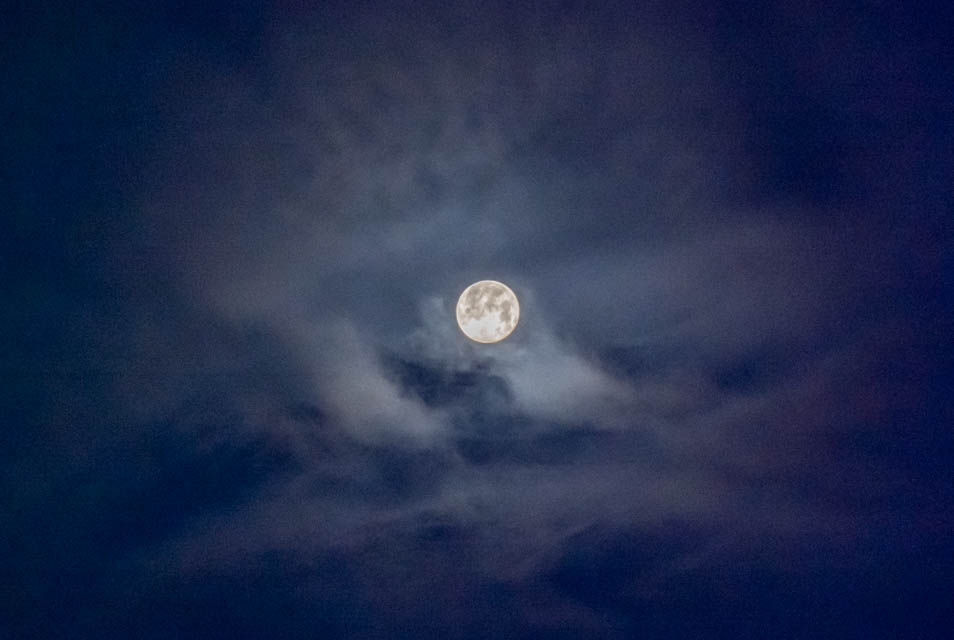 The moon had clouds around it the next morning. Looks like more snow headed this way.
---
---
page last edited 12/21/2021