__________________________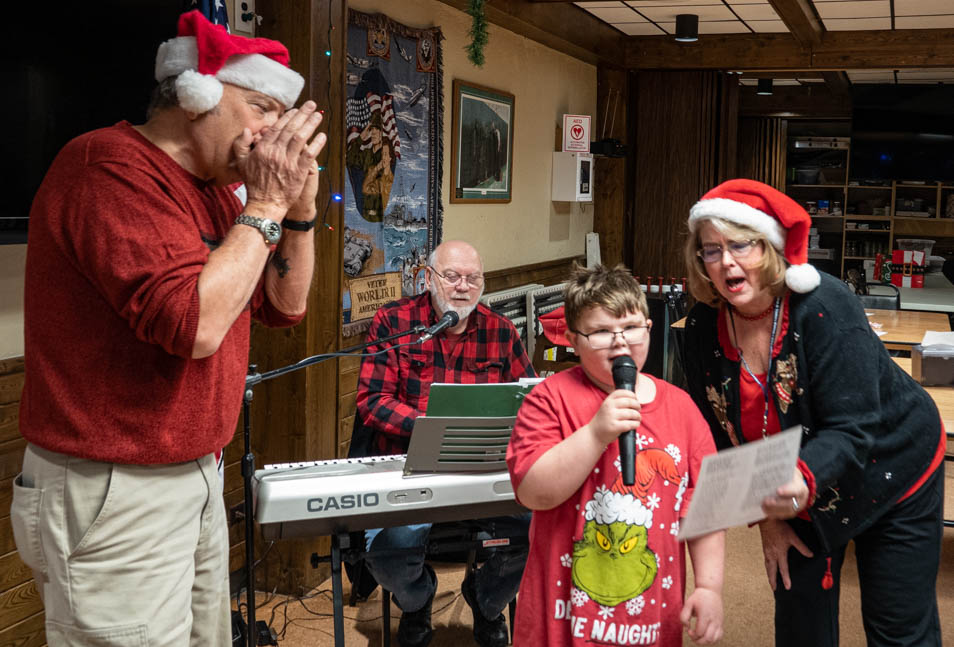 Saturday, December 18,

2021:

Santa Clause was scheduled to land at the Brainerd VFW.
In preparation for that, visitors and kids sang Christmas caroles.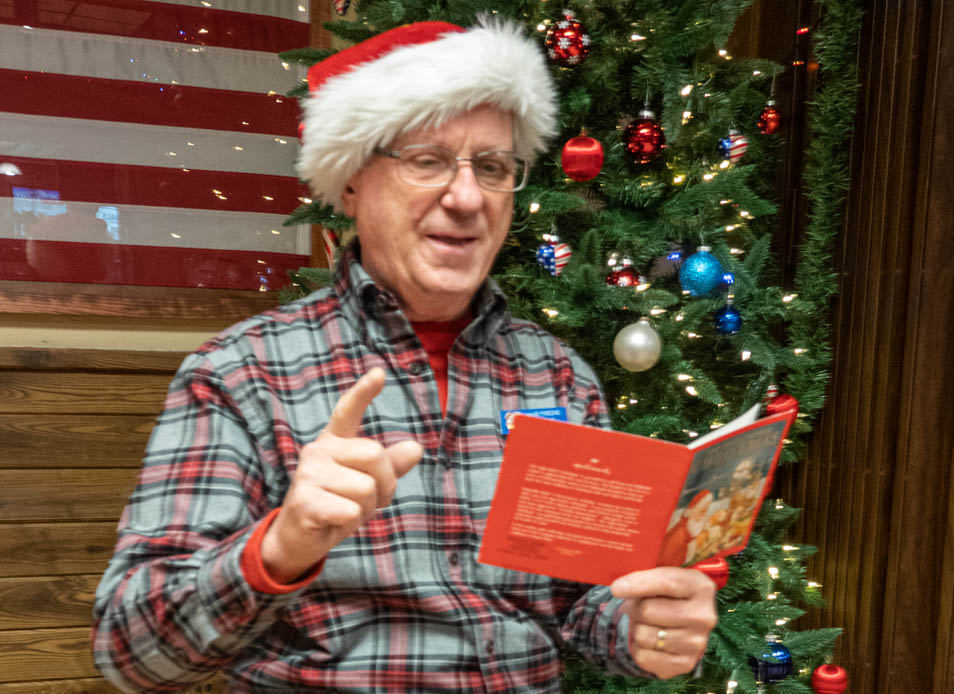 Mark read Twas the Night Before Christmas.

Then Santa showed up.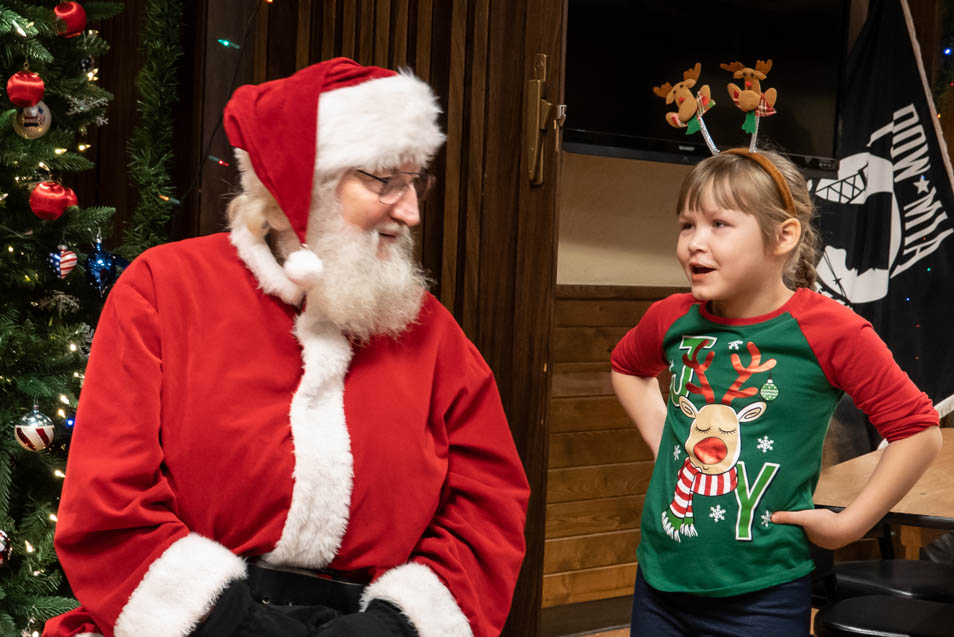 "Are you the real Santa?", she asked. "Of course, I am the one and only Santa," he said.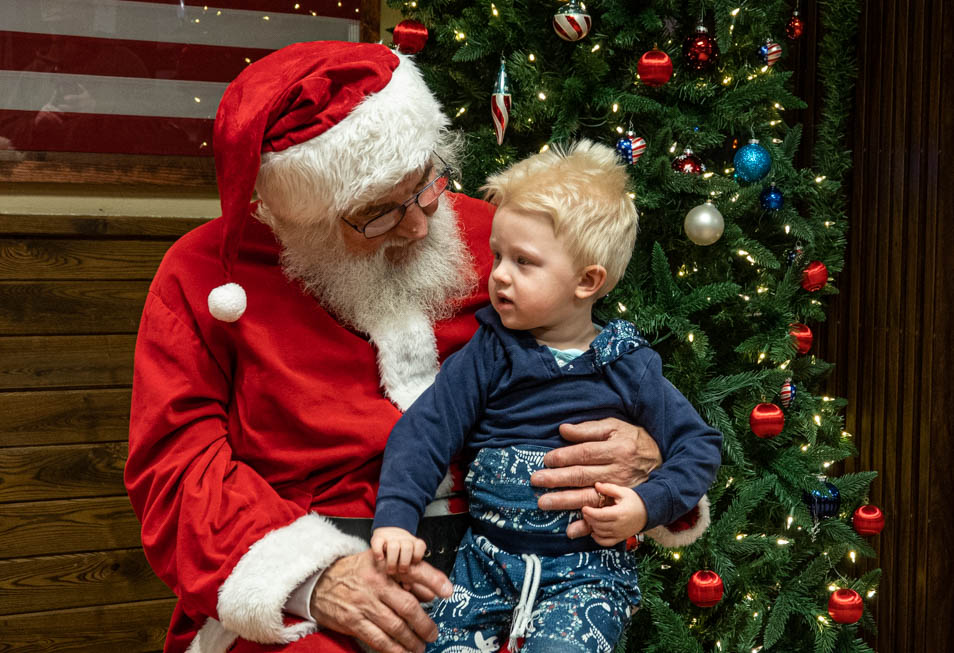 Lots of visitors that day.
---
---
page last edited 12/21/2021