__________________________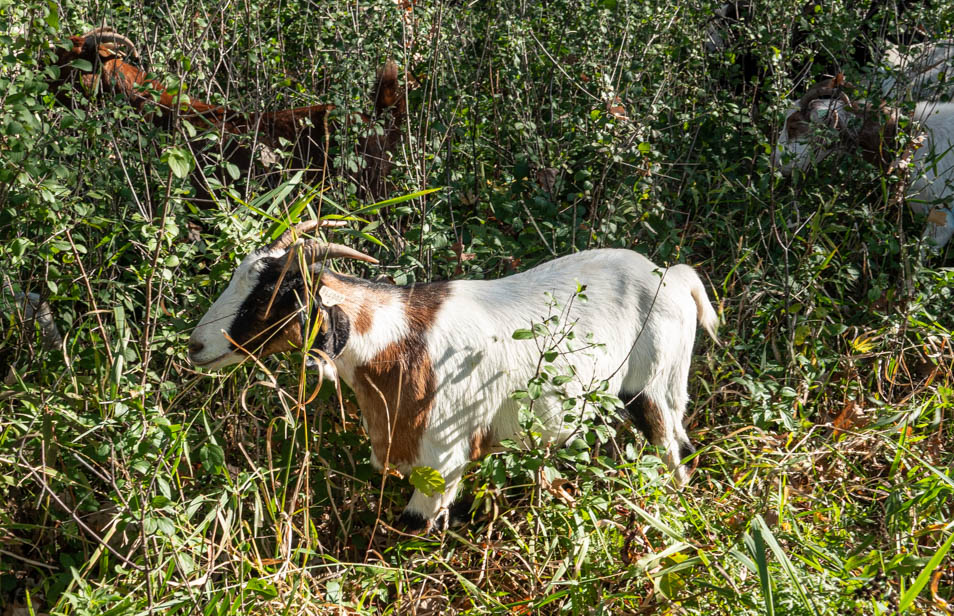 Monday, October 18,
2021:

Mark and Paula discovered goats when they went for a walk at Rotary Park in Brainerd.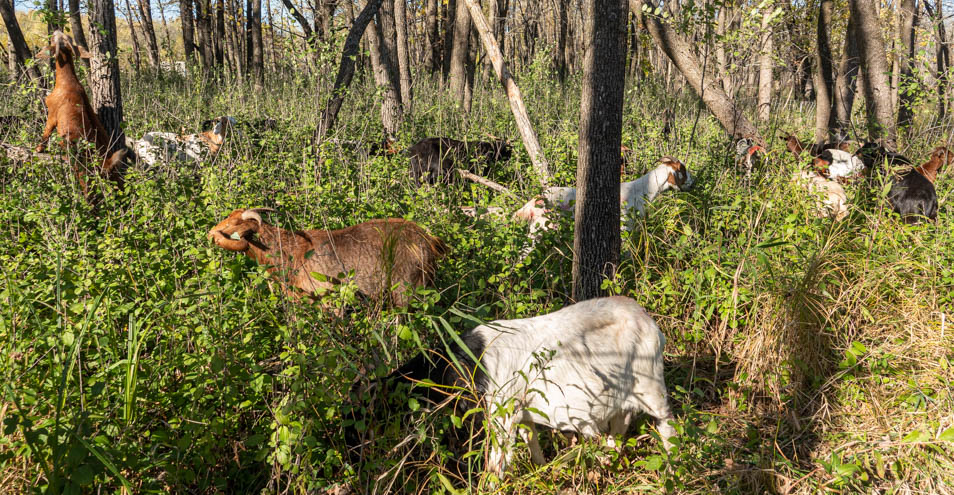 There must have been a dozen or more.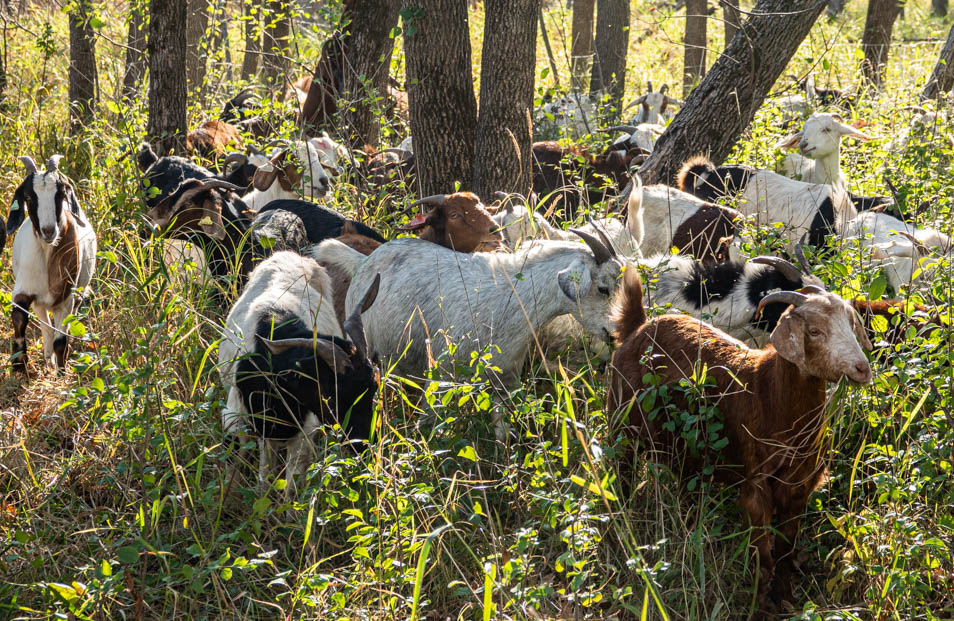 They were eating buckhorn, which is considered an invasive species.
Are these old goats or just kids?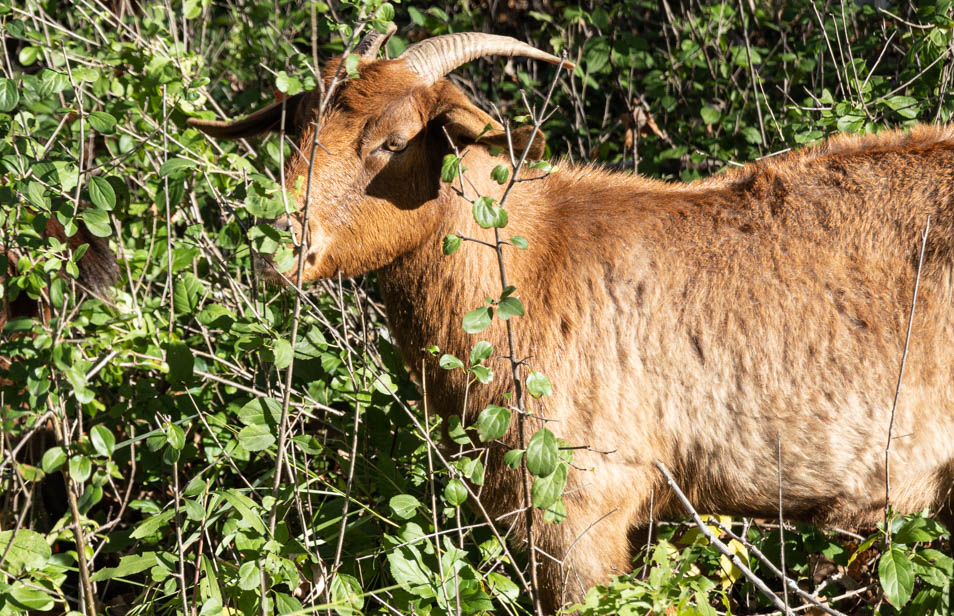 Tasty stuff to them!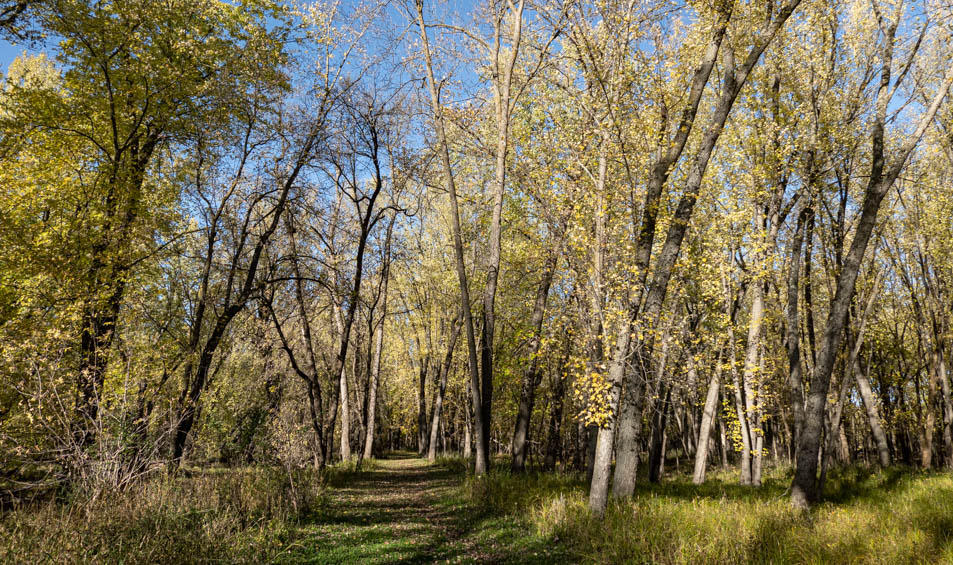 Continuing on the walk, they found the park a calming place.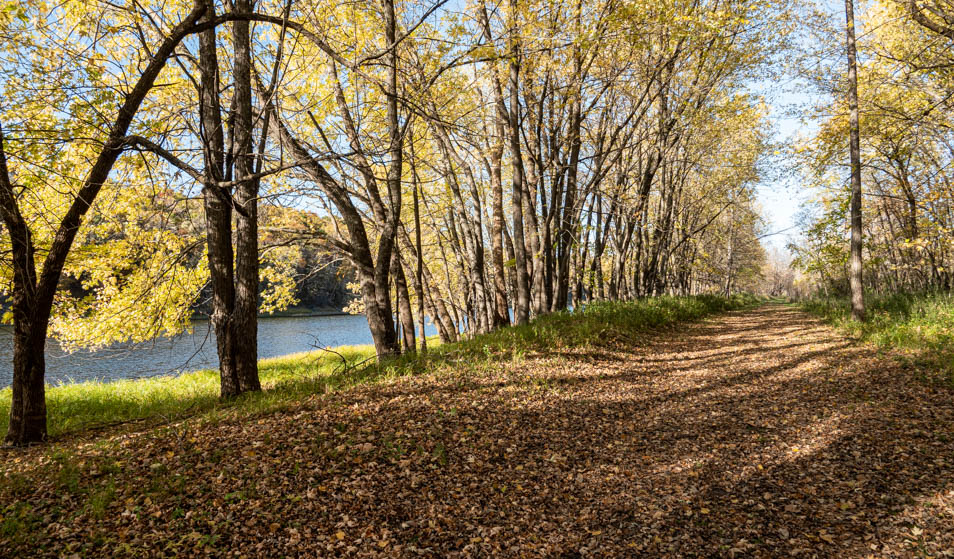 One of the trails runs along the Mississippi River.
---
---
page last edited 11/23/2021