__________________________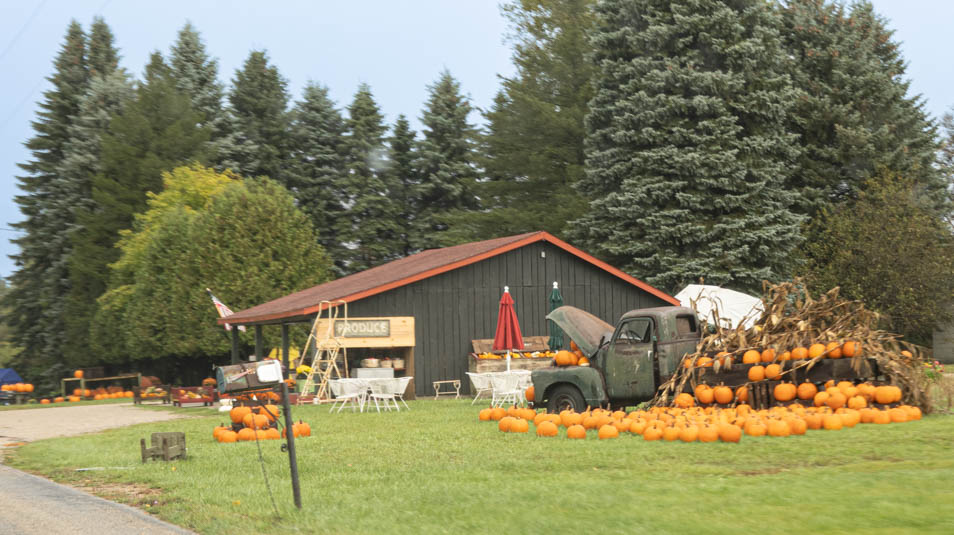 Tuesday, October 12,
2021:
Mark and Paula headed north on the west shore of Lake Michigan.
Yes, fall was here with plenty of pumpkins for sale.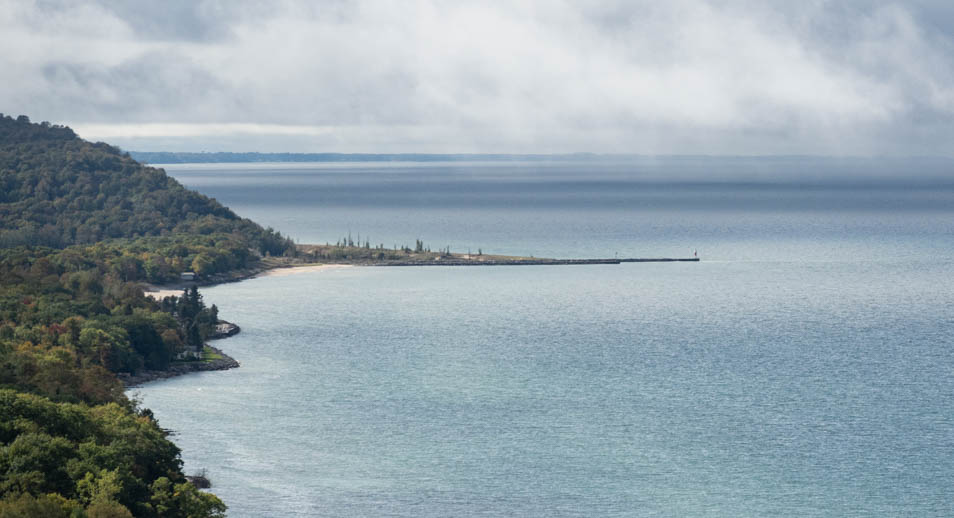 Breathtaking photos of the lake.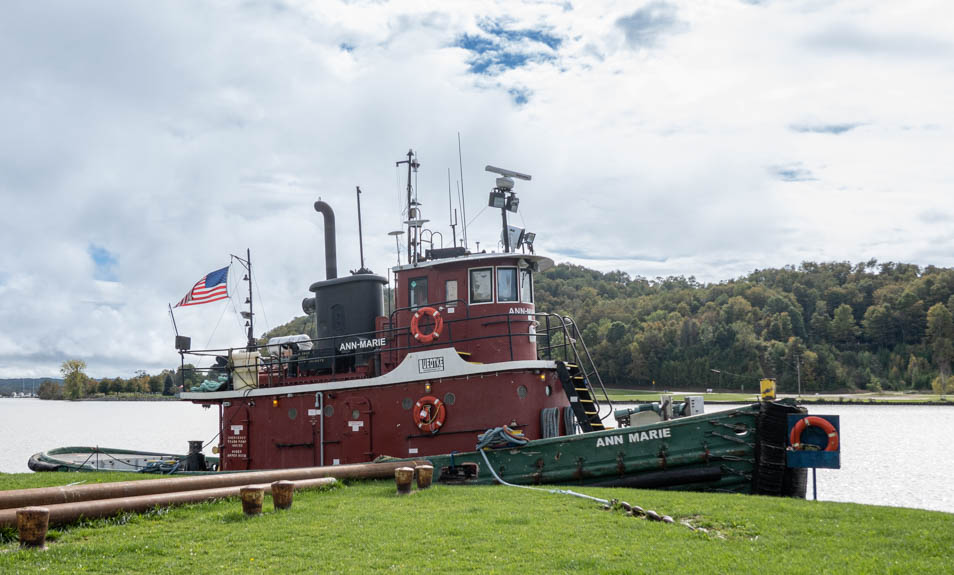 Michigan has a strong maritime tradition.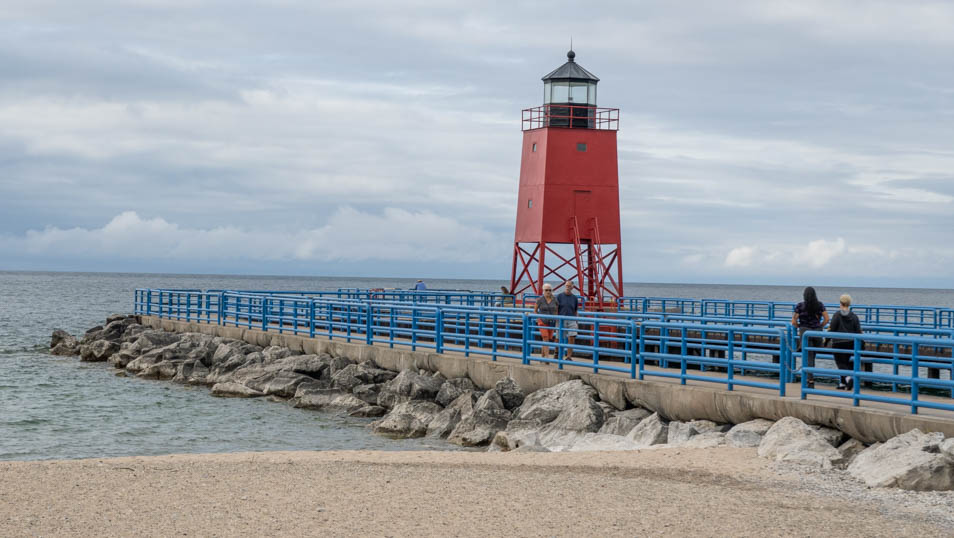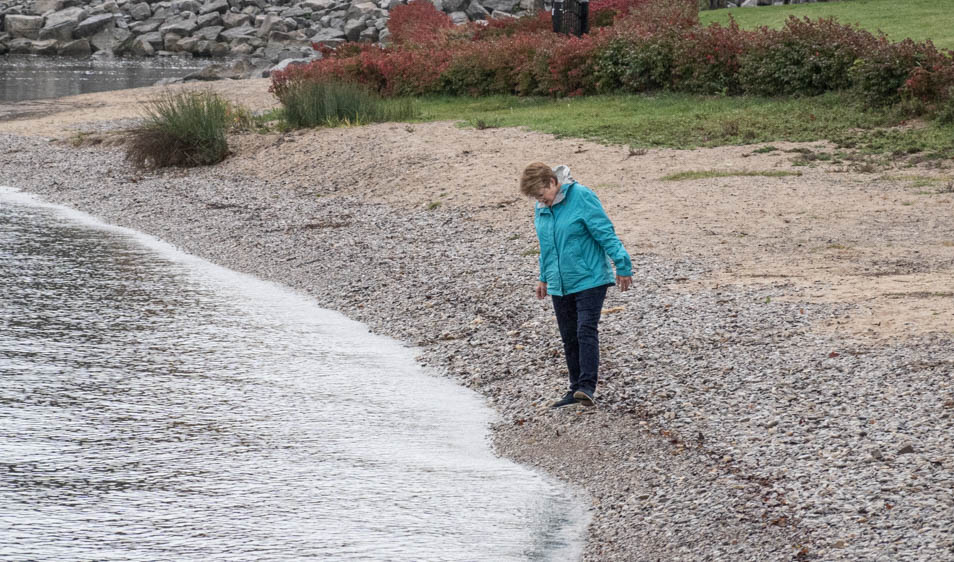 Beachcomber Paula was out looking for rocks.


This is a version of the famous Petoskey Rock. The better ones have other colored rock in the holes.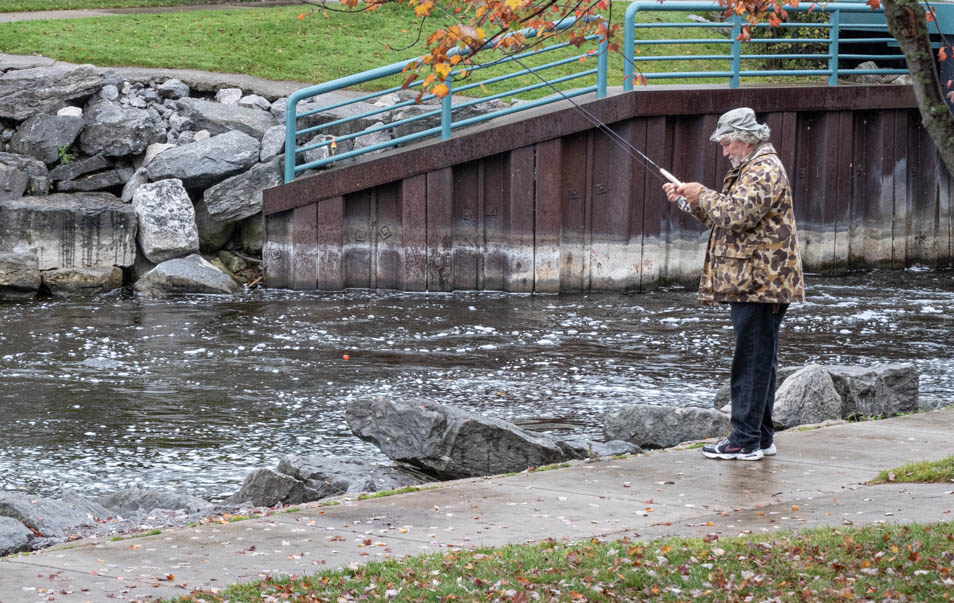 You'll find a fisherman wherever there is water.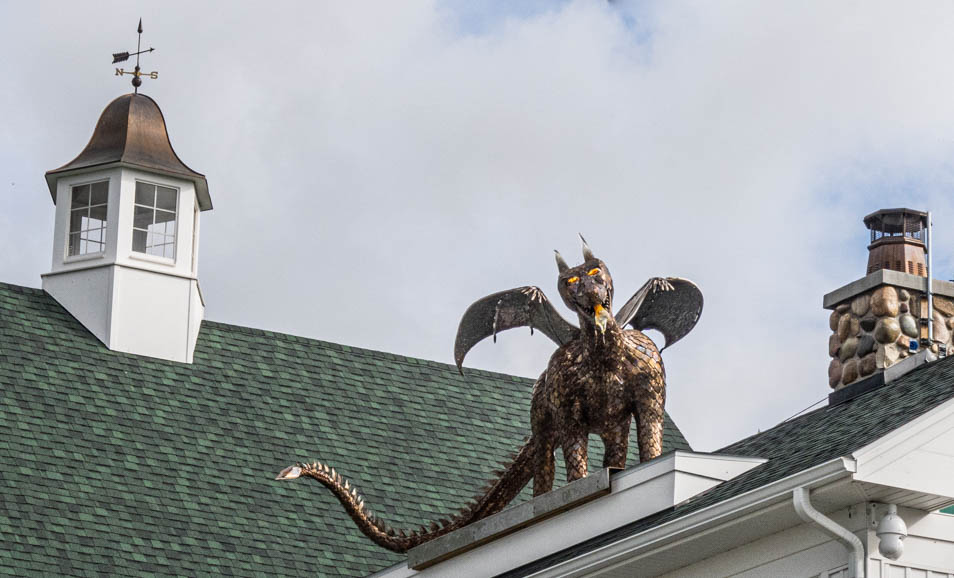 They encounted a few interesting sights along with way.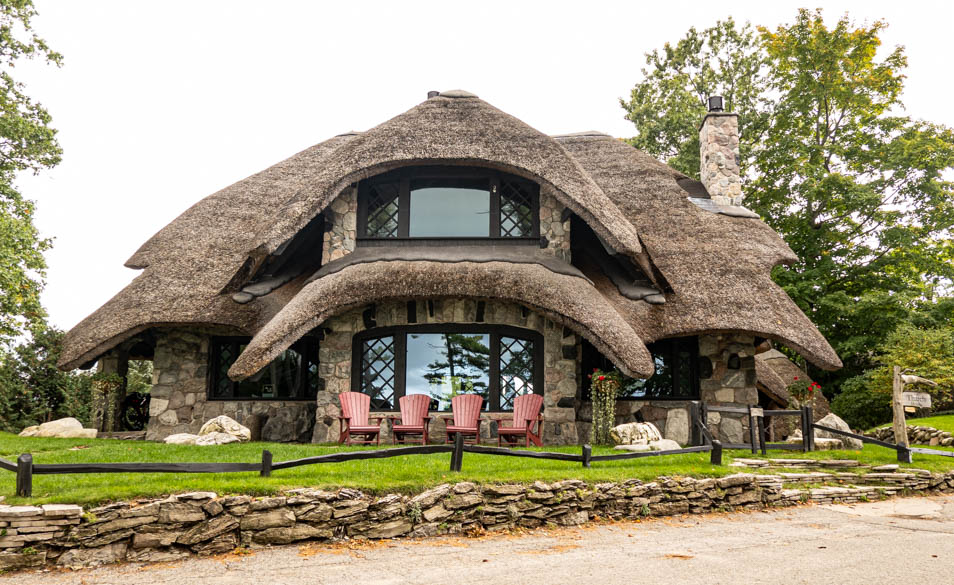 The Thatch House.
---
---
page last edited 11/22/2021