__________________________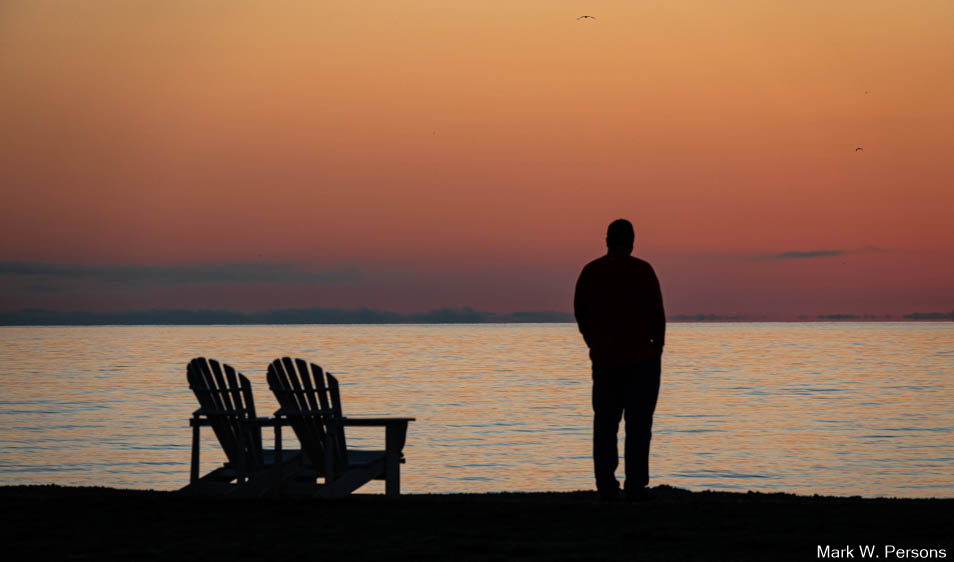 Wednesday, October 6,
2021:
Waiting for sunrise on Mackinac Island.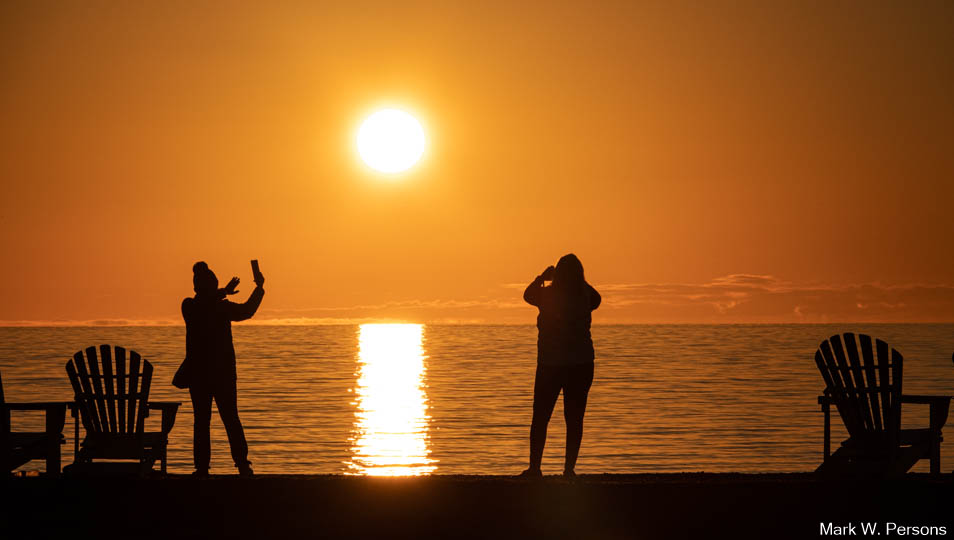 There it was, with an orange sky.


Fog remained, but that didn't deter sailors that day.


Let's go in and look around.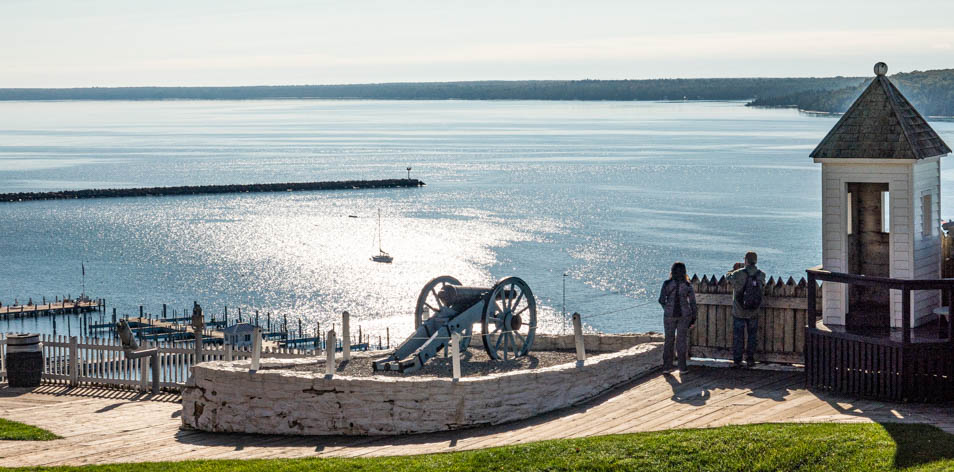 A great view of the strights of Mackinaw.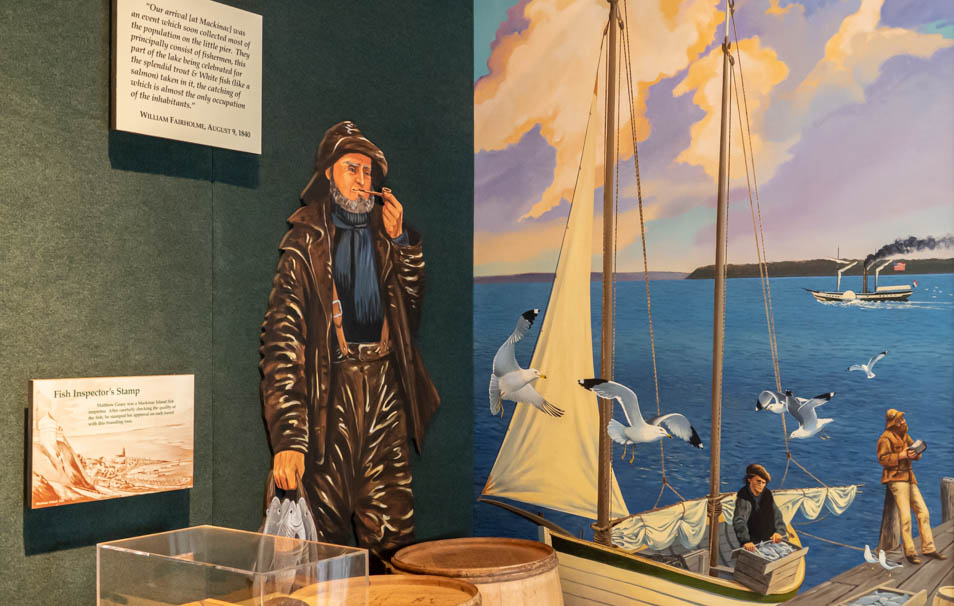 There are buildings with history exhibits, nicely done.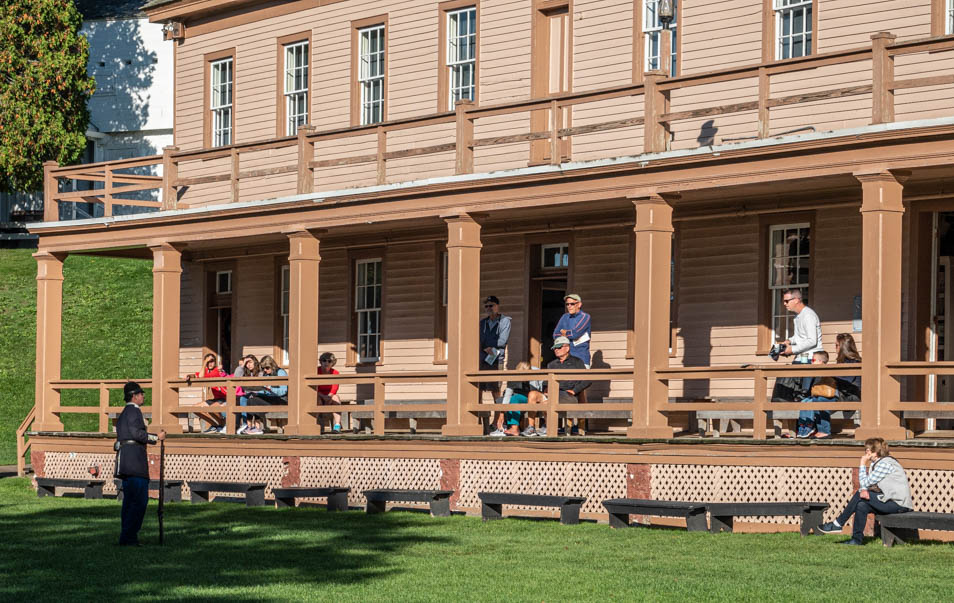 Let's learn to load and shoot an 18th century vintage musket.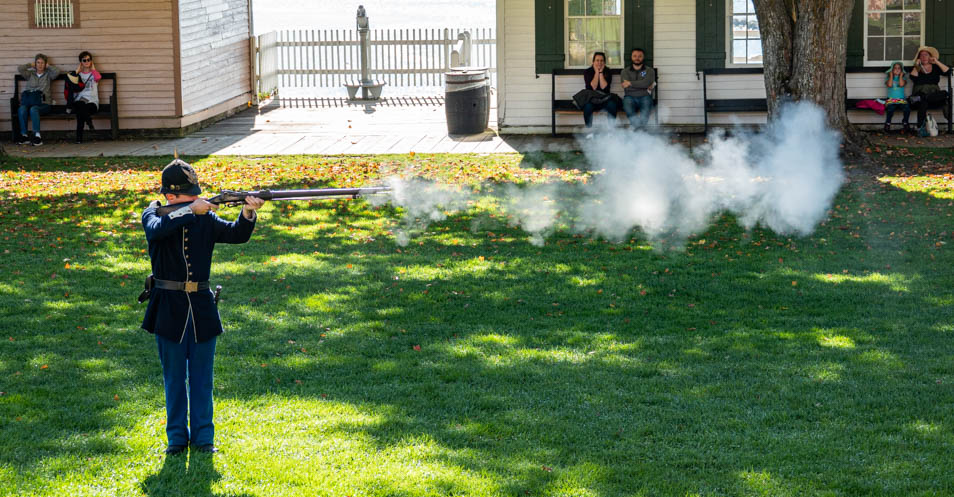 And it went off with a bang.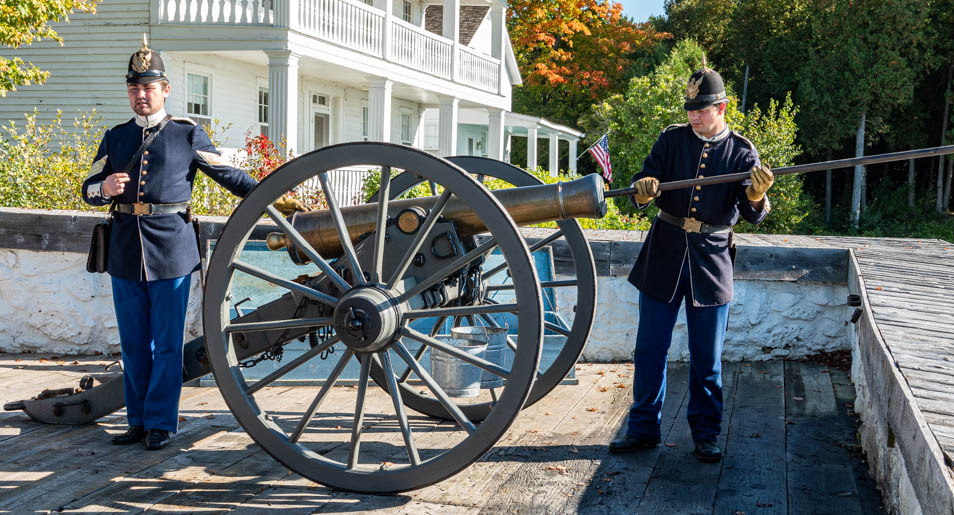 Then it was time for to load the canon.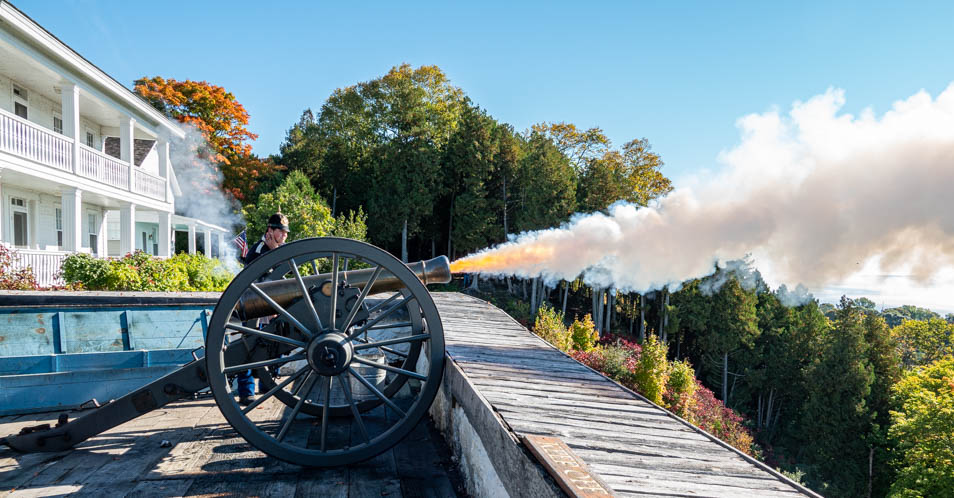 It went off with a BOOOOOM!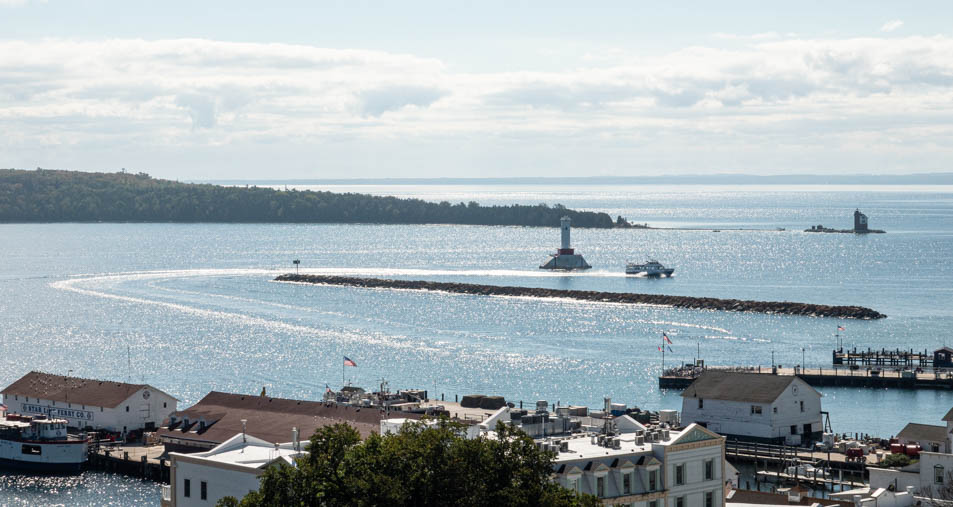 A ferry boat was seen below rounding the breakwater.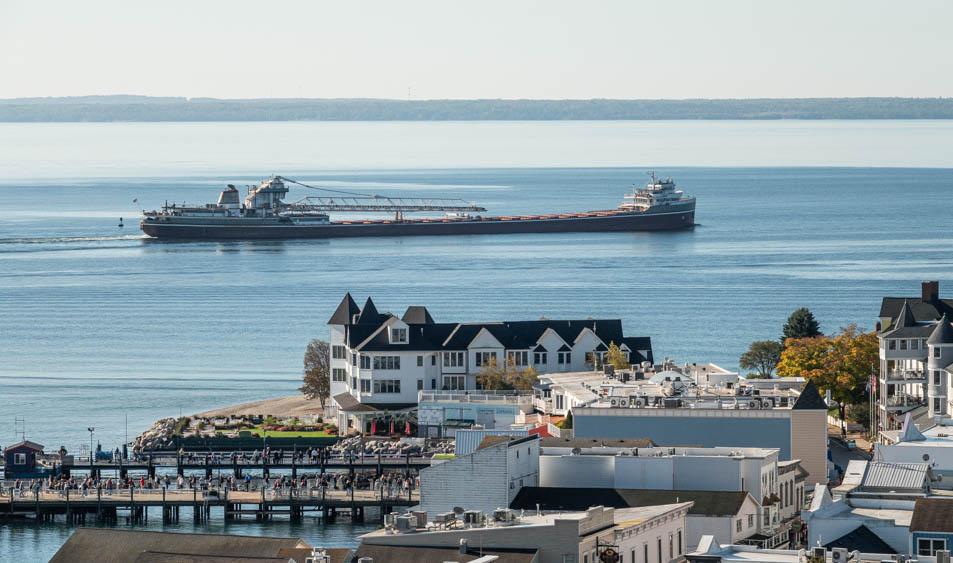 Then a cargo ship went by. Some are 1000 feet long.
---
---
page last edited 11/07/2021