__________________________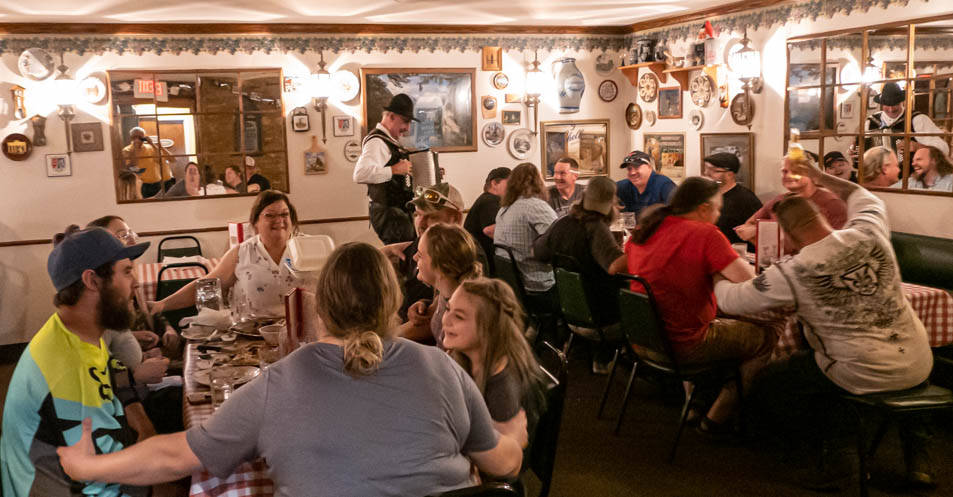 Saturday, September 11,
2021:

The Dynamic Duo of Mark and Paula headed to the Winzer Stube Restaurant in Hudson, WI.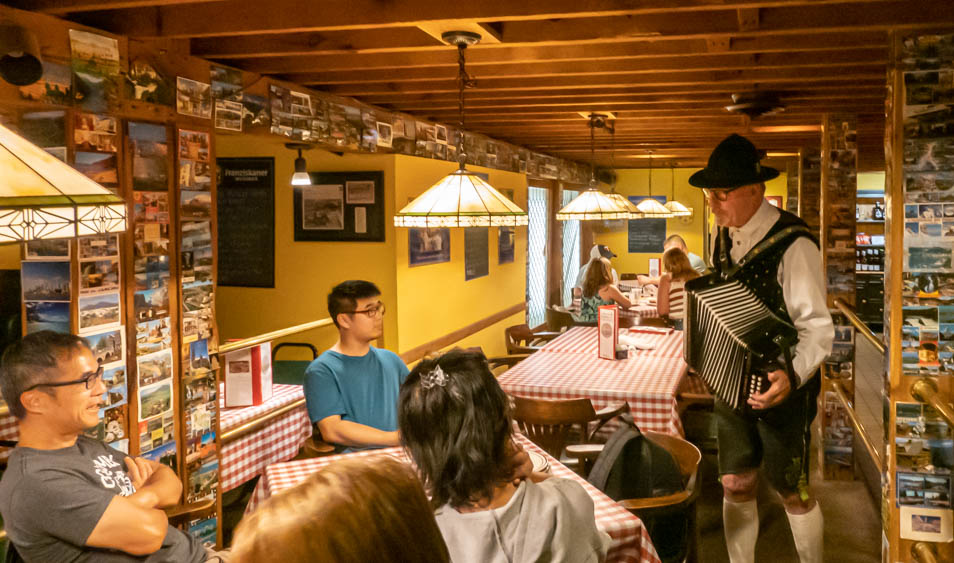 There was an accordian player wearing lederhosen, a traditional German dress for festivities.
He sang up a storm.
Finally he came to the table where Mark and Paula were dining. Great stuff.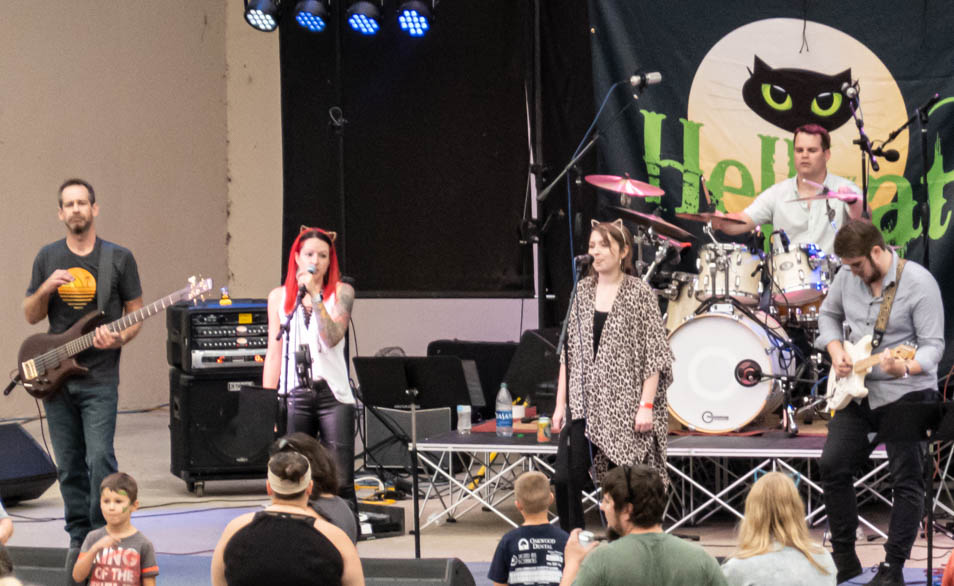 There was a band playing in a park in Hudson.
Some gathered to see the sunset over the St. Croix River!
---
---
page last edited 09/20/2021