__________________________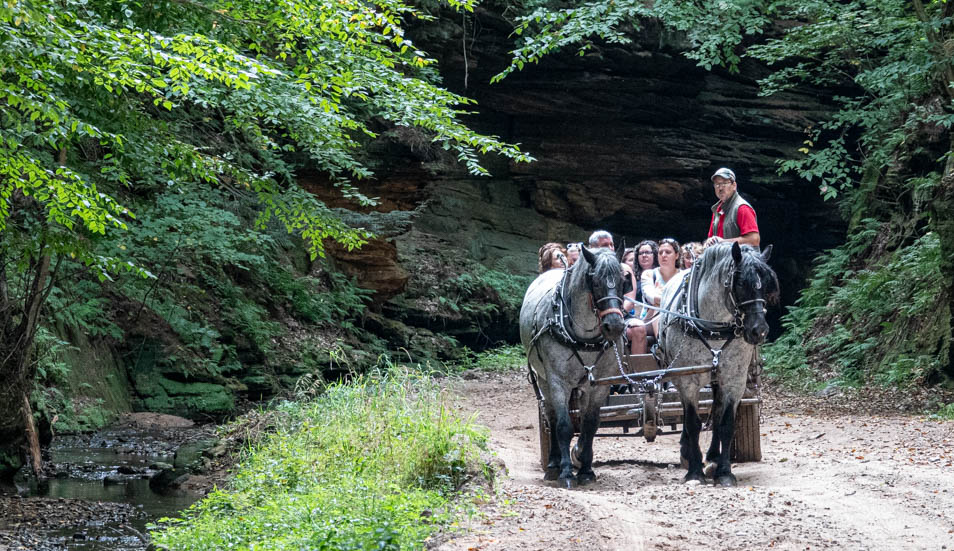 Saturday, September 11,
2021:

The Dynamic Duo decided to take the Lost Canyon Tour in the Wisconsin Dells.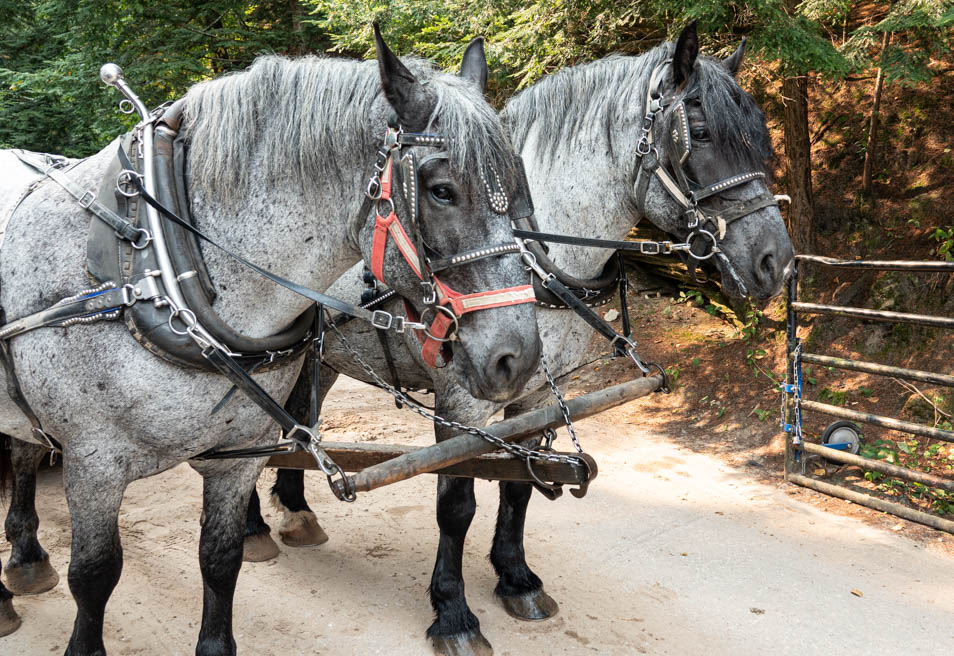 These horses seem friendly enough.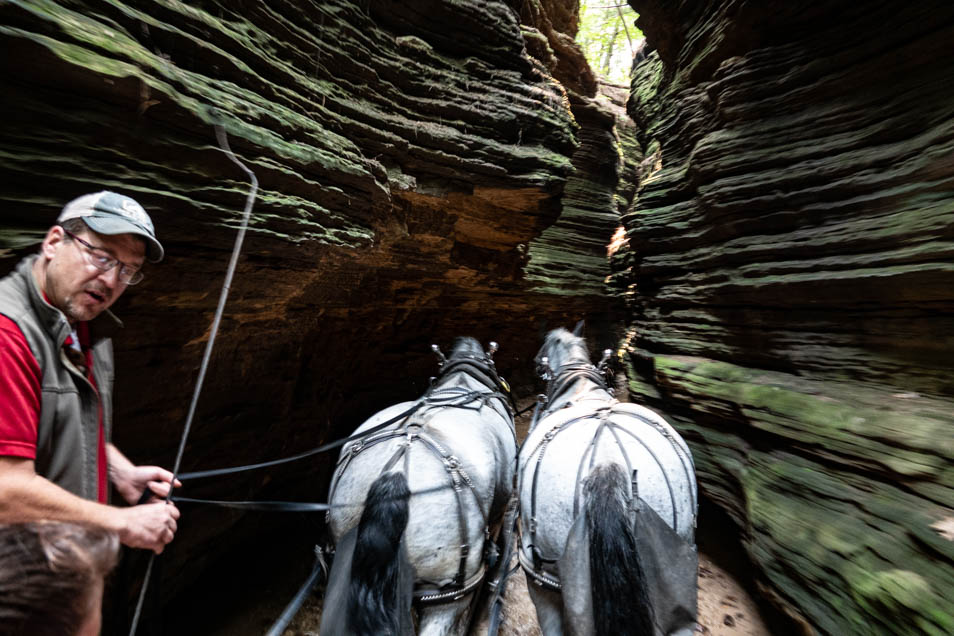 The tour guide was Josh. The horses knew the way.
There is lots of interesting vegitation on this trail.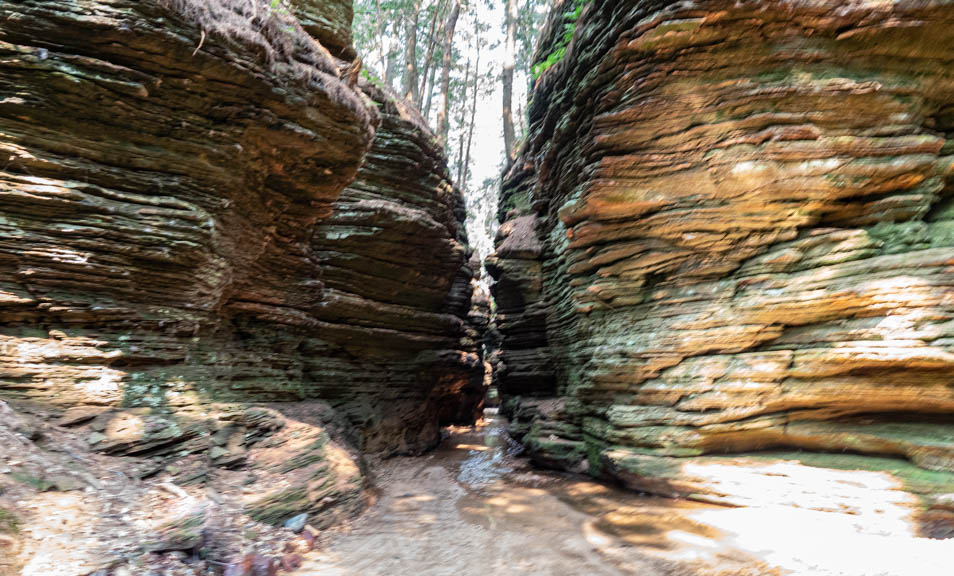 Now all we have to do is squeeze through that narrow opening to get out of this place!
---
---
page last edited 09/20/2021