__________________________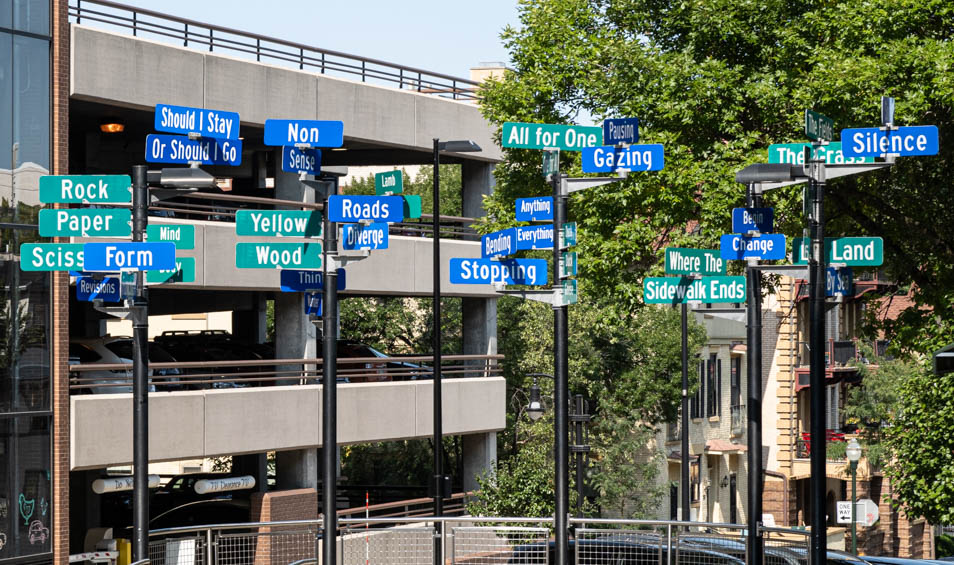 Saturday, September 11,
2021:
Mark and Paula headed to the capitol area of Madison, Wisconsin, and were confused by the signs.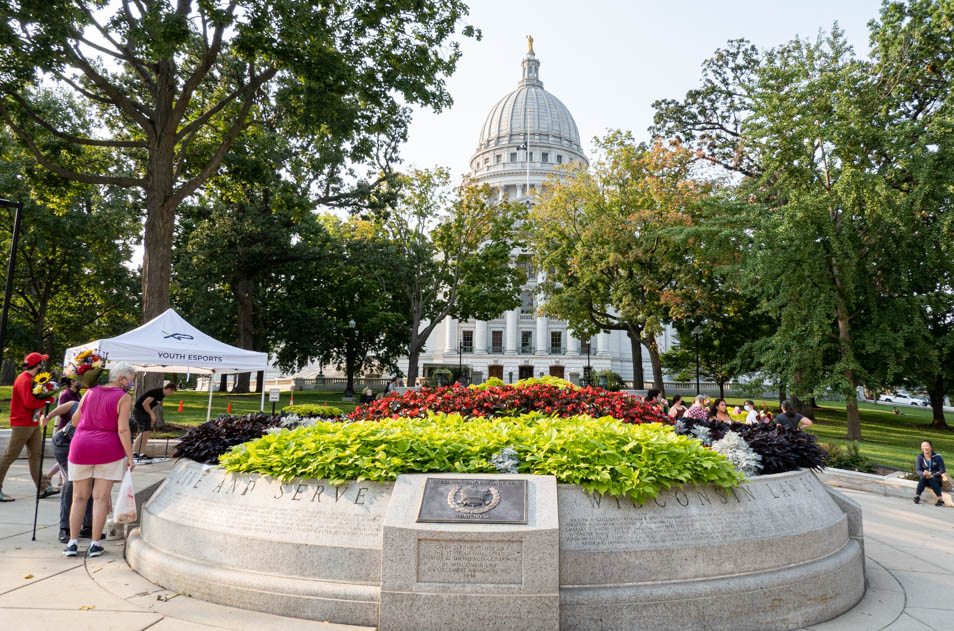 They were there to see a farmer's market at the Wisconsin State Capitol.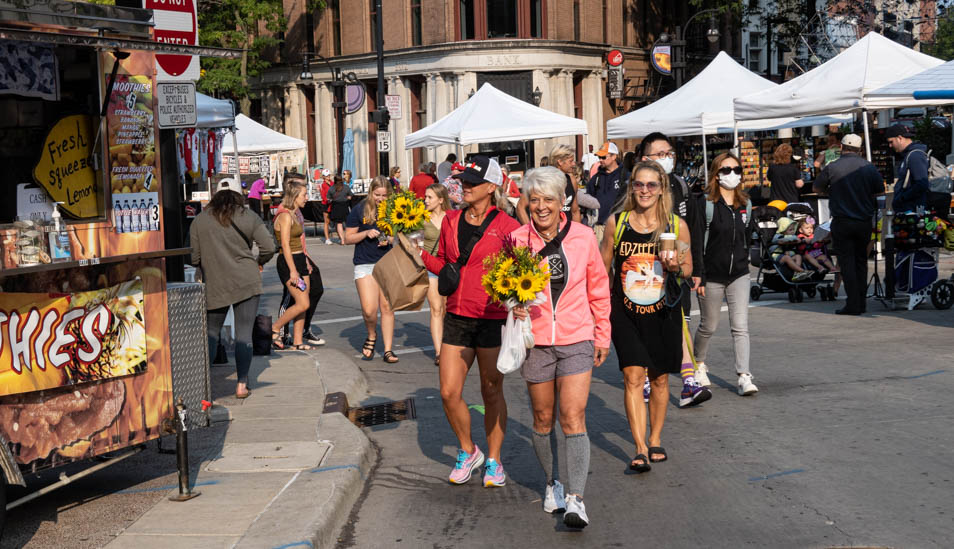 Thousands of people show up for this event every Saturday.

Plenty to see and buy.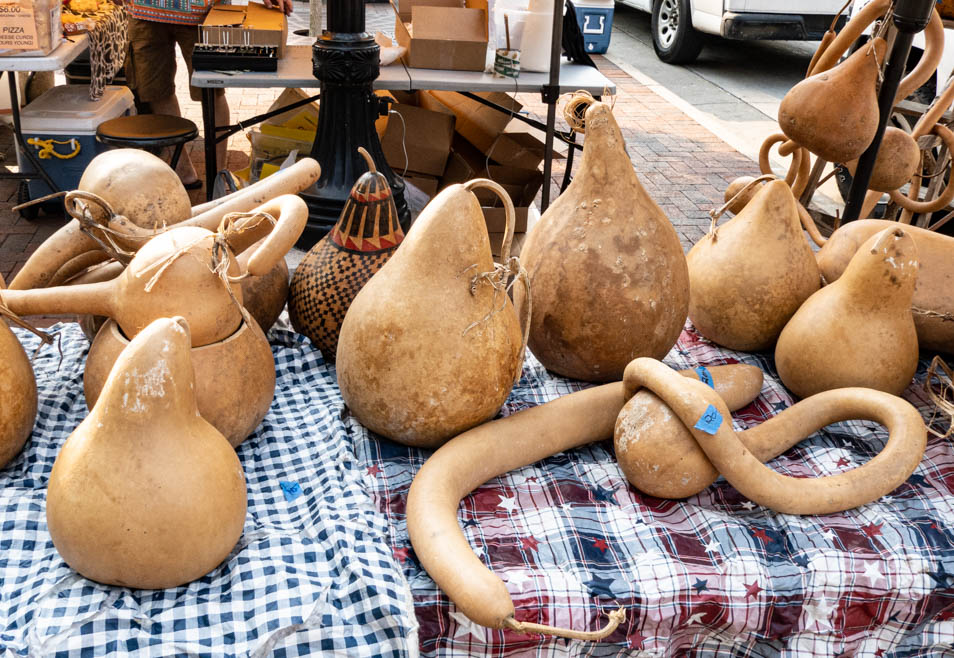 It is amazing what you can find.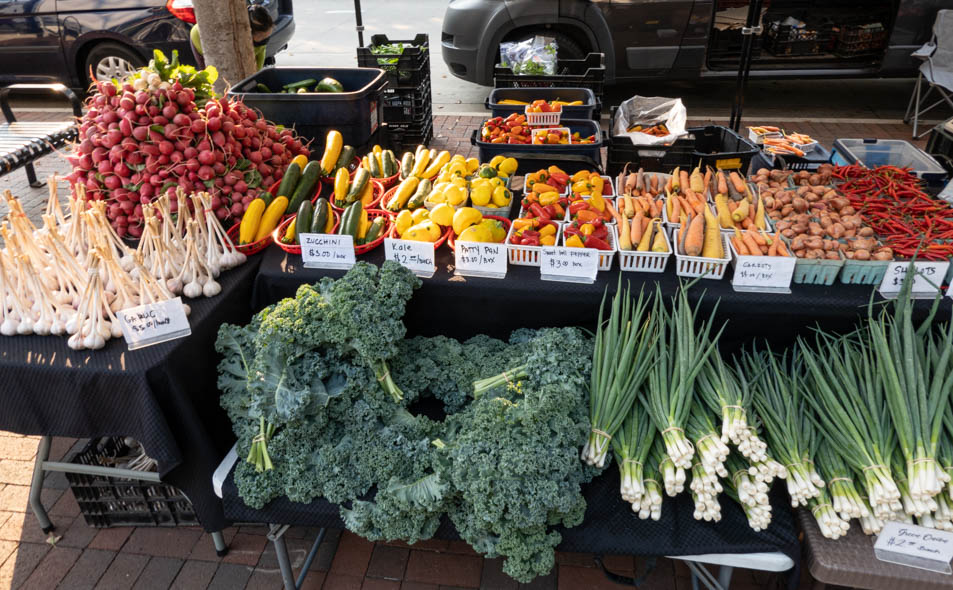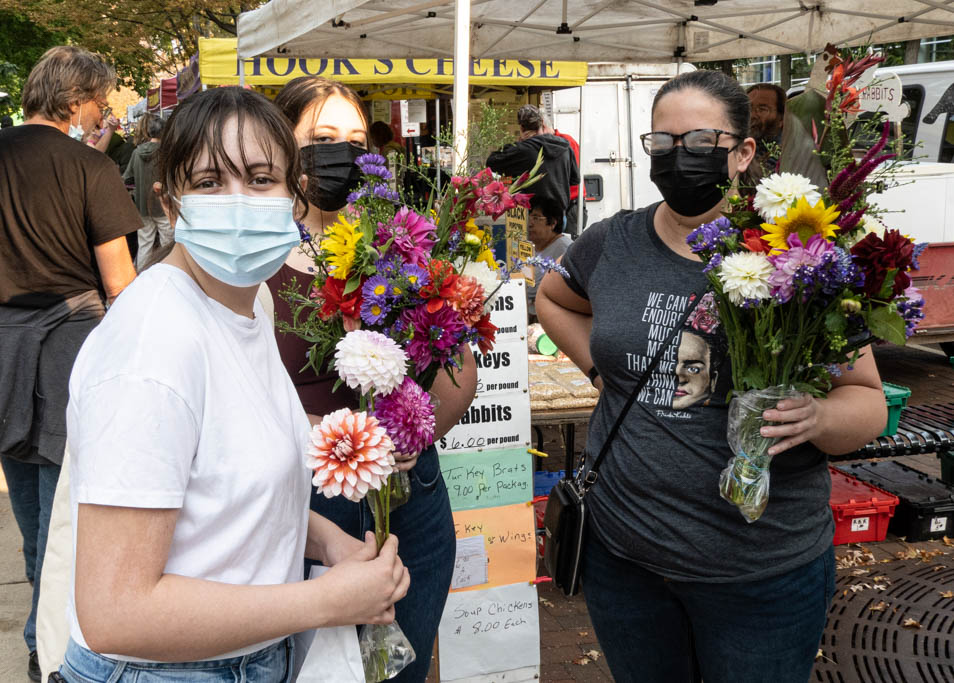 Flowers are big...especially with women.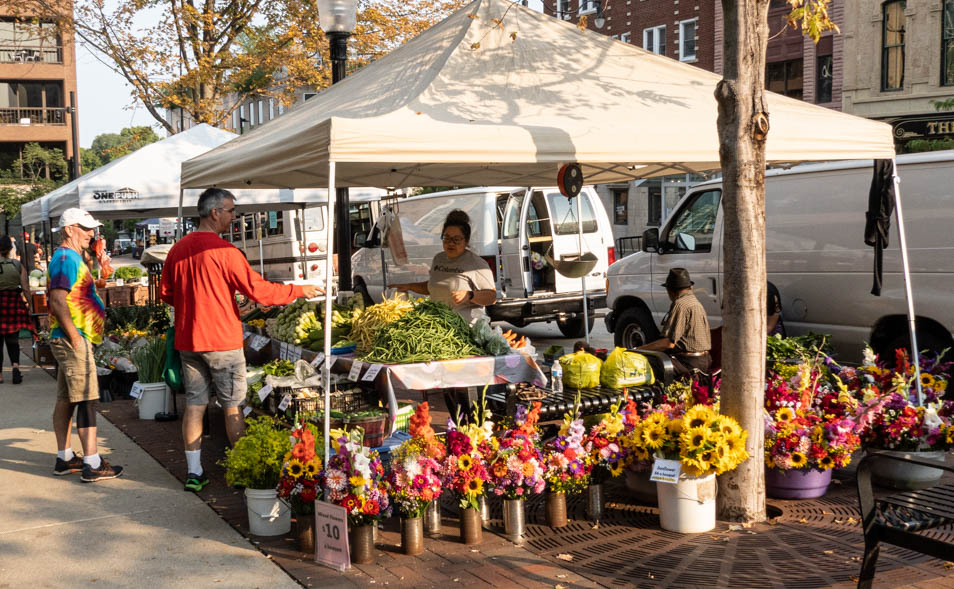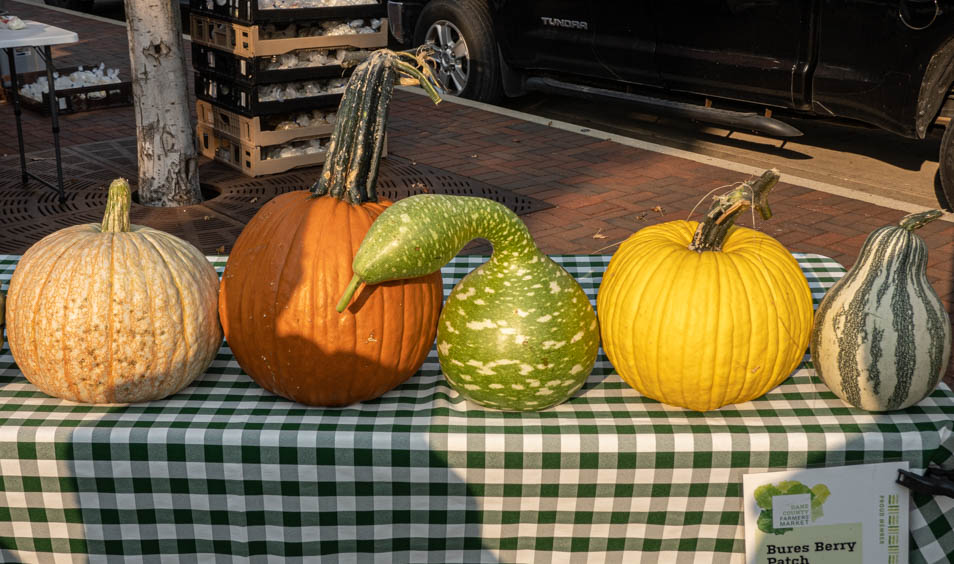 Paula found a table with some interesting pumpkins and gourds.
She bought the one in the middle and may carve it underwater on October 30th, if it lasts that long
Stay tuned for that.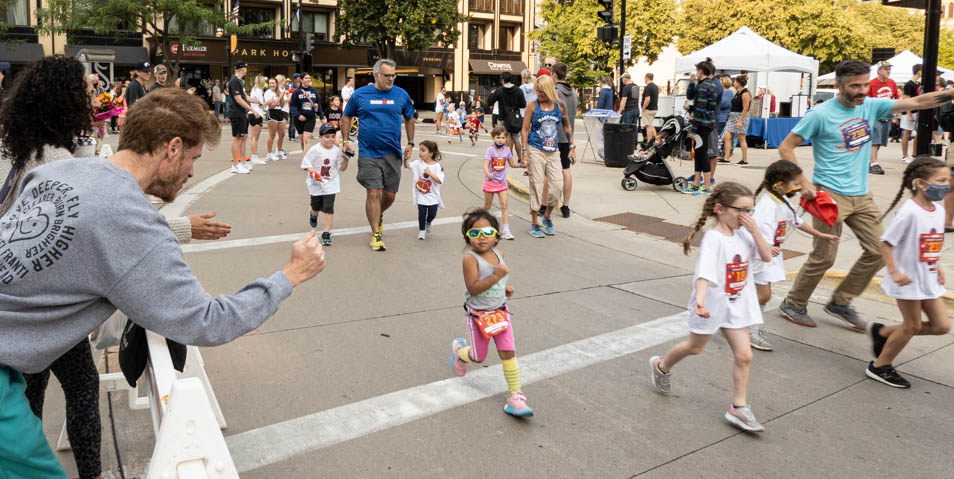 Then there was a running event for kids in preparation for an adult one.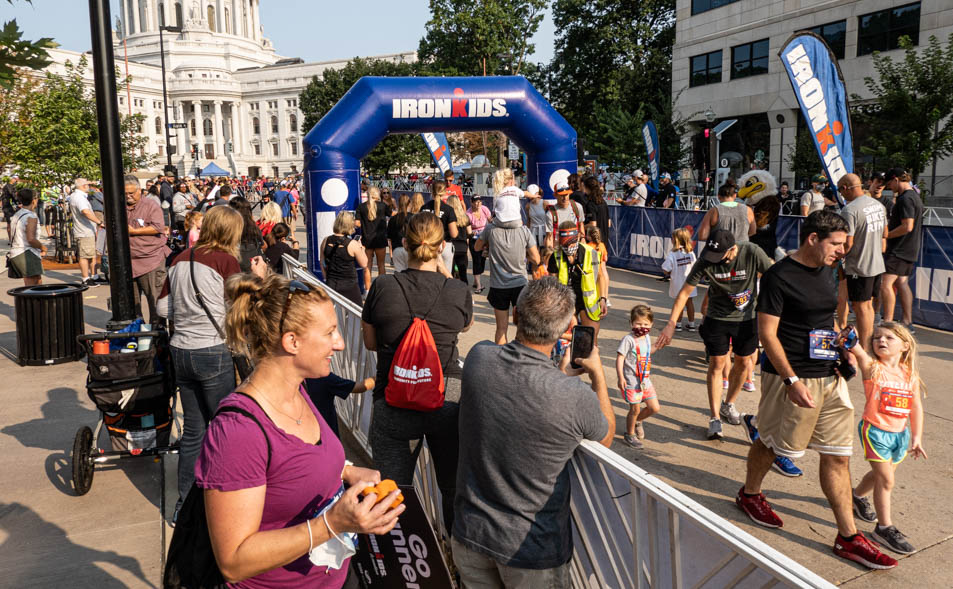 A well-attended event.
---
---
page last edited 09/20/2021