__________________________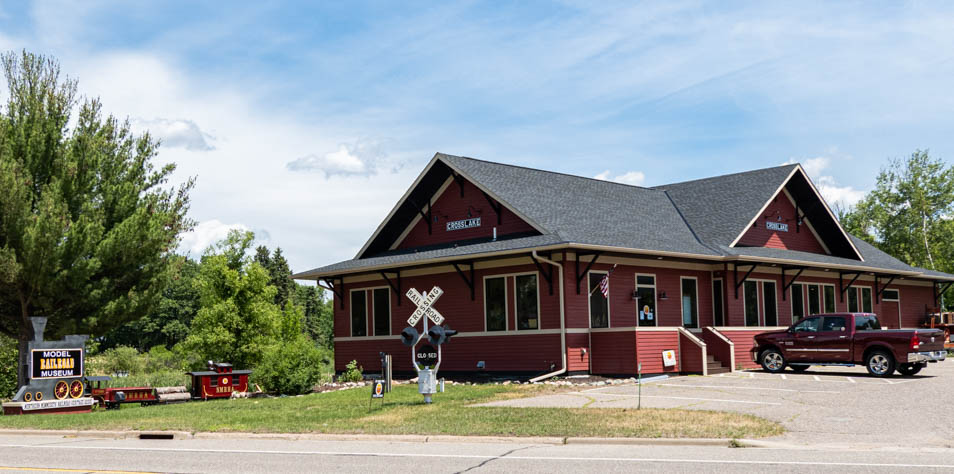 Saturday, August 14,
2021:

A look at the Crosslake Train Club, about 20 miles north of Gilbert Lodge.
They are the home of the Northern Trackers.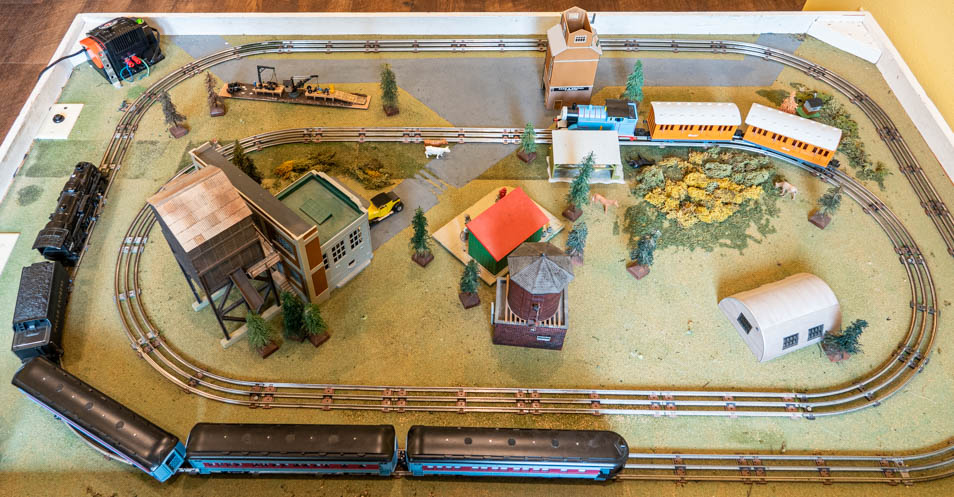 They have trains that are from our childhood.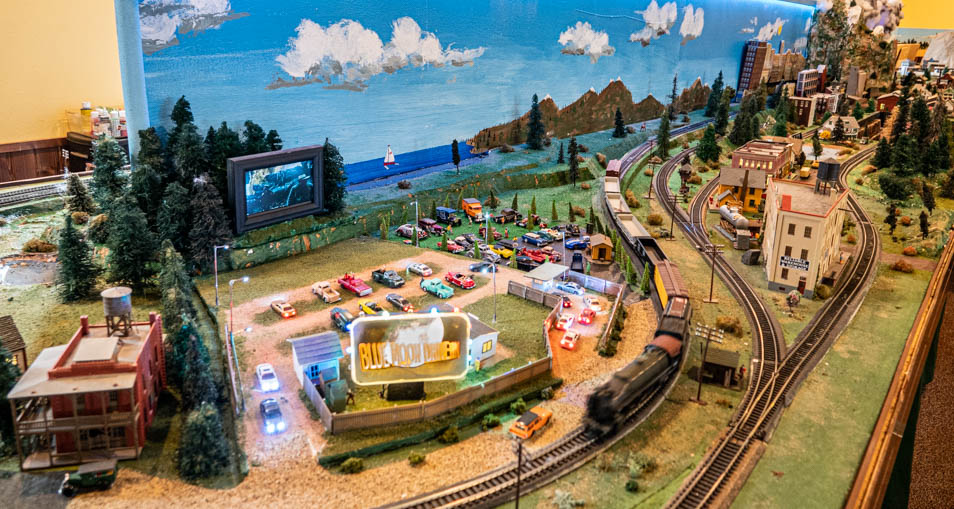 And a town with a drive-in theatre.
Fascinating for young and old alike.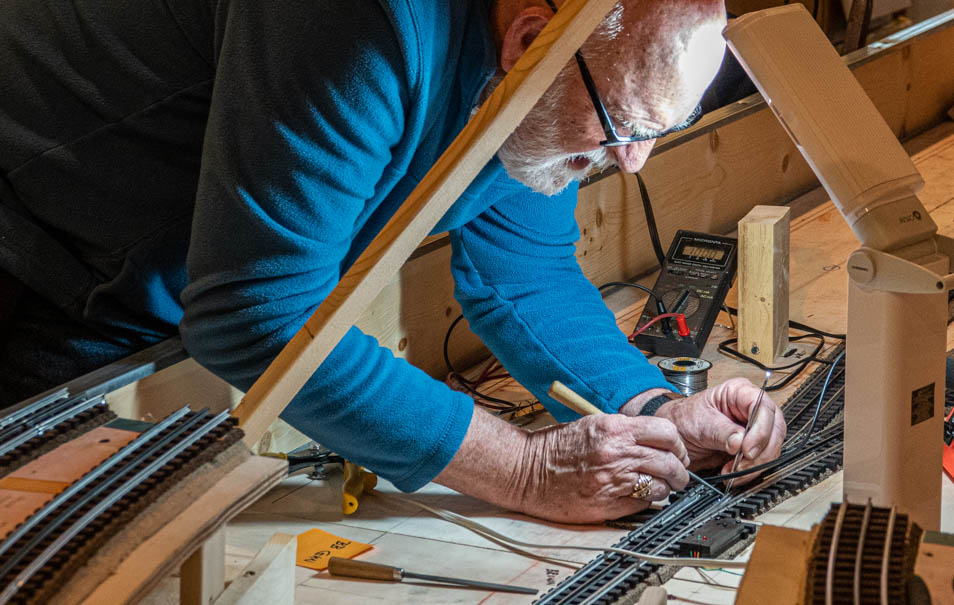 Lots of work to do. A place like this is never finished.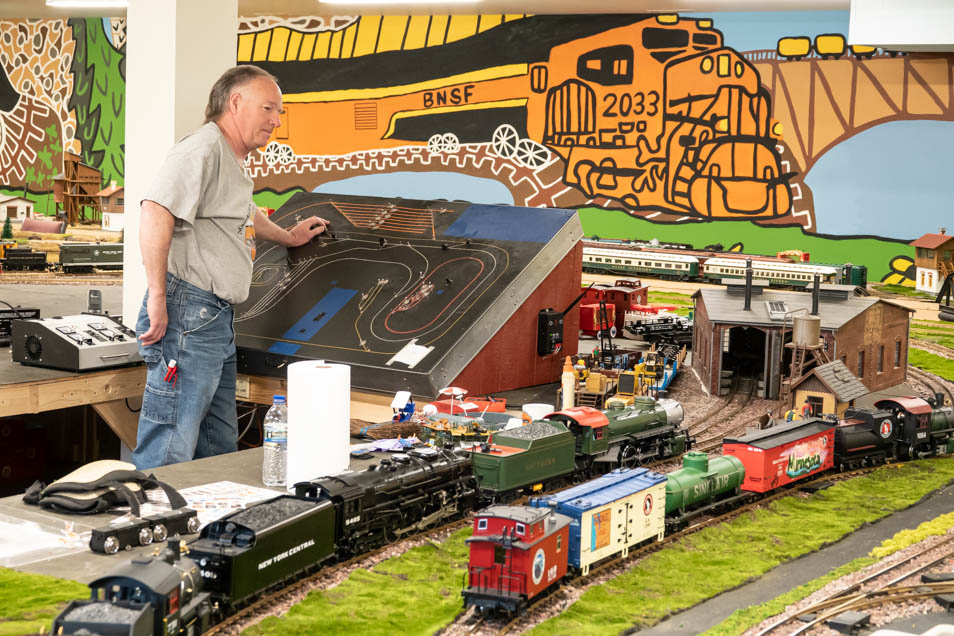 Train engineers never die, they just keep running them down the tracks!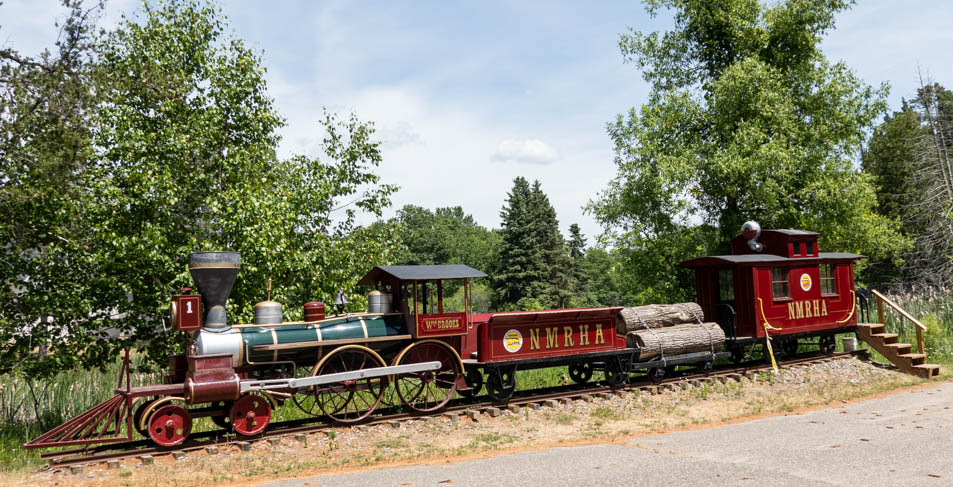 A train outside that is just right for kids to climb in.
---
---
page last edited 08/26/2021