__________________________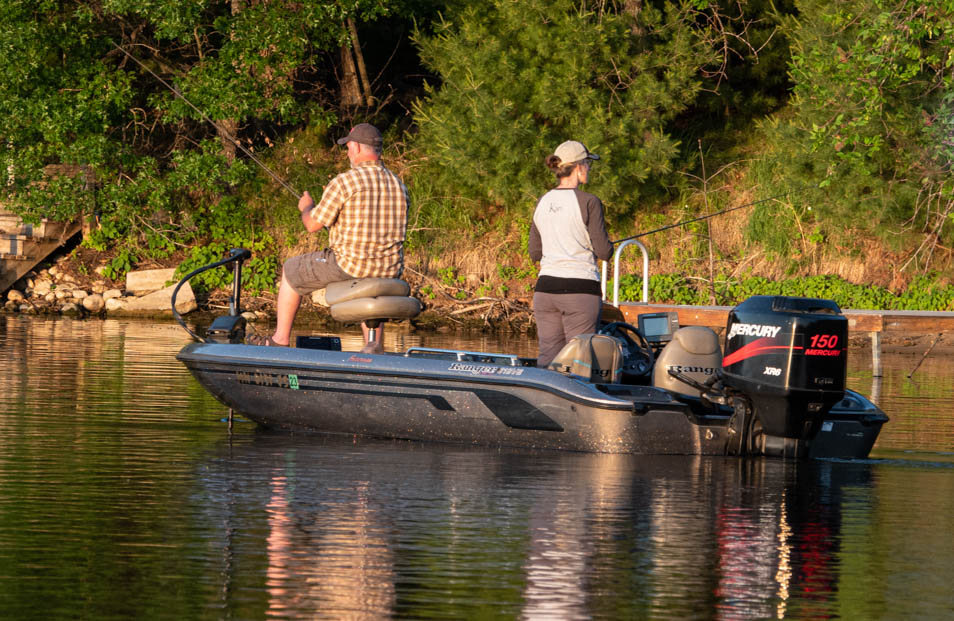 Tuesday, June 15,
2021:
Gilbert Lake.
Golden color was starting to show as the sun is getting ready to set.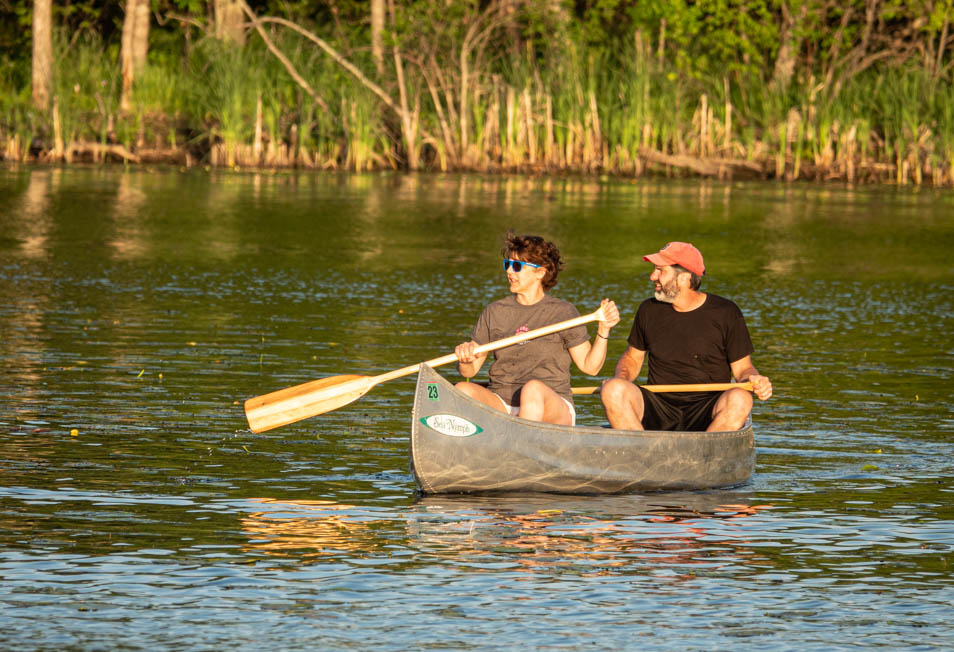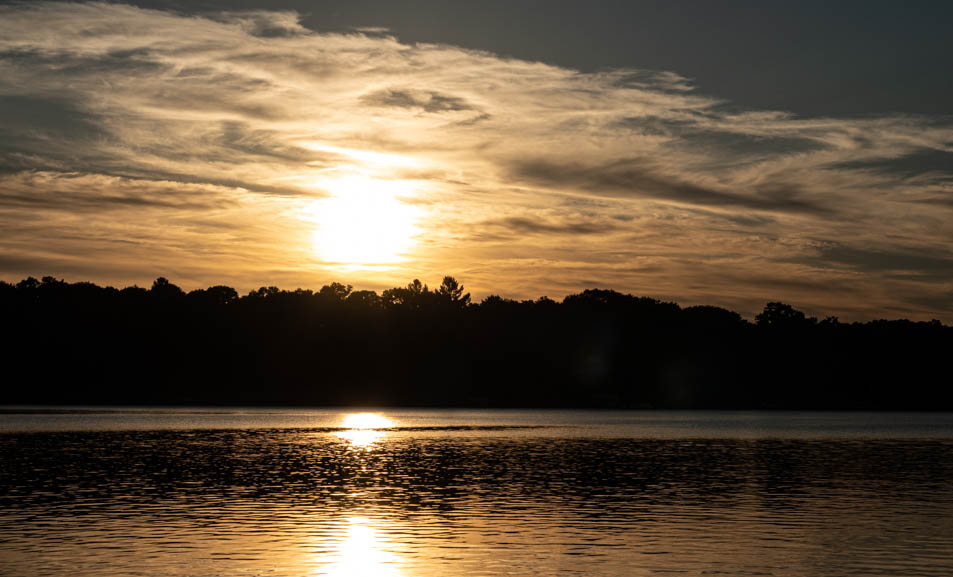 The sun shown across the water.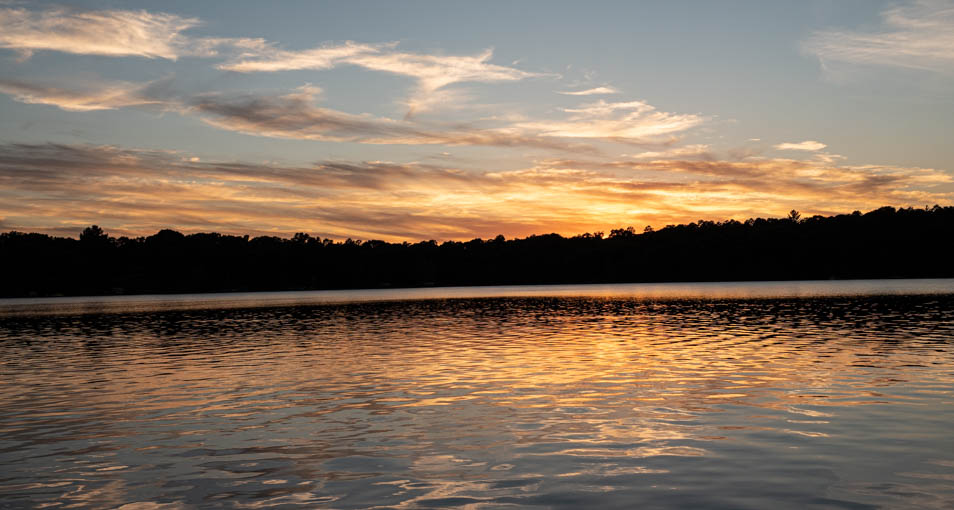 Colors were still bright as the sun was over the horizon.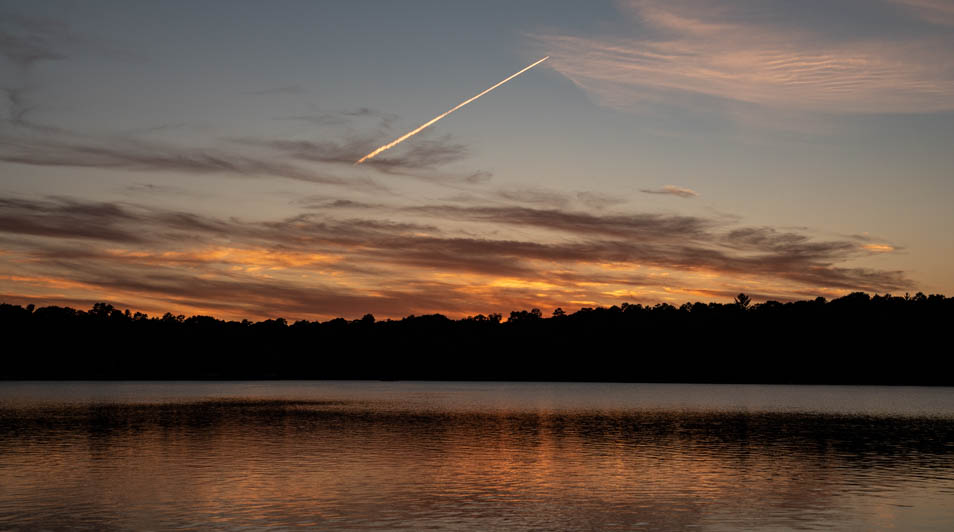 An airplane left a trail as it ran away from the sunset.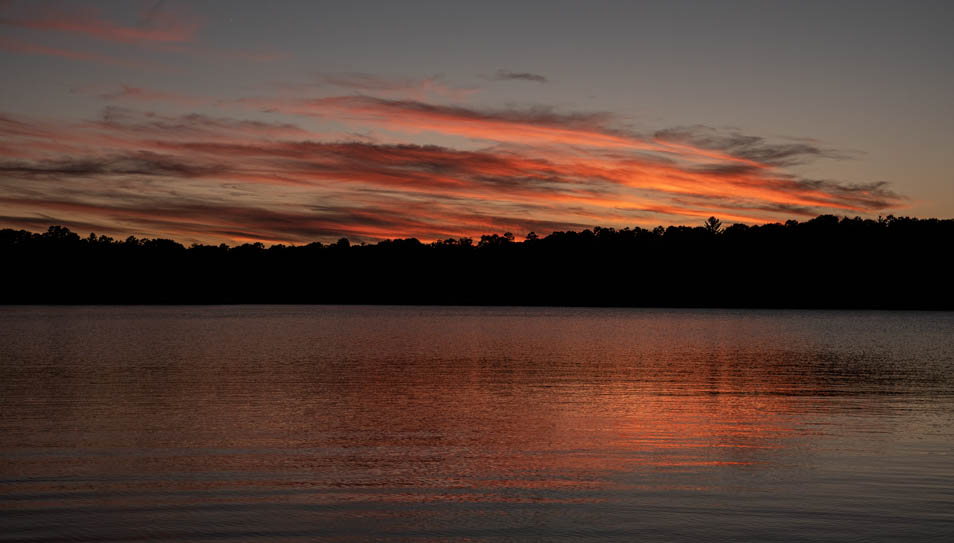 Then the light got lower.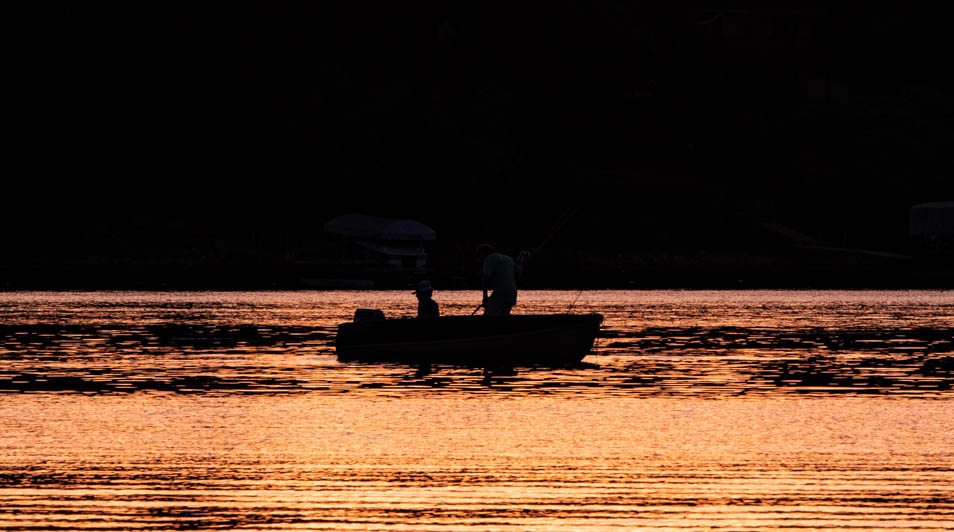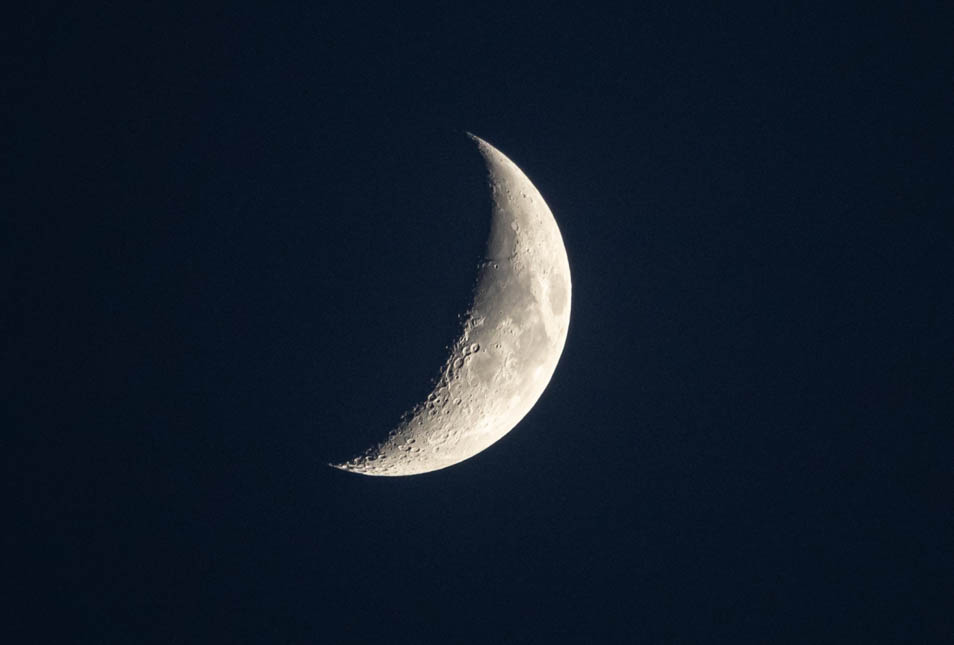 But the moon shown brightly over the lake.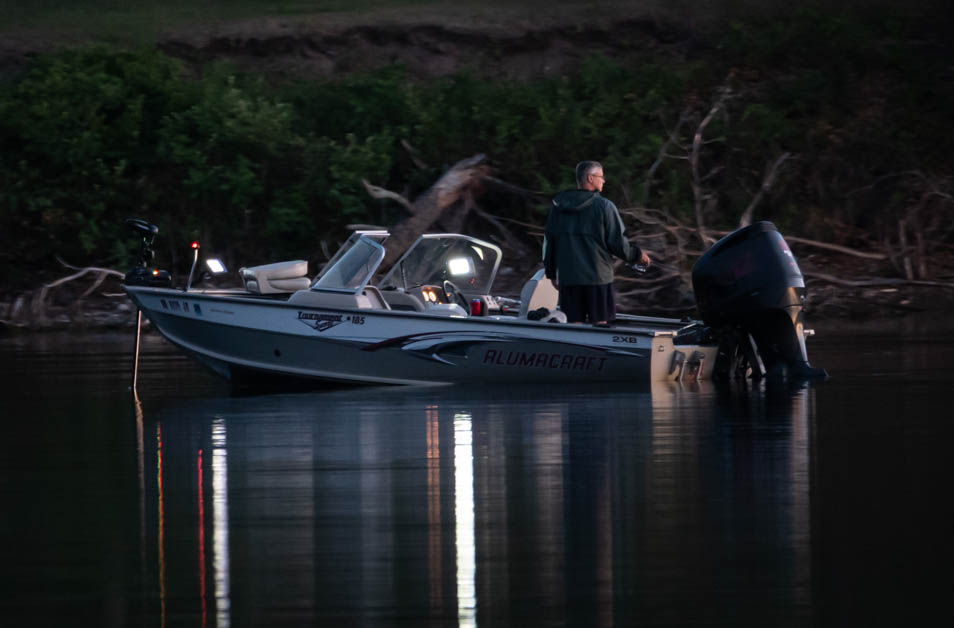 A lone fisherman tried his luck after dark.
---
---
page last edited 06/27/2021