__________________________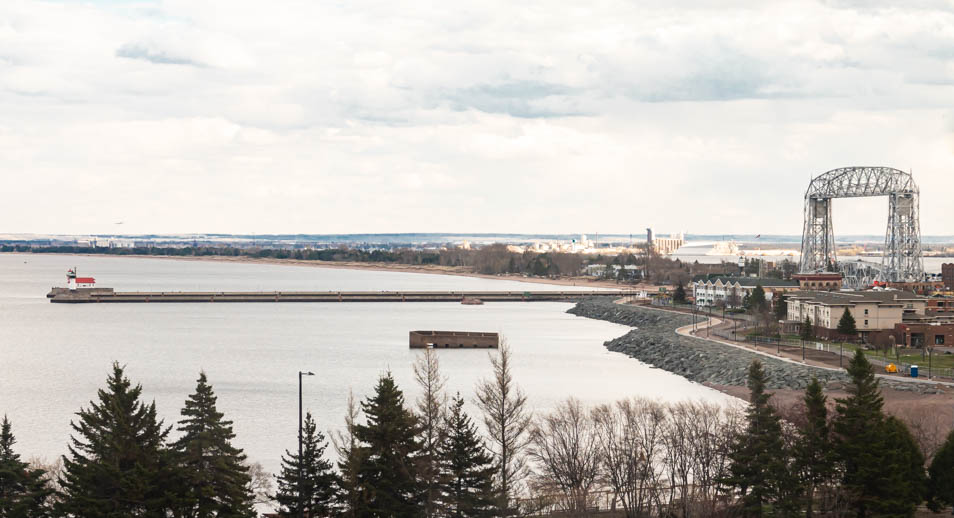 Thursday, April 29,
2021:
Duluth, Minnesota, and the Aerial Bridge.
The Lakewalk was being rebuilt with large bolders because it had been washed away in a storm last year.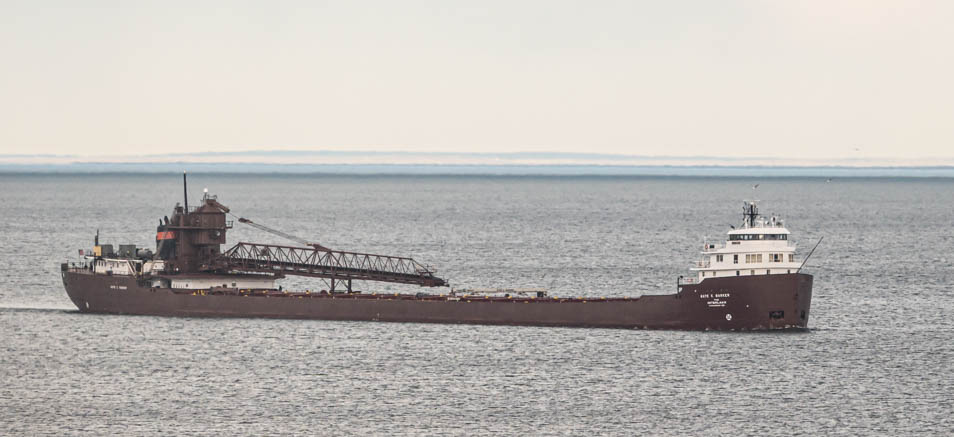 The Kay E. Barker came into the port that day. At 767 feet in length, she is 25,900 gross tons.
Built in 1952, her 8000 horse engine pushes the mighty ship through the water at 17 miles per hour.

They do it right from beginning to end.


The sun was setting while they dined.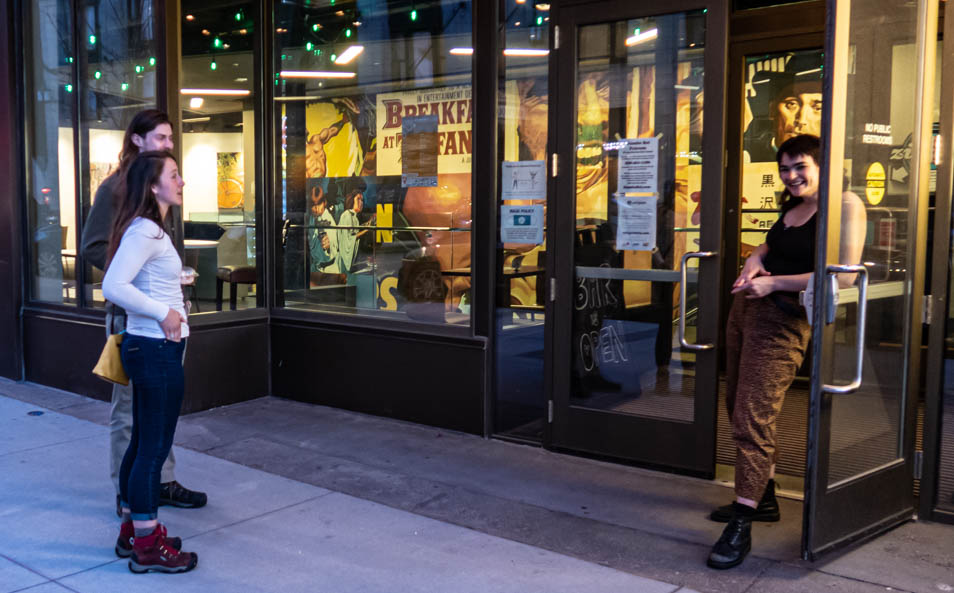 The street was alive with people on that mild evening.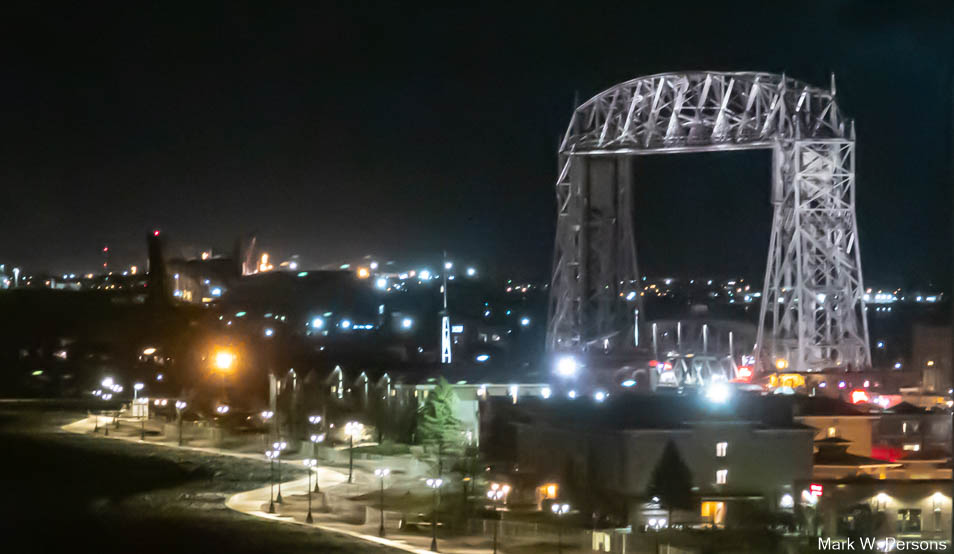 The Aerial Bridge lighting has changed from the traditional golden color to something less.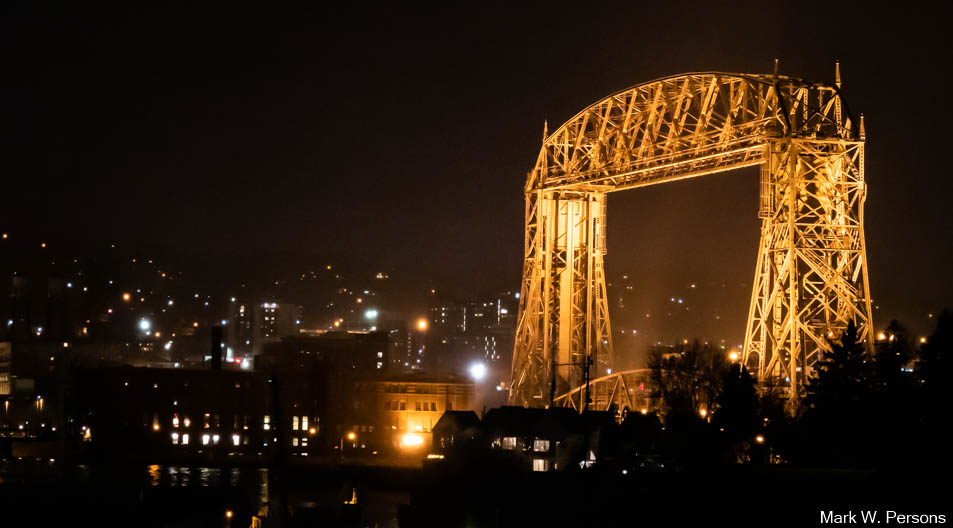 The photo above it what it looked like at night before the change.
A lot of people are unhappy and want the original lighting restored!
---
---
page last edited 05/05/2021