__________________________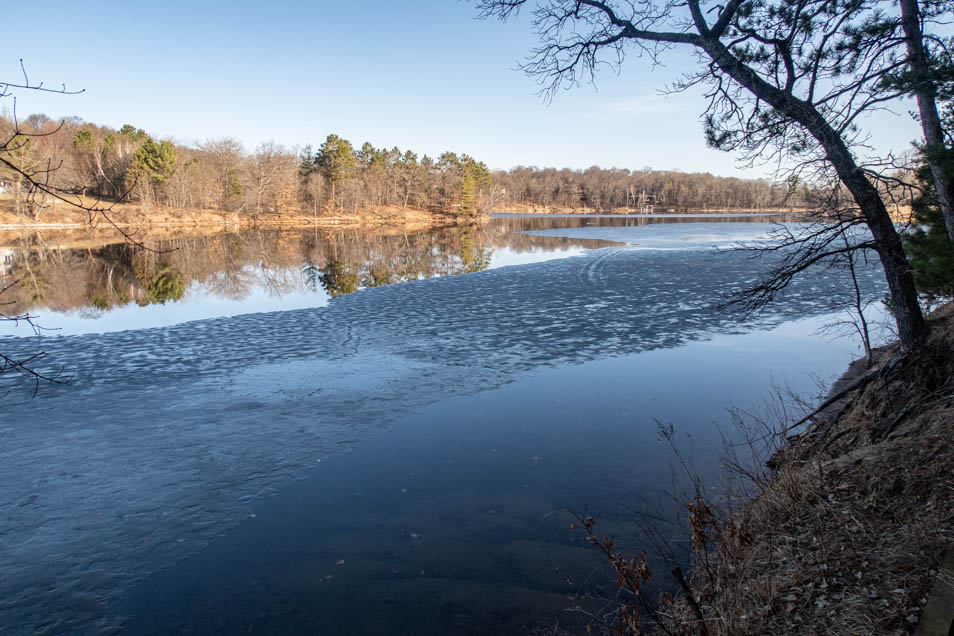 Saturday, April 3,
2021:
Gilbert Lake ice was melting fast in the morning.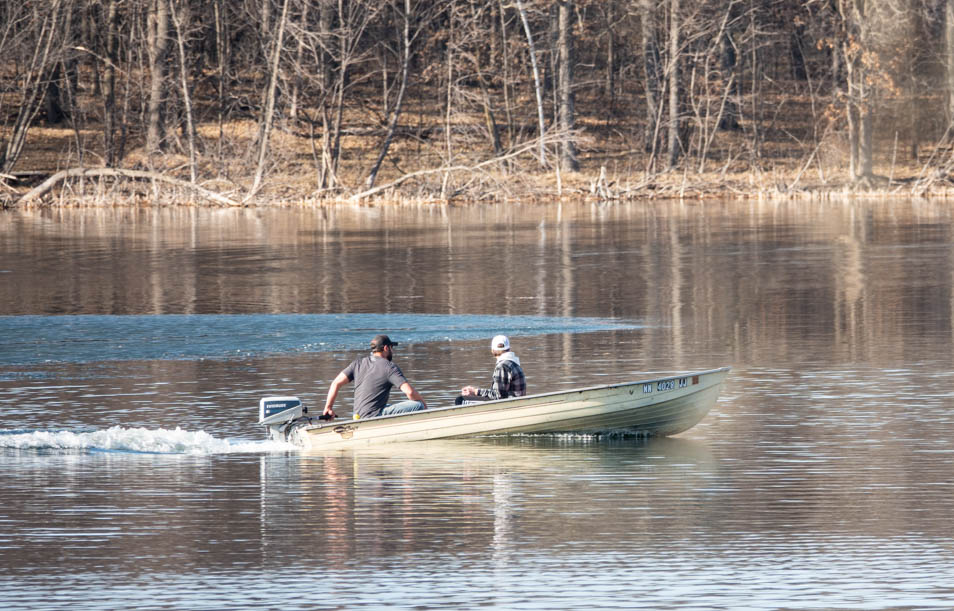 Most ice was gone in the afternoon when the first boat of the season appeared to check it out.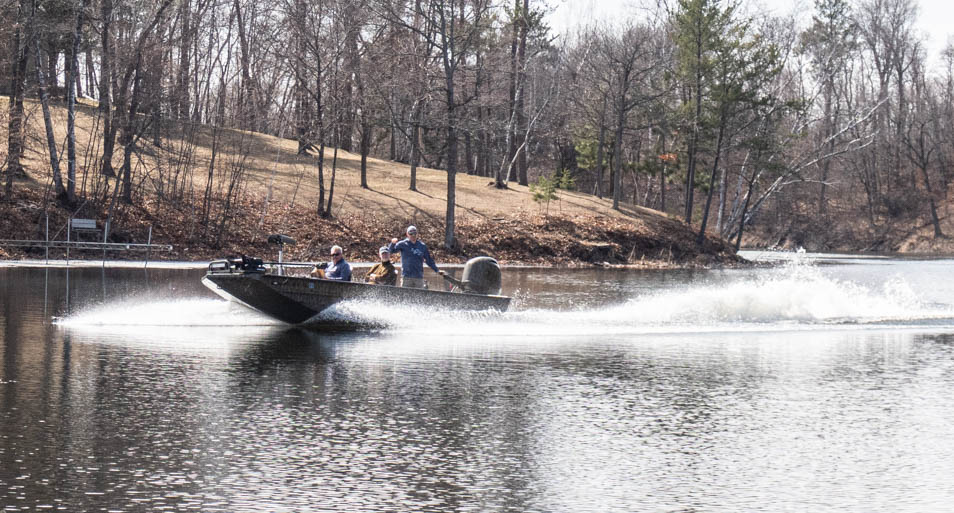 Things started to ramp up the next day (April 4th) when the ice was gone.

Yes, Gilbert is the lake of sky blue water.
---
---
page last edited 04/06/2021