__________________________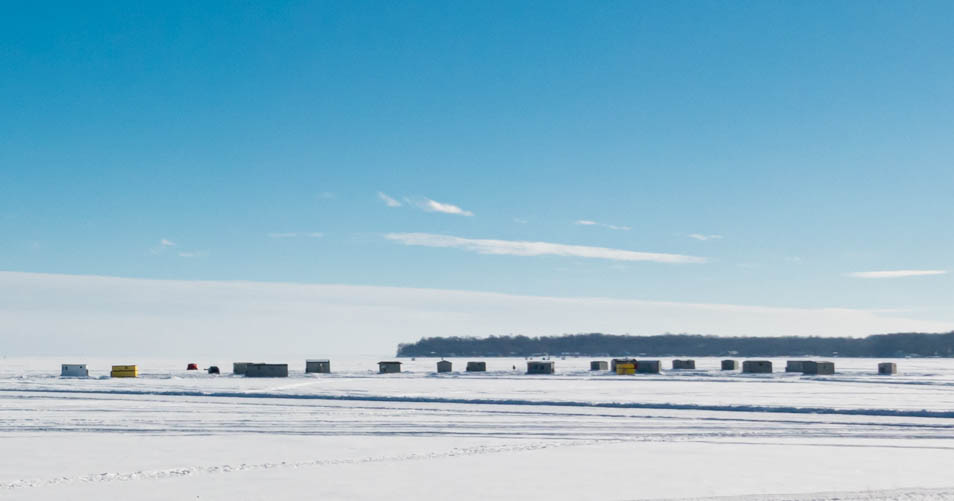 Monday, January 4,
2021:
Mark and Paula headed for Lake Mille Lacs where thy found hundreds of fish houses. These are just a few.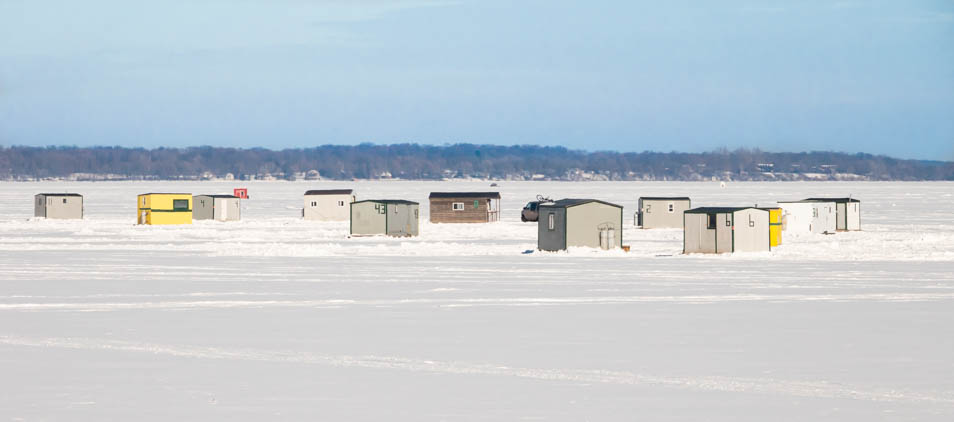 There are regular fish house communities around good fishing spots.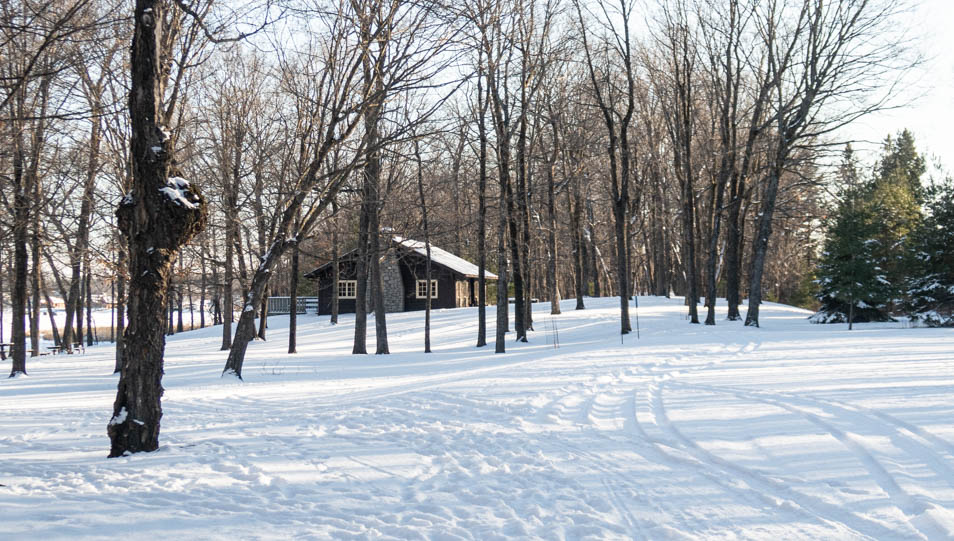 Then they came to Father Hennipen State Park on the south side of the lake.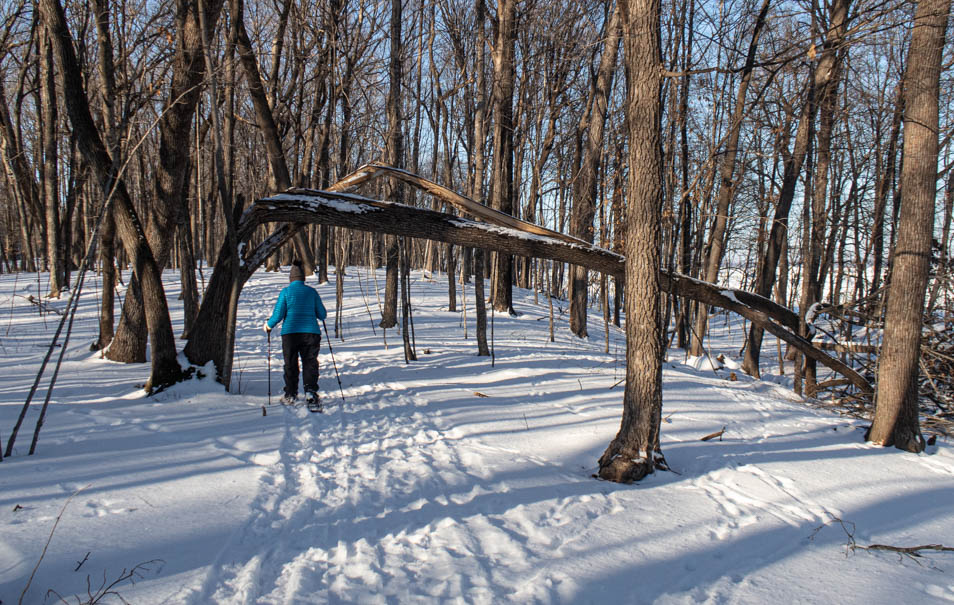 Lots of trails so Paula put on snowshoes and headed out.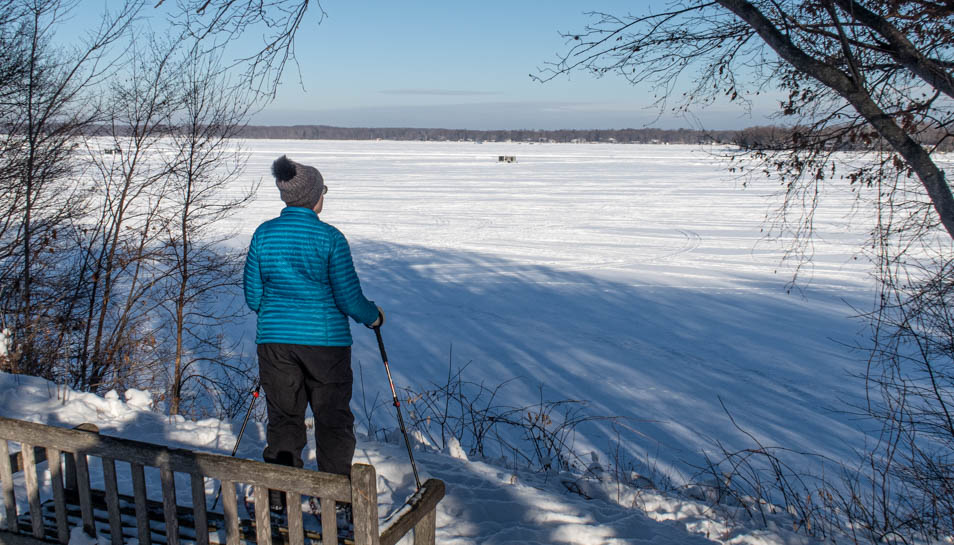 The park is on the lake. A great spot.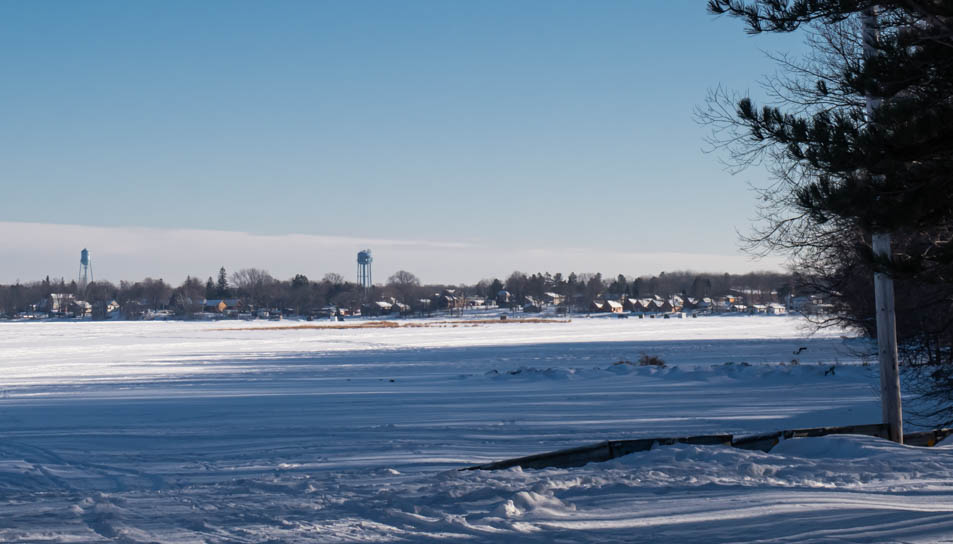 The town of Isle is just a short distance away.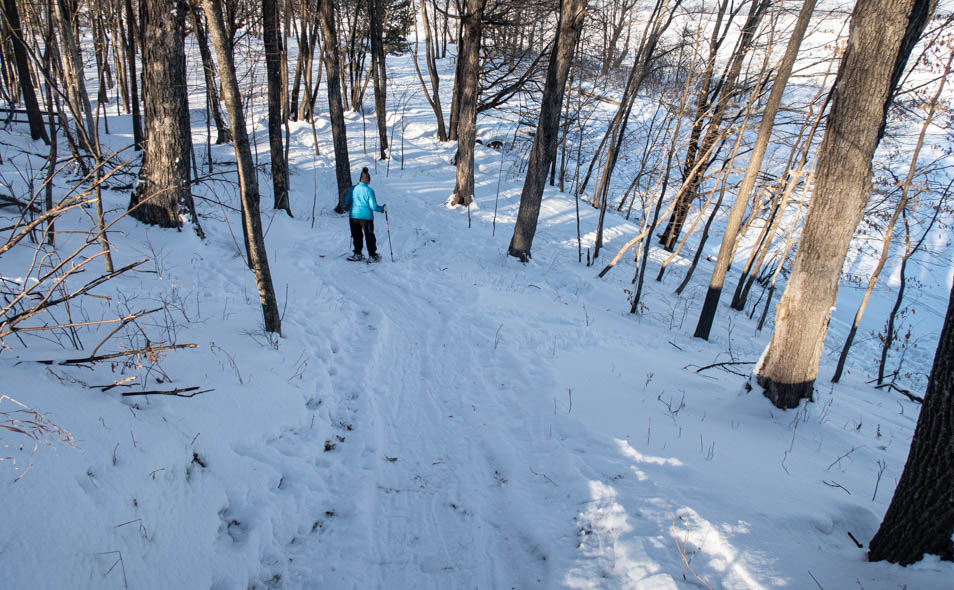 Paula goes everywhere, including down steep hills.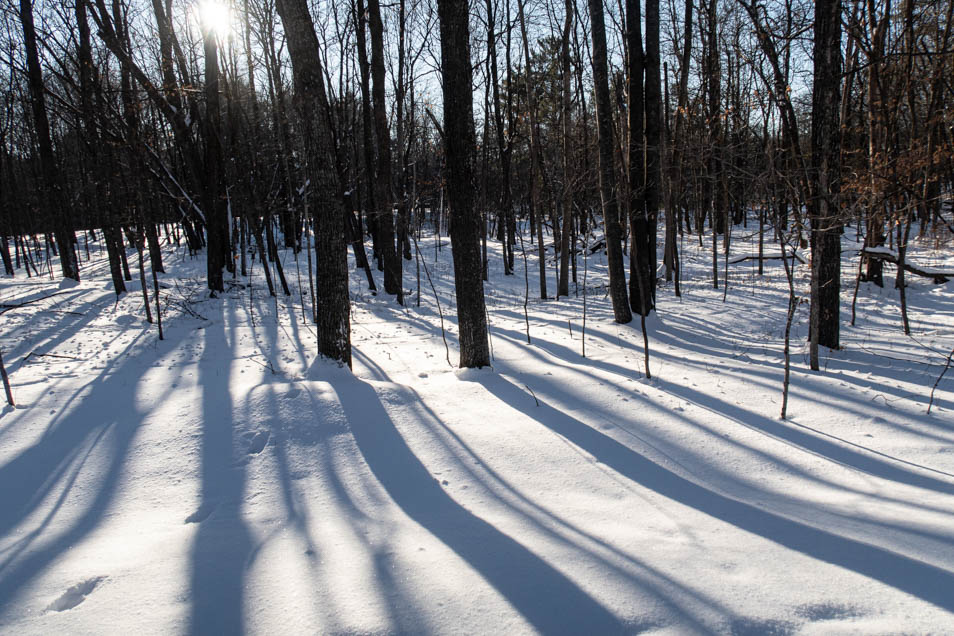 Trees cast long shadows as the sun got lower in the sky.
---
---
page last edited 01/10/2021