__________________________



Friday, October 2
, 2020:
Fall brings cool overnight temperatures with moisture rising from the relatively warm Gilbert Lake.
It is sometimes called "sea smoke." Looking west, the sky showed some sunrise color.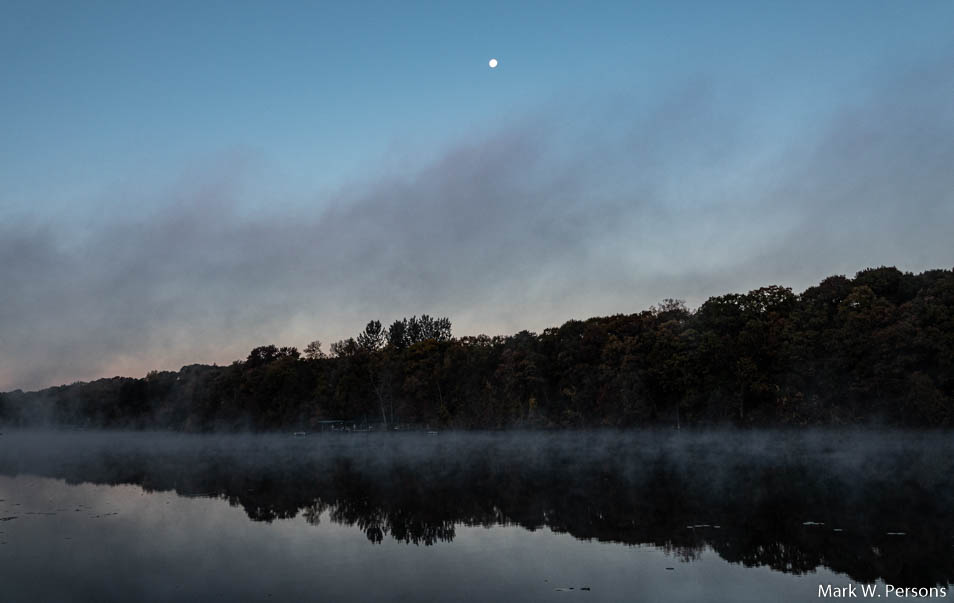 The moon was still in the sky.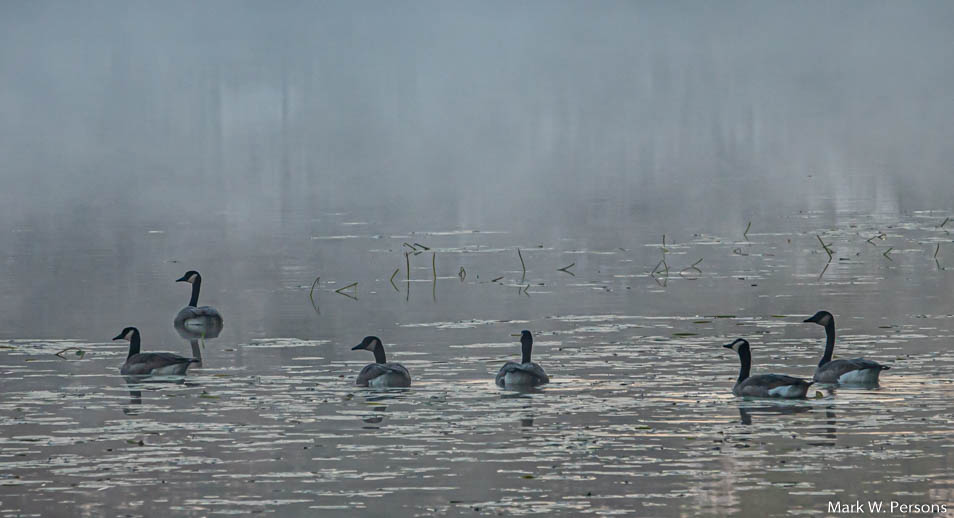 Canada Goose were navigating the waters.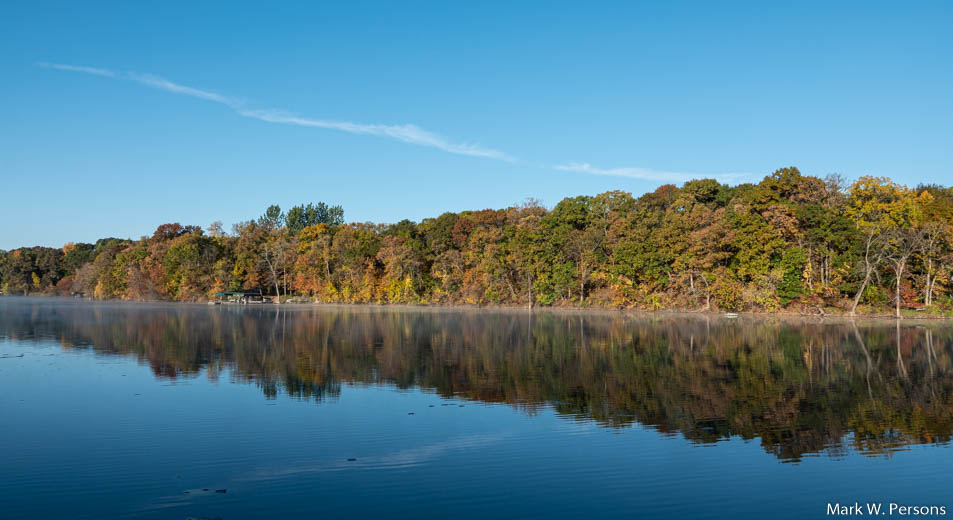 The sun came out later in the day to show fall colors along the lake.
---
---
page last edited 10/20/2020