__________________________



Friday, September 11
, 2020:
It was 911 Patriot Day. The Brainerd Fire Department hung a huge flag from their newest ladder truck.
This day also honors the firemen and women who died on the 911 attack in 2001 that killed 2996 Americans.
The All Veterans Memorial is a calm place to remember all of those who died for our country at home and abroad.
Civilian and military alike, they all serve or have served our country.


Flags were everywhere to be seen that day.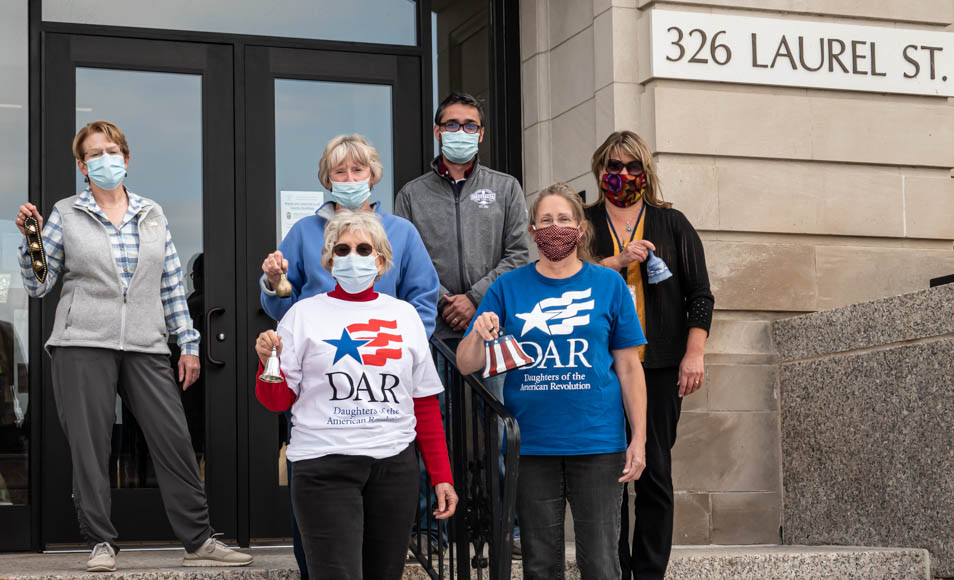 Paula and her friends of the Daughters of the American Revolution rang bells on Constisuation Week in front of the Crow Wing County Courthouse.
Then the Brainerd Dispatch Newspaper ran a story about 29 firefighters from seven fire departments in Minnesota being called up for fire fighting duty in Oregon.


One of those interviewed on television was good friend Dave Cox. He was a a part of the Brainerd group headed to Oregon as a "strike team" to fight fires. Their job will be to save homes and communities while freeing up Oregon firefighters to battle wildfires.


Fires in Oregon are especially intense this year.


They headed west with smoke in the air. We wish them well.
---
---
page last edited 09/22/2020