__________________________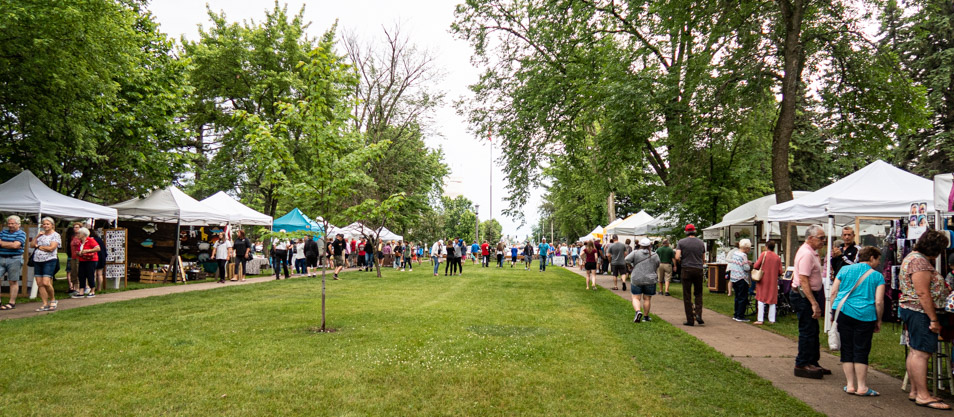 Sunday, June 30, 2019: It was the annual Arts in the Park at Gregory Park in Brainerd.
Thousands showed up to see vendor items in over one hundred booths.

Visitors purchased buttons to help fund July 4th celebrations. Some had their heads stenciled.

A blacksmith showed off his trade.

This lady is from Quality Wood Products from Aitkin, MN.

A caricature artist was there and even did babies.

Amy Cunningham is an artist/educator from Princeton, MN.
She is Art By Amy. One of her specialties is doing paintings of old cars.

Popular food items always include French fries and lemonade.
The item on the right is an edible mushroom. It is larger than a loaf of bread and is said to taste something like crab.
---
---
page last edited 06/30/2019