__________________________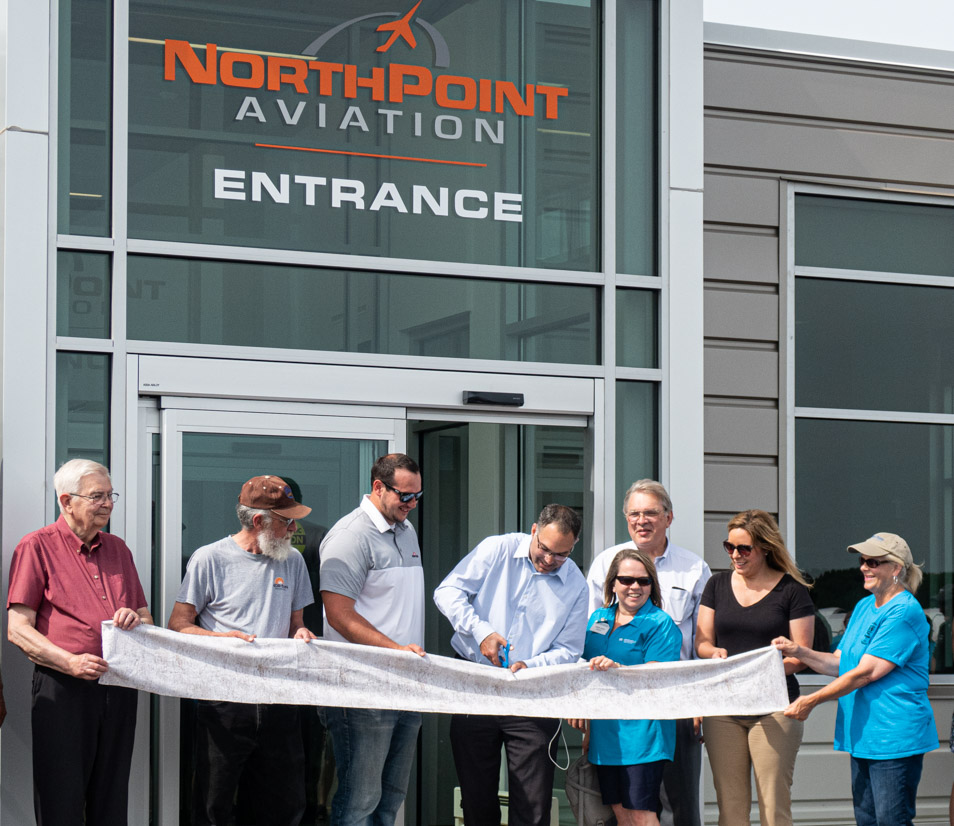 Saturday, June 29, 2019: There was a ribbon cutting ceremony at the Brainerd Lakes Regional Airport.
It was a dedication of the new general aviation terminal, which serves private pilots and corporate jets.

A plane trailing smoke did a fly-by.

It was a Marine T-34 trainer from the 1960s and 70s.

The main speaker was Mark Baker, president and CEO of the Aircraft Owners and Pilots Association.
He said the number of licensed pilots has increased 20% in recent years and electric airplanes are in our future.

The new terminal information desk.

Training for youngsters is a key part of keeping private aviation alive.
---
---
page last edited 06/30/2019