__________________________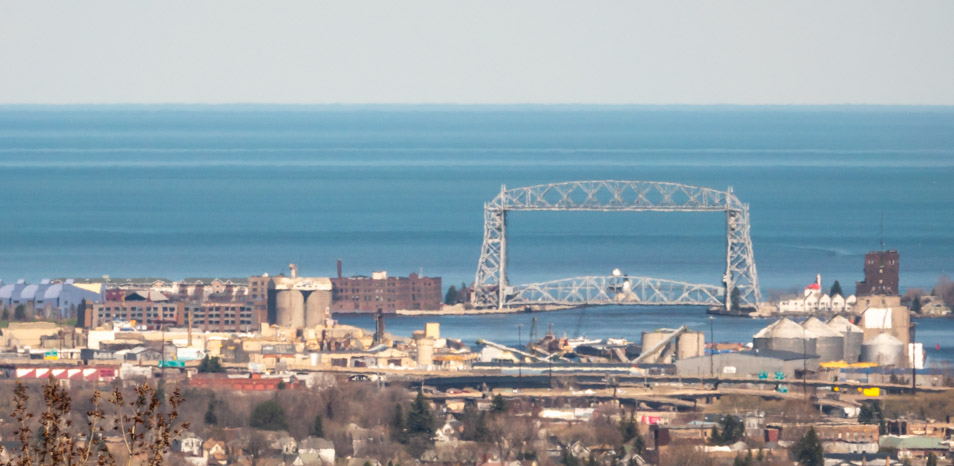 Friday, May 3, 2019: Mark and Paula drove to Duluth, MN, the city Mark was born in.....72 years ago.
The famous Aerial Lift Bridge is still there at the entrance of Duluth harbor.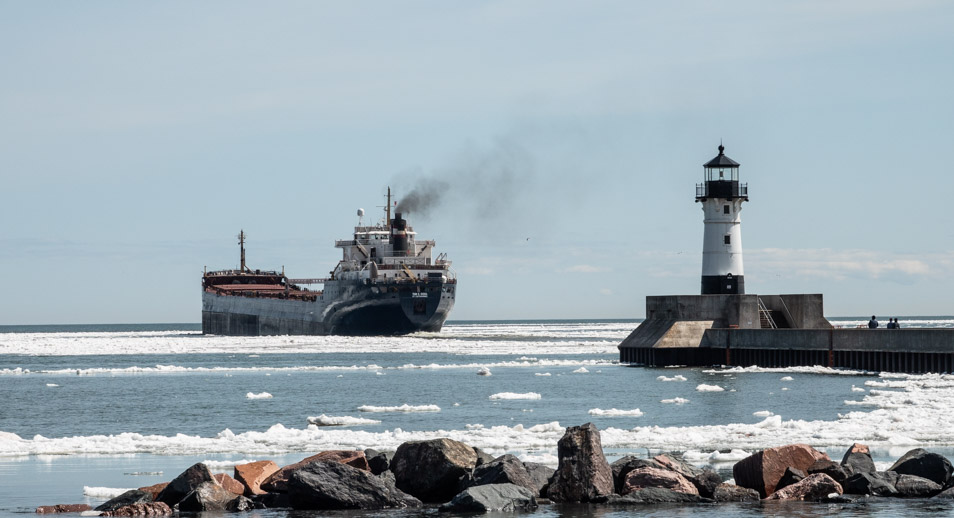 This ship was just leaving as they arrived. Notice ice in the water on this spring day.

They traveled along the south shore of Lake Superior to see the sights and ran across this bear. Best to keep a safe distance!

There seems to be no shortage of pot holes in the city.

This was the annual weekend where musical groups gather with the hope of being noticed by someone in the music industry.

The Arial Lift Bridge at night with the city of Duluth in the background.
---
---
page last edited 05/12/2019