__________________________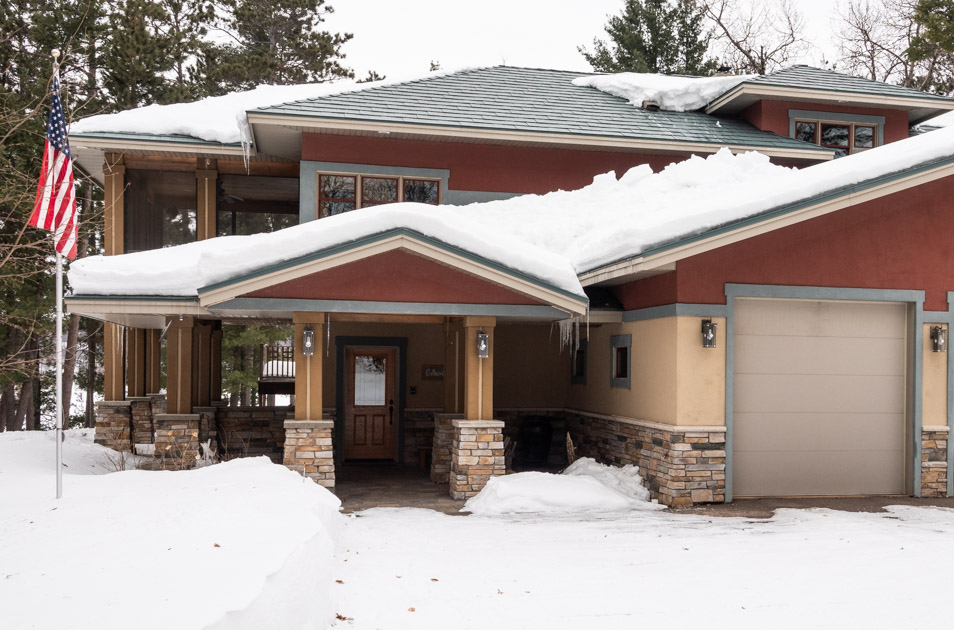 Thursday, March 14, 2019: This winter brought quite a bit of snow.
The metal roof at Gilbert Lodge sheds snow fairly well from the upper roof. It slides unto the lower roof where it can get stuck.

The service entrance didn't fare any better.

The galley window looked out at four feet of snow. Time to do something.

Snow Shoveler Paula was the first out on the roof.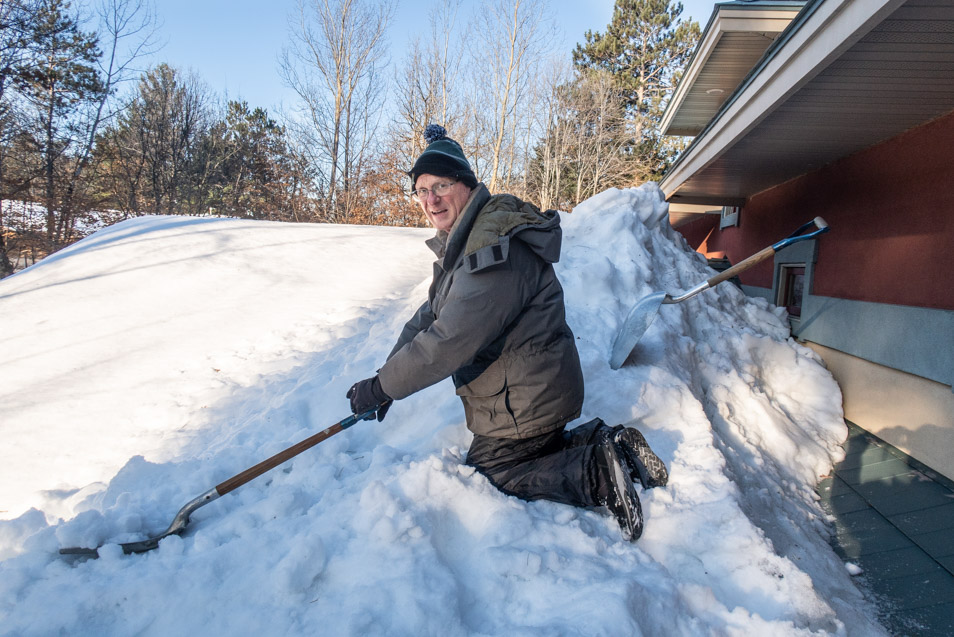 Mark was out there standing and then kneeling to push snow down off the roof. Note how high it is behind him.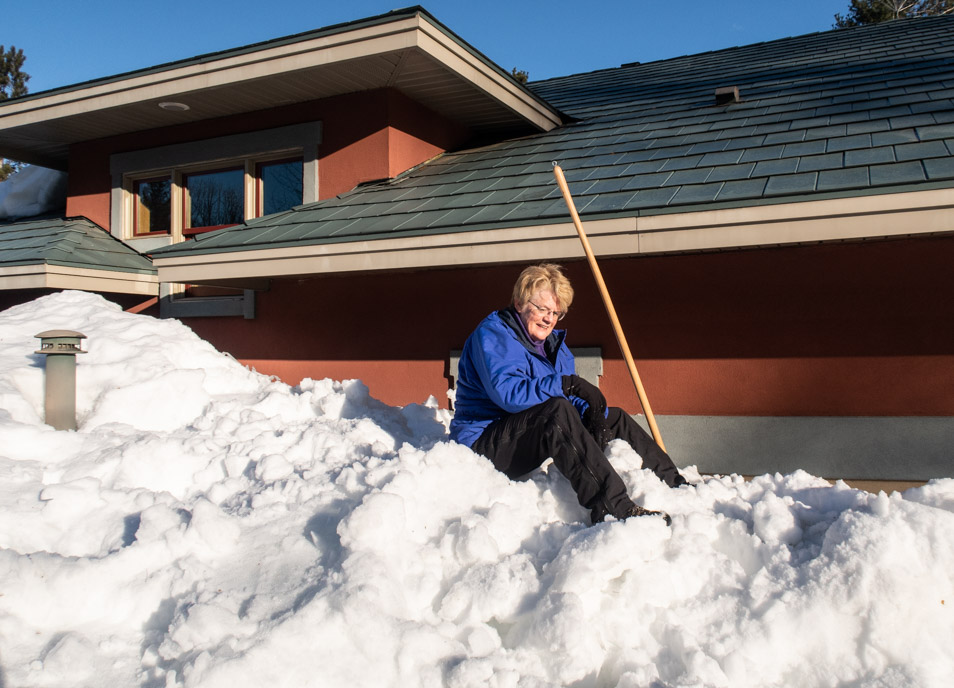 Sometimes they had to stop for a break.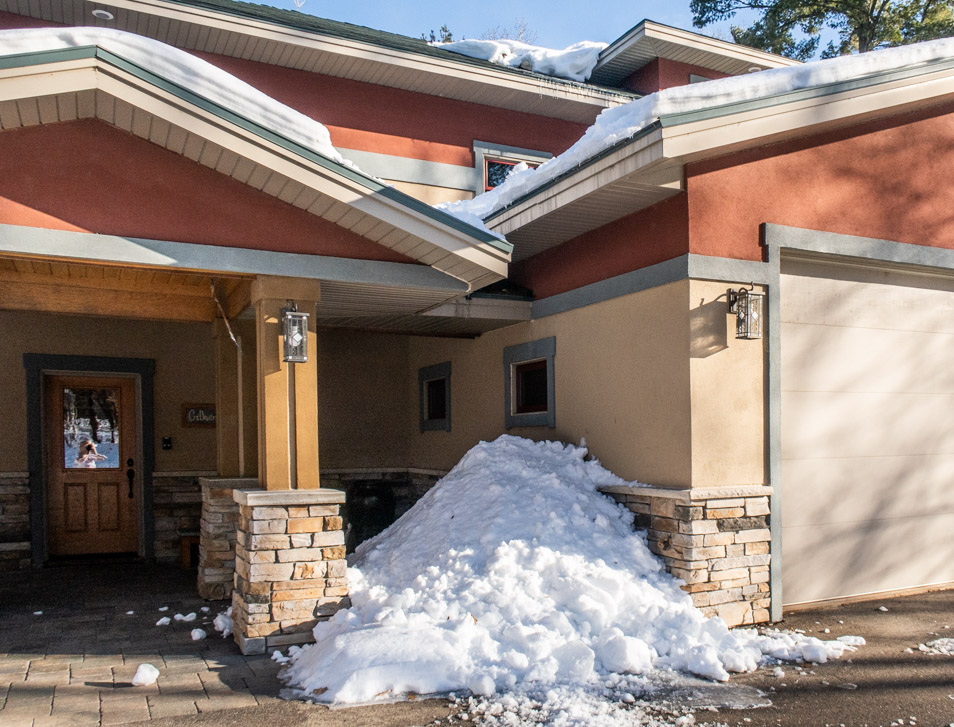 Three hours later, a fair amount of snow is on the ground near the front entrance.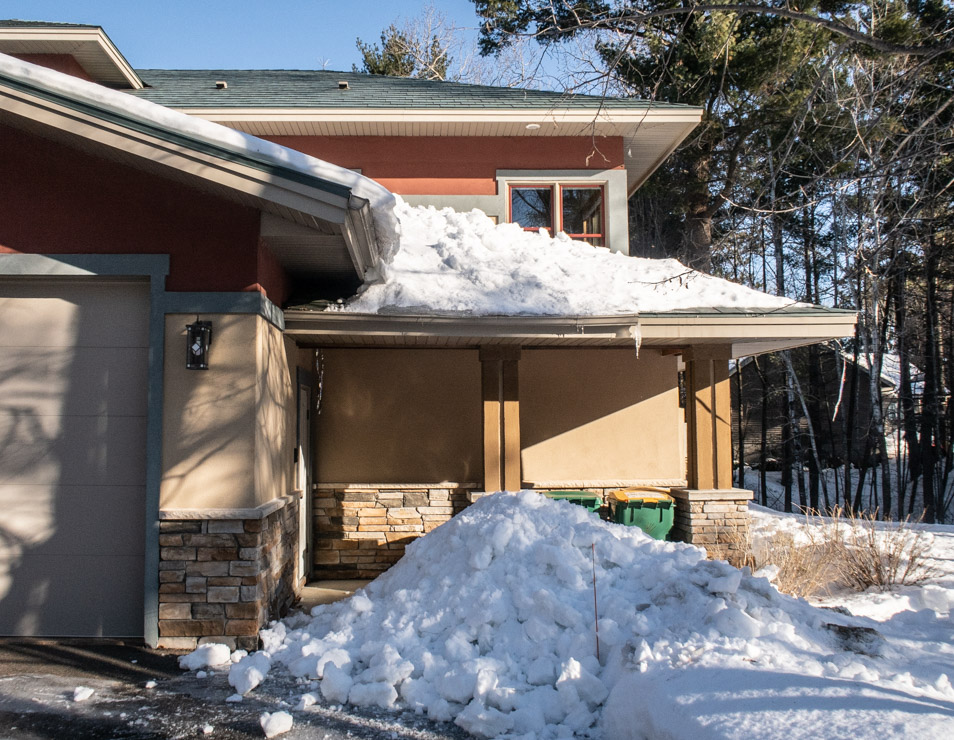 The service entrance suffered a similar fate. Time to get the snow thrower out.

The team of Mark and Paula worked another two hours on this project before it was cocktail time.

Monday, March 18, warm weather caused the snow to melt a bit and it avalanched off the metal roof. More snow shoveling!
---
---
page last edited 03/15/2019