__________________________



Friday, December 28, 2018: The morning revealed more snow.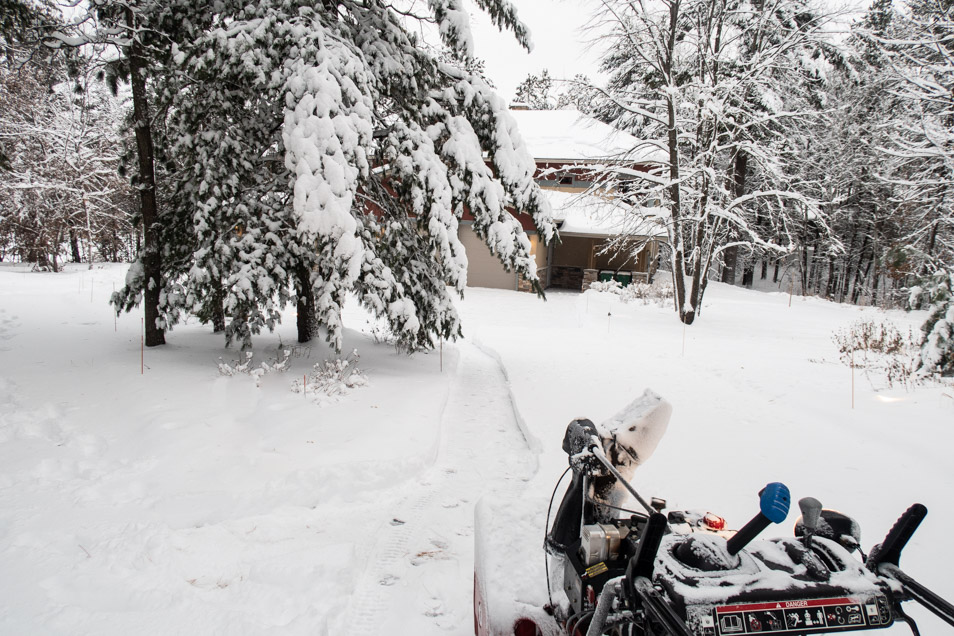 With another six plus inches of snow overnight, the storm total came to 12.8 inches.
The trusty Toro snow thrower was working overtime, but kept up nicely.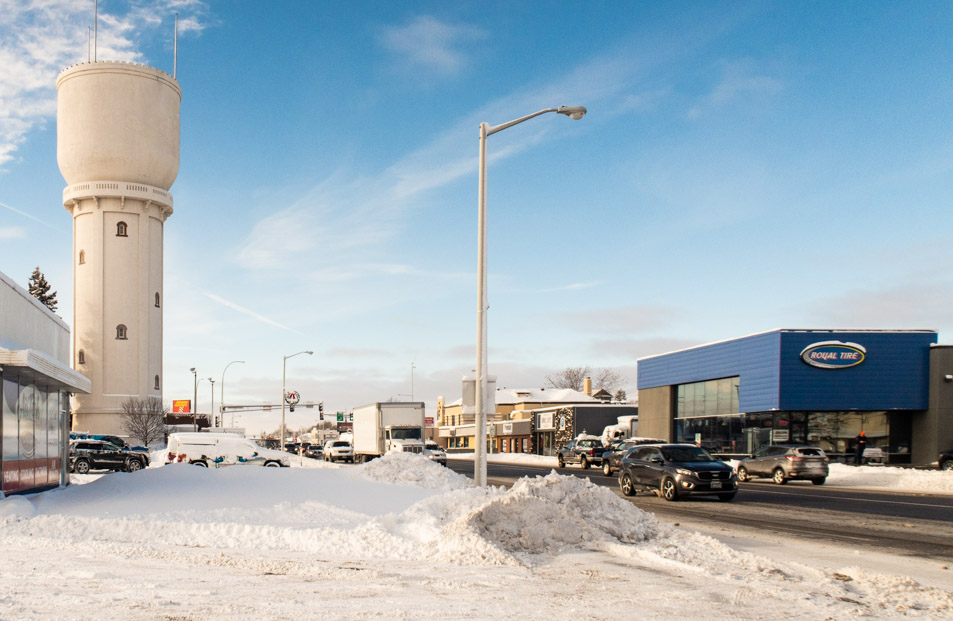 The sky was clearing by early afternoon. Brainerd's famous concrete water tower stood proud in the sunshine.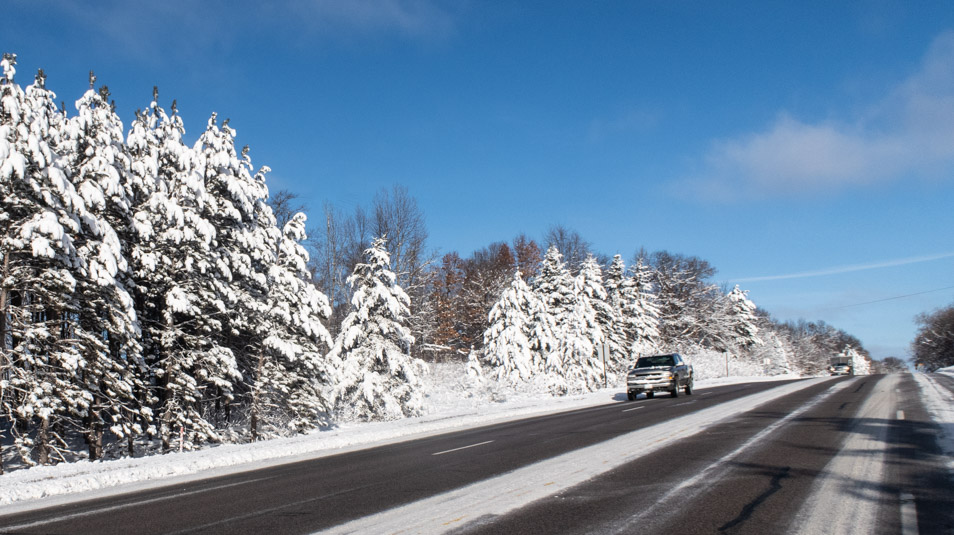 Trees hung onto their snow along Riverside Drive.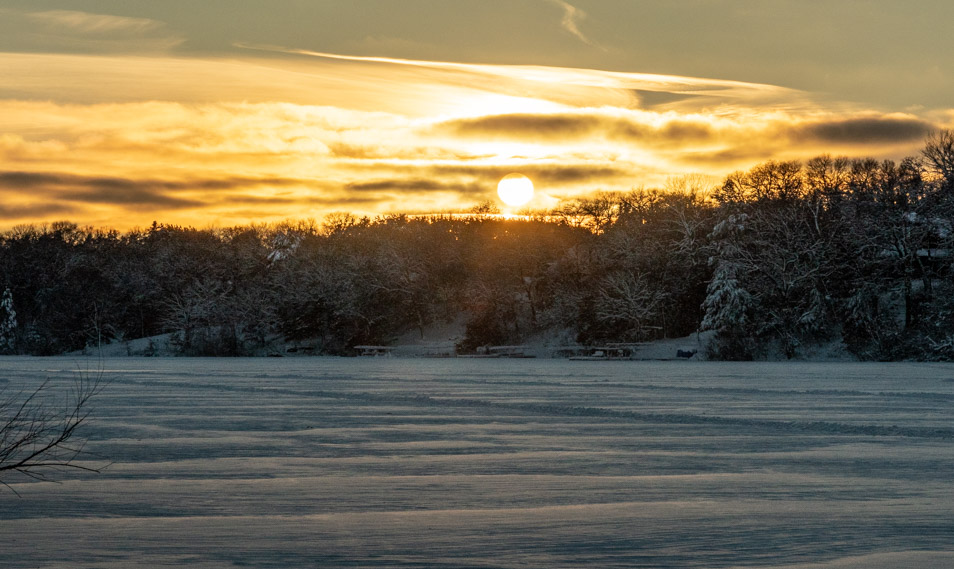 Sunset that day was colorful over Gilbert Lake.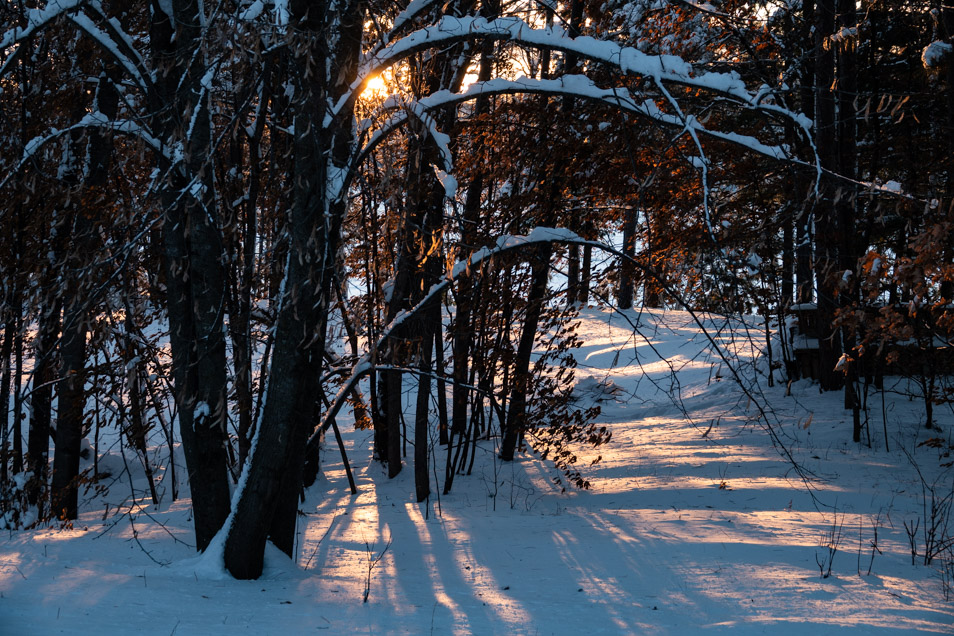 The sun's rays cast shadows over the snow covered landscape.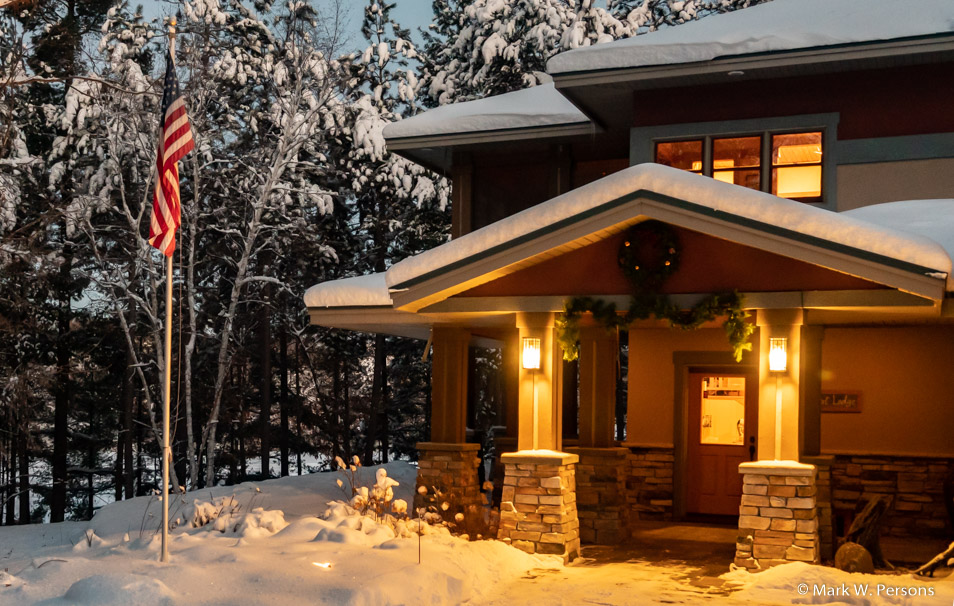 The warm glow of Gilbert Lodge was very inviting.
---
---
page last edited 12/30/2018