__________________________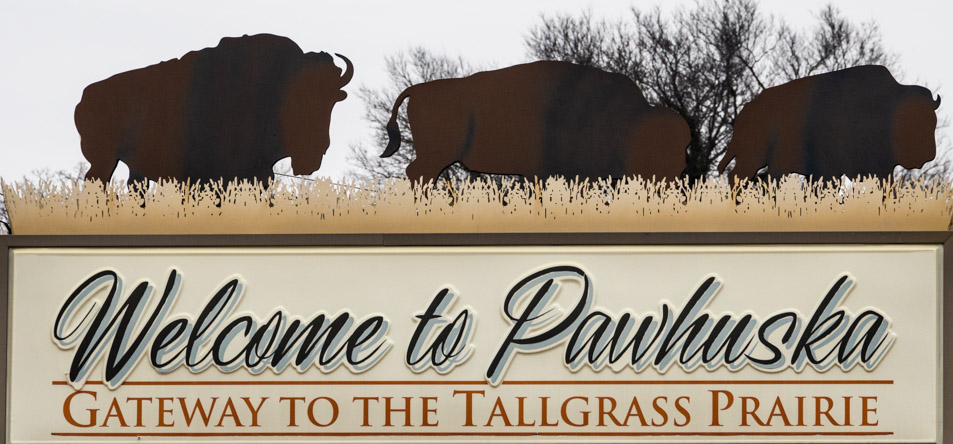 Saturday, December 8, 2
018:
Mark and Paula headed to a small town in Oklahoma. What for?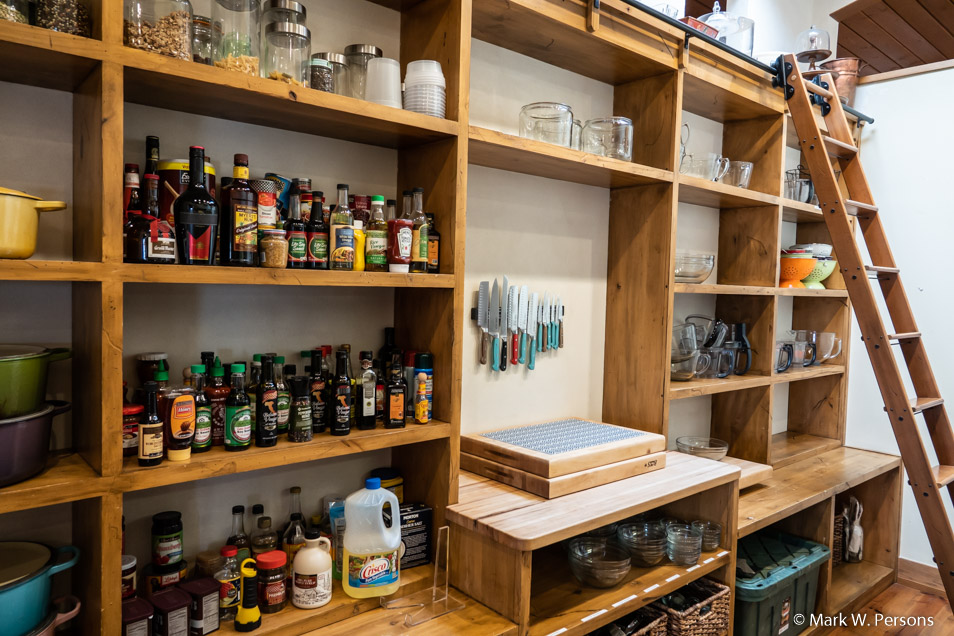 The pantry is a huge walk-in room with library ladder. Ree cooks for a lot of people.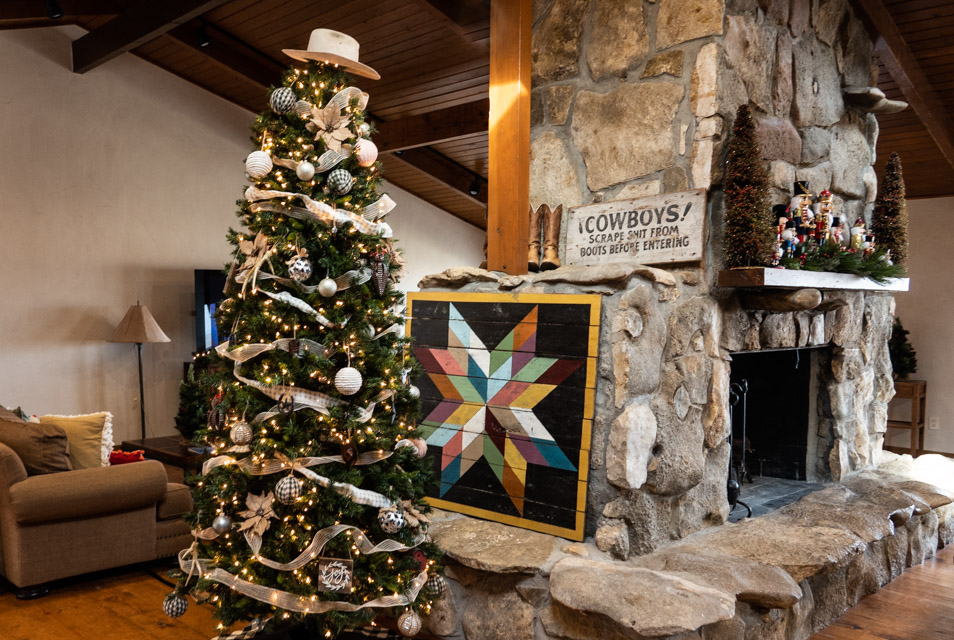 No star on this Christmas tree. A cowboy hat instead. Note the sign on the fireplace!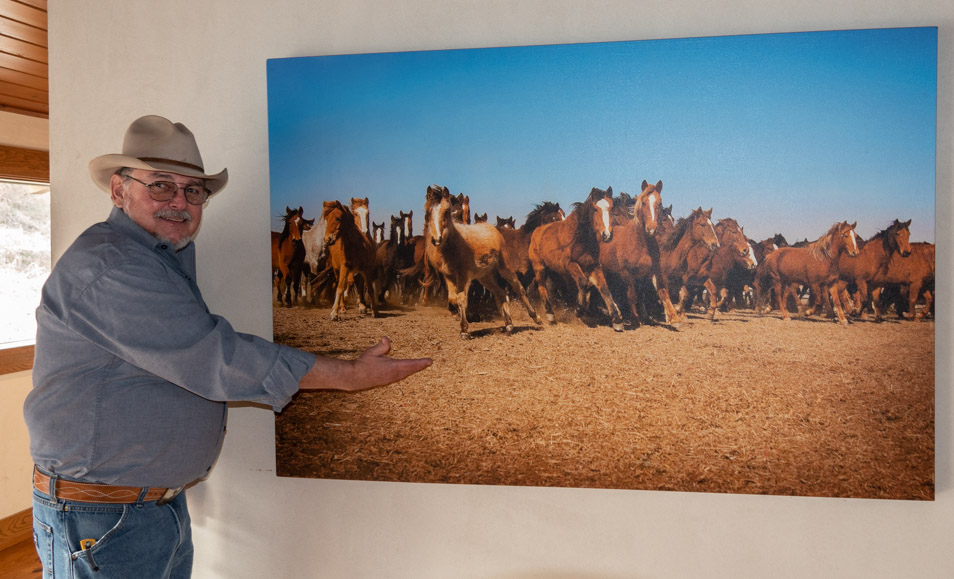 Cowboy Bill was the tour guide that day showing off a life he knows best.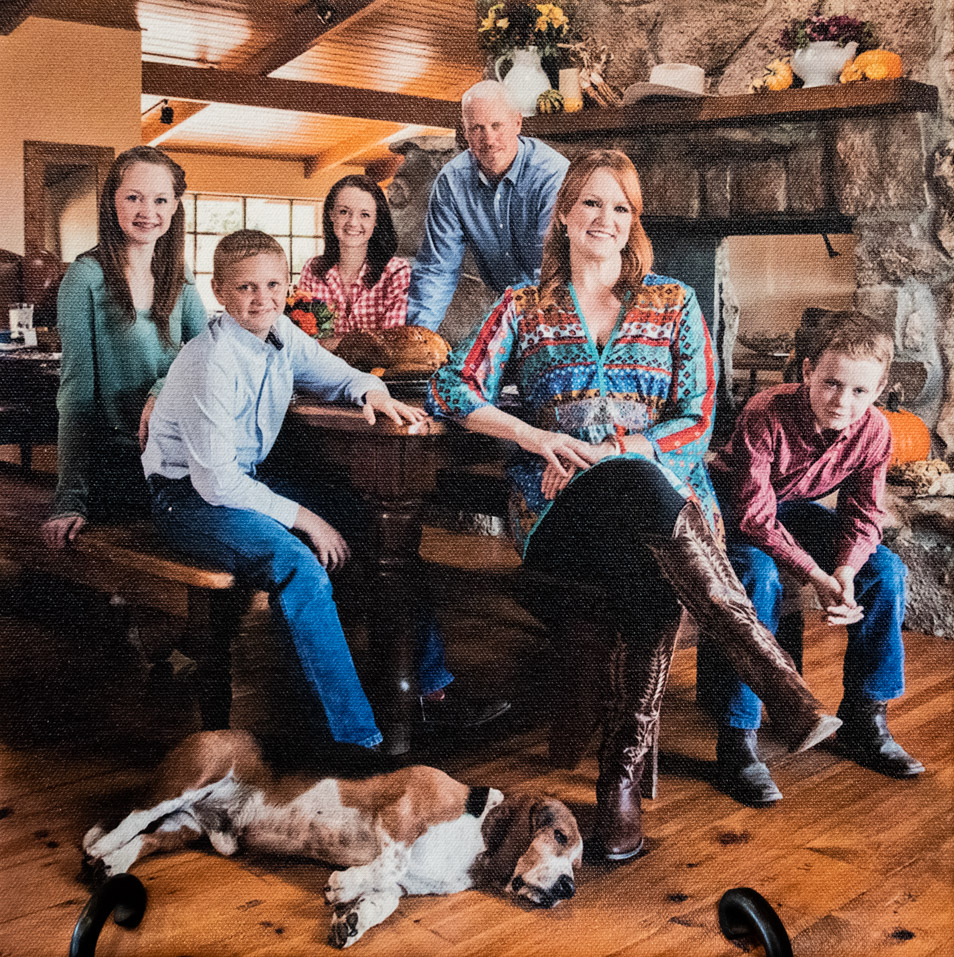 The Drummond family, as seen in this canvas print.

---
The ranch is about 15 miles out in the country. But, Ree's Merc (Mercantile) is in downtown Pawhuska.
The huge renovation project was detailed on her television program.

There is a bakery on site with Ree's favorite recipes faithfully reproduced.

Mark, Ree Drummond and Paula at a book signing. One more cookbook for Chef Paula's cupboard.

Dee's husband Ladd (on the right) is seen here conversing with a local cattleman. Note the toothpick in his mouth.
This is real down-home Oklahoma living.

The Mercantile restaurant serves steak to cattlemen and visitors alike. What else would they want?
---
---
page last edited 12/20/2018