__________________________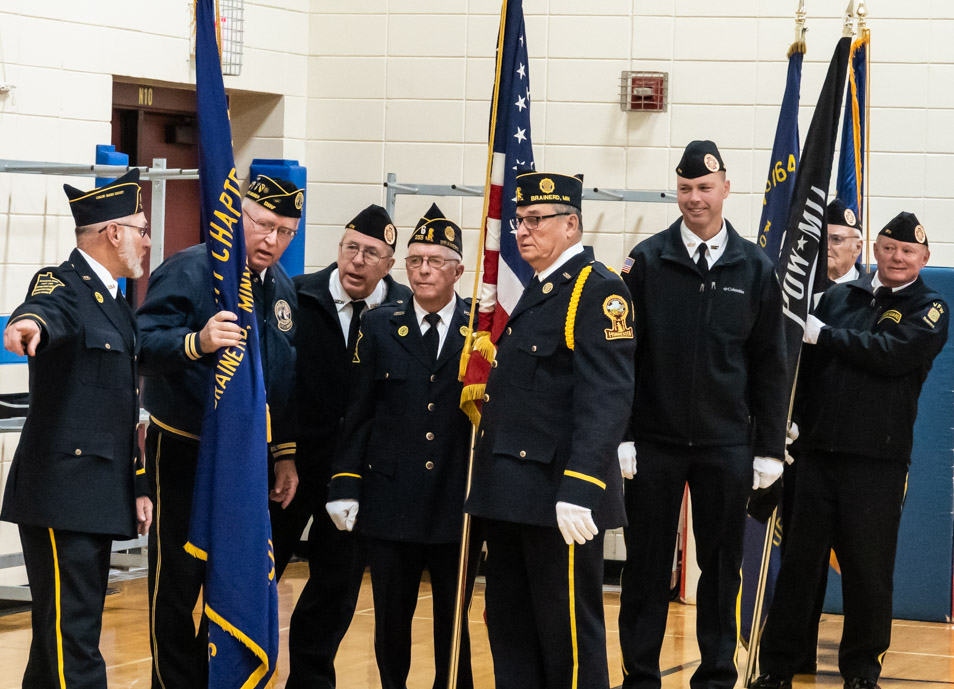 Monday, November 12, 2
018:

The Brainerd Honor Guard was getting ready for Veterans Day ceremonies at Riverside Elementary School.
Veterans Day was on a Sunday this year so they held this event on Monday.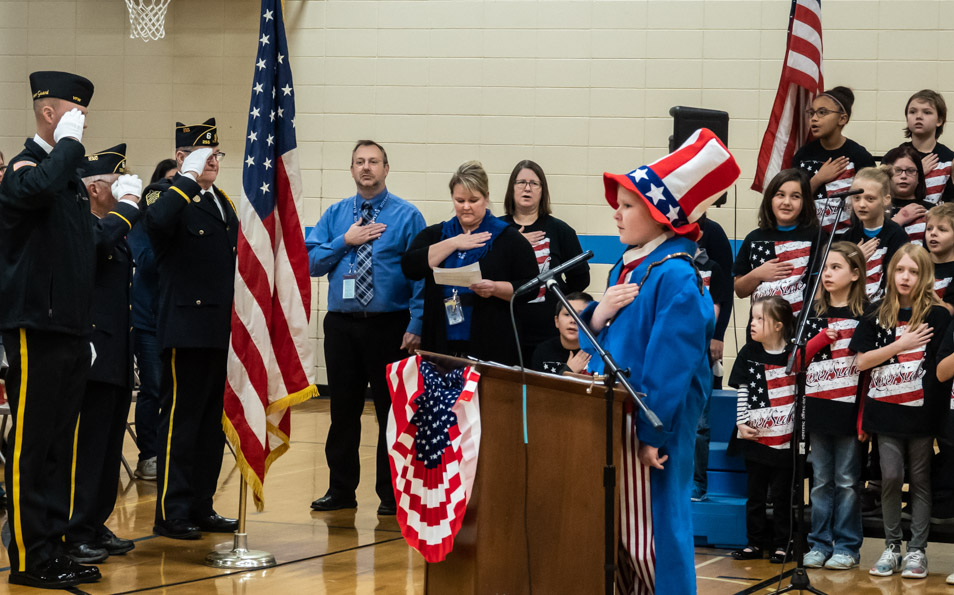 The flag was presented, then the Pledge of Allegiance was led by Uncle Sam.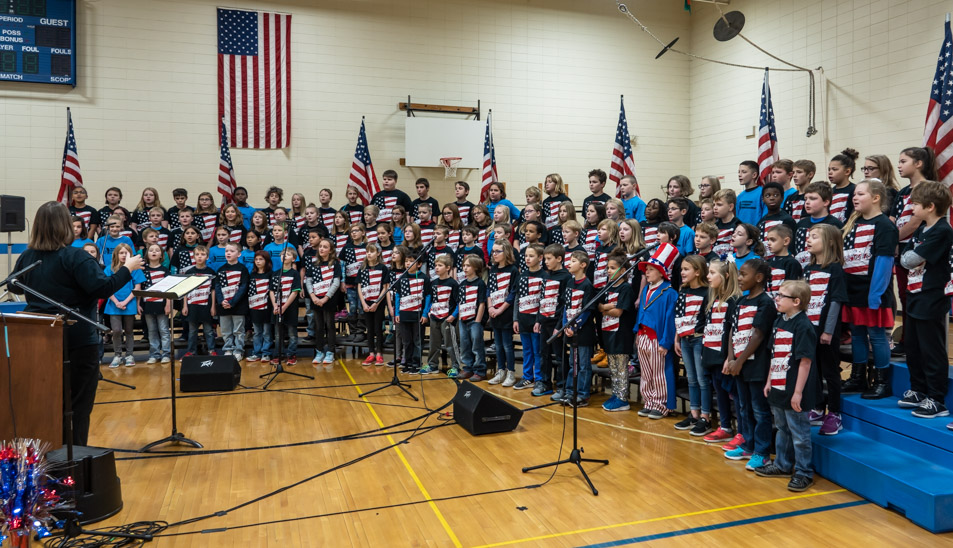 The students sang patriotic songs.

They also gave speeches about what it means to be an American.

A local soldier brought his wife and spoke about life in the military. Very interesting.

The Youngsters thanked the Guard for being a part of the day.
They are called Honor Guards when serving at funerals, and Color Guards when presenting the flag at public functions.
---
---
page last edited 11/21/2018