__________________________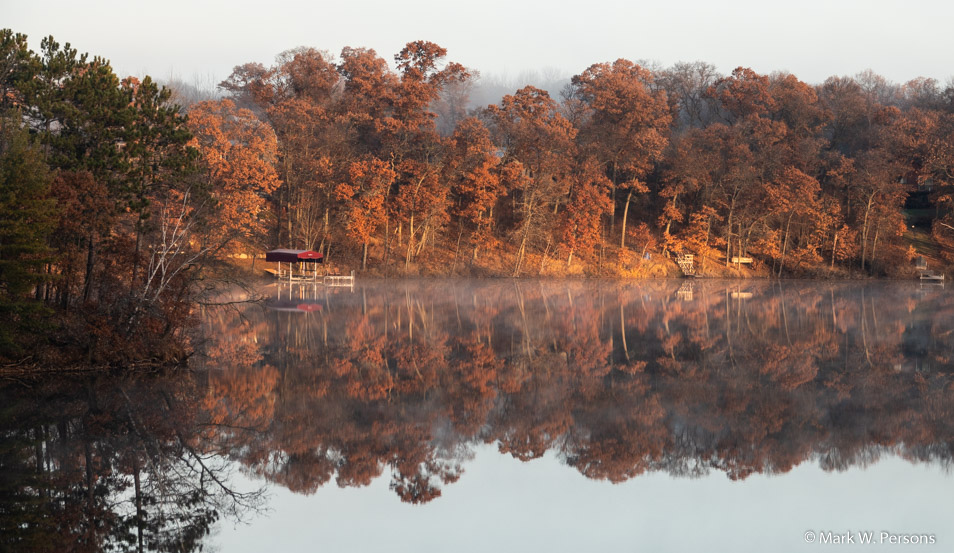 Thursday, November 1, 2
018:
The sun came up shining golden color on trees along Gilbert Lake.
Cool temperatures resulted in morning fog, as seen between the trees.

It was a good day for splitting firewood. Wood Splitter Mark was dressed in his U.S. Army work shirt from the 1960s.
He weighed in at 130 pounds then, but is more like 165 today. Paula says he looks like a "stuffed sausage" in it.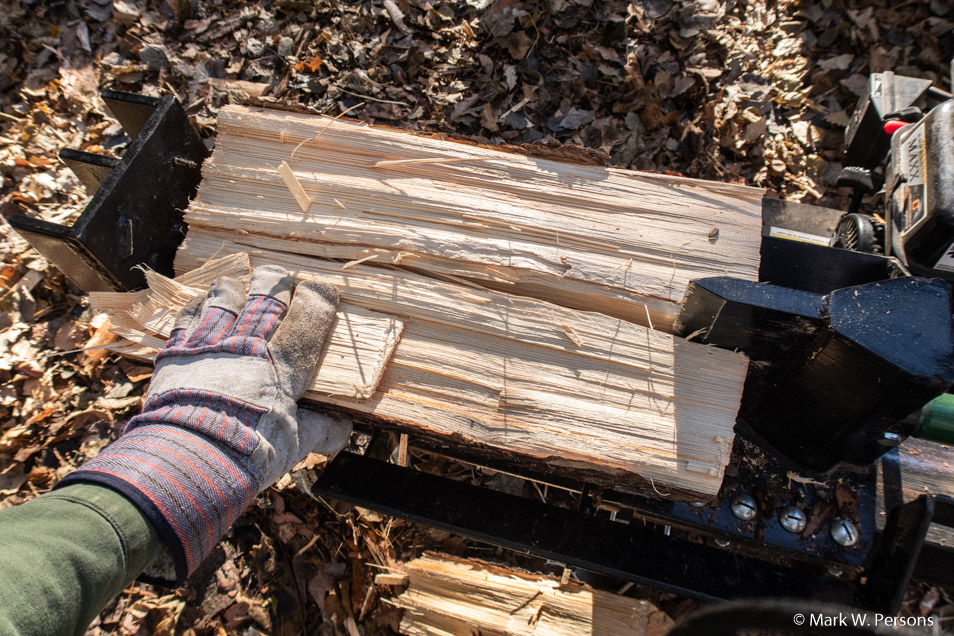 Wood Stacker Paula piled wood along the back of the outbuilding. All in just three hours of work.

Ahhh...the proof was in the Gilbert Lodge Grand Fireplace.
---
---
page last edited 11/15/2018