__________________________



Wednesday, January 10, 2
018:
There was a gathering of about 300 people at the Roundhouse Brewery.
The place was so named because it was a railroad switching yard and repair shop many years ago.

Now, as for the reason of all this:
Downtown Brainerd was selected as a candidate to win $500,000 from Deluxe Corporation for small business development.
Their goal is to help small town America. Hmmm, now that could be good for the Brainerd economy.
Brainerd was one of 20 towns in the competition, then the judging narrowed it down to 10. Brainerd is one of those.

The Brainerd High School Jazz Ensemble was there to provide upbeat music for the crowd.

The brass players were talented and spirited. Well done!

There was plenty locally brewed beer to go around. Lots of selfies were taken at this fun event.

Amanda
was on stage with Matt Kilian, president of the Brainerd Lakes Chamber of Commerce.
Matt and Brainerd mayor Ed Menk had much to say and had high hopes that Brainerd would be the winner this year.

Lots of enthusiastic people that night.

The place was filled to and beyond capacity.

A guitar player took over for the band and was liked as well.

Yes, this was a photo opportunity for many too. Go Brainerd!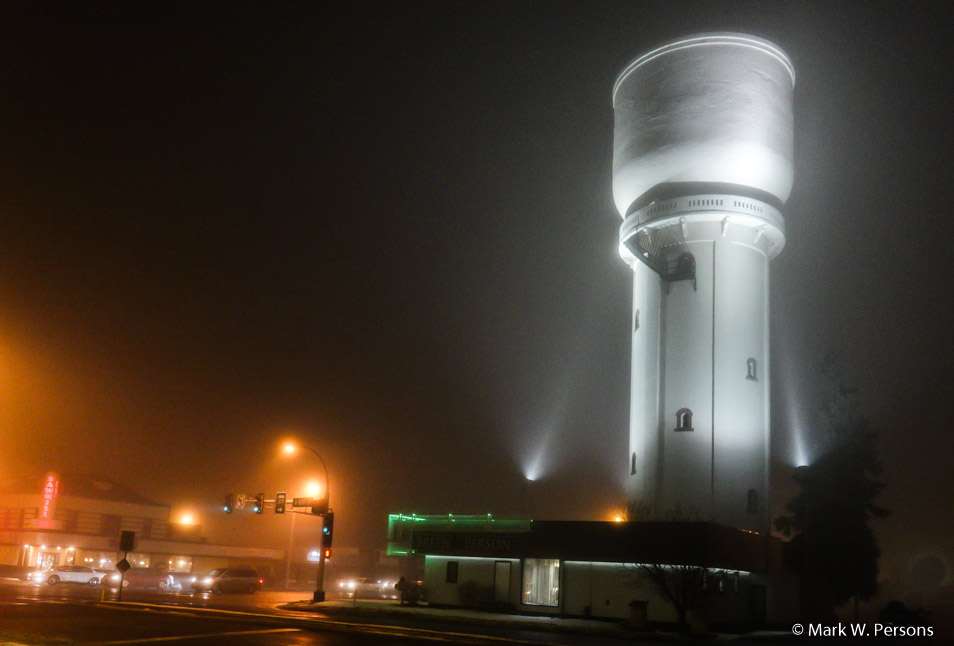 Brainerd's famous concrete water tower shown brightly that night, beaming with pride.
---
---
page last edited 01/18/2018