__________________________



Saturday, May 5
, 2017:
There's the sign post up ahead, turn north!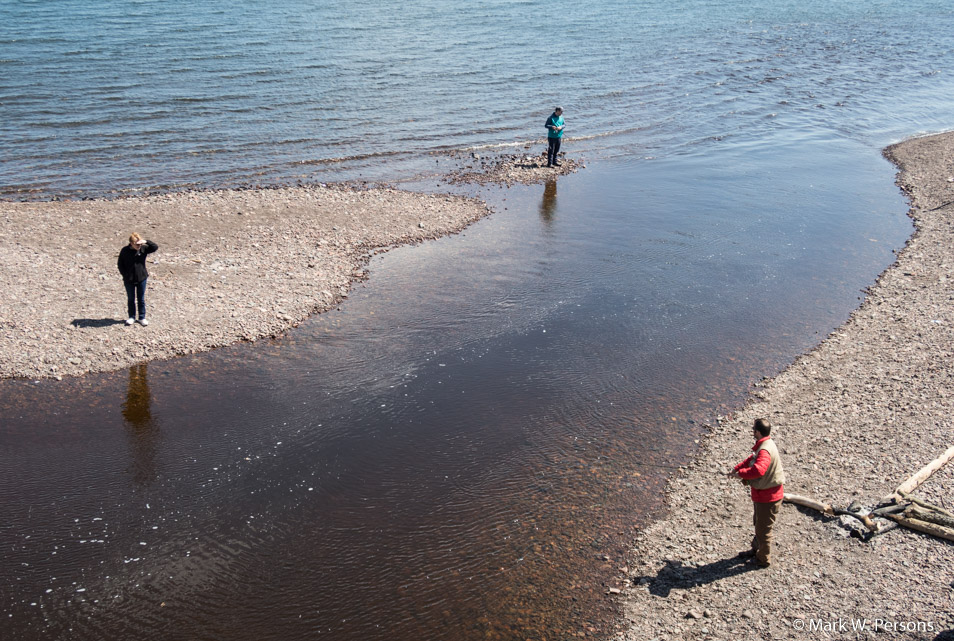 Paula watched for fish in the French River at the north edge of Duluth, MN, while fishermen were busy trying to catch some.
Deep Diver Paula often sees fish underwater while SCUBA diving.

Yes, a sea gull was watching for food too. Lots of gulls in the area along the Skyline Parkway.

Paula was fascinated by rocks piled high that didn't tip over as expected.
She tried to do the same with not much success. Better luck next time, Paula.
A few came paddling by to see how Paula was doing.

One last look at the North Shore of Lake Superior. Some call the lake Gitche Gumee.
---
---
page last edited 05/30/2017