__________________________



Friday, May 5
, 2017:
The Dynamic Duo of Mark and Paula headed to Duluth, Minnesota.
Looking out over the waterfront, they saw a cargo ship waiting its turn to loadbefore heading out over Lake Superior and beyond.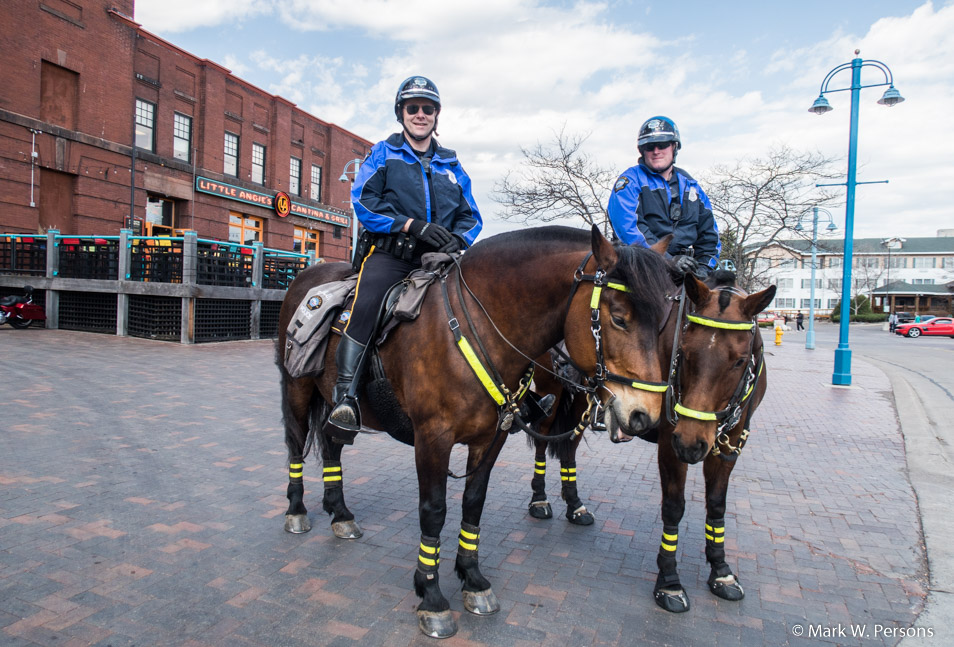 Two policemen on horses were on hand. The horses are named Rocky and Panky.
Hmmm...they are talking to each other. I wonder if they are planning a break? Nah...they are too well fed by the policemen.

This was an annual weekend where musicians show their talents and hope to be discovered.
The Amazing Grace Bakery and Cafe is one of the popular spots for musicans to play. It is not far from the Aerial Bridge.
These men were testing the waters and getting ready to fish for Smelt after dark. It was about 40 degrees with a stiff wind.
It takes a lot of fortitude to do that kind of fishing.
The Duluth hill overlooks the harbor and shown colorfully at sunset.
---
---
page last edited 05/28/2017