__________________________



Wednesday, April 26, 2017: Lots of twists and turns as Mark and Paula navigated their way through Las Vegas.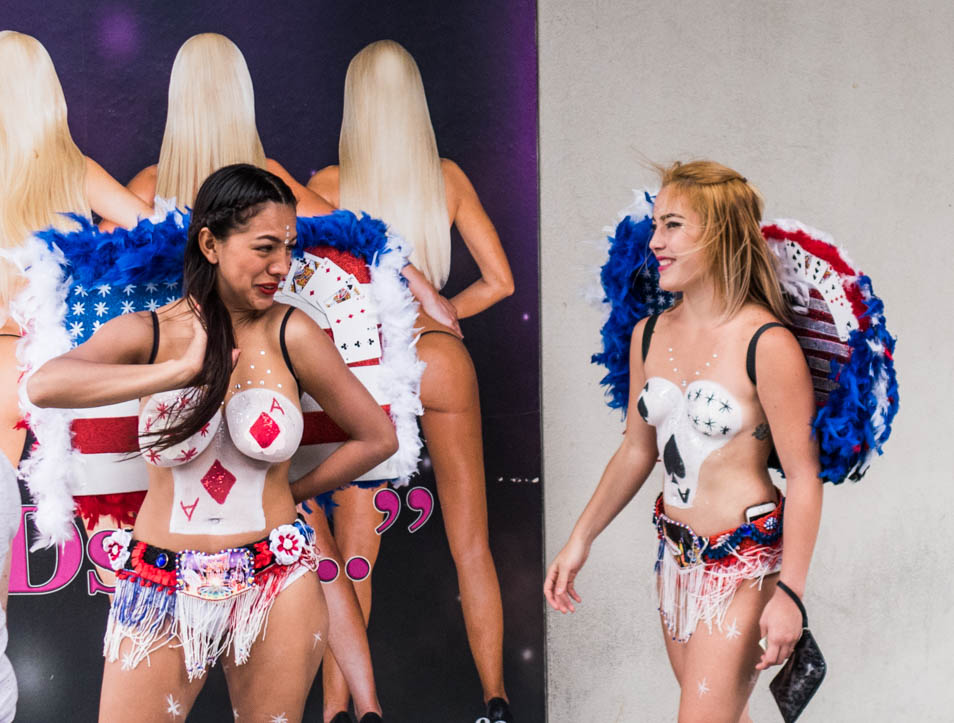 Also a few curves. It is amazing what you find on the streets. These ladies must know something about card playing!

Even Chewbacca of Star Wars fame was out delighting visitors. Lots of photos to take home too.

"Little Lead Foot Paula" decided she would like to take this fast car home.
Mark said it may have two wheels on the front, but only one at the back. Bad choice, better luck next time, Paula!

Then there was a gathering of Amateur Radio Operators. This ham was having guests give their call signs on a 2-meter two-way radio.

(l-r) Paula W0HA, friend Jim Burt N9AJT. his wife Kay, friend Shane Toven K0SDT, and Mark W0MH sat together at an Amateur Radio gathering.
Lots of fun conversation, but they did not win any prizes this year.

---
---
page last edited 05/21/2017