__________________________



Monday, April 24, 2017: The Dynamic Duo of Mark and Paula Persons looked around Las Vegas to see what was going on.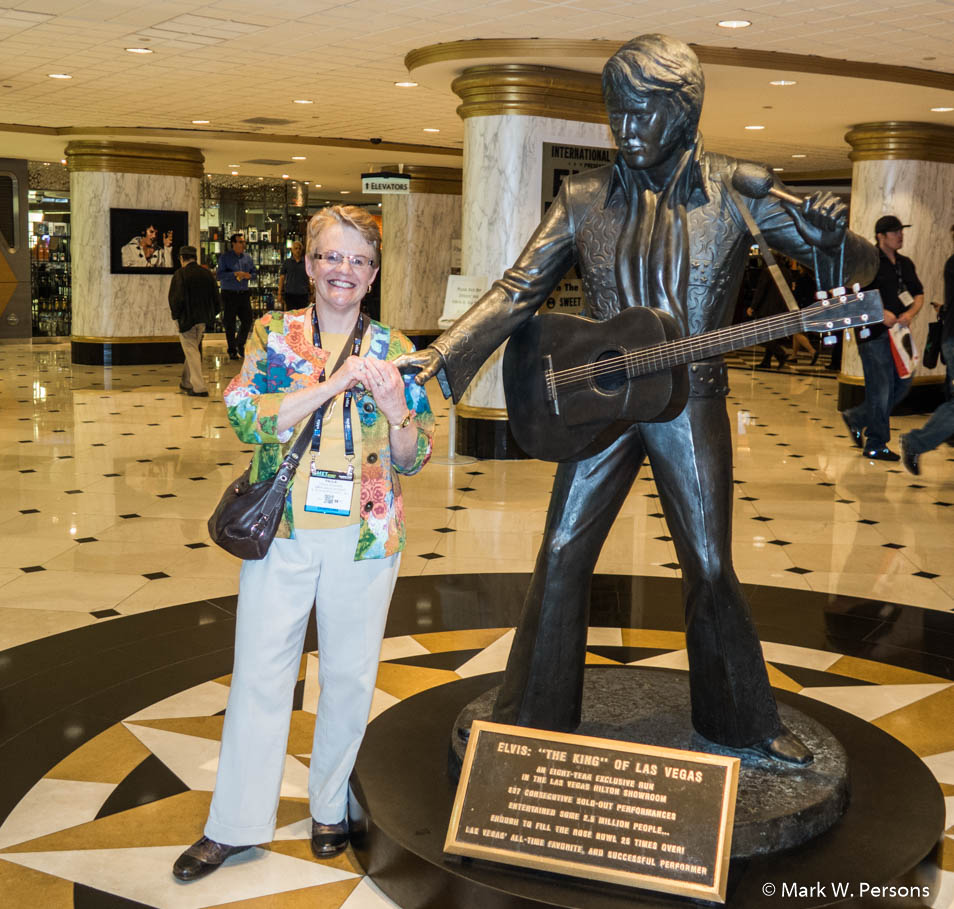 Paula ran into her old friend Elvis Presley. Elvis did an eight-year run as an entertainer at the Las Vegas Hilton, years ago.

Then it was over to Caesar's Palace to see ancient Rome in its glory days.

The Greenbacks were there with a suitcase of money that they won at Harrah's Casino. Those lucky people.
Look at the size of her diamond ring! This is Las Vegas.
---
Then it was off to check out one of Guy Fieri's restaurants. You've probably seen him on the Food Network.

A huge burger and fries, then a huge chocolate dessert. Who could pass that up?
Guy goes around the country to find great restaurants for his television program and comes back with recipes for his own eateries.

---
---
page last edited 05/16/2017