__________________________



Saturday, February 4, 2017: It was the annual gathering of Scorpion snowmobile enthusiasts. The event took place on Serpent Lake at Crosby, Minnesota.

Just a few of snow machines that date back more than 50 years.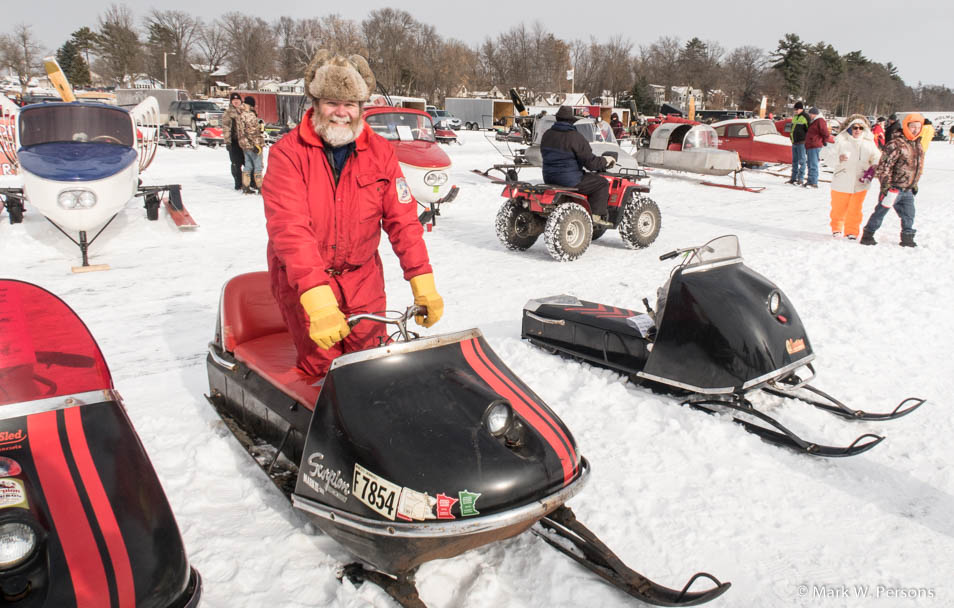 Scorpion snowmobiles were manufactured in Crosby, Minnesota, from 1959 to 1978 when the company was purchased by Arctic Cat.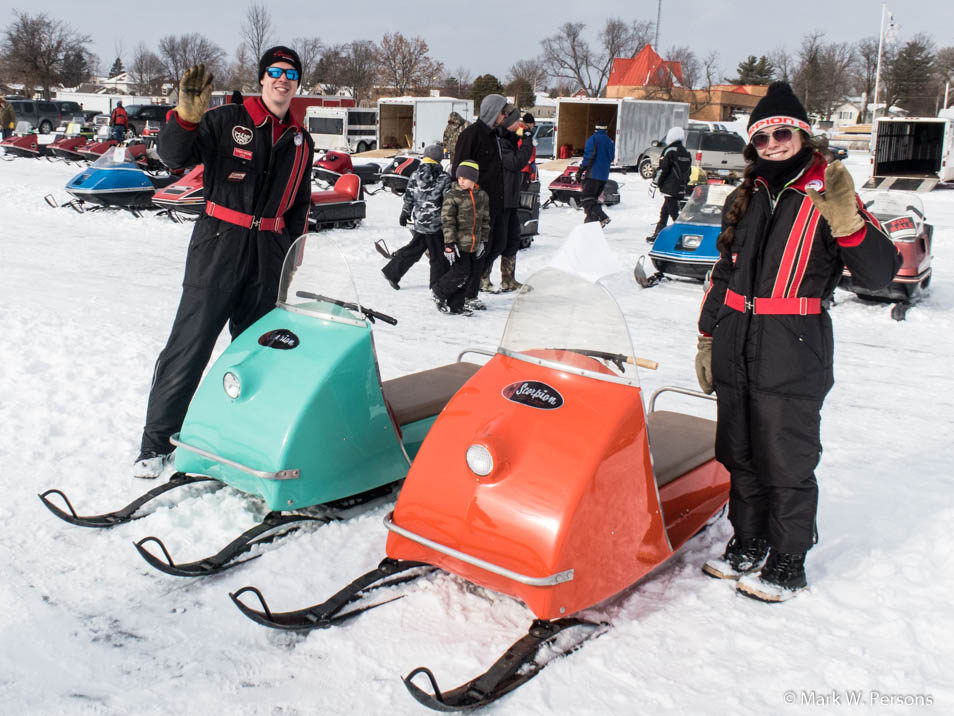 Collectors love old machines that were often born before they were.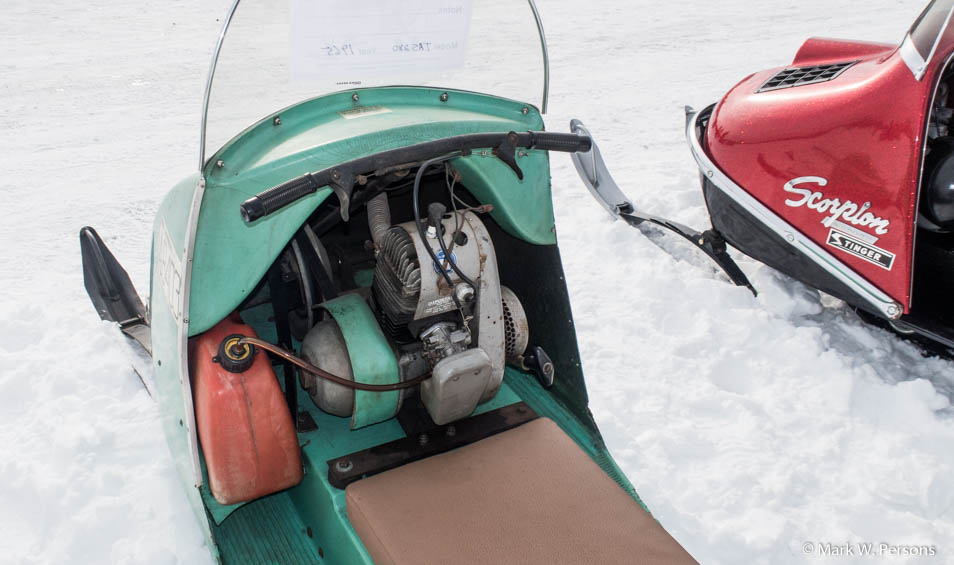 Scorpions were once promoted by movie star Chuck Connors. A simple design by today's standards. Users pulled a cord to start the engines.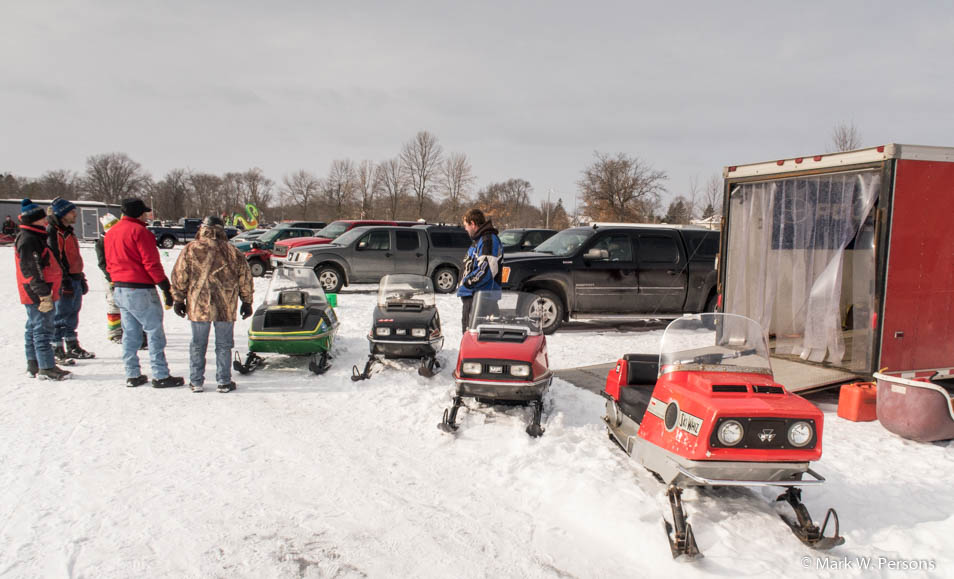 These are Massey-Ferguson snowmobiles that were manufactured under contract in Crosby by Scorpion. Note the two headlights on each one.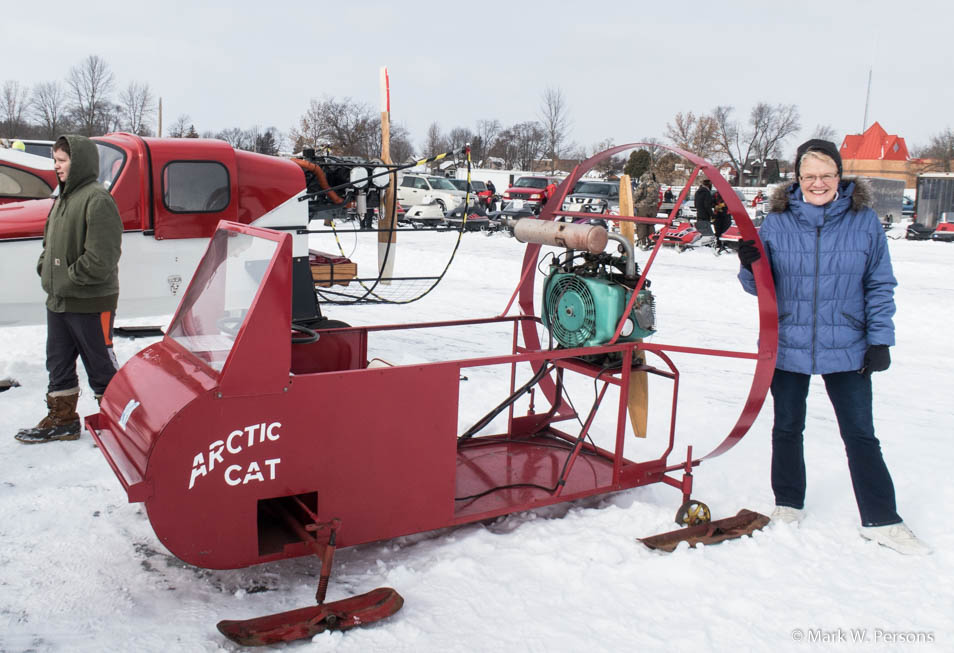 Paula liked the 1950s Arctic Cat with a Kohler engine and aircraft propeller. It is red like her car too.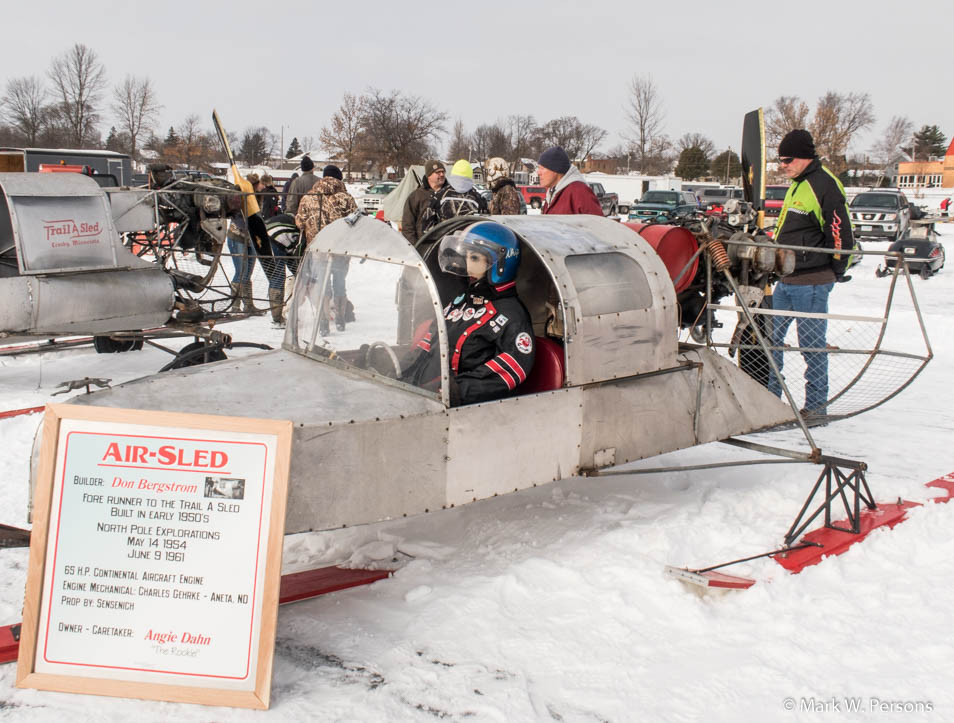 This Air Sled is from the 1950s and was involved in Arctic expeditions with its 4-cylinder Lycoming aircraft engine.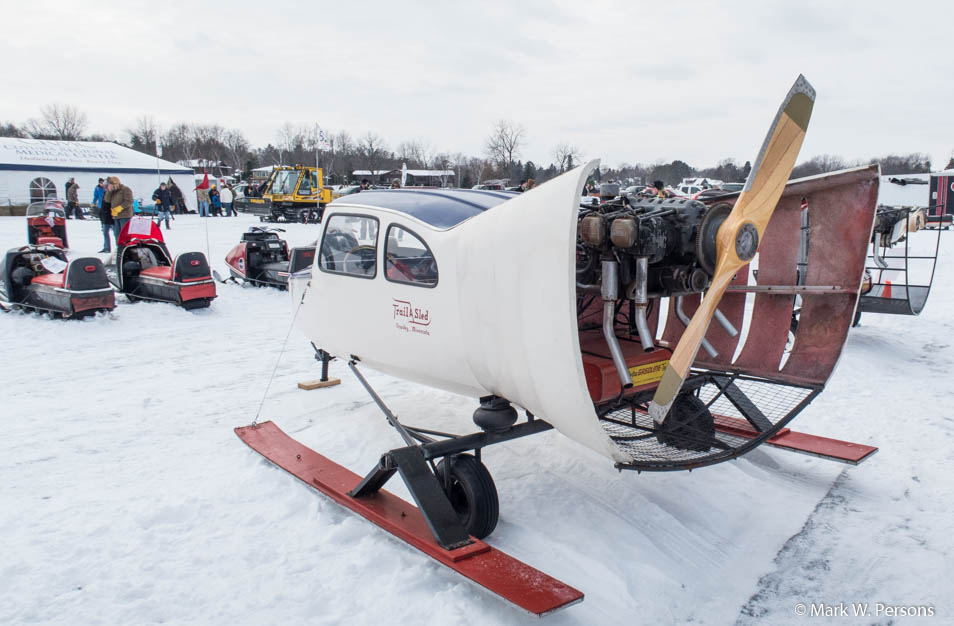 Here is a later model with the same theme. No brakes, but fast on ice and snow.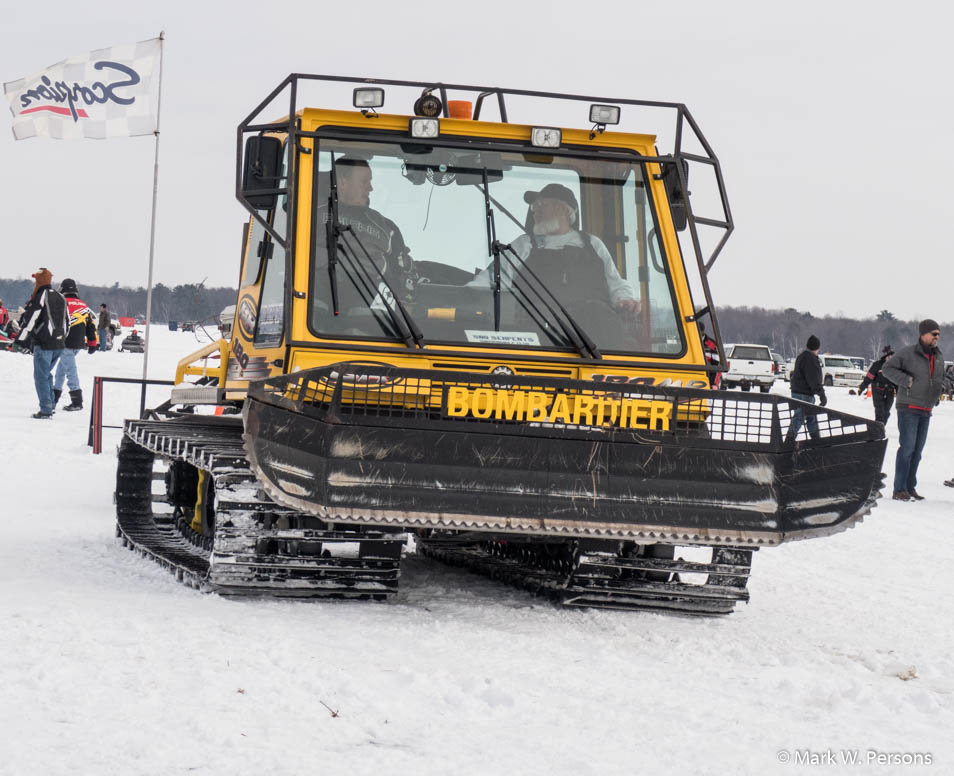 Then the big guy arrived. A Bombardier from Canada that can go almost anywhere.
---
---
page last edited 02/11/2017