__________________________



Wednesday, December 7, 2016:
Flags at the All Veterans Memorial, in Brainerd, Minnesota, flew at half-staff in observance of the 75th anniversary of Pearl Harbor Day.
It was a cold and snowy day, not like Pearl Harbor, Hawaii on "The Date Which will Live in Infamy."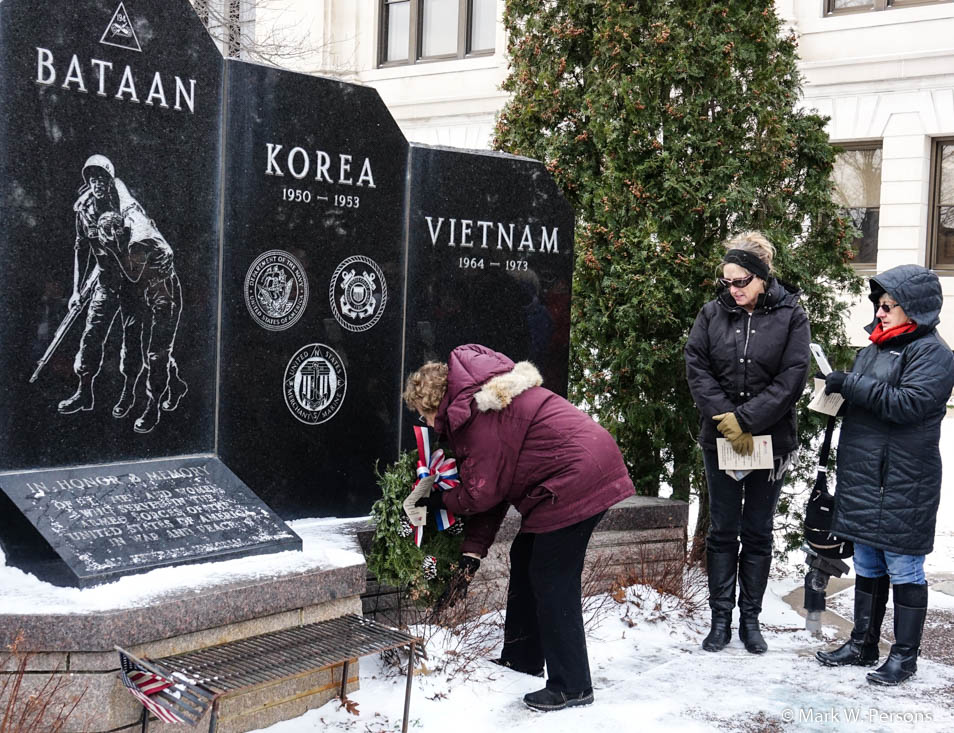 They laid a wreath at the All Veterans Memorial to honor those who died in the unprovoked and dastardly attack by Japan on the United States.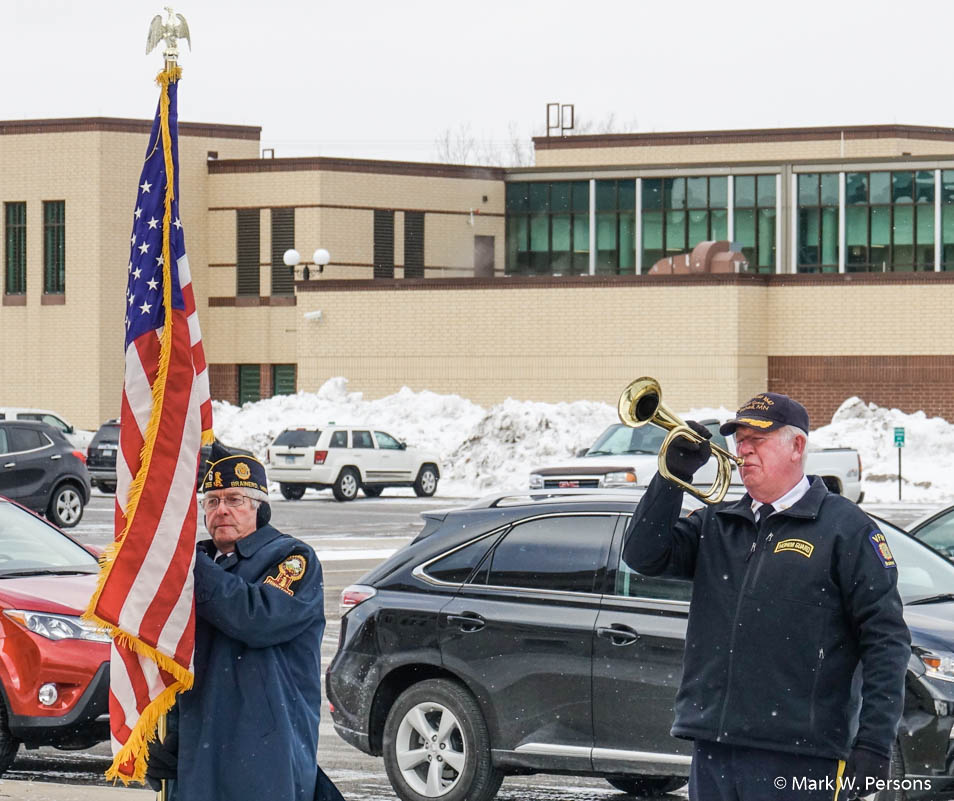 Marty Judd was the bugler that day, playing Taps. Nicely done.

The DAR invited all present into a meeting room in the Crow Wing County Courthouse. They ran a video by PBS titled, "Pearl Harbor, USS Oklahoma,: The Final Story." The hour-long video detailed the Oklahoma being hit by several torpedoes on December 7th, 1941, then sinking with 429 hands on board. It went on to say that not all bodies could be identified at the time, but some remains of sailors have since been identified by DNA records and have been buried as per the wishes of remaining family members.

---
---
page last edited 12/19/2016