__________________________




Thursday, December 1, 2016: Mark and Paula headed to the Bentleyville Tour of Lights in Duluth, Minnesota.
This huge annual display draws many thousands to the waterfront.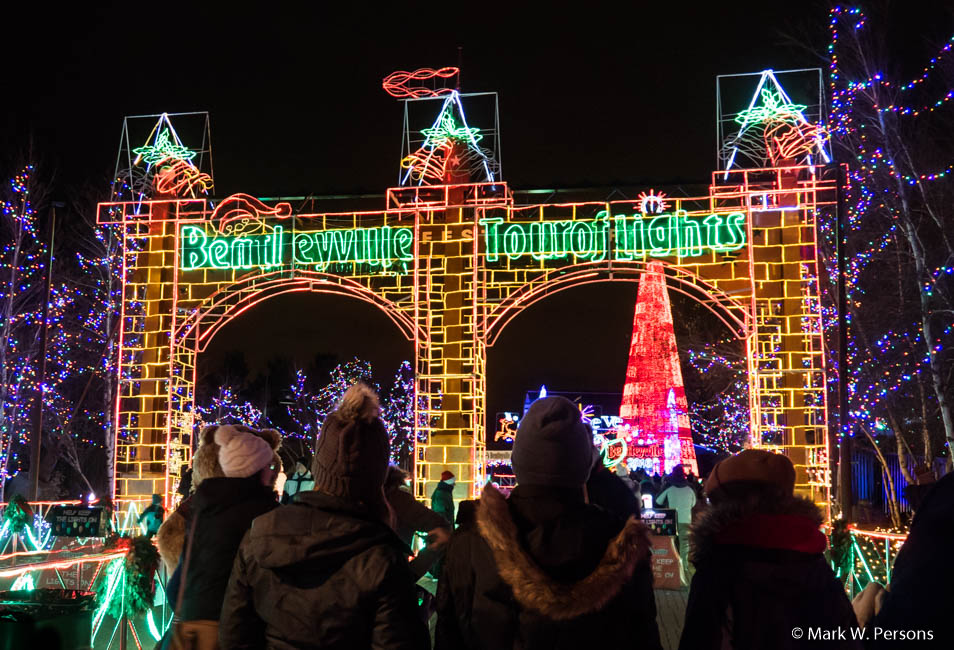 People come from many states away to be captivated by the theme and lights as they enter the park.

Huge displays depict scenes from times gone by.

Lighted tunnels take visitors along the display route.

Yes, a scene from 2000 years ago.

Then it is important to stop for a cookie. Who could pass this up?

There goes Santa now waterskiing???? Santa, you need to get busy with making Christmas presents!

Mrs. Santa was there to greet and be photographed with families.

No display of this type would be complete without a Thank-You to the troops protecting the freedom of our country.

---
---
page last edited 12/10/2016