__________________________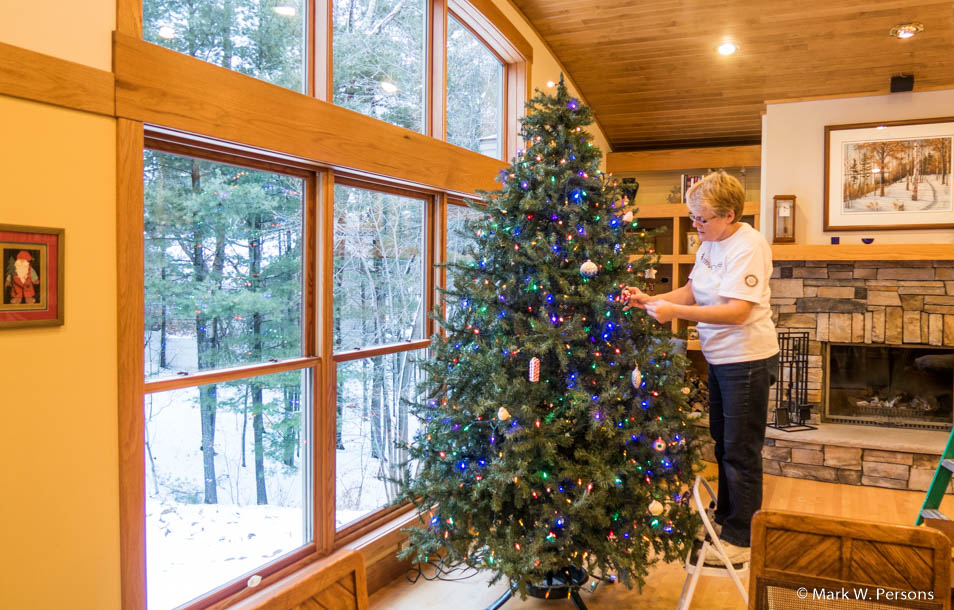 Friday, November 25, 2016: It was Black Friday, but tree trimmer Paula was busy decorating the Grand Christmas Tree at the Lodge.
She stood on the second step of a ladder to get to parts of the nine-foot tree....adoring it from the floor up.
Careful, Paula, Santa is watching from a small picture on the wall to the left.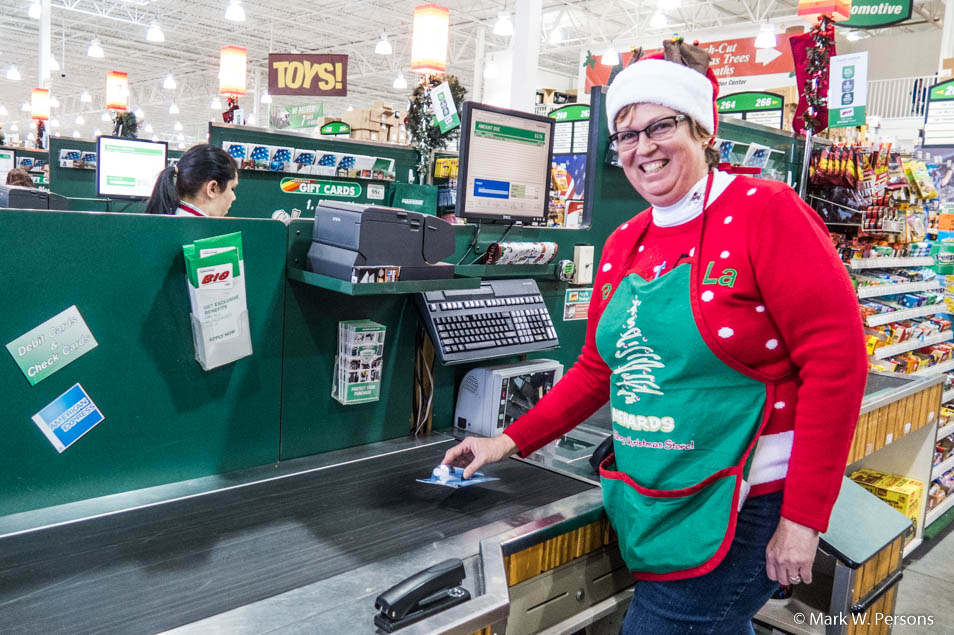 Mark headed out to Menards for supplies where he ran into Mrs. Santa.
She had just arrived from the North Pole to help with holiday shopping while Santa was preparing for this big night.

Trimmings were hung on the tree with care in hopes that St. Nicholas soon would be there.
The tree has 600 LED lights this year plus a trumpeting angel on top.

A roaring fire was lit in the Grand Fireplace in the Great Room that night as the sun was going down.

Paula's father was the son of Dutch immigrants. A tradition in the family was to put coal in the wooden shoe of anyone who was not good that year.
Paula, is that your shoe? Bad AGAIN?

After the decorating work, Paula settled down to a good book by the fireplace.
Safe from the Sea is a novel about a ship wreck on the Great Lakes that divided a family....to be reunited 35 years later.

Meanwhile, Snoopy was in the entry way with his sleigh and a reindeer. The sign on the sleigh says, "Let it Snow."

---
---
page last edited 11/26/2016