__________________________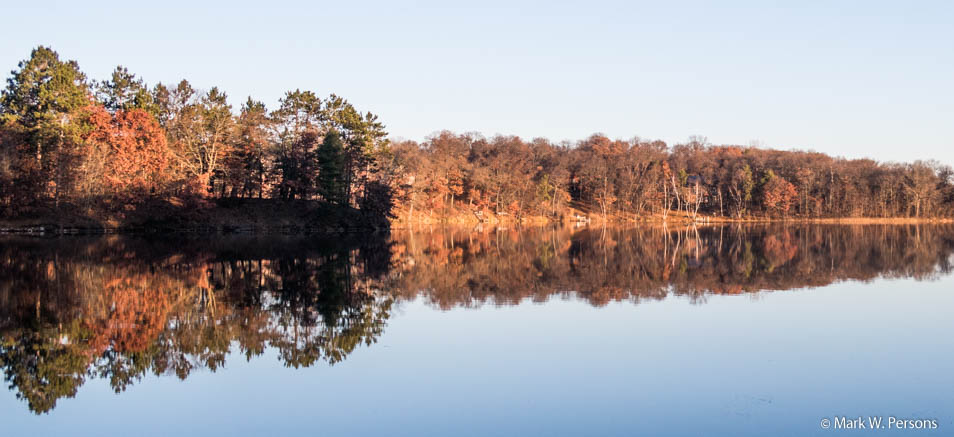 Thursday, November 3, 2016: The sun came up with warm colors spraying across Gilbert lake and reflected off the trees.
The lake was placid calm with no wind while temperature was in the 50s.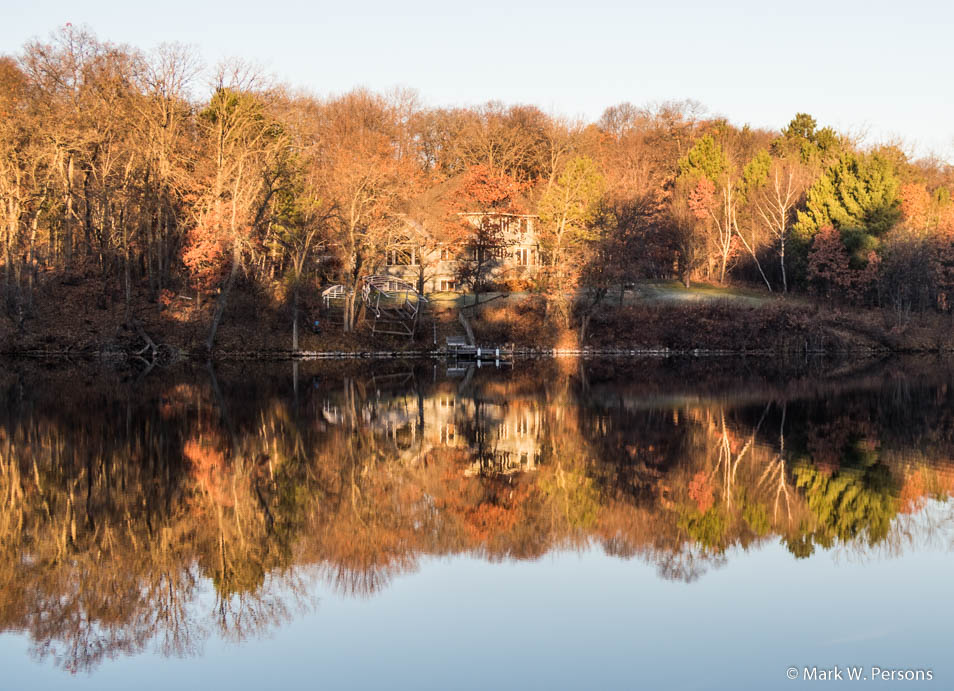 One lake home was reflected in the mirror finish of the lake.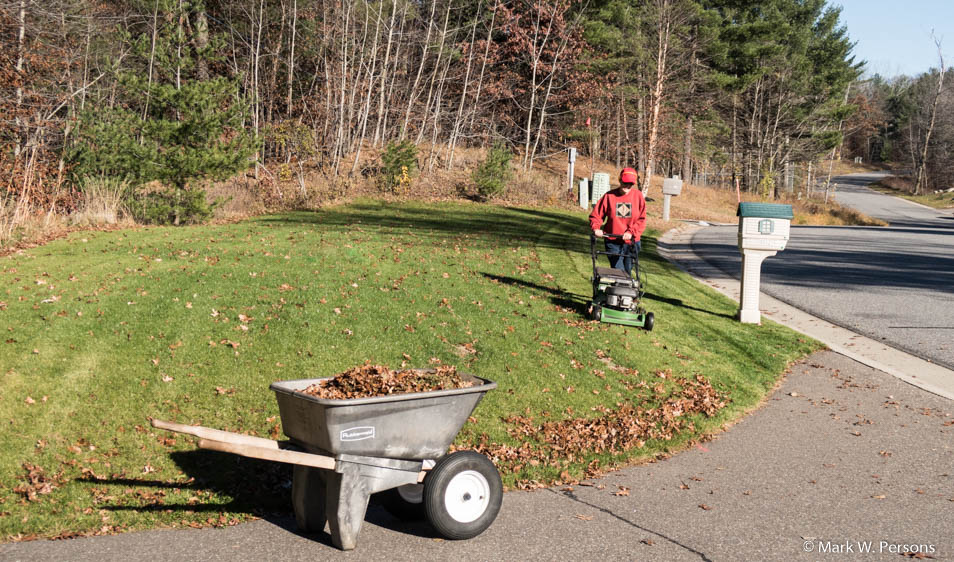 Lawn Mower Paula was out later in the day for one last jaunt around the lawn to pick up leaves.
Grass was growing slowly, but the leaf cover was piling up rapidly. Tough to keep up with at this time of year.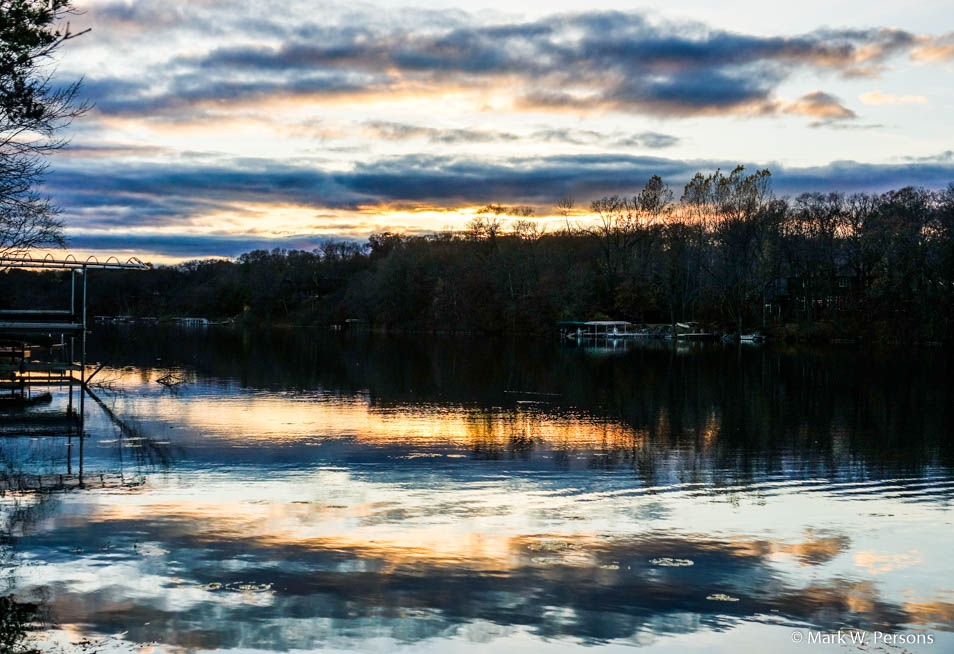 The tone of sunset told of weather to come.

---
---
page last edited 11/13/2016