__________________________




Sunday, July
31, 2016: "Salute to American Veteran" was a free music concert held at the Breezy Point Resort for veterans and their families.
The crowd was close to 1000.
Veterans from all over showed up. Mostly Vietnam veterans. One was visiting from Seneca Falls, New York.
Veterans in general know which way the world turns and are very responsible citizens supporting our country.
An Honor Guard from the Pequot Lakes American Legion were there to present the flag.
Then the music began. Curtis Olson made his country debut that night. Nicely done.

Then Penny Gilley took to the stage dressed just right for the night. She received a huge round of applause.
Doug Allen Nash was there too on guitar.

Penny passed out flags and the veterans loved it.

The crowd went wild as she sang and interacted with them.

People were dancing to the music.

More impromptu dancing. It was a fun crowd.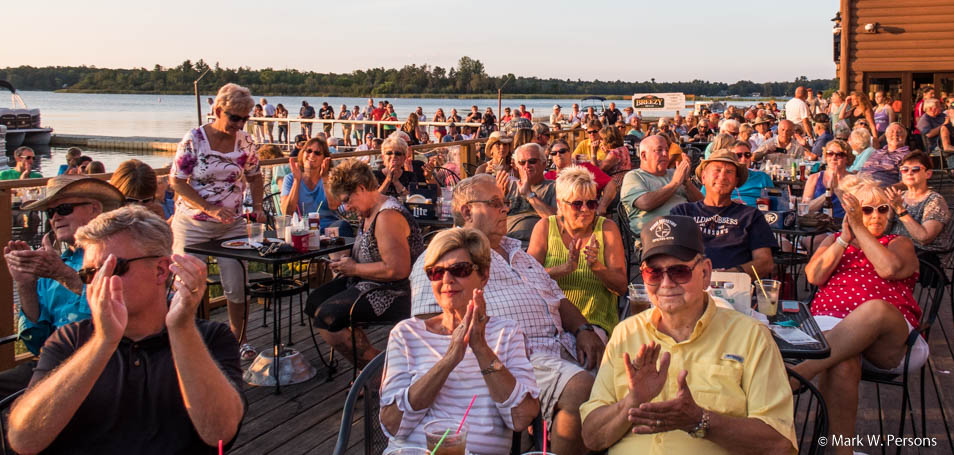 Great applause. The orange colors of sunset bathed the crowd.
---
---
page last edited 08/21/2016