__________________________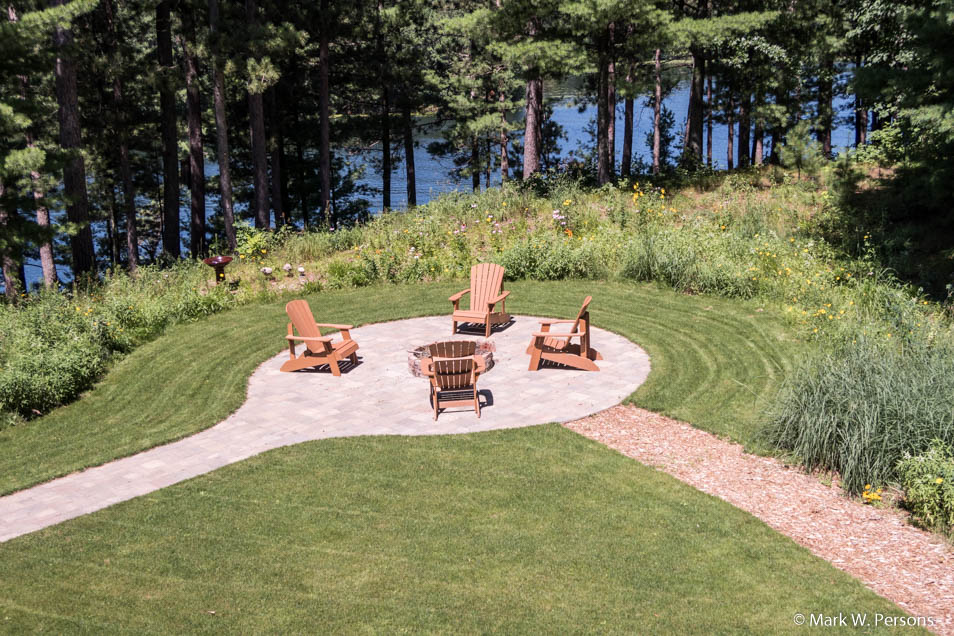 Sunday July 24, 2016: A beautiful day. Here you can see the lakeside of Gilbert Lodge with a fire ring surrounded by grass and wild flowers.
It is a tranquil area to sit and relax.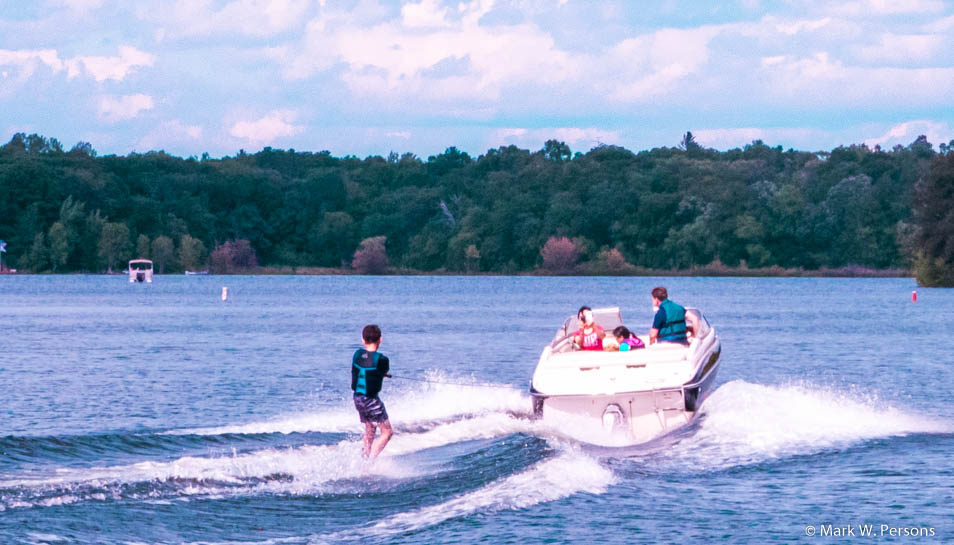 Out on the Gilbert Lake, it is a fun place for people.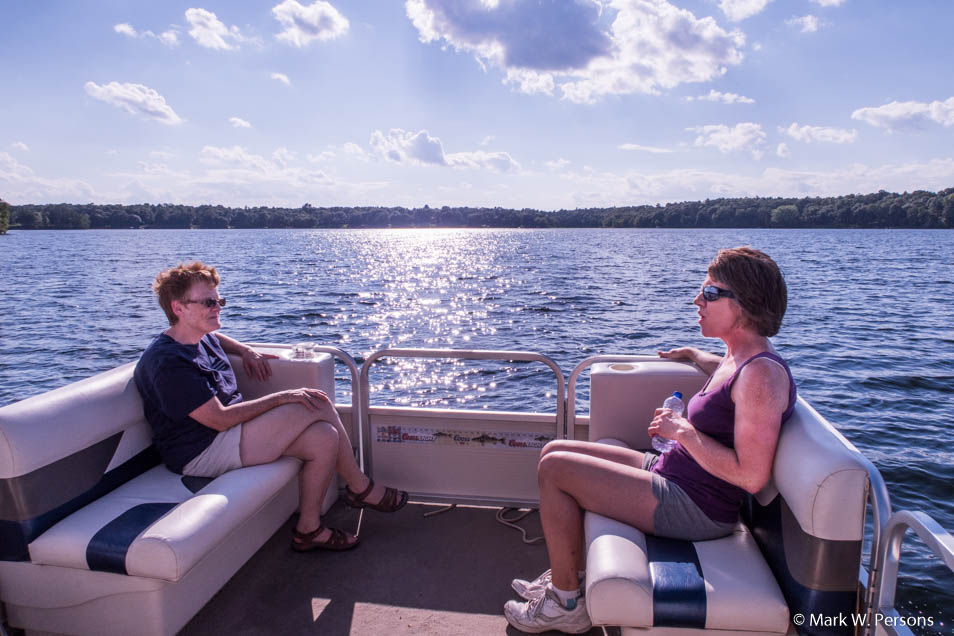 Good friend Karen Engen (on the right) is often a passenger on the Minnow. Always lots to talk about.
The sun was seen streaming across the clear blue water this day.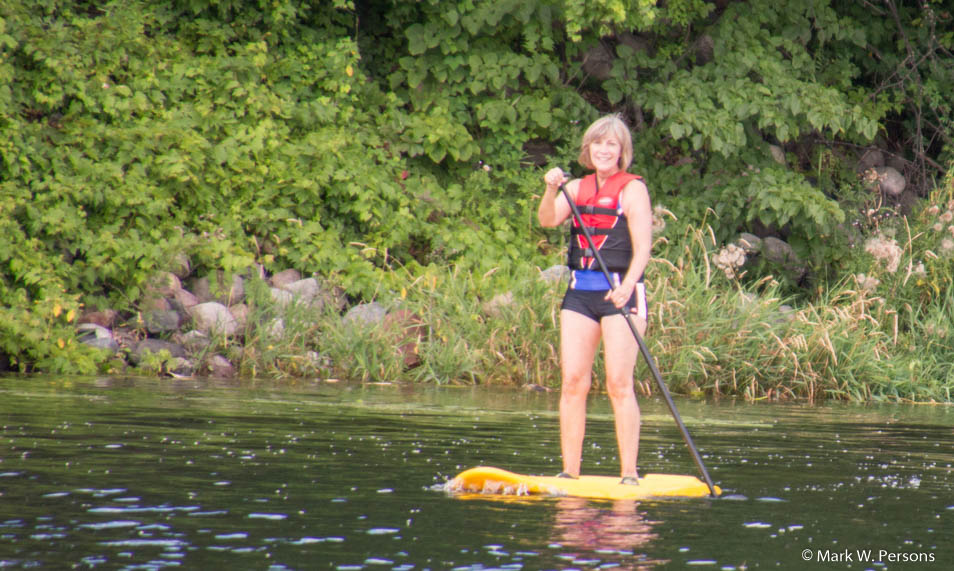 Paddleboarding is becoming a popular sport on the lake. More and more are seen, especially on warm days.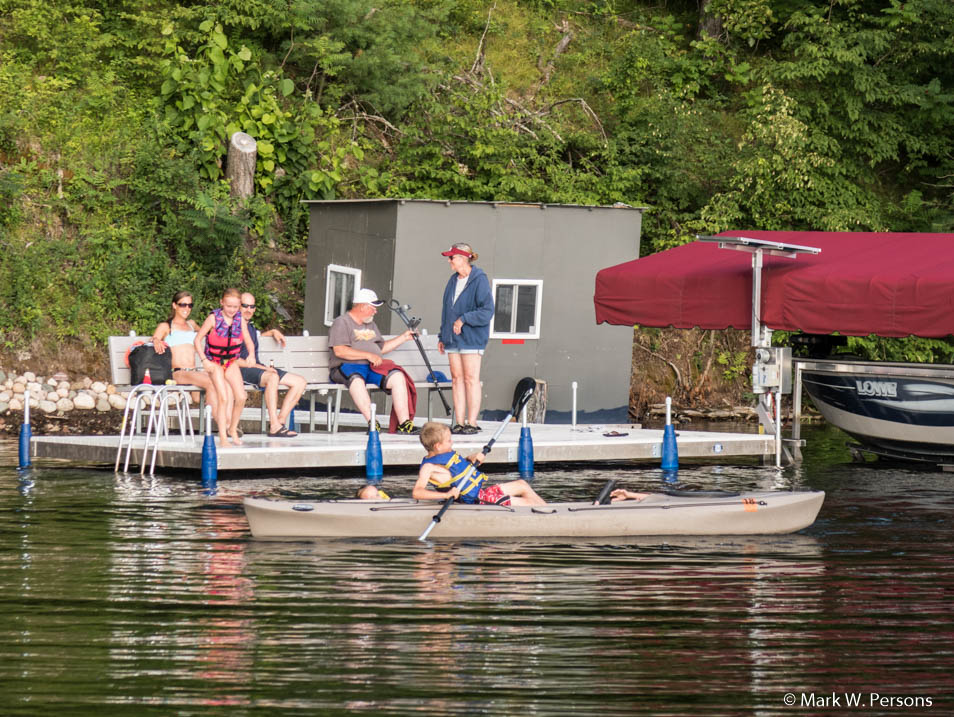 Kids love the lake too. They can't get enough of it.

Water temperature at this time of year is in the 60s to 70s, just right for swimming.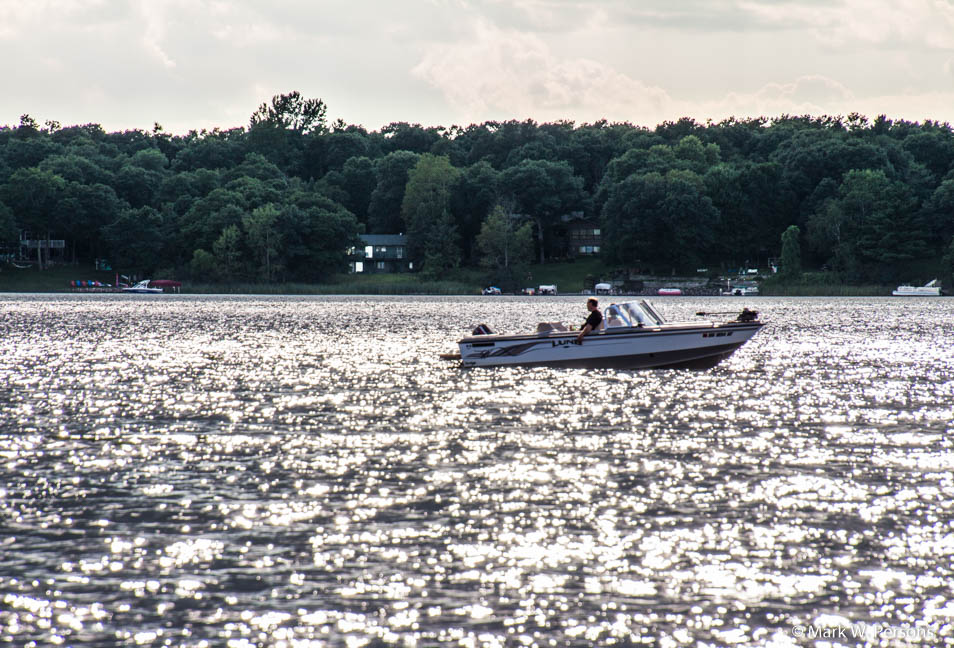 Fishermen like the lake too. No Walleye, but plenty of Northern Pike, Blue Gill, bas, and Crappies.
The sun shown over the lake in early evening causing "diamonds on the water."
---
---
page last edited 08/07/2016