__________________________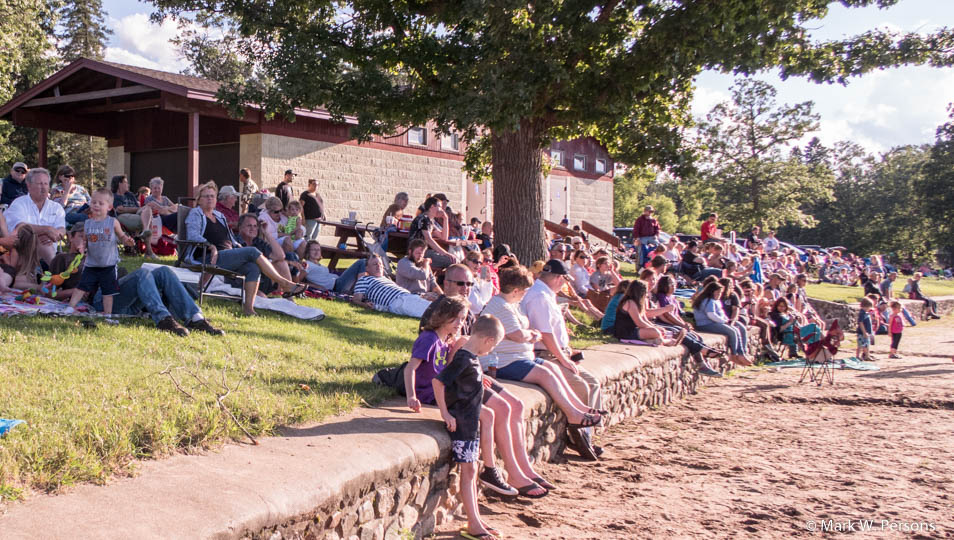 Sunday, July 17, 2016: About a thousand people gathered in Lum Park on Rice Lake in Brainerd to see water skiing stunts.
Just a small segment of the crowd is shown here.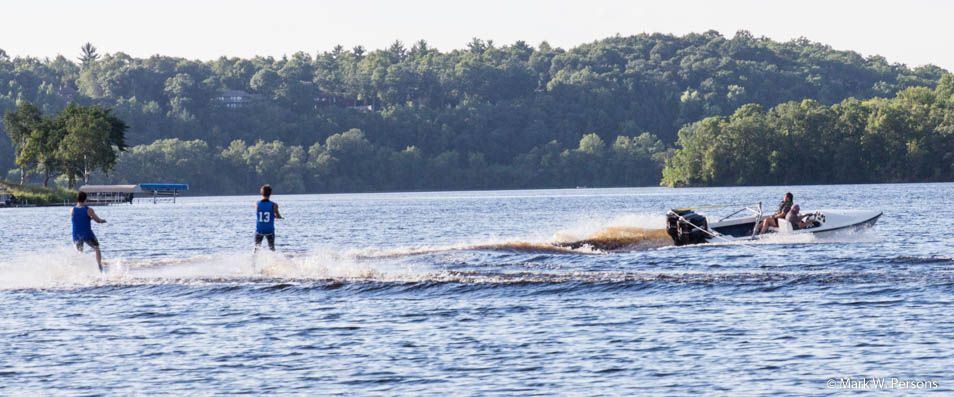 Plenty to see as the skiers warmed up.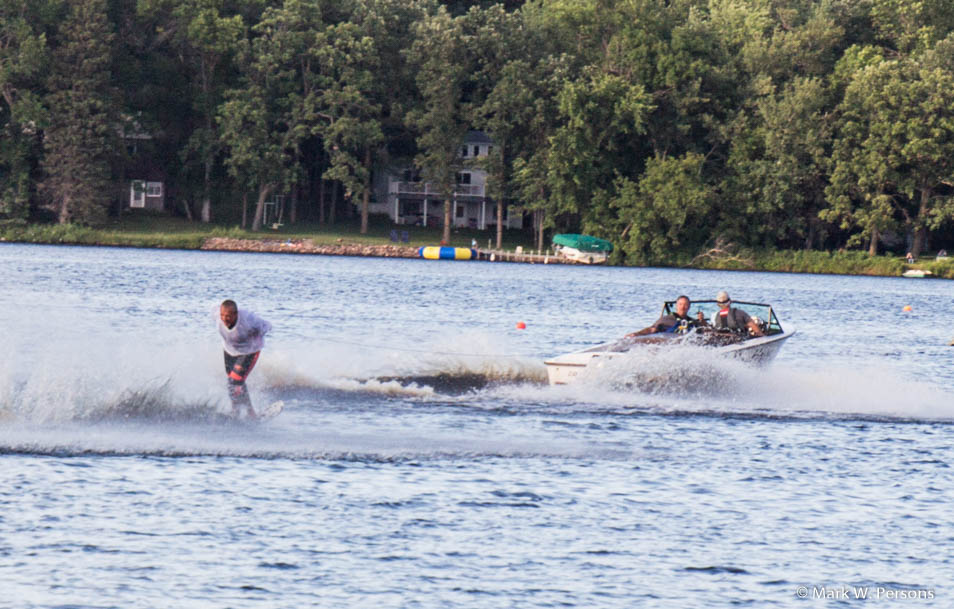 Not as easy as it looks.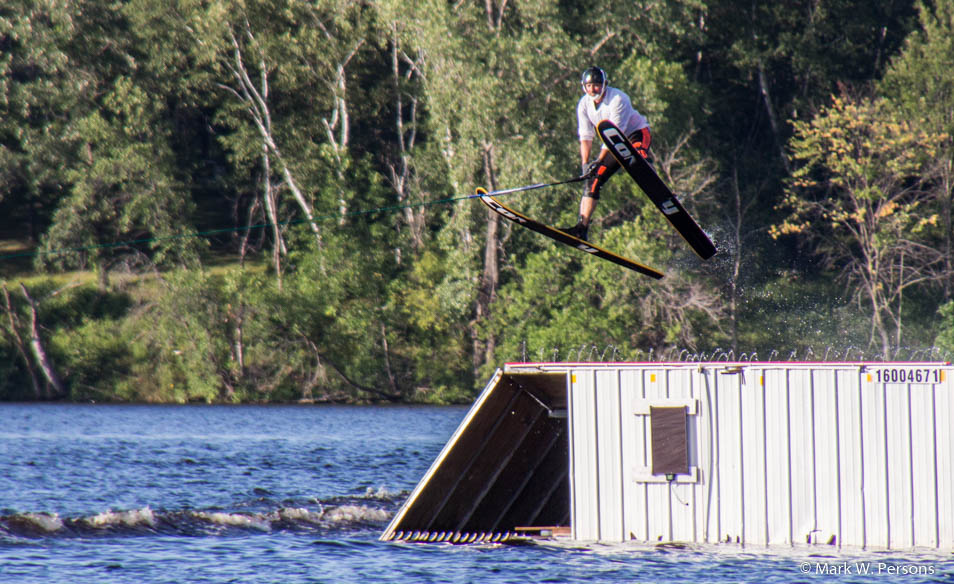 Then there was a jump.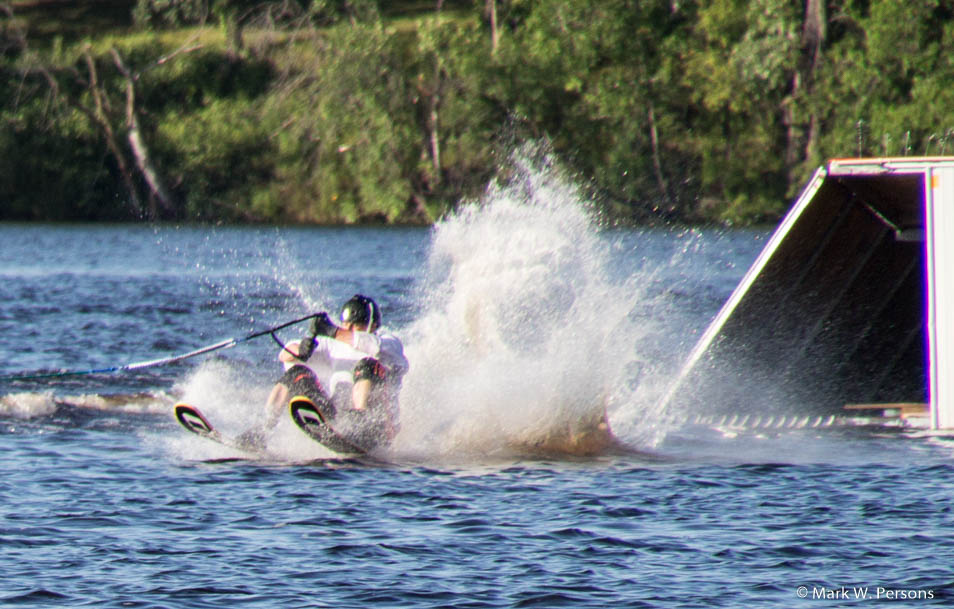 And the landing back on water. Ouch!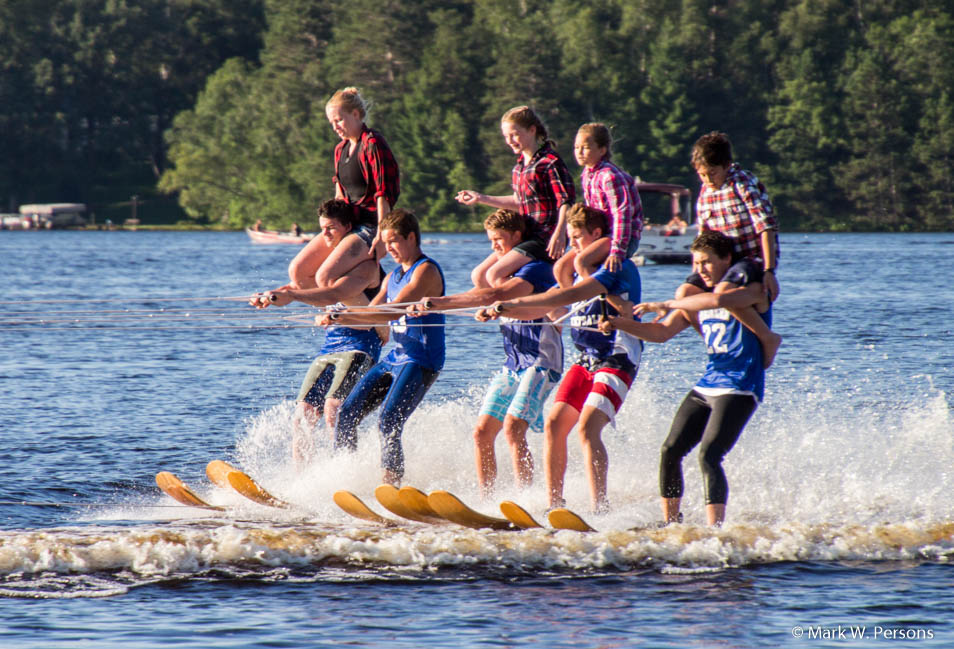 Skiers worked at creating a pyramid. Not easy to do and it took a few tries.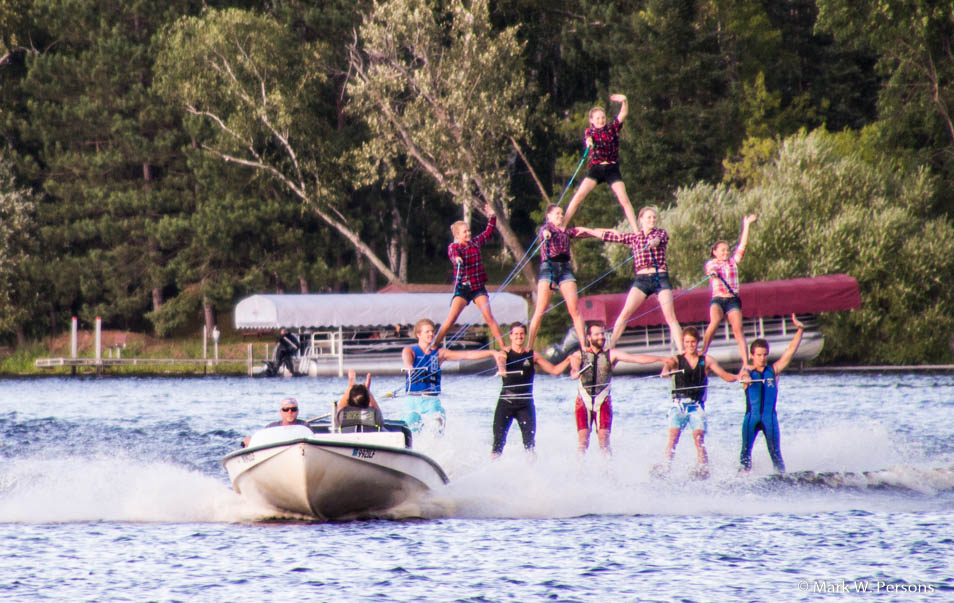 They finally made it. Congratulations!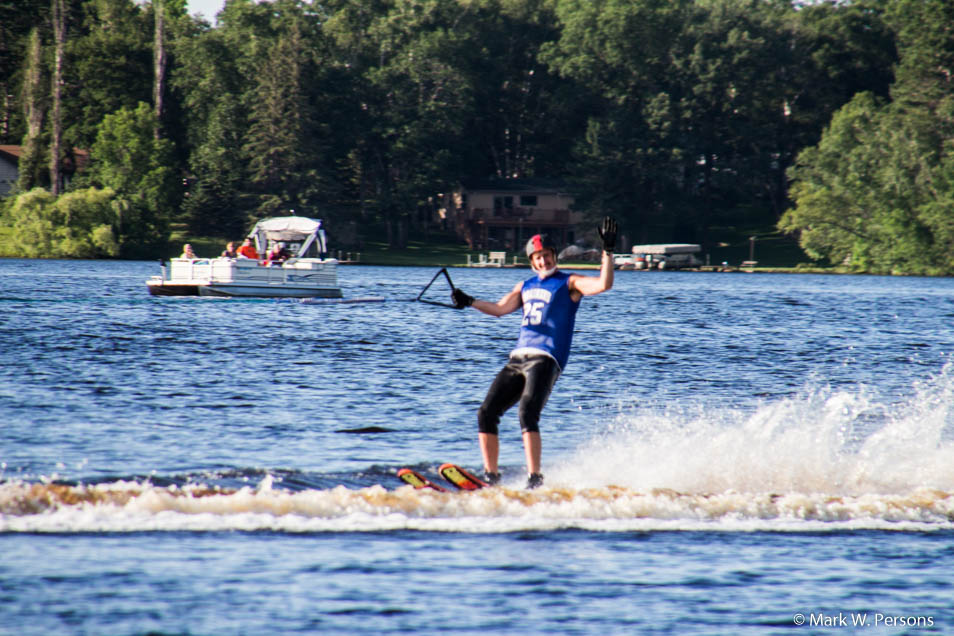 A big wave for the crowd.
---
---
page last edited 07/28/2016