__________________________



Thursday, June 16, 2016: It is summer an there is plenty to see including this old restored fire engine.
It belongs to the Brainerd Fire Department. Fire Chief Tim Holmes was at the wheel ready to respond to the next alarm.

Mark Persons came across this box that "begged" to be opened. Sure enough, there was a surprise.
A plastic mouse came up to bite Mark on a finger! He is smarter now after that experience.

Mark was in St. Cloud, Minnesota, when he spotted this Burlington Northern Santa Fe train pulling through town.
Like most men, Mark is fascinated with trains. Ever wish you could be a hobo? They say that railroading is a real "toot."

There is a lake in the center of St. Cloud. A relaxing atmosphere even for paddle boarders.

Yes, it is Lake George where a statue of James J. Hill watches over the water. Hill (1838 to 1916) was described as an Empire Builder. A nearby plaque says, "Fields, industries, and homes on the plains and mountain land forever will memorialize the genius of James Jerome Hill. He applied his genius to colonization of new country and advocated the welfare of the thousands of families who participated with him in building the great northwest empire."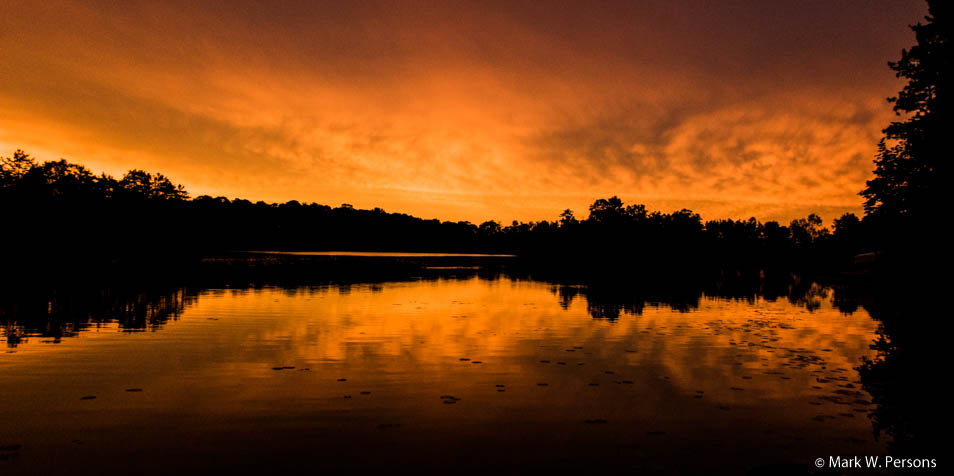 There was heavy rain on Friday, June 17th, followed by an interesting sunset as swirling clouds moved on to the east. A colorful sight.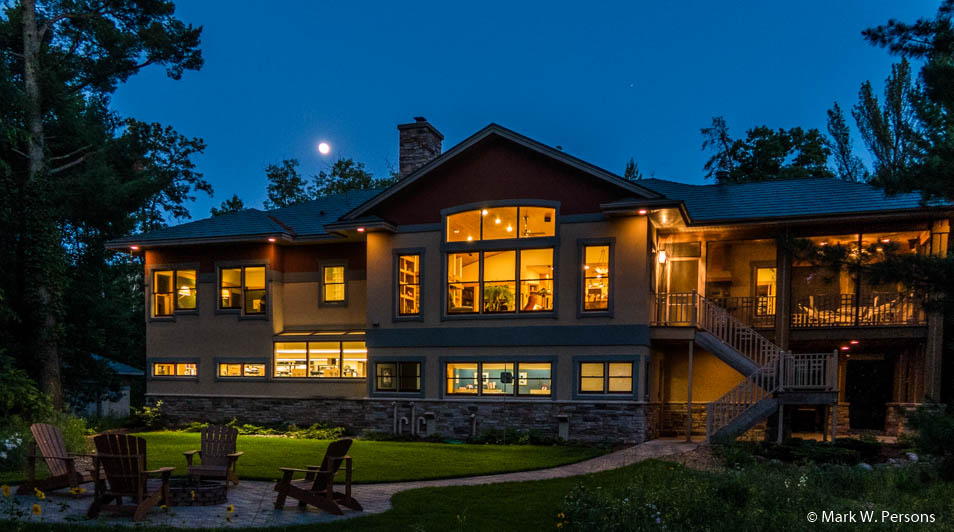 Clear skies and a full moon came on Saturday, June 18th. Gilbert Lodge was lit up after sunset with warm colors.
Home sweet home for Mark and Paula.

---
---
page last edited 07/05/2016